Disclosure: This is a sponsored post on behalf of the Kids Wealth program. However, my love of the program is 100% mine.
Finances and Money Management are key elements that are necessary for our kids to learn. With so many people growing more in debt each and every day it is crucial for children to begin these real world lessons at a young age. That's why I was so excited to find The Kids Wealth Program. Teaching finances can be such a tricky feat. Because you want kids to not only grasp the concept of money but to understand the importance of saving it as well the delicate balance of when to save and  when it's a good idea to buy something can be hard.
With the Kids Wealth Program children are able to learn this concept  in a fun easy way.This isn't just a dry lesson in which the concepts are written out and memorized by kids. It's a fun game in which the kids take an active part in understanding the intricacies of learning how to mange their money.
When you purchase the basic program you get:
The money kid and age appropriate Activity tracker. You can find the age tracker at 3 different levels. For ages 4-6,7-9 and 10-12. There are other pieces you can purchase to make this program even better like the case,wallets and calculator. However, you can still get this programs benefits with just the basics.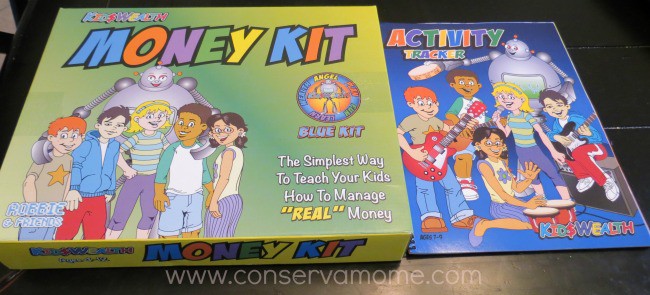 Inside the Money Kit you will find:
Calender, Parent's Guide, Kid's Agreement,
Character Stickers, Kid's Pay Stickers.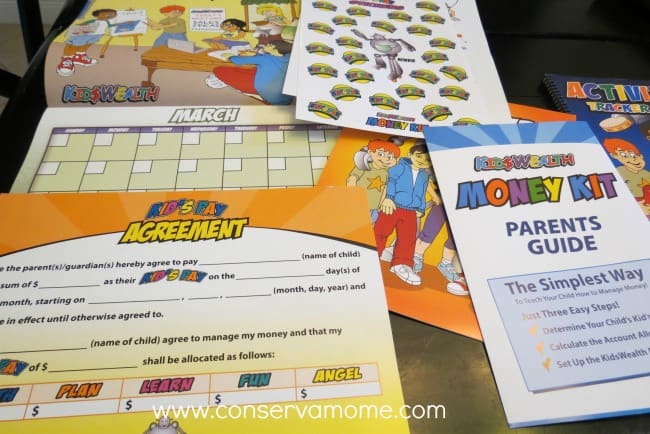 The main bread and butter of this program is the the lesson they learn through fund allocation. It's a simple easy way for your kids to learn when to save and when to spend and even better when to give.
They can use the wallets to separate their earnings into 5 different funds.


As a parent, the program has three simple steps so your child can master money:
Determine your child's Kid's Pay
Setup the 5 buckets/wallets with your child and the percentage for each… wealth, plan, learn, fun, and angel.
Setup the Kid$Wealth Money Kit… Kid's Pay Agreement, Game Tracker, and Kid's Pay Calendar
It's so easy to do and so exciting for them to see their money grow and go to important and fun things in their lives, while building life long lessons they will be able to carry with them forever.
One thing I loved about this program is how well laid out it is. It's set up is so easy and so basic to follow I almost felt like it was a learning experience for me as well.
This company has really focused on teaching kids the importance of money, budgeting, saving and growing wealth through fun and interactive activities. Kids Wealth is the fun and easy system designed to teach kids the value of money. I am so excited to continue using it with my son and will definitely be using it with my two other girls. Since we home school this will be a perfect addition to our curriculum.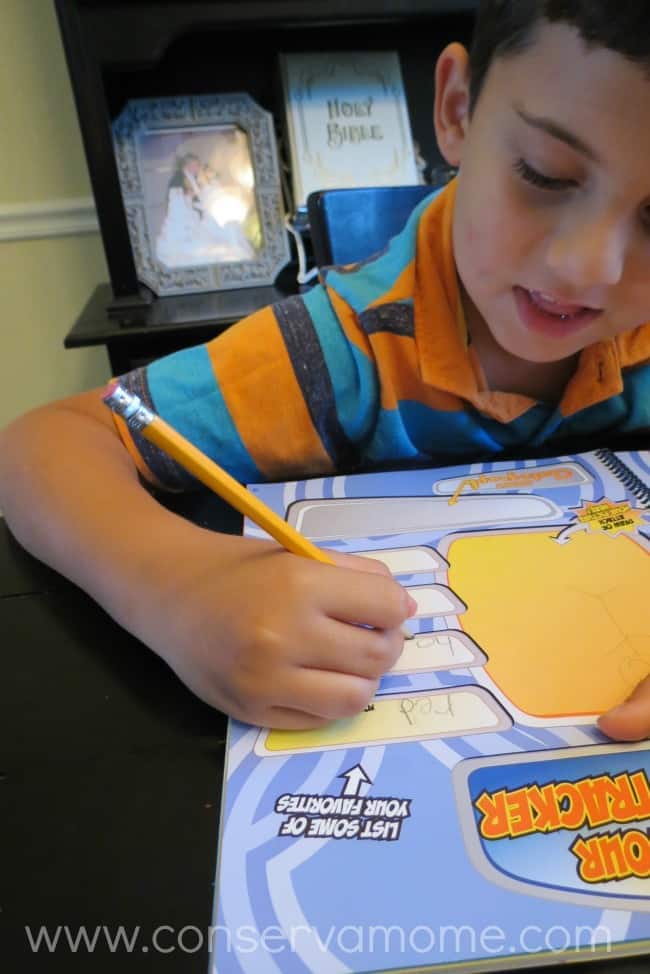 To purchase this program simply head over to their site http://www.kidswealth.com/ and easily purchase the program that best fits your child. It will be shipped quickly to your home so you can begin working on this fantastic program.
With summer just around the corner and school getting out,this could be the perfect bridge to your children's summer. With a fun easy lesson each day that can help guide them in their path to financial success in their future.