This Spooky but fun selection of 40 Halloween treats will have your little ghouls and goblins jumping for joy!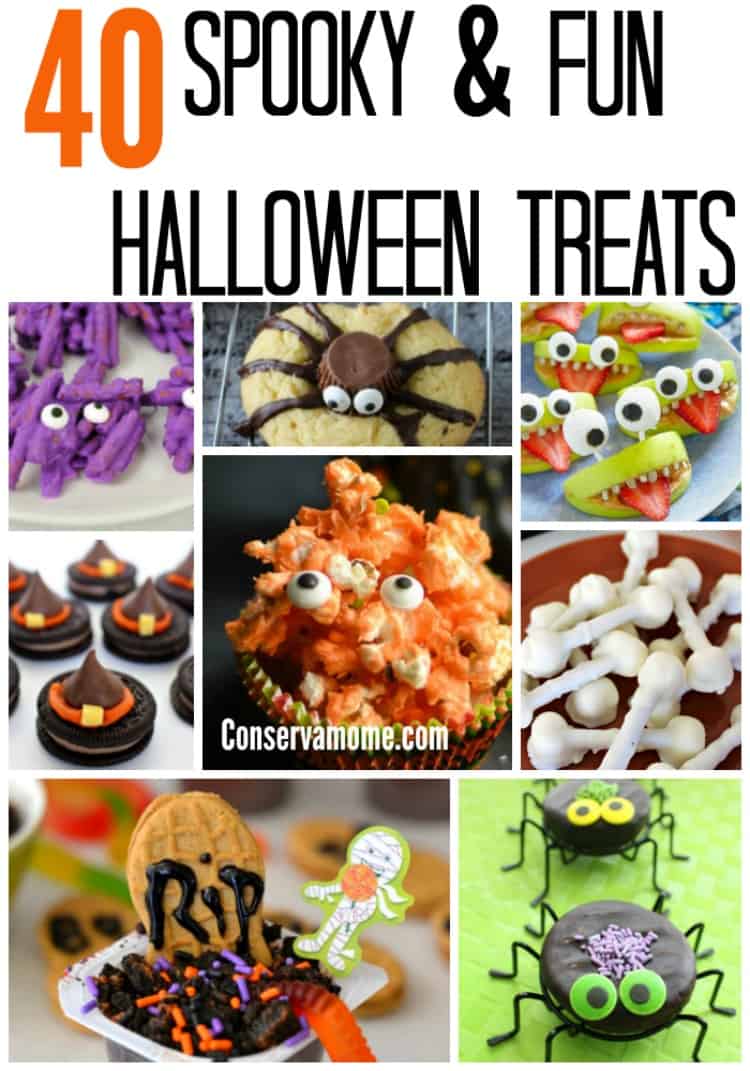 Halloween treats
Fall is officially here. This is my favorite time of year thanks to the gorgeous weather and the way everything turns gorgeous colors. With Fall here that means Halloween is almost here!
Halloween is so much fun to enjoy! There are so many fun movies, books and games to enjoy that will make the fun even bigger. There is so much fun and excitement to be had during this time of year. All things creepy and crawly just became tastier thanks to some fun recipes I have found. Why not ring in the fun with a fun selection of spooky and fun Halloween treats that will make your kids jump (with joy that is).