Are you ready to put your Instant Pot to work? If so, get ready to whip up this super simple Instant Pot Chicken Soup. Made with super simple ingredients and ready in less than an hour, you're not going to get a better-tasting soup than this! Gather round the table and serve up healthy helpings of this tasty soup!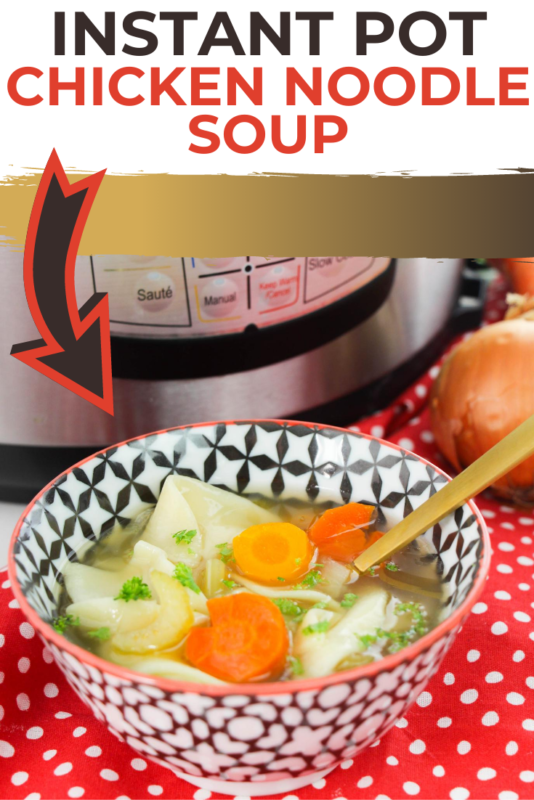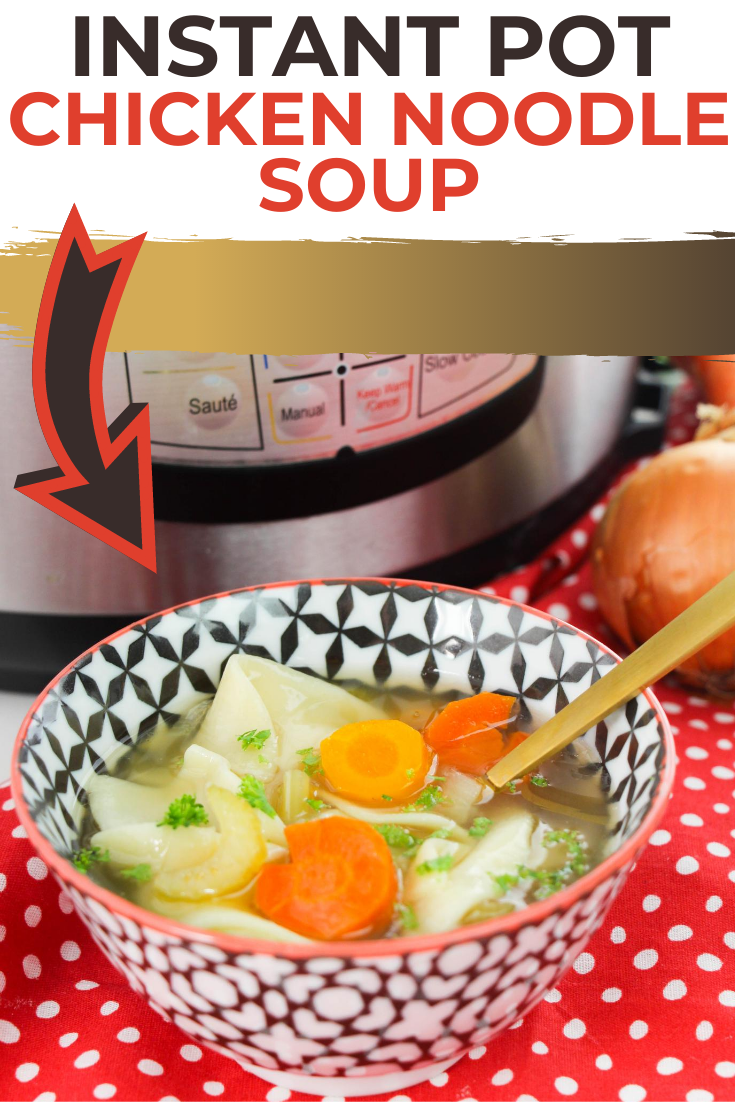 This post contains affiliate links. That means that if you make a purchase after clicking on a link I may earn a small commission at no extra cost to you.
Instant Pot Chicken Soup
Is it time for soup? It's always time for soup! No matter if it's 100 degrees outside or zero degrees, I'll gladly fill up a mug or a bowl with this Instant Pot soup. And if you're looking for a simple recipe that will make enough for leftovers, this chicken soup recipe will come to the rescue time and time again.
In fact, the more I use my Instant Pot for this soup recipe, I'm excited to branch out and try more. Add in some crushed crackers or bake up a loaf of bread and you've got a healthy and hearty meal that everyone in the family will love.
You can even freeze the leftovers to enjoy for later, too. I've done this time and time again and it's really nice to have a meal in the freezer that I can unthaw and have on hand when I need it. (because let's face it…sometimes, I'm unprepared on what to make for dinner!)