Looking for a fast and delicious holiday treat? These Holiday Cookie Dough Bites are literally the best. Easy to grab and go and whip up for all your family and friends!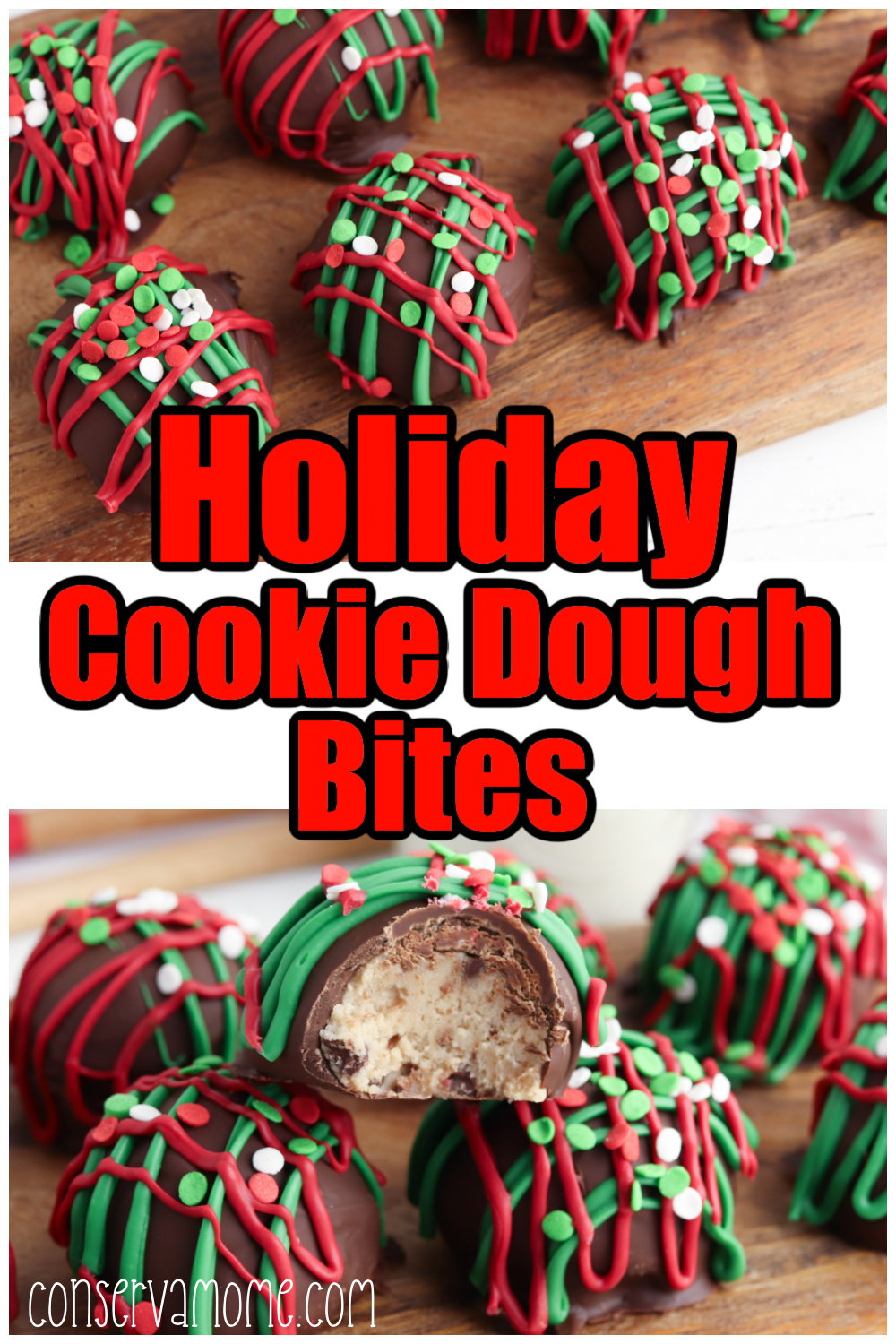 *This post contains affiliate links. That means that if you make a purchase after clicking on a link I may earn a small commission at no extra cost to you
Holiday Cookie Dough Bites
With just 5 simple ingredients, consider this my early Christmas gift to you. They're literally cookie dough, covered in chocolate and topped with festive sprinkles. If these aren't at the top of your holiday gift list already, they should be now.
What I love about these fun cookie dough bites is that you don't have to turn on your oven at all. No baking, no cooking, none of that stuff. Just good old bites of cookie dough, the way that it should be enjoyed!
These are sure to be a hit at any holiday party or the perfect dessert to make at home and snuggle in and eat for the night.