A Fun spooky Popcorn treats recipe that will be the perfect addition to any fall or Halloween party,event or gathering. Easy to make and fun to eat. This is the perfect fun & tasty Halloween Treat.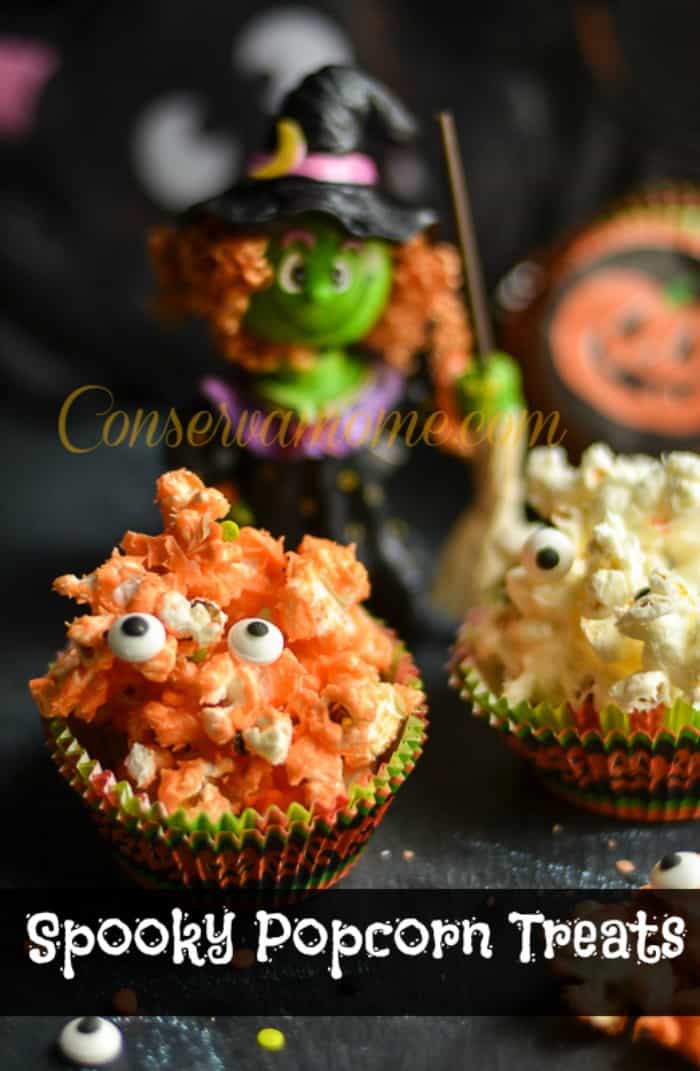 Spooky Popcorn Treats – A Fun & Tasty Halloween Treat
There's nothing more delicious than sweet and savory popcorn. Mixing the salty taste of popcorn with sweet candy is always a sure fire way to make little and big people smile.
Halloween is the perfect time to enjoy a delicious treat that is easy to make and includes delicious popcorn, candy, candy and sprinkles 🙂 So check out the delicious and easy recipe for Spooky Popcorn treats below. They will be a delicious experience for big and little goblins.