Check out this Easy Mummy Cupcakes Recipe- A fun halloween treat idea for your little ghouls and goblins!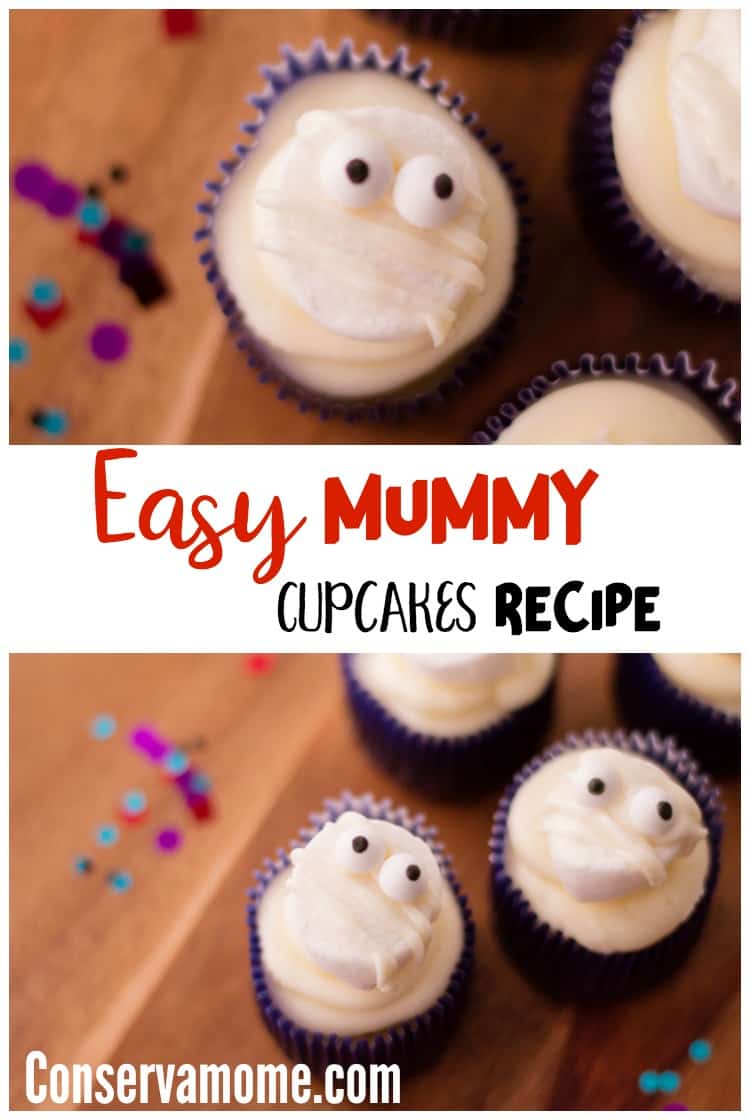 It's that delightfully frightful time of year again and if you're throwing a Halloween party this year or want to surprise your kiddos with a fun pre-trick-or-treating treat, these adorably spooky Mummy Cupcakes are just the thing you need. This fun and simple recipe takes minimum craft ability but yields perfectly eerie results. Halloween is the best time of year to be a ghoul or a goblin or a ghost…or Mummy. That magical time of year when we can celebrate slight cases of the heebie jeebies and laugh in delight at being frightened. And really now, who doesn't enjoy a spooky story ever once in a while? Pair these Mummy Cupcakes with Halloween themed books from your local library and your children will be enthralled.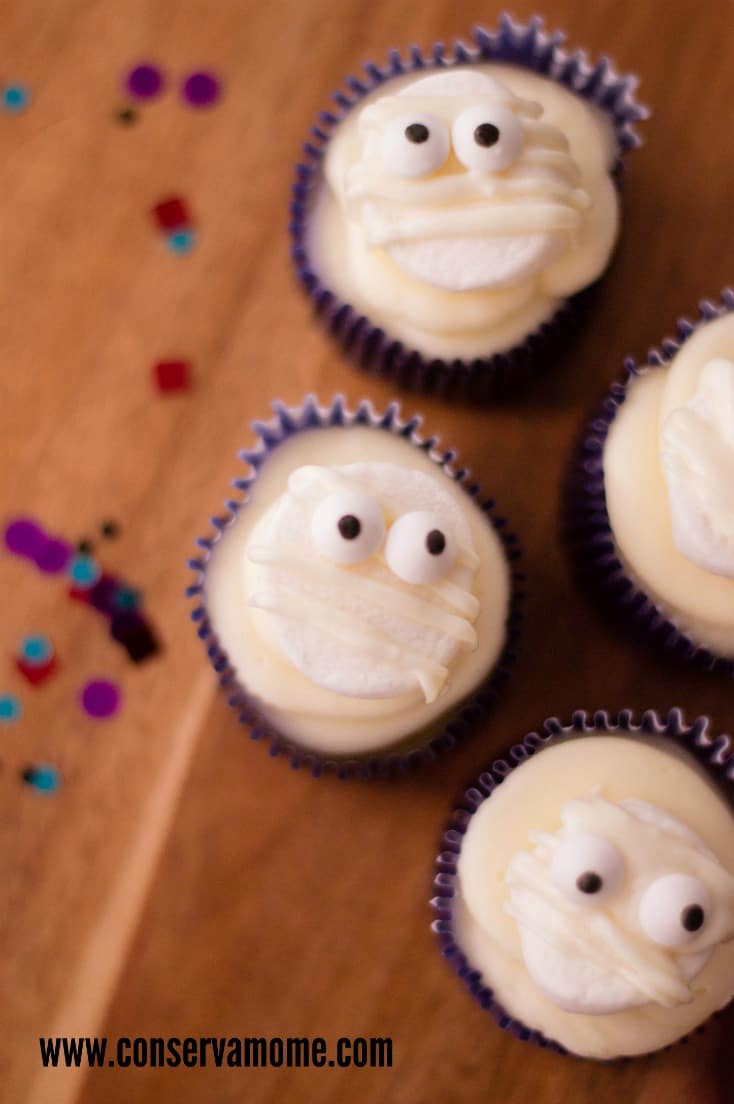 Here's what you need:
12 vanilla cupcakes (If you really want to get your budding chefs active in the kitchen and you're feeling particularly brave, have your kids help you make the cupcakes from scratch!)
6 marshmallows
½ cup white candy melts
½ tsp coconut oil
24 candy eyes
1 stick butter, softened
2 cups confectioners' sugar
2-3 tbsp milk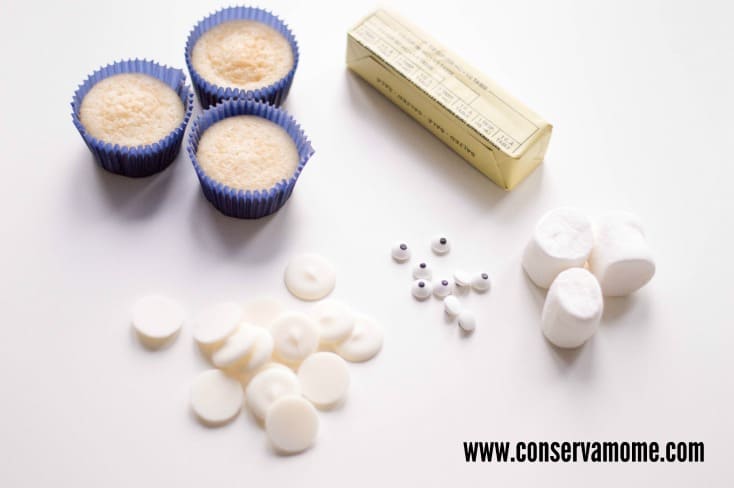 Here's what you do:
Yields: 12 decorated cupcakes
Allow cupcakes to cool and start the decorating process: cut marshmallows in half and set on a working surface lined with wax paper
In a microwave-safe bowl, microwave candy melts and coconut oil in 30-second intervals
Place melted candy in a sandwich bag and cut off a small slit in one corner. Put lines of candy melts on the surface of your marshmallow halves and then place two eyes on each one.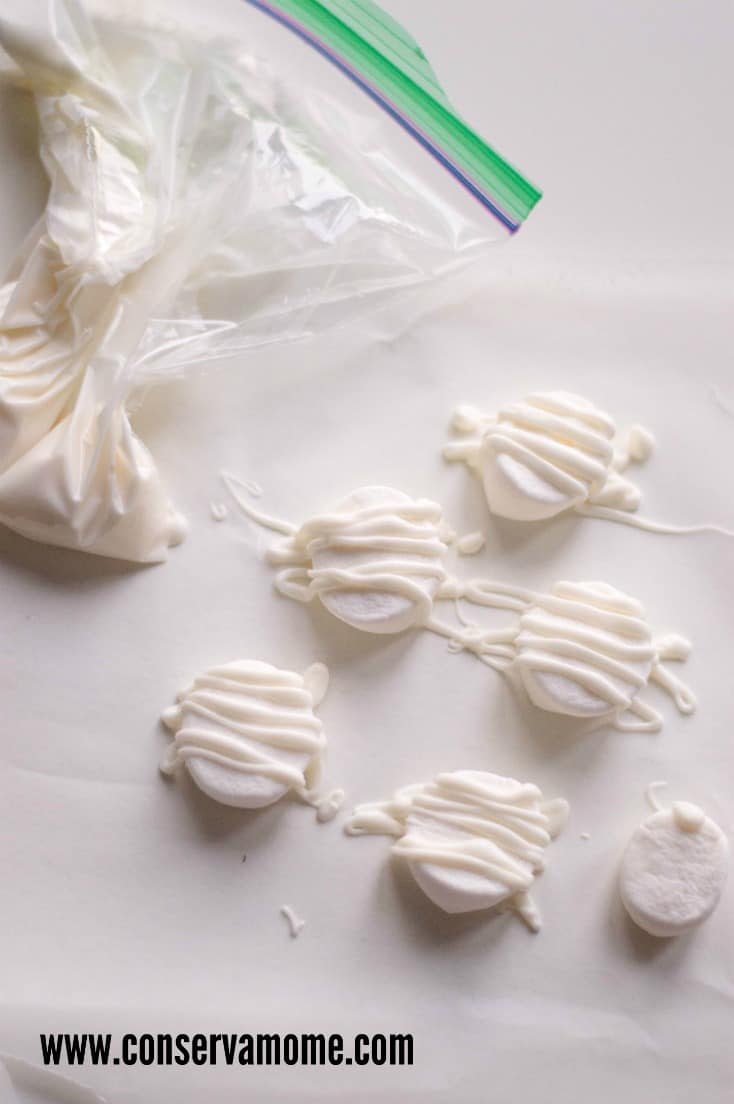 With an electric mixer, mix together butter, confectioners' sugar and milk on medium speed and gradually increase to high. Once the ingredients are well-combined, place the mixture in piping bag and frost each cupcake.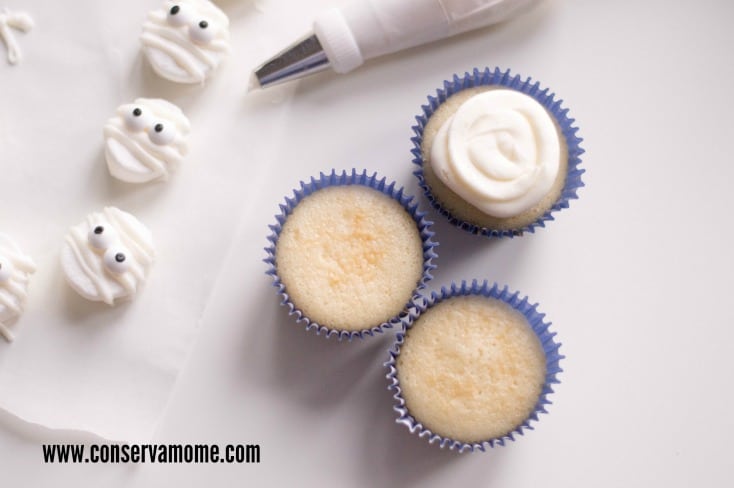 Place your mummy on each cupcake and enjoy!
Happy Halloween!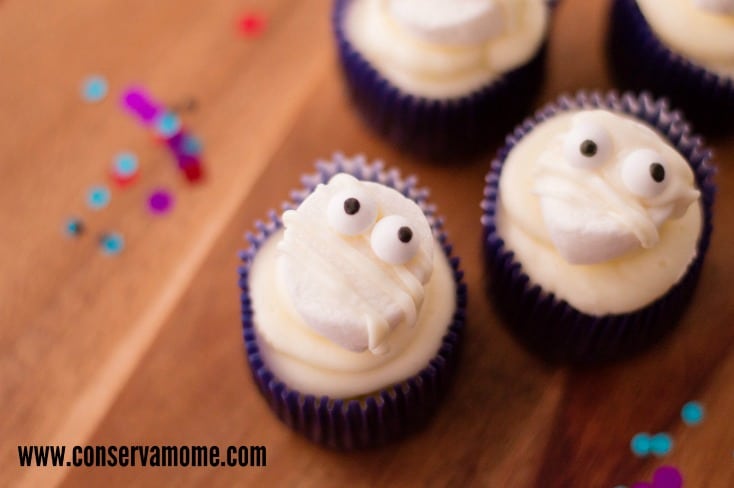 Aren't these adorable?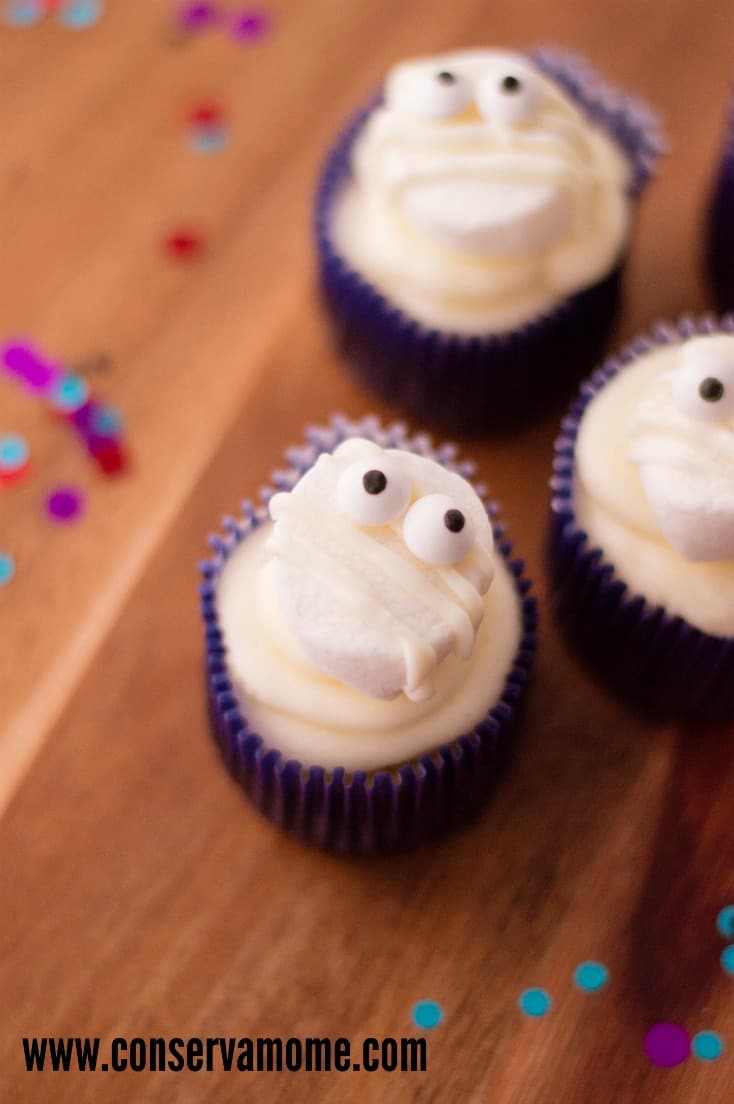 Looking for more fun Halloween treats? Check out this round up of 40 Halloween Spooky treats !