.If you're looking for a super fun craft that the kids are going to go crazy for, check out these super simple Glow in the Dark Bouncy Balls . This is certain to keep them busy and active for hours!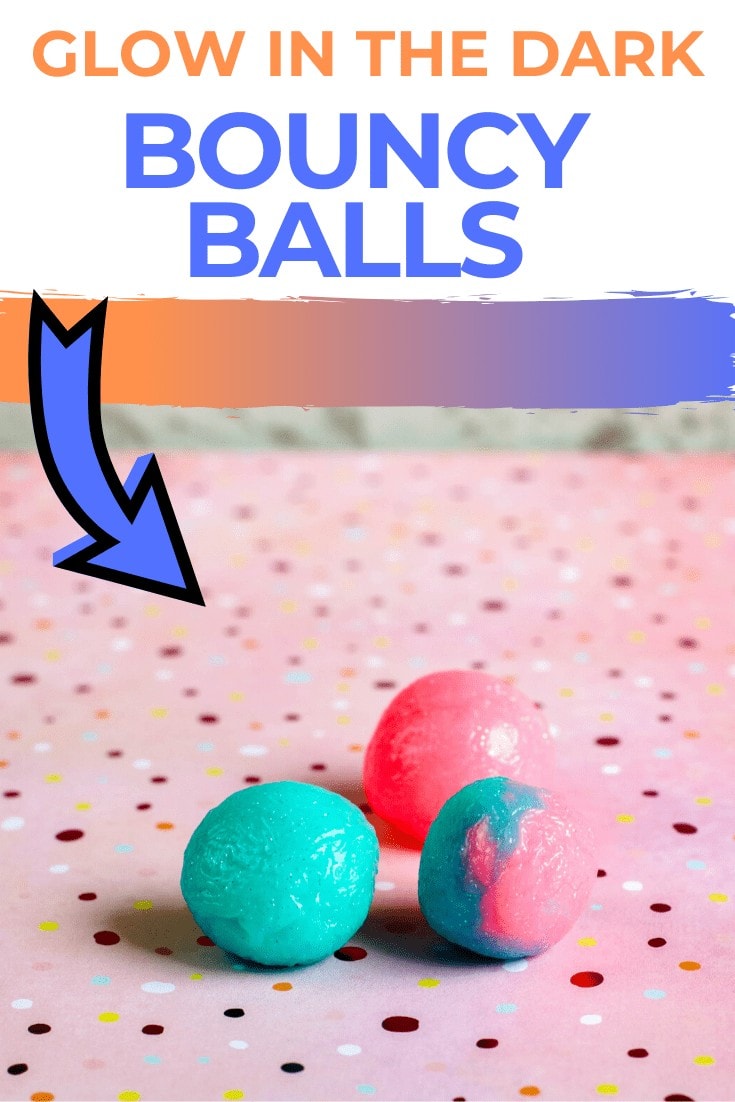 *This post contains affiliate links. That means that if you make a purchase after clicking on a link I may earn a small commission at no extra cost to you.
How to make Glow in the Dark Bouncy Balls
I think we can all agree that bouncy balls are pretty cool on their own but when you factor in the fact that these bouncy balls glow in the dark, they're a whole other level of fun.
Not only does your child get to make them from start to finish all on their own but then they get to have it sitting in their room glowing so that it's easy to find and never get lost. I can't tell you how many bouncy balls we've lost over the years…and if they would have been glow in the dark, we probably could have found them easily!
Let the kids take over and create this fun STEM activity so that they can learn the process of how bouncy balls are creating and how they work. It's a great activity that they'll easily learn from.