Donuts are such a delicious treat. Did you know they are actually really easy to make? Here are some great donut recipes you can make at home!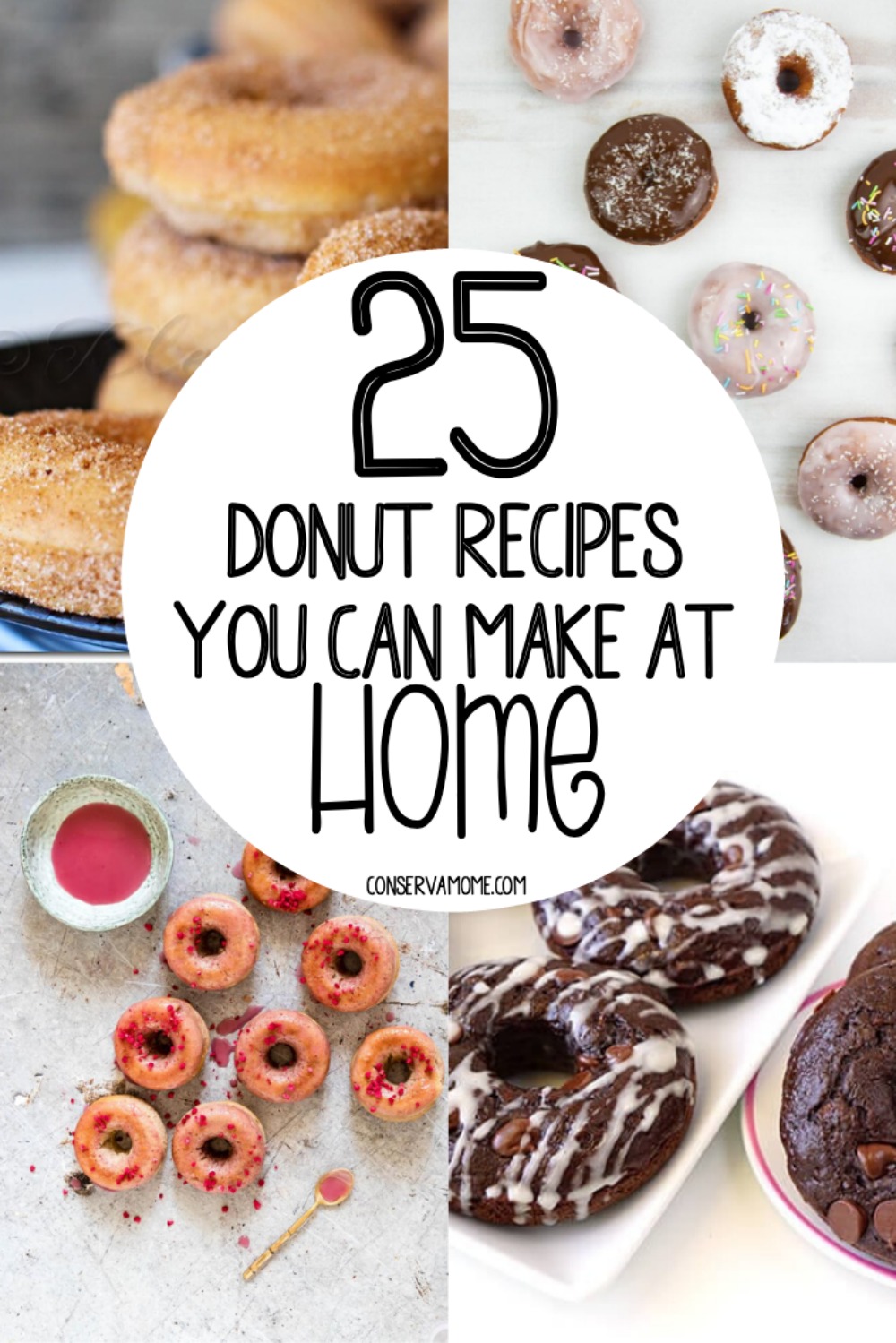 *This post contains affiliate links. That means that if you make a purchase after clicking on a link I may earn a small commission at no extra cost to you.
25 Donut Recipes you can Make at home
Donuts are such a delicious treat . Their delicious flavors, textures and fillings make them the perfect culinary confection. Although most of us will head to a local bakery to grab a dozen of these delicious treats making them is actually quite easy. They're even easier to make thanks to great products like Donut pans and air fryers. These great products take away the guesswork of making some great treats.
Did you know the earliest donut recipes come from Dutch settlers in the 1800's called olykoek ("oily cake"). They have actually been traced to a cookbook from 1803. Early recipes were similar but didn't have the ring shape we all know and love now.
Many times it's easier to go out and buy a delicious dozen of these confectionary treats but did you know making them can be just as easy as climbing in your car and going to the store?
I've put together a fantastic round up of 25 Easy Donut recipes you can make at home. I gathered up some of these delicious treats that you can recreate easily in you home. Some look absolutely divine and you may think there's no way to recreate them at home. However, you'll be surprised at how easy and delicious these homemade recipes are to make.
So read on to find out how to make some delicious Donut recipes in the comfort of your home.