Are you looking for a natural method to dye Easter eggs that is easy and fun as well? Learn how to dye Easter eggs using blueberries here! This is a fun and simple Natural Easter Egg Dye. It's also a great way to teach the kids about using items around the house for coloring purposes as well.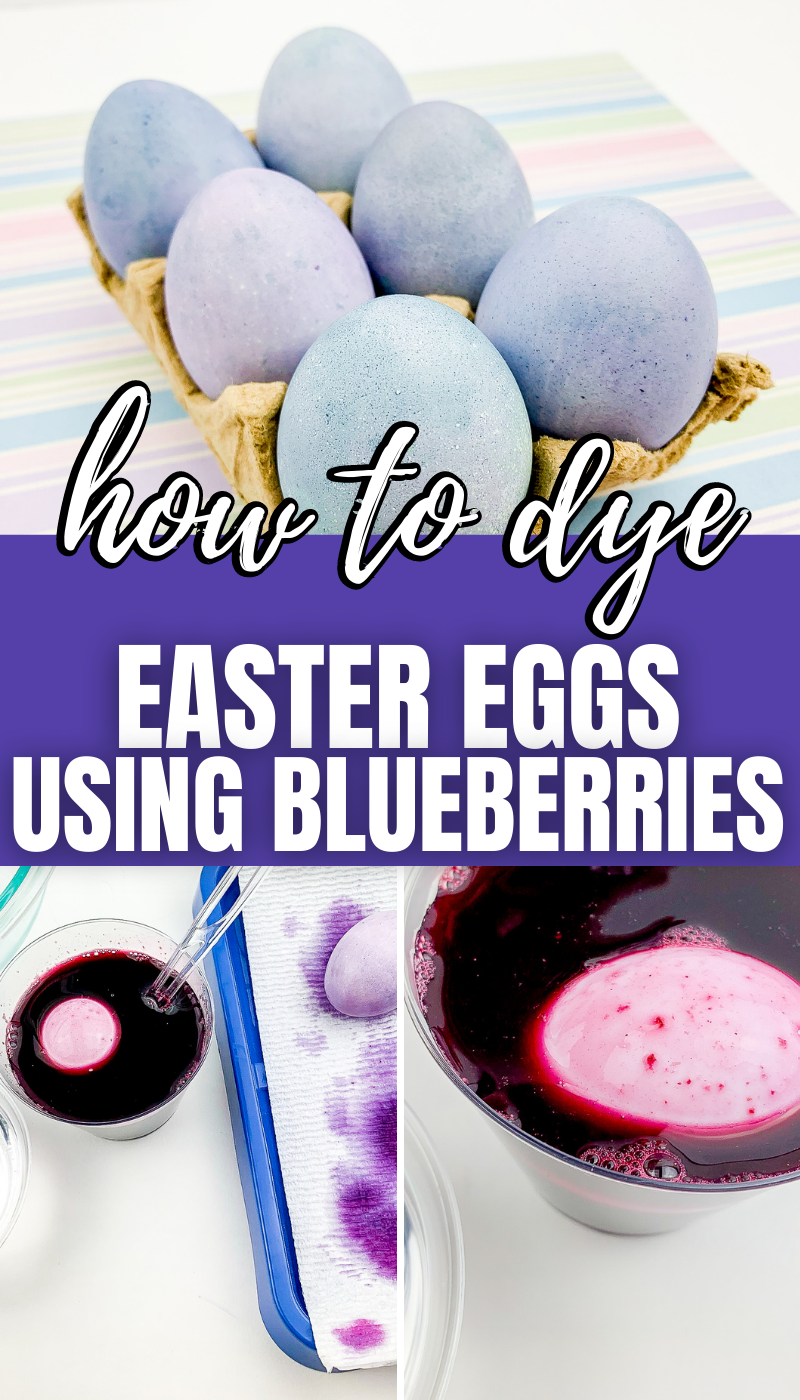 *This post contains affiliate links. That means that if you make a purchase after clicking on a link I may earn a small commission at no extra cost to you.
How To Dye Easter Eggs Using Blueberries: Natural Easter Egg Dye
Dyeing Easter eggs is one of those things that is a tradition every single year. It's also a tradition in every other home out there, too so getting out and about and trying to find an Easter egg dyeing kit can sometimes feel like quite a nightmare.
I'm also not overly crazy about the dye that is used in those kits. It's not naturally made and it literally feels like it stains everything that it touches.
This got me thinking about how to teach the kids to use items around the house that were natural and could easily transfer color as well. I immediately thought about the blueberries that we had in the fridge and thought that it would be a perfect idea!
If you're looking for a fun learning lesson and a super simple way to give your Easter eggs a beautiful coloring, using fruit such as blueberries is the way to go!