These Shaving Cream Easter Eggs are a really cool way to dye those Easter Eggs easily. Not only do they create some totally awesome color combinations, but it's a really fun way to add beautiful colors that literally come out differently for every single egg.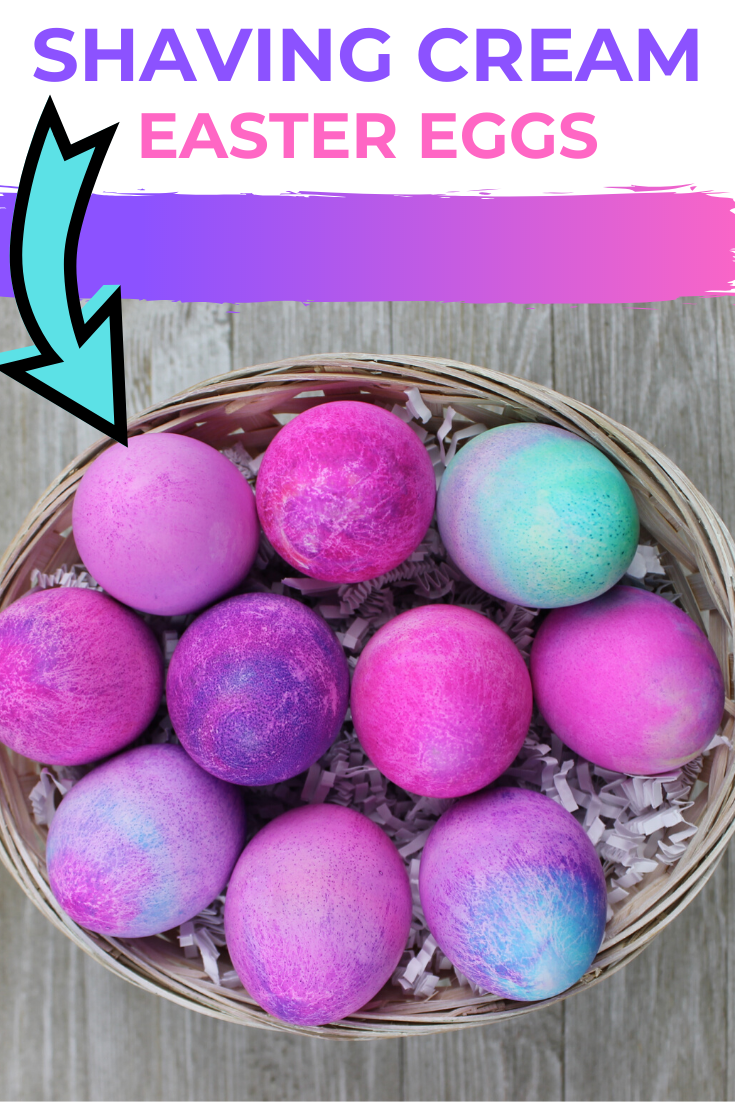 *This post contains affiliate links. That means that if you make a purchase after clicking on a link I may earn a small commission at no extra cost to you.
Shaving Cream Easter Eggs
We've all spent time dying eggs with our kid and not had them turn out, right? Well, that is about to change. The easiest way to dye eggs that will actually get you results is to combine shaving cream and fun neon food coloring.
It's a winning combination that will cause every single egg to be bright and full of unique colors. We love to use the neon coloring because it really gives it that extra pop. (but if you don't have neon you can really use any type of food coloring that you have)
Once you start dying your eggs with this simple shaving cream activity, you're never going to want to go back to another way ever again. It's really that cool!
If you've been looking for a new way to bring some awesome colors to your Easter eggs, this simple shaving cream option is one that is going to work time and time again.