This delectable and easy to make Chocolate Peanut Butter Brownie Cake Recipe will be a huge hit whenever or wherever you take it. Made with brownie and peanut butter deliciousness this will be the perfect party dessert.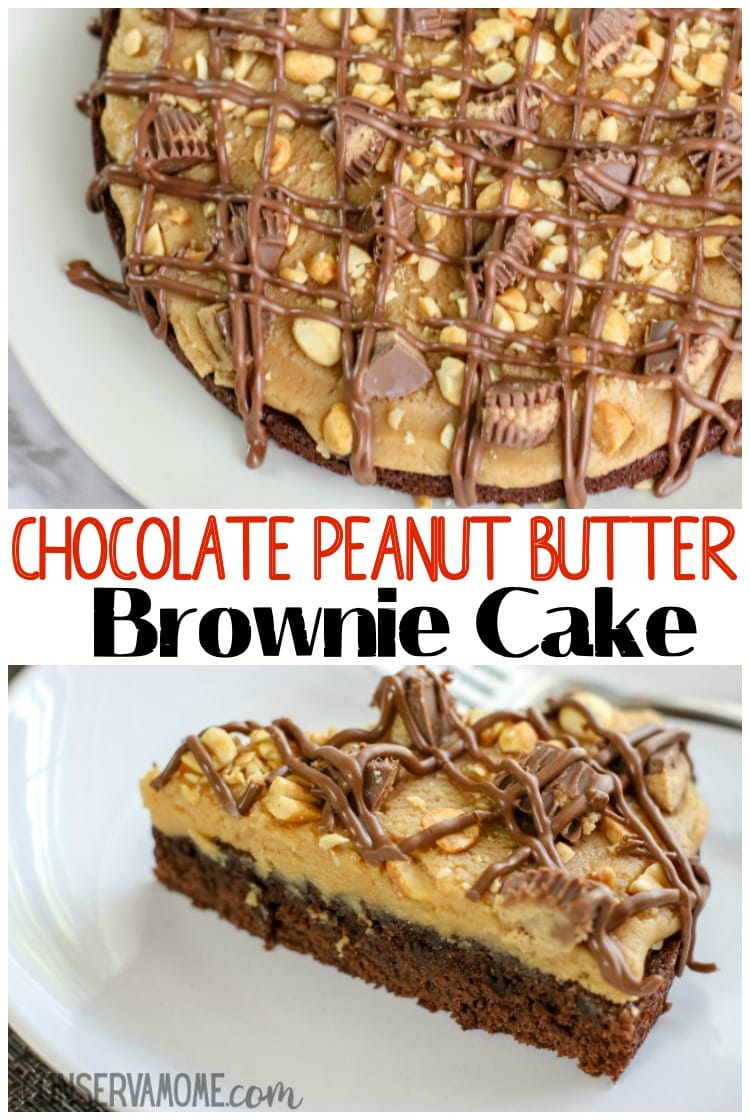 Chocolate Peanut Butter Brownie Cake Recipe
I absolutely love peanut butter. I truly can't get enough of it. Add some sweet chocolate to it and winner winner, chicken dinner. With summer starting up and parties and BBQ's galore this delicious and easy brownie cake recipe is the perfect dessert idea.
This delicious chocolate brownie smothered with a peanut butter glaze and sprinkled with peanut goodness is then drizzled with chocolate heaven. Need I say more?