This delicious and Authentic Cuban Picadillo recipe is a must have for anyone who enjoys a hearty meal. Flavorful and delicious!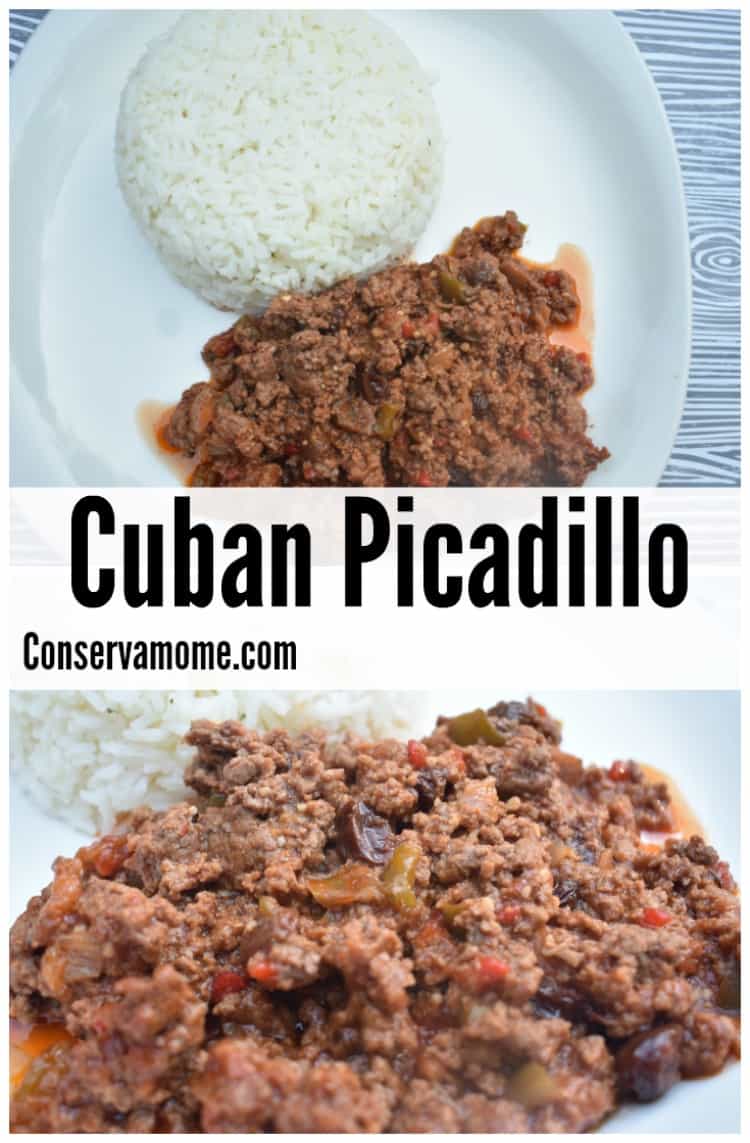 As some of you know my father is Cuban and mother is Mexican thus giving way for a very rich culinary tradition in my family.  Because my family left in the 60's from Cuba many of the things they brought with them weren't things so much as recipes and stories. The following is one of my personal favorite Cuban recipes. This one is called Picadillo and was taught to me by my grandmother.It is the Cuban version of ground beef. The funny thing about Cuban food, contrary to popular belief, is that i's spicy, when it's not. Cuban food blends together a ton of different flavors making it more savory and flavorful than anything else. You will experience flavors you wouldn't expect to find together. For example this dish calls for raisins, something you wouldn't associate with meat but man does it make the dish! My husband first looked at me strange when I told him this dish had raisins but once he tried it, he never wanted it served without them. This dish is best served with/over white rice. However, when life happens I've been known to put it over past or between two buns for a delicious "Cuban Sloppy Joe"
So check out the recipe below and fall in love with Cuban Piccadillo
1 lb. ground beef
1 tsp. oregano
1 tsp. cumin
4 gloves garlic, minced
1 med. onion, finely chopped
1 sm. green pepper, chopped
3/4 c. tomato sauce
8-10 green pimento stuffed olives
1/3 c. raisins
1 tsp Salt
1/2 tsp of Pepper
2 Table spoons of  olive oil
1/3 cup of White Wine or White cooking wine
In a mixing bowl, combine the ground beef, oregano, cumin, salt and pepper.
Heat the olive oil in a large skillet over medium heat. Saute the onion, green pepper and garlic until the onion is translucent.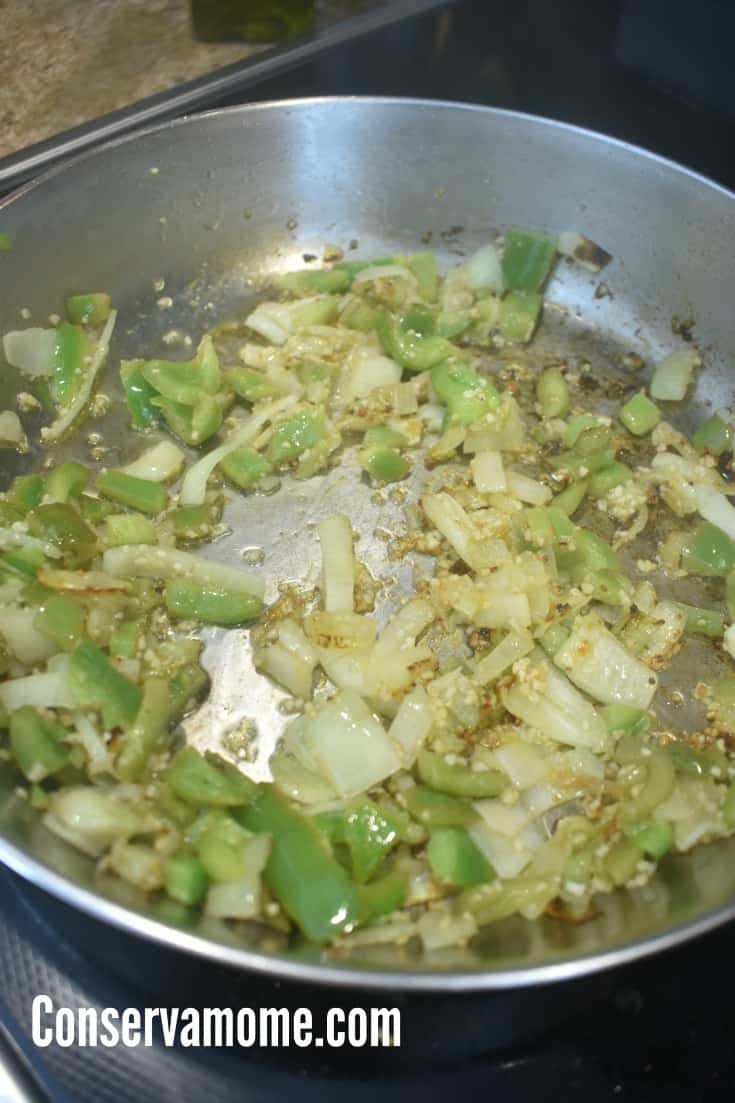 Add the ground beef  and brown over medium heat.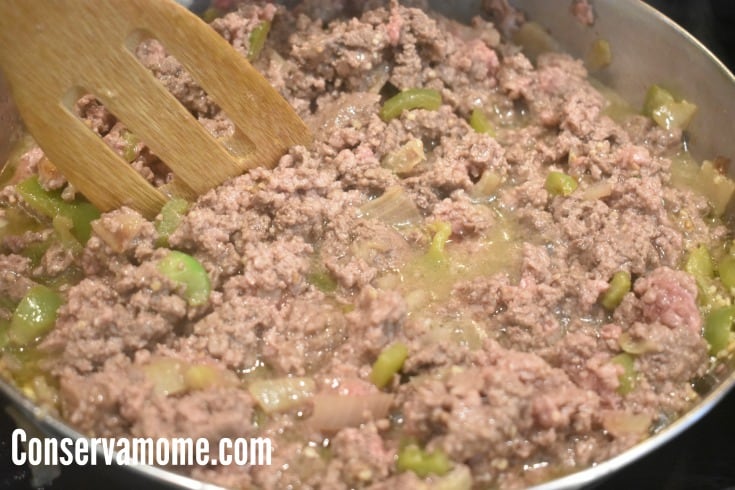 Then add the tomato sauce &  wine and  Cover and cook over low-medium heat for 15 minutes.
Remove cover. Add olives and raisins and cook uncovered for 15 minutes or until the liquid is fully evaporated but meat is still moist. Serve with fluffy white rice, pasta ,or even between bread like a sloppy joe. Buen Provecho!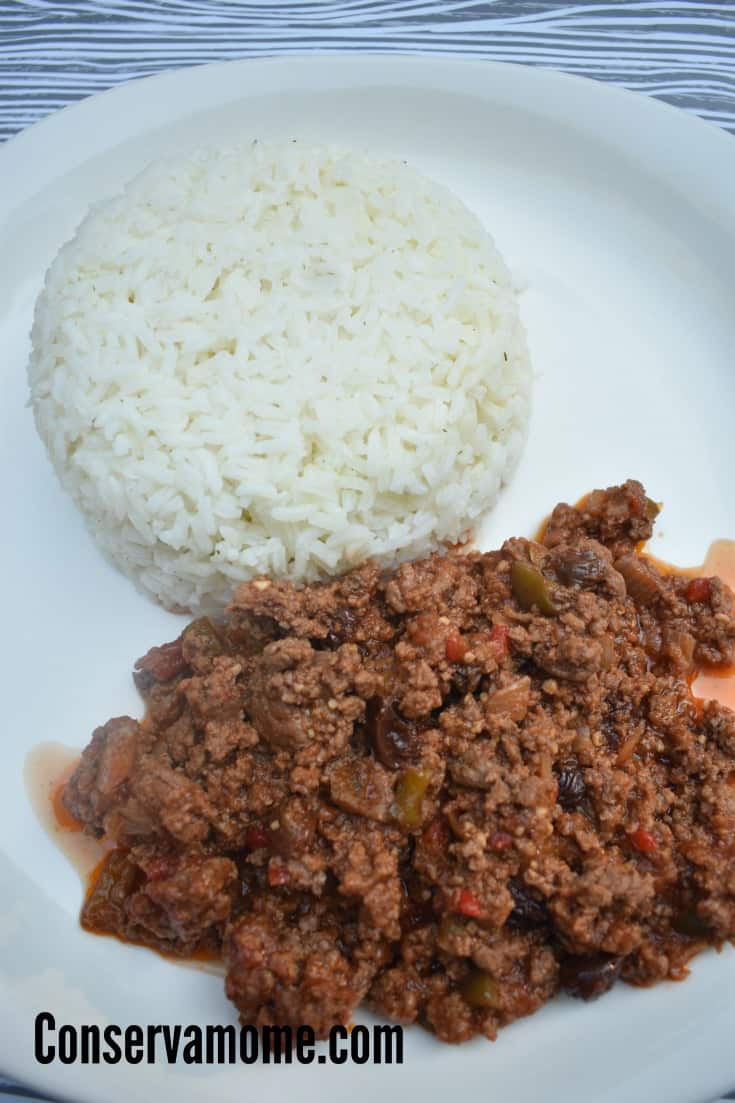 It's so heavenly and a complete meal!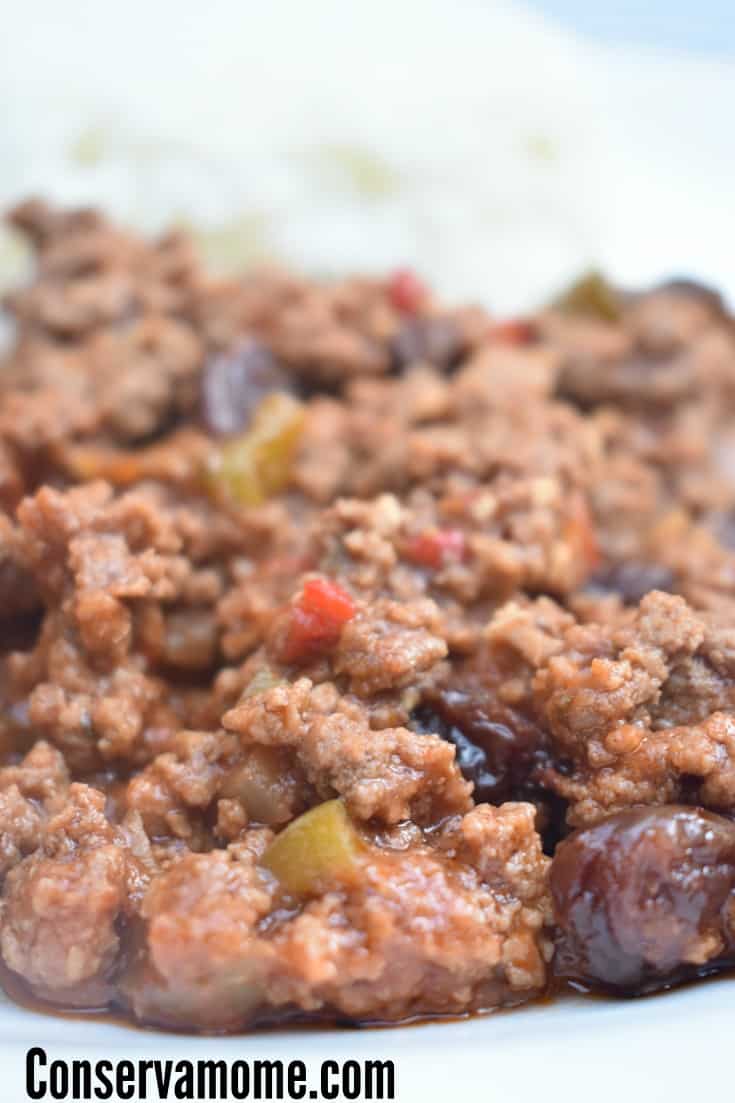 Looking for more Cuban Recipes? Check out My Famous Cuban Flan and my Crock pot Arroz Con Pollo