Crock Pot Arroz Con Pollo Recipe that will be the perfect addition to any recipe collection. Easy to make and delicious to eat.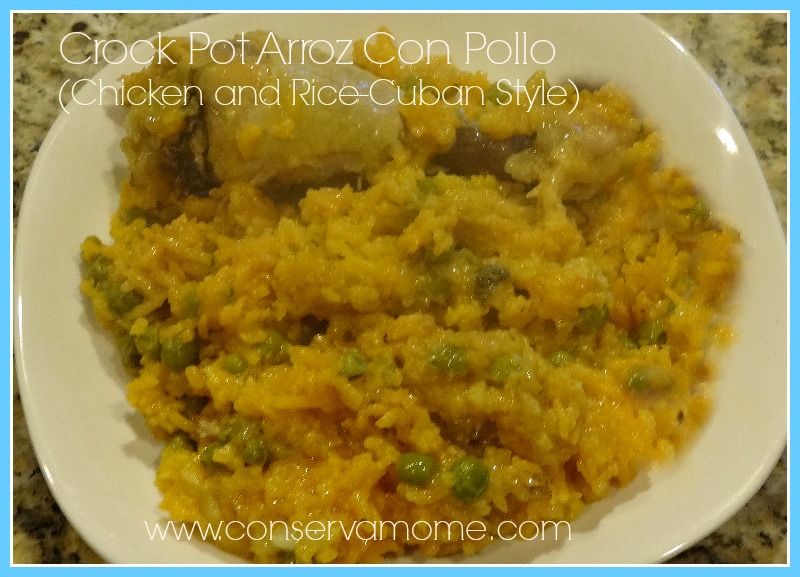 A classic Cuban Meal
Arroz con Pollo is a delicious meal that is hearty and the staple of any Cuban household(and variations pretty much exist all through Latin America). It is the perfect meal to try your skills at Cuban Food. Arroz con pollo (or chicken with rice) is an easy and hearty recipe that will make the perfect meal.
I remember growing up ,my grandmother would cook on this meal on Sunday afternoon for our family gatherings. Although there are many different tastes and styles to this meal, there is one general theme; tasty chicken and yellow rice.