Looking for a simple activity that the kids are going to love? Check out these adorable Crab Paper Plate. So fun to make and easy, too! You probably have everything in your house that you need to get started as well! This fun craft for kids will be the perfect fun activity.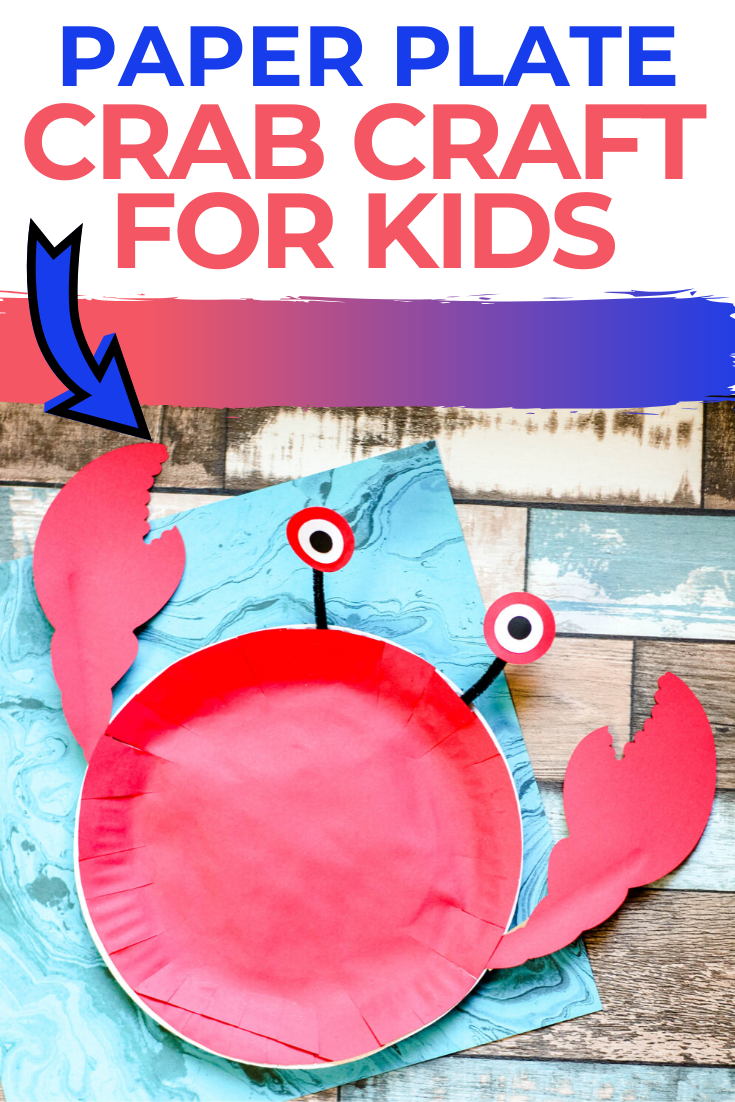 *This post contains affiliate links. That means that if you make a purchase after clicking on a link I may earn a small commission at no extra cost to you.
How to Make a Crab Paper Plate
I think we can all agree that crabs are pretty dang cute. I mean, just look at those google eyes and those little claws? As long as they're not real and pinching, they're adorable and fun to think about. However, real crabs are fascinating creatures.
When you decide to make this simple crab paper plate, the kid are going to have a blast. Not only is it a craft that they can take charge of and make without worry, but it's then something that they can use to foster their creativity and imagination as well. You can also make this a fun learning experience. There are some great fun facts about crabs here.
This is a great crab craft to get excited for the summer months or can easily be tied in with another beach learning activity or way to get excited about heading to the beach, too.