Are you looking for ways to get your family activities organized? Here are 20 Inspiring Family Command Centers to help you get everyone where they need to on time.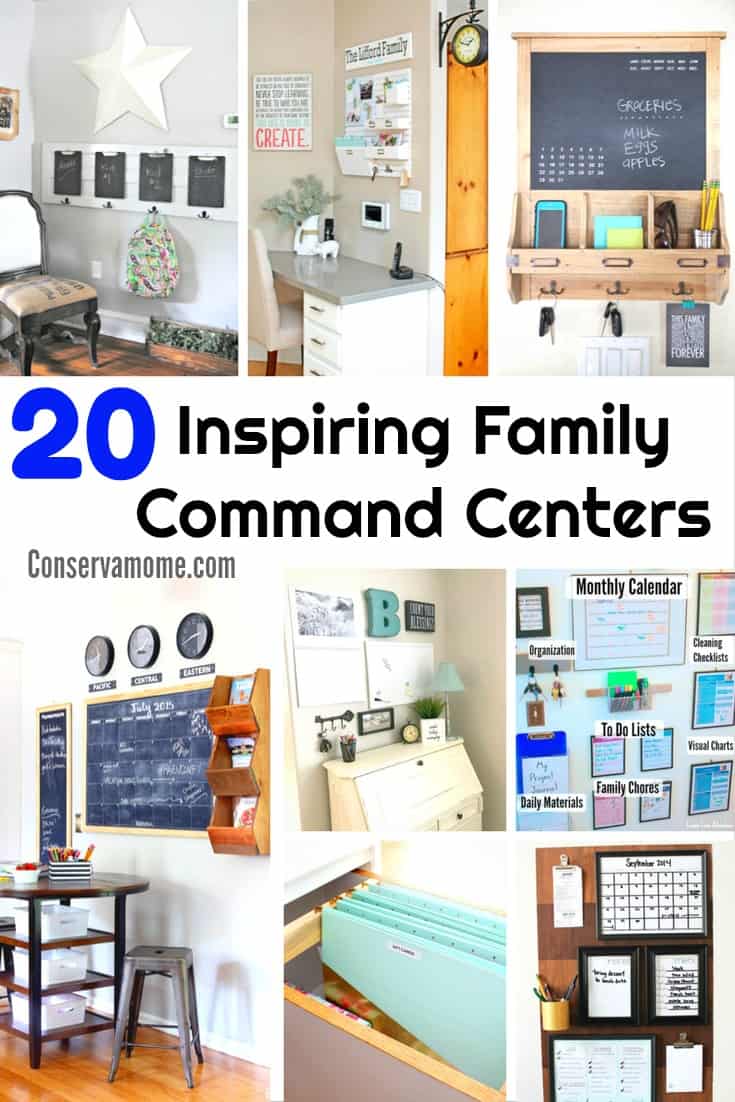 Inspiring Family Command Centers
As families get busier and busier having a command center becomes essential for many families. With the amount of activities most people are in it's important to not double book or over schedule. Get all your ideas & activities organized in one place.