These Christmas Brownie Bites just might be your new favorite holiday dessert. Not only are they festive and decked out in fun holiday colors, but they're also filled with a little surprise as well! This is a delicious Christmas Truffle recipe with Surprise Inside.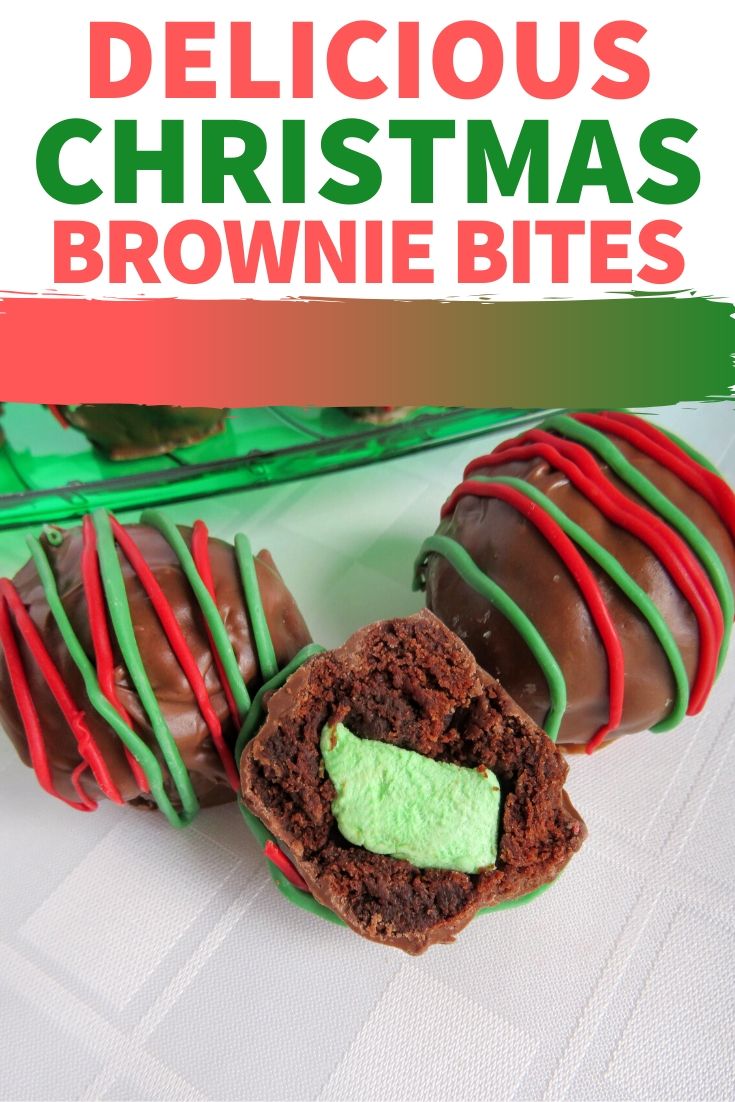 Holiday desserts make me happy. Maybe it's because the holiday season is full of treats and sweets or making it's because I love being able to be surrounded by my family and friends knowing that we have days upon days on holiday quality time to sit around together and bake and eat.
What I really love about this brownie bites is that they're handheld and just the perfect size. But beware – I'm just giving you a fair warning…Once you make this up and have them sitting out on the counter, you're going to be grabbing one every time you walk by the kitchen! It's just too hard to pass them up!