Are you looking for some awesome DIY Christmas gift ideas? Look no further!Check out a list of some great gifts ready to make everyone's Christmas Merry and Bright! Best of all these fun ideas are inexpensive to make and will be the perfect gift for someone who you don't want to leave off your list but don't want to spend a fortune on.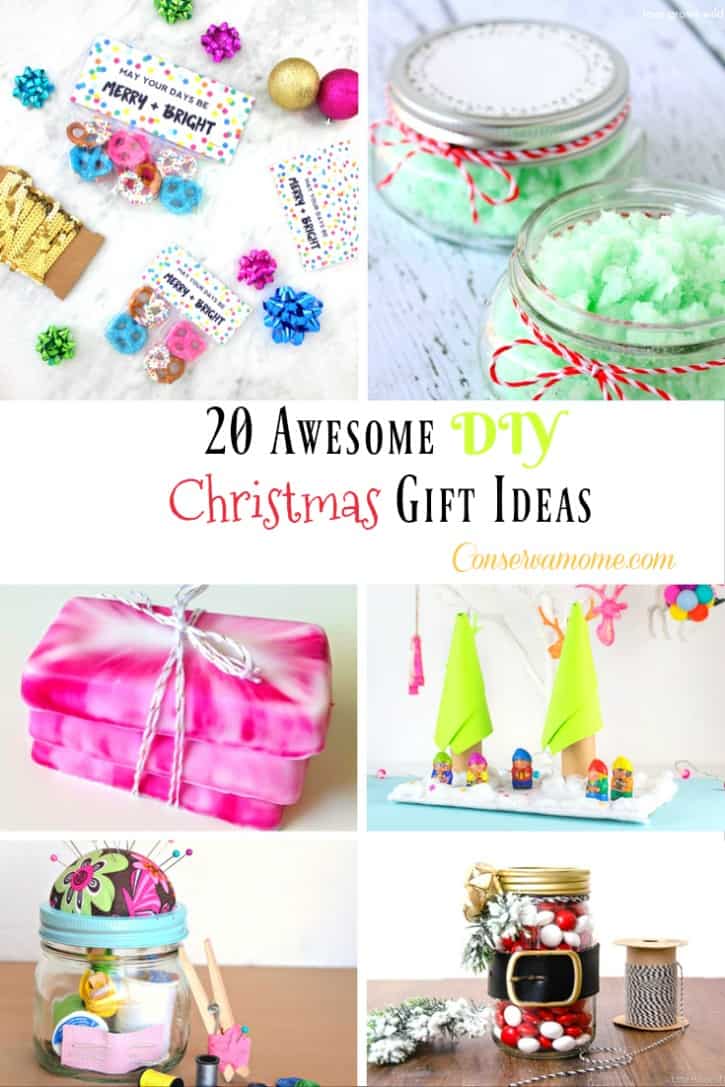 20 Awesome DIY Christmas Gift Ideas
It may get expensive getting everyone on your list the perfect gift. However, you don't want to leave anyone off or give them something they just won't use or love. Here's your chance to let your Creative Side SHINE with this great round up of 20 Awesome DIY Christmas Gift Ideas.
These are such unique ideas that your neighbors,friends and anyone in between will love. They are also super easy to make and even better, inexpensive. All you have to do is get a few items to make the perfect gift idea.
Because there's such a great variety of gifts in this list, you're sure to find the perfect one. Most important you'll be able to give your neighbor, friend or loved one a gift they will treasure and made with love.