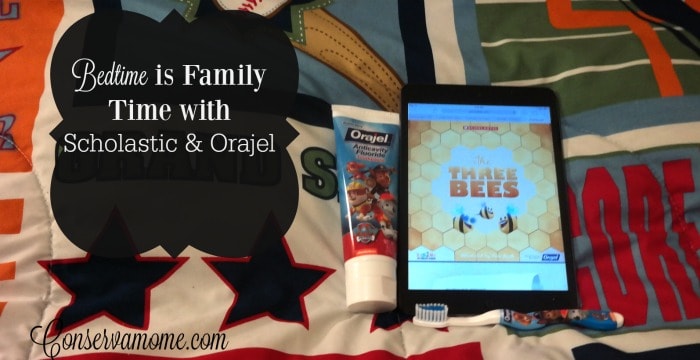 Bedtime can be a tough time for any family. I know for us it can be the toughest time of the day. Most kids don't really like to go to bed. For some reason this is the hour in which they need to get "everything" done they didn't do during the day. However, bed time doesn't have to be horrible when you establish a nice bedtime routine in which you incorporate some great family time and focus in on the things that are important. So the wonderful people at Scholastic and Orajel™l have teamed up to encourage parents to make reading out loud to their children and brushing their teeth part of their families' bedtime routine.
Scholastic wants to get parents excited about night time reading so they've come out some  great resources over at Scholastic.com/read2me which includes a free Scholastic e-book called The Three Bees, the 100 Best Read-Aloud Books, and essential articles from the editors of Scholastic Parents.
Orajel™ wants to get your little one brushing to health as well by promoting a fun brushing routine. They have such a fun line of products that include some of your little one's favorite characters. Making teeth brushing a blast! This is also a great transition for little ones that are transitioning to Fluoride tooth paste!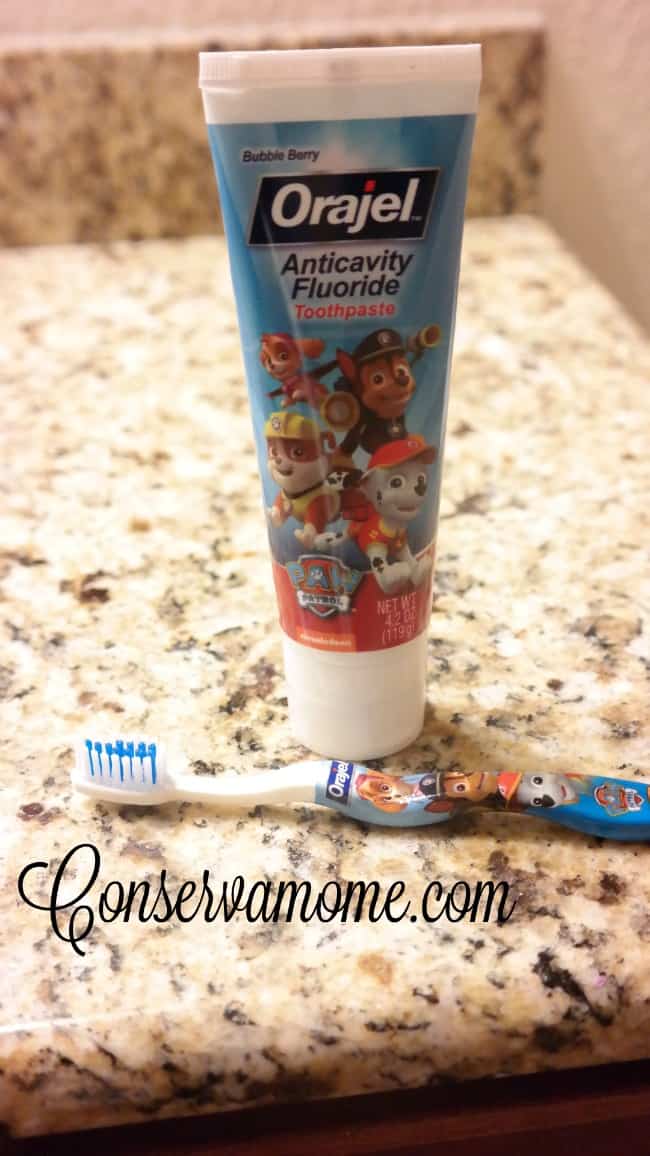 The Orajel™ fun will give your little one an Independence they desire, but healthy habits for a healthier future!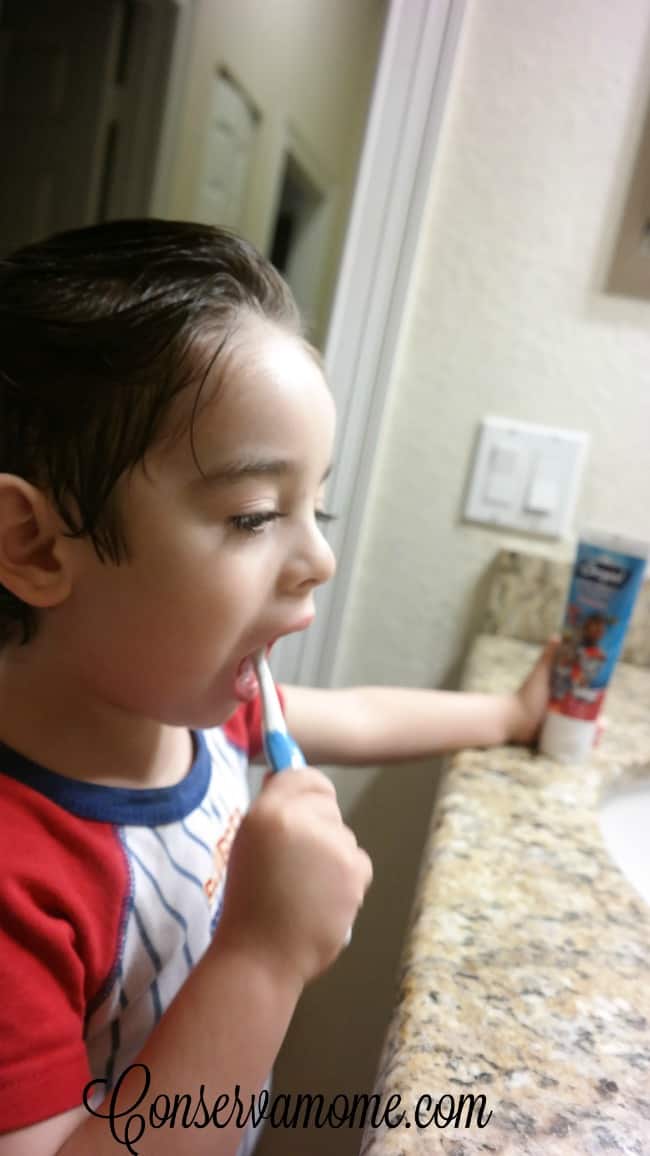 After they've brushed their teeth make sure and sit down with them for a fun story. Make sure and check out the Three Bees on the Scholastic site! This is a fun story they will love. Download it for free onto your tablet and story time will be a blast for you and them!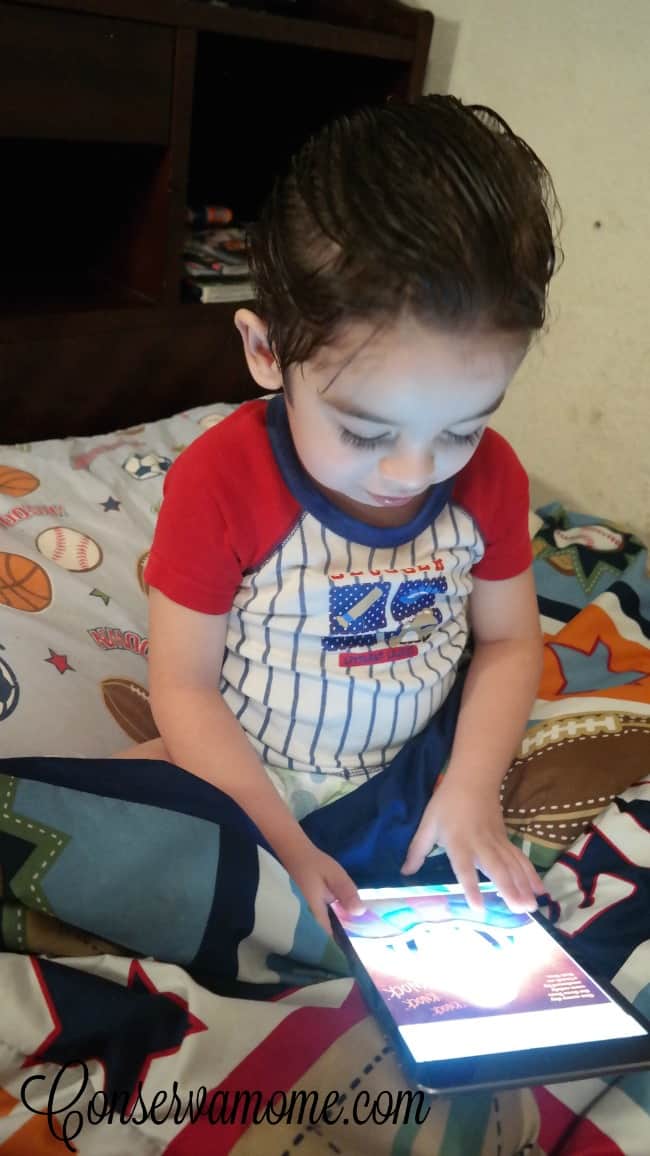 Don't forget to check out the  Read2Me Tonight Challenge over on Scholastic Site! Parents take a photo or video of them reading out loud to their children as part of their bedtime routine for a chance to win all 100 Best Read-Aloud Books and a PAW Patrol™ "Brushers Bundle" from Orajel™. Parents can then share that entry via the site to social media, earning an extra chance to win and helping to spread the word!
Read2Me Tonight launched on February 11 in the lead up to World Read Aloud Day on February 24. The campaign continues through National Reading Month (March) and on through the summer.
Don't forget to check out this fantastic program and help develop a fun family bedtime routine!
This post was sponsored by Orajel™. The opinions and text are all mine.