I received these Marcus & Marcus mold-free bath toys free of charge. All opinions are entirely my own.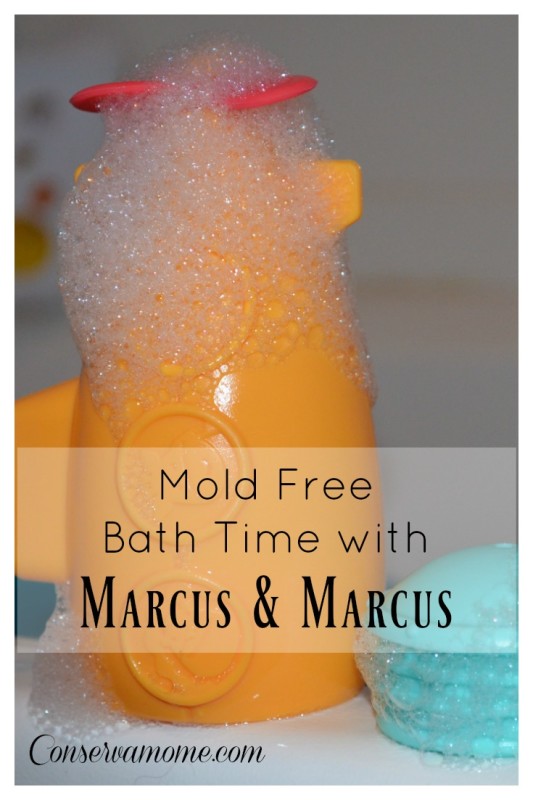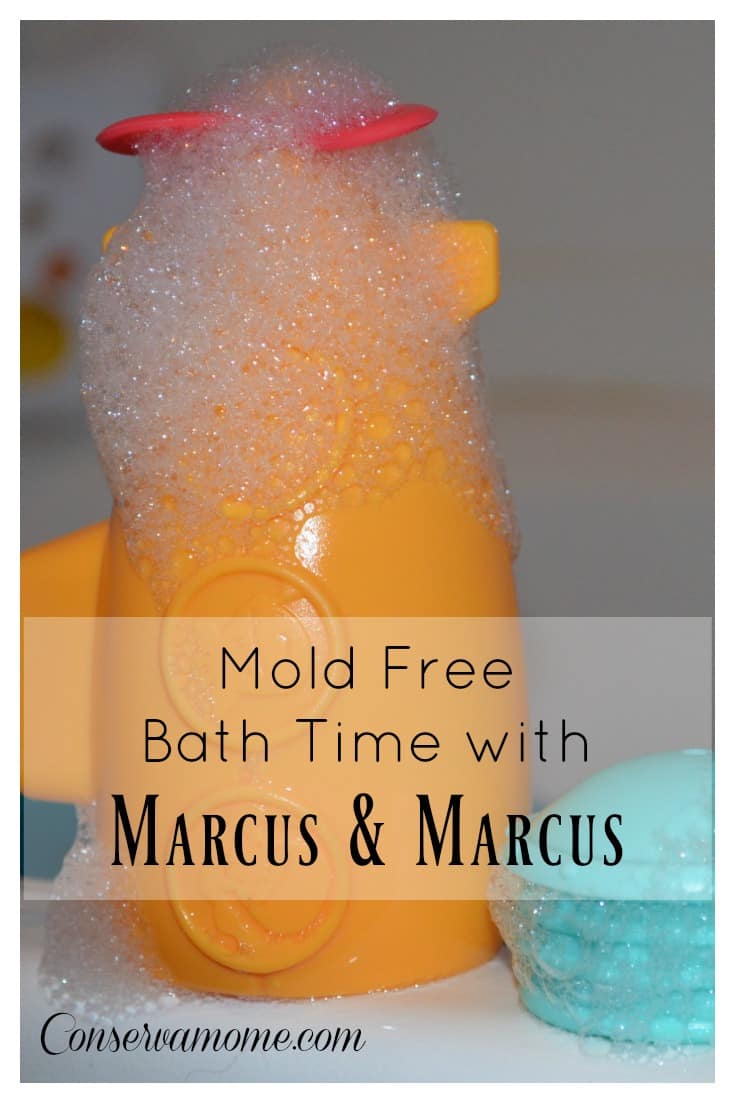 Let's start with this: I am not a germaphobe. But the idea of mold growing inside bath toys isn't the most pleasant thought that has ever crossed my mind. Add in to that the fact that all children go through that stage where every. single. thing. they touch goes into their mouths and moldy bath toys get grosser and grosser.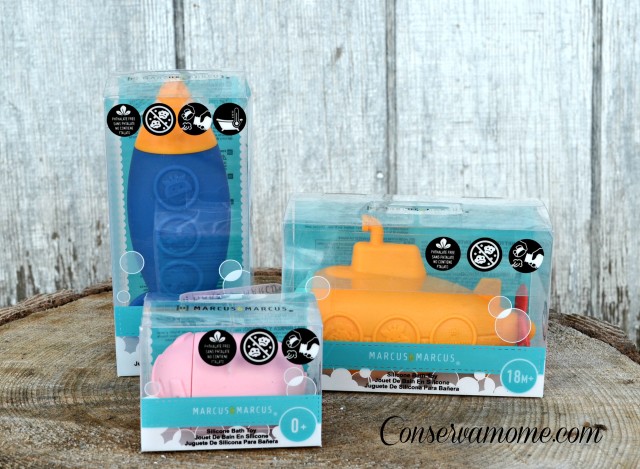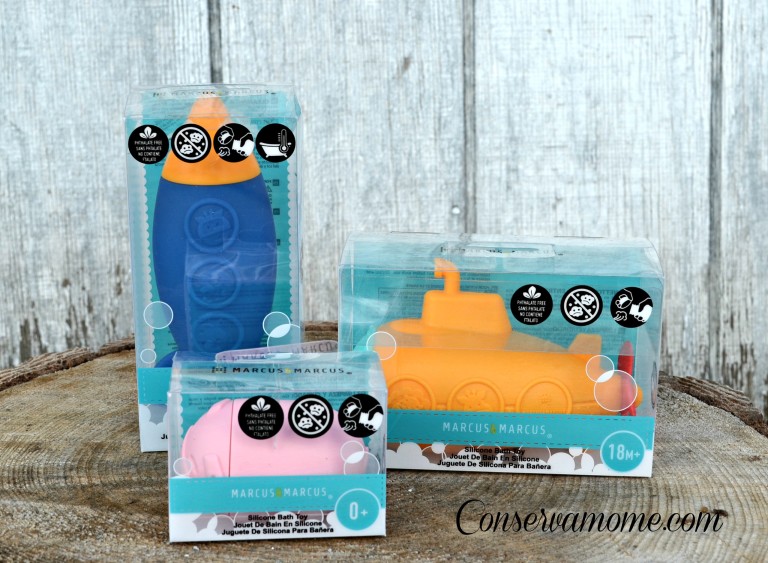 Hooray for Marcus & Marcus and the invention of bath toys that will completely dry out after use! Plus they are made from non-toxic silicone and they are BPA, PVC and phthalate free. You can even wash these things in the dishwasher if you have one. (And if you have one I am extremely jealous!)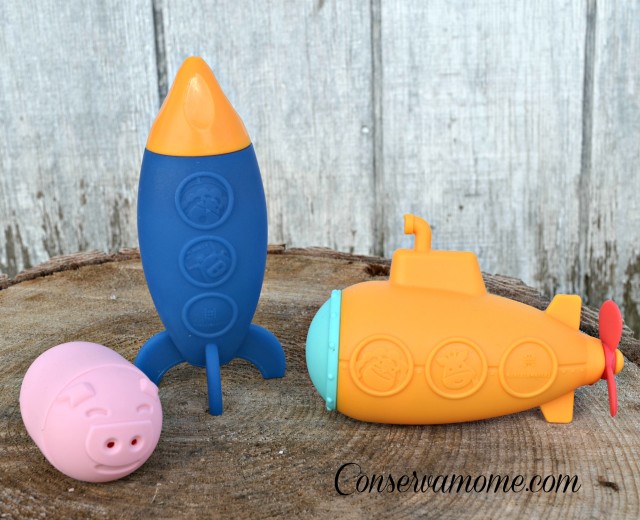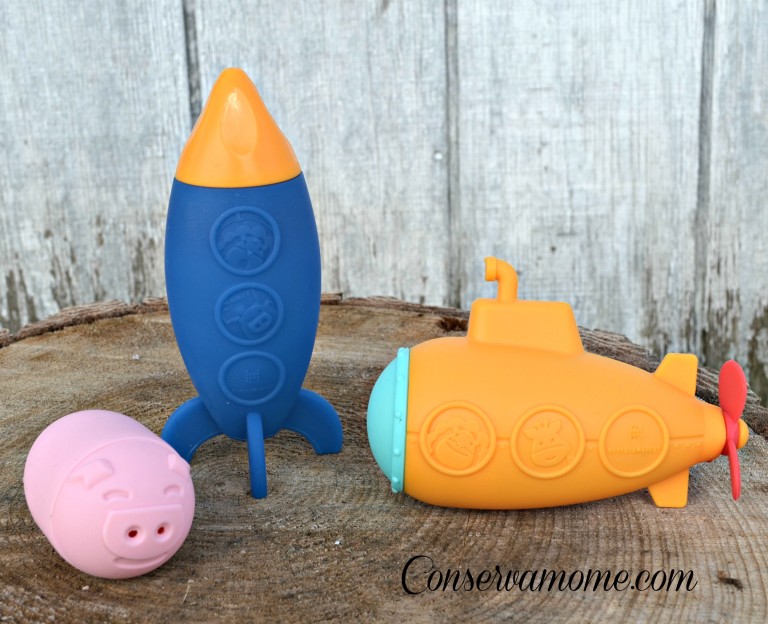 The silicone is very soft and would be easy for even the tiniest baby to squeeze. The silicone on the pig seemed the softest but the squirting power of the pig was kind of lame. The most high-powered squirter was the rocket ship if that matters to you. It didn't matter at all to us and the pig was my favorite because, come on, that face!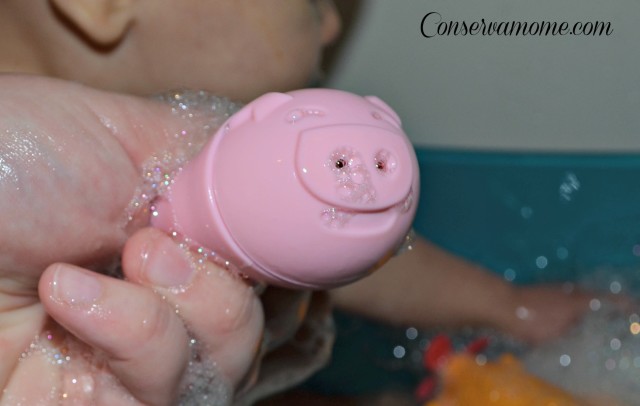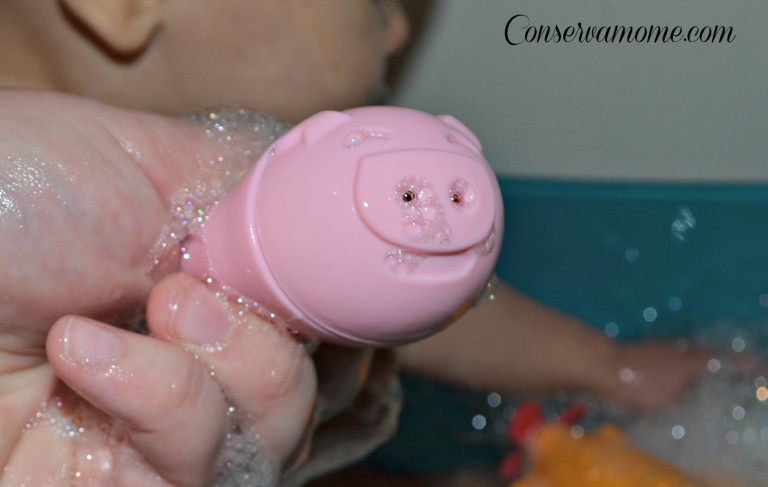 My son loved looking for them when they were filled with water and had sunk under the bubbles. He hasn't quite figured out how to make them squirt yet but he does love to watch someone else make the water shoot out. He is really loving bath time right now and I was very excited to show him the new toys. He liked them a lot but lets be honest here; during nap time the next day I went to "clean the tub" and ended up playing with our new bath toys for about twenty minutes. There is something soothing about squeezing that soft silicone and hearing the rush of water.
Weird? Maybe.
Fun? Absolutely!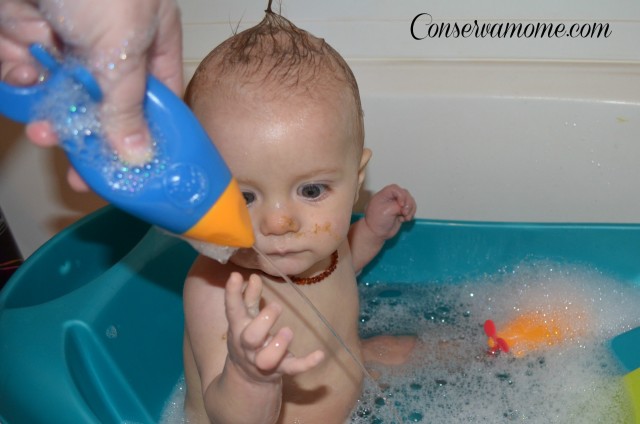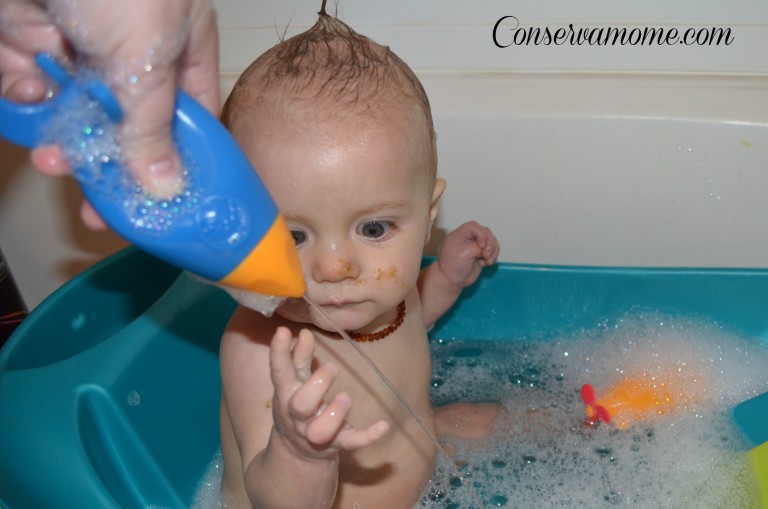 When bath time (or nap time) is over you simply open up the toys (The nose of the rocket ship comes off. So does the pigs head and the nose of the submarine) and empty the water. The toys will air dry completely and there won't be any water stuck in weird holes for you to worry about.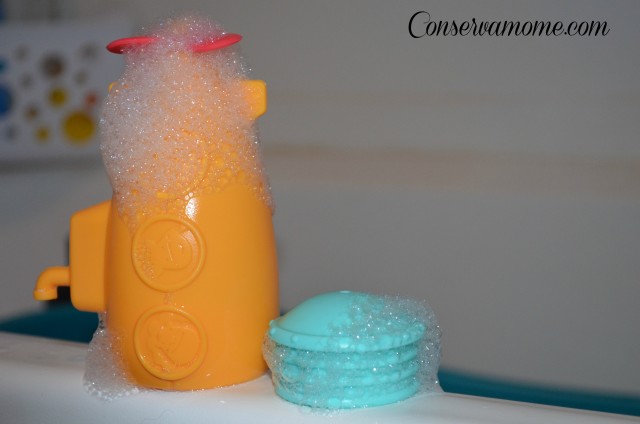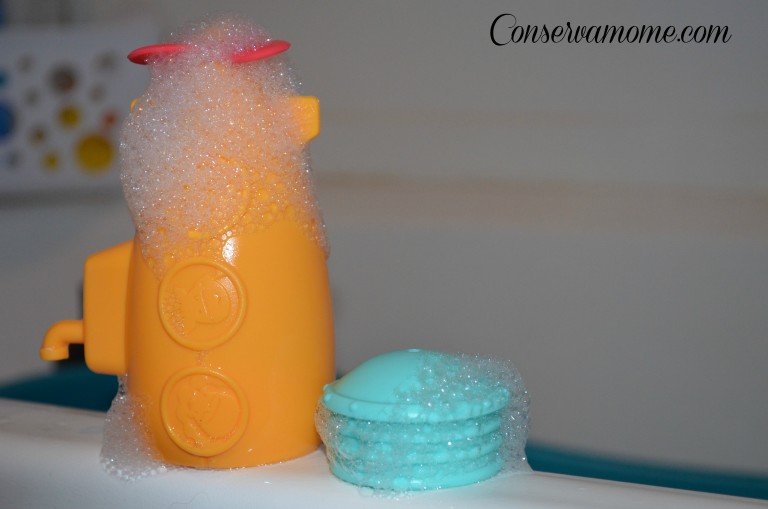 Apparently the silicone feels good on teething gums too because as soon as his bath is over this little guy loves to chew on these toys.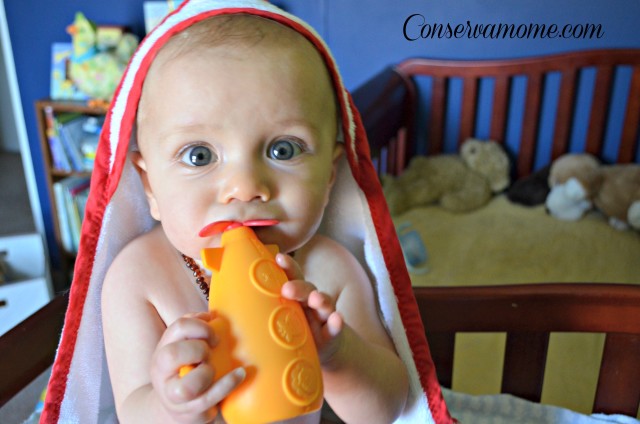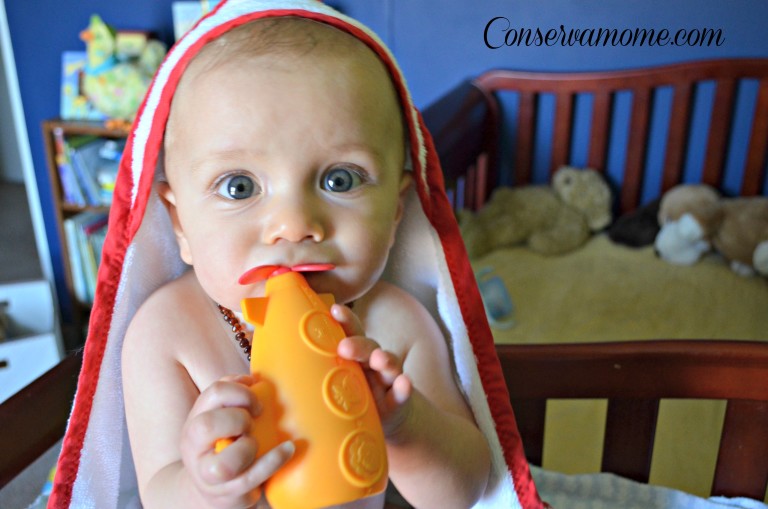 Henry and I are giving these toys 5 stars for excellence and ingenuity. You can find out more about all of Marcus & Marcus' products (they do more than just bath toys!) at their website
Make Sure and Get social with Marcus & Marcus On:
Save