Baby Yoda has won hearts over with his cuteness. Read on to check out some Baby Yoda Crafts & Recipes inspired by this adorable little creature that has taken the world by storm.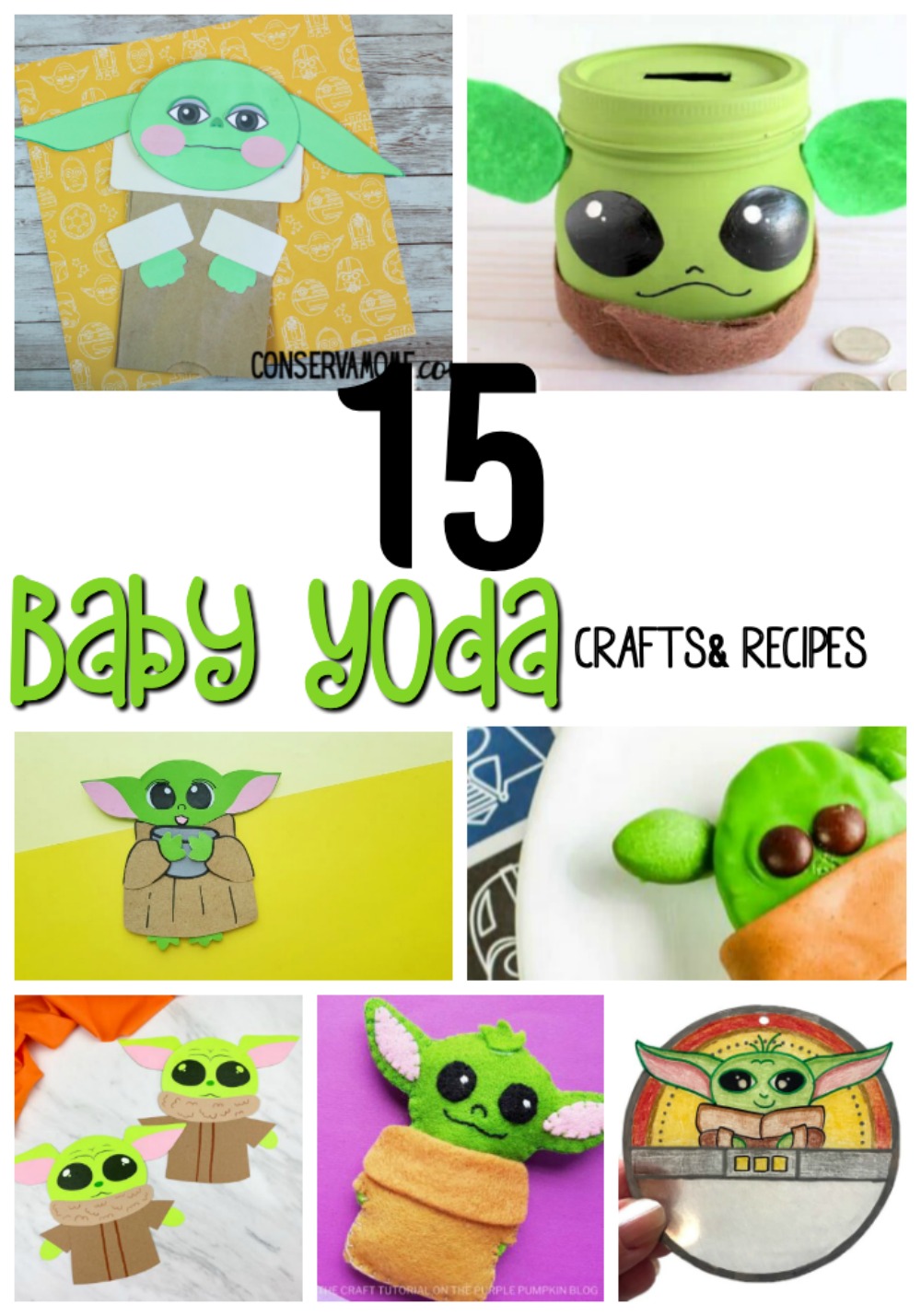 *This post contains affiliate links. That means that if you make a purchase after clicking on a link I may earn a small commission at no extra cost to you.
15 Baby Yoda Crafts & Recipes
If you've caught Star Wars: The Mandalorian then you've probably fallen in love with Baby Yoda. No one knows exactly where he came from or what his purpose is in all of this, but the one thing is for sure he's adorable.
He's definitely become a huge favorite. I mean how could you not resist the cute antics that can only be compared to that of a trouble making toddler.