Do you love saving money on clothing? Then take the Swap.com Challenge! Read on to find out why Swap.com is a great options to help you save money on clothing. Disclosure: I was provided a credit to take the swap.com challenge, however all opinions are 100% mine.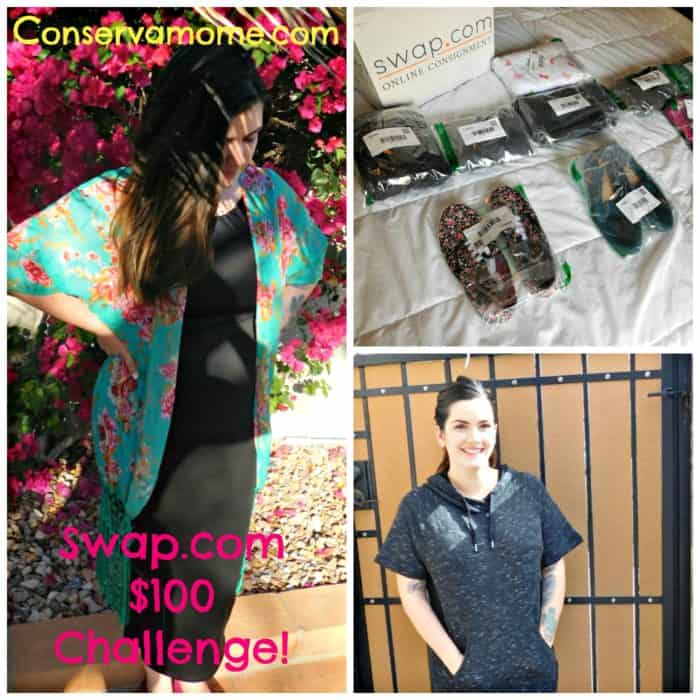 Do you like to save money on clothing?
If you're anything like me, you probably have clothes in your closet from two pregnancies ago and a few random freebie tee shirts you hang onto for some reason. The clothes that you look at and think, "I'll never wear that again." but somehow end up still taking up space in your house.
I recently gave in and deep cleaned my closet. A few hours and six trash bags later, I realized I have very few clothes that I actually like and I needed to figure out how to fill in the gaps in my wardrobe. As a mom of three kids under three I rarely have the time to spend a day shopping at the mall, and never have the budget for it! The opportunity to try Swap.com couldn't have come at a better time. Swap.com is the largest consignment and thrift store online and I just wish I had found out about them before I got rid of all of the clothes that I didn't want anymore! When I was checking the site out I learned that the average customer who sends items in makes $150, and who couldn't use that?
The challenge
Swap.com provided me with a $100 credit and the challenge of putting together an outfit with it. Nice try Swap, you were far too modest! I was able to make three separate outfits and still have money left over to get two blankets for my girls. The shopping experience was super easy, I was hooked instantly. Using the site was the mom equivalent of a treasure hunt.
You can narrow down your search parameters to be as broad or specific as you want. Search by size, brand, condition, season, color etc. You can spend hours shopping the site. Not because it isn't easy to navigate (it is!) but just because they have SO MUCH to look at!
What can you get at Swap.com ?
Swap sells men, women, baby, kids, toys, and maternity clothes. The maternity clothing option is one of the best things about the site-I was never able to bring myself to spend a lot on clothes that I wore for so little time!
This is such a great option to build a brand name maternity wardrobe for cheap. But this mama is done being pregnant, so I shopped the women's section and created these three looks!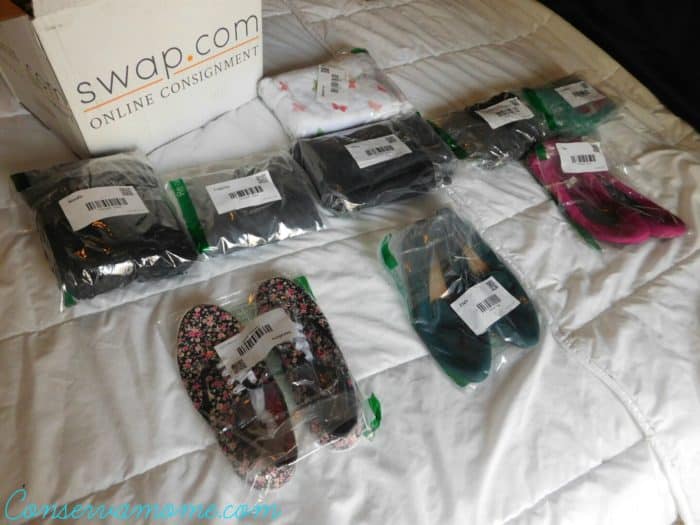 I love this outfit. The sweatshirt, leggings and shoes are all from Swap.com and they all came in like new condition. You would never know they had been worn!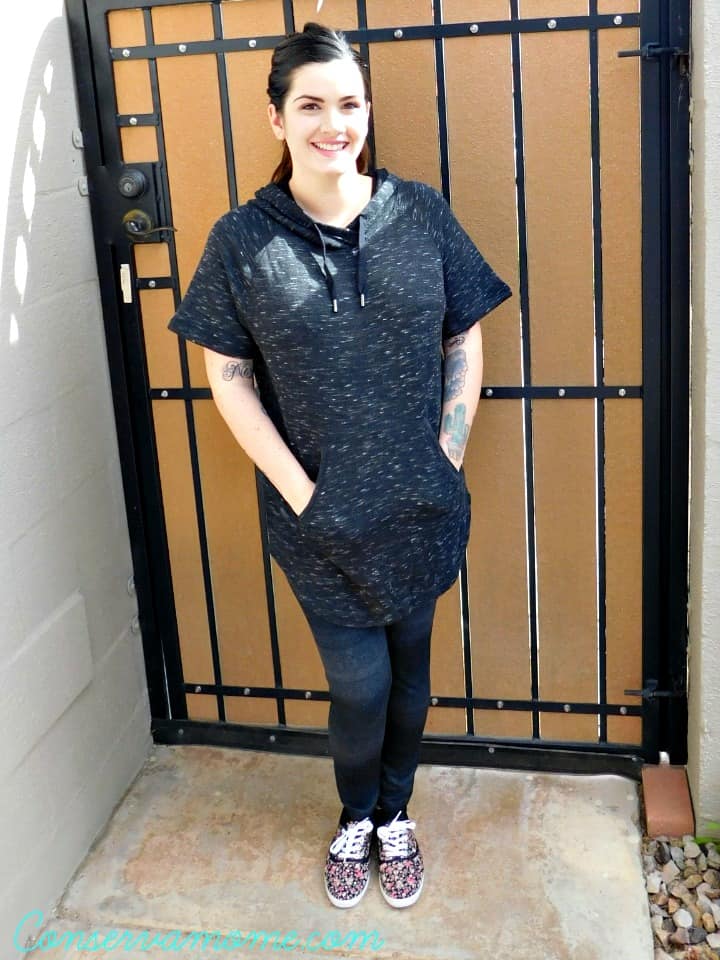 This kimono is my absolute favorite purchase. I can wear it with a tank and leggings to dress it down, or with this perfect black dress and flats for a date night. Love it!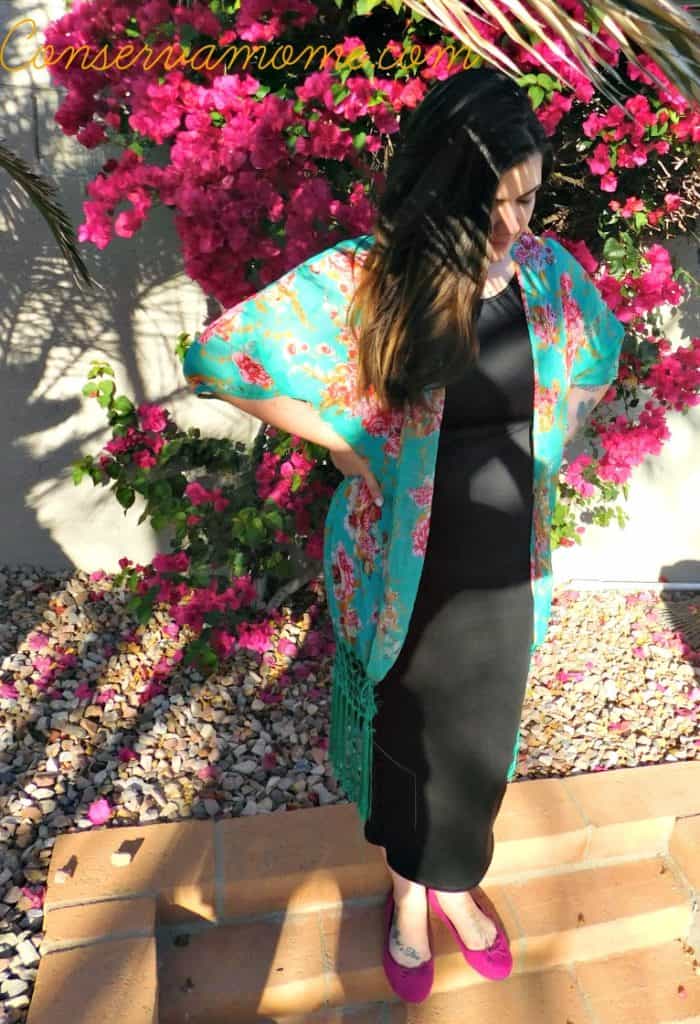 Such a nice simple "I have to adult today outfit". Putting this one together made me realize that this site will also be really helpful for mamas who are going back to work. Making it easy to get some nicer pumping-friendly work shirts. Maybe even new work clothes!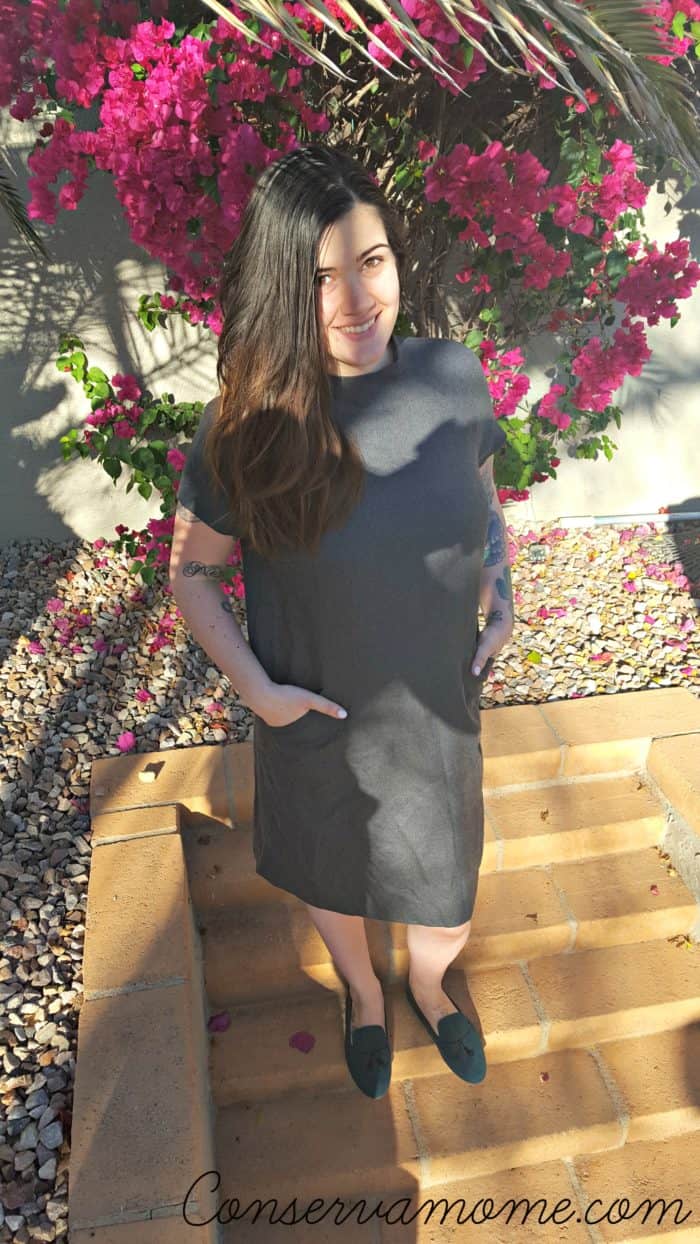 I honestly can't recommend Swap.com enough. Shopping for exactly what I wanted was easy, fun, and inexpensive! I can't believe how much I was able to buy for only $100. I'm already working on my second order!
Connect with Swap on Facebook, Twitter, Instagram and Pinterest!
Looking for other ways to save? Check out 3 apps to help you save money at the mall!
Save