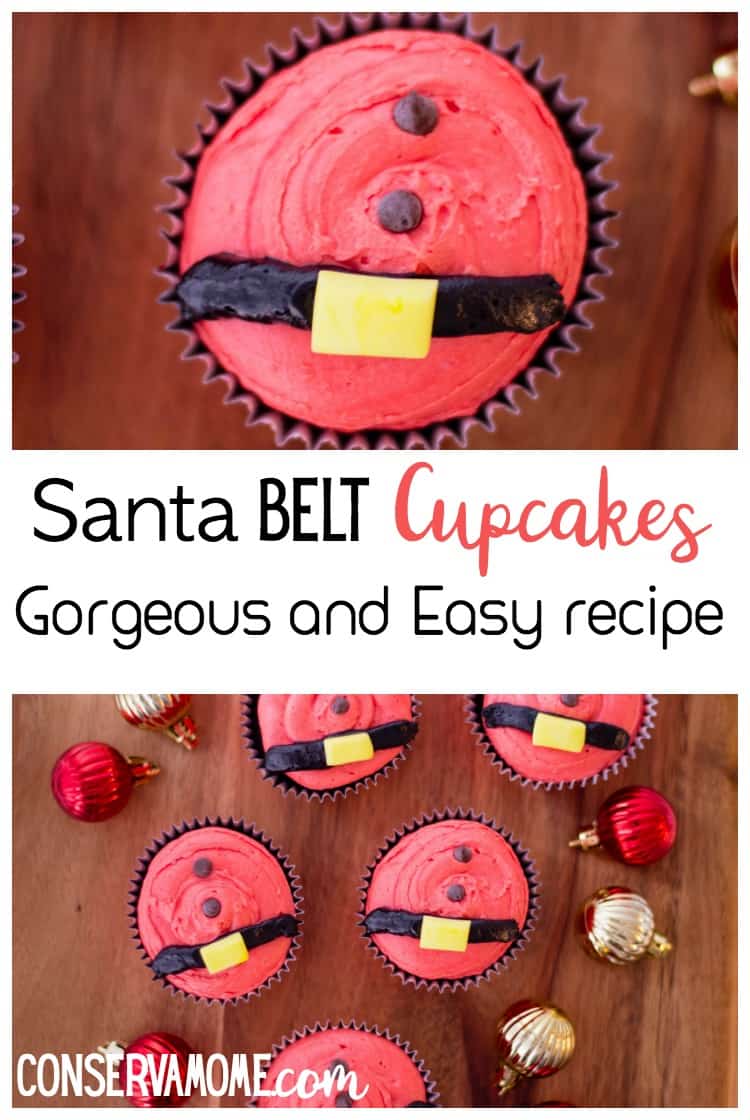 The holidays can bring seemingly endless agendas of parties, programs, and celebrations and usually those activities require busy moms like you and me to bring some kind of yuletide treat to share with the crowd. These Santa Belt Cupcakes are easy to make and the finished product is instagram worthy.  The assembly for this Christmas cupcake is kid friendly and the outcome is ho ho holiday perfection. Everyone will be delighted at the bowl full of jelly belly on these cupcakes.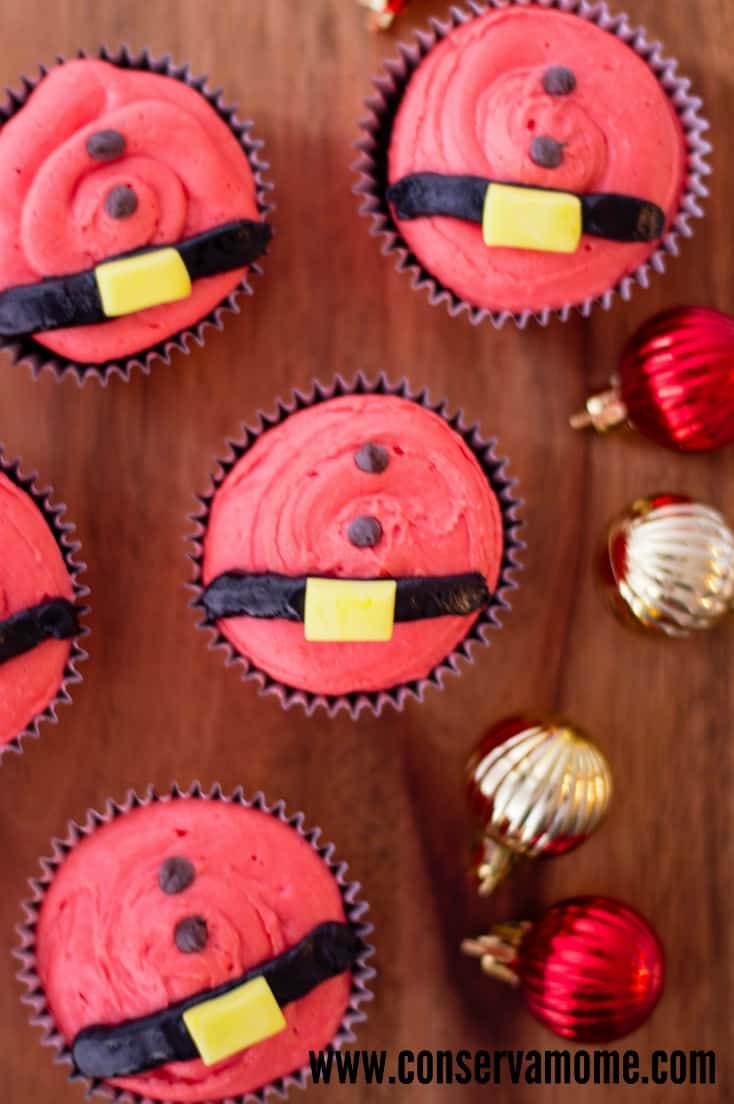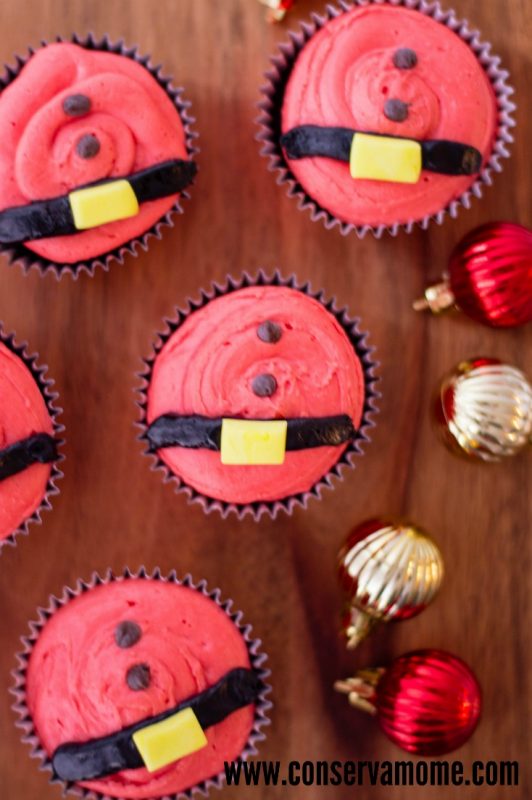 Here's whatcha need: 
12 of your favorite chocolate cupcakes
1 stick butter, softened
2 cups confectioners' sugar
3-5 tbsp milk
½ tsp red gel food coloring
Black decorating frosting
2 oz. yellow fondant
24 mini chocolate chips
Yields: One dozen decorated cupcakes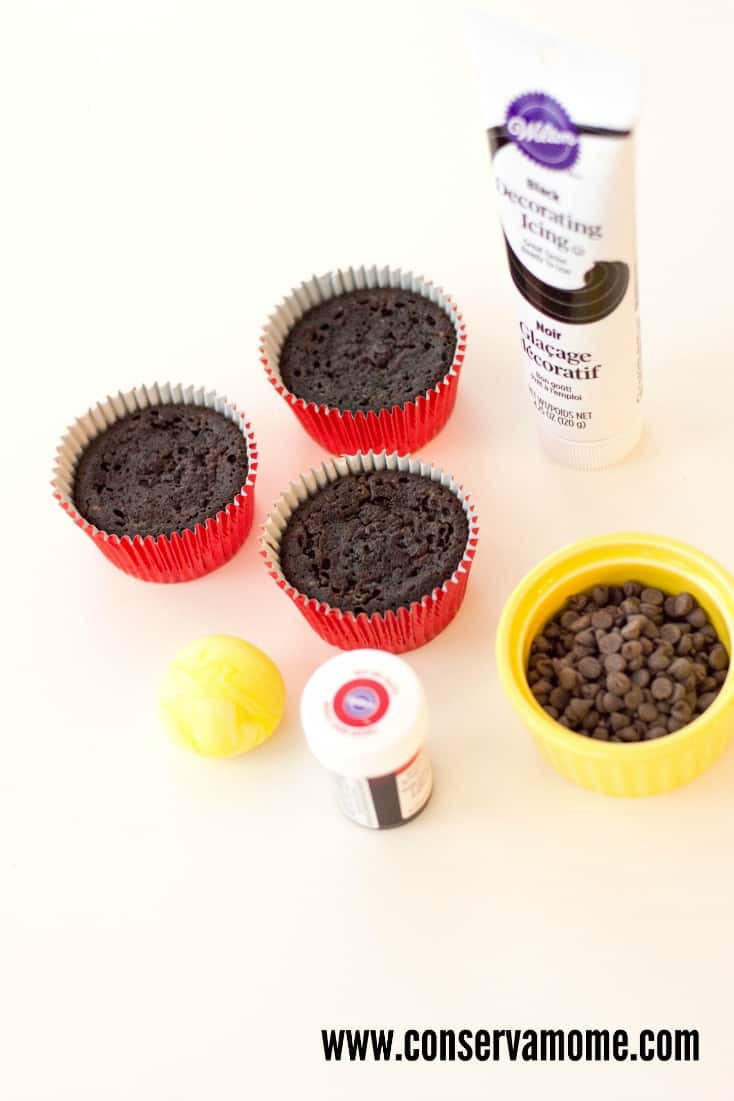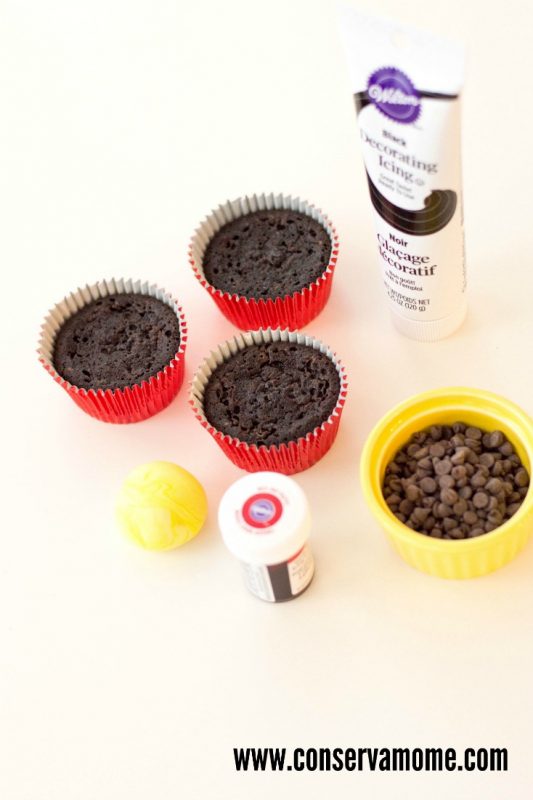 Here's how to make 'em:
Once you've baked your cupcakes and they are completely cool, start making your buttercream frosting. To do this use an electric mixer to beat butter, confectioners' sugar and milk on high speed.
Once the ingredients for your buttercream are smooth and completely mixed-in with one another add your red gel food coloring. Continue beating until completely tinted.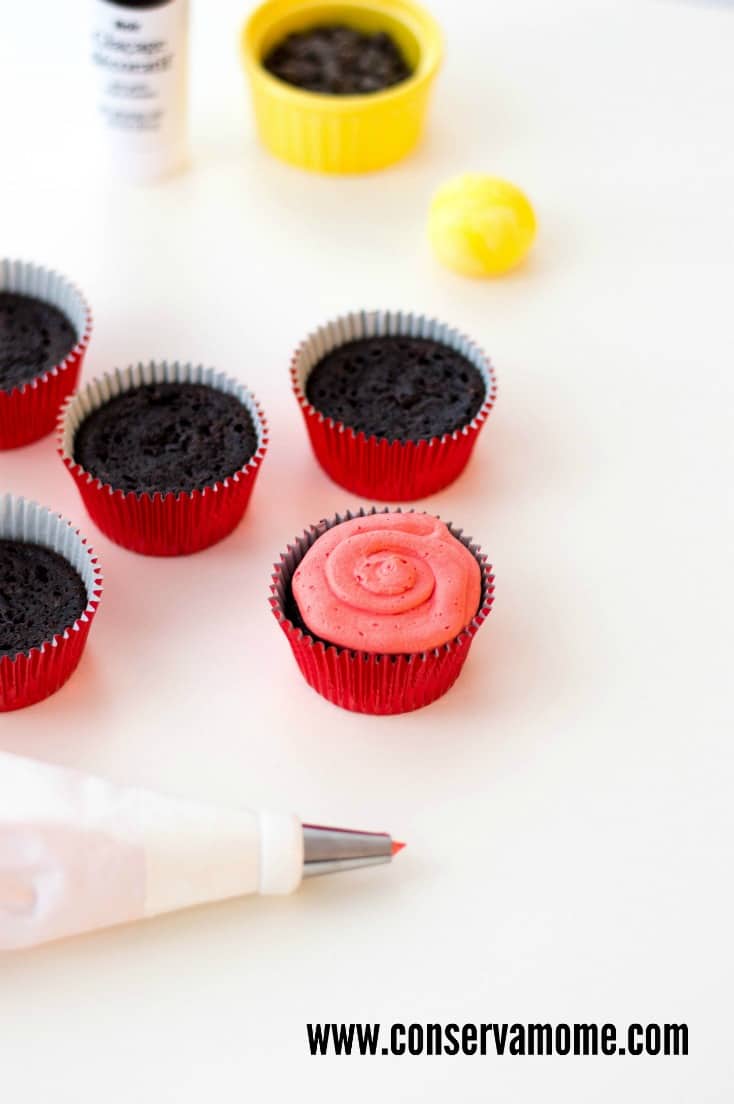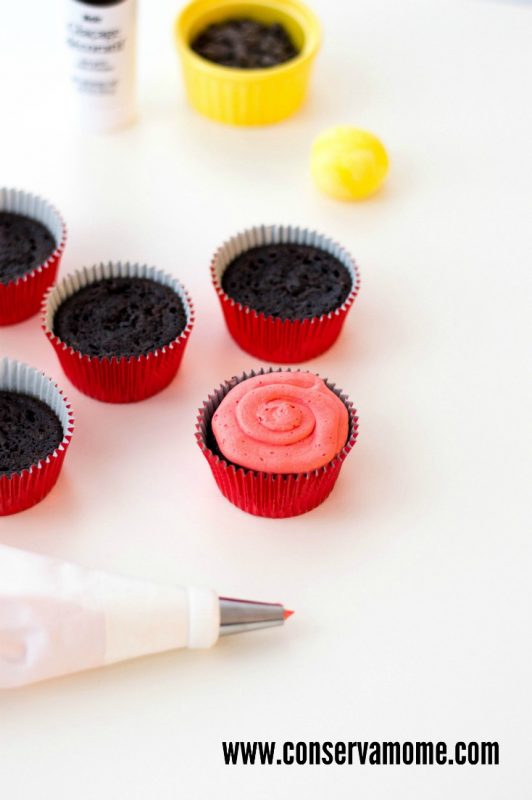 Using a piping bag, frost each of your cupcakes.
With a piping tip, pipe out one strip of black decorating frosting on each cupcake.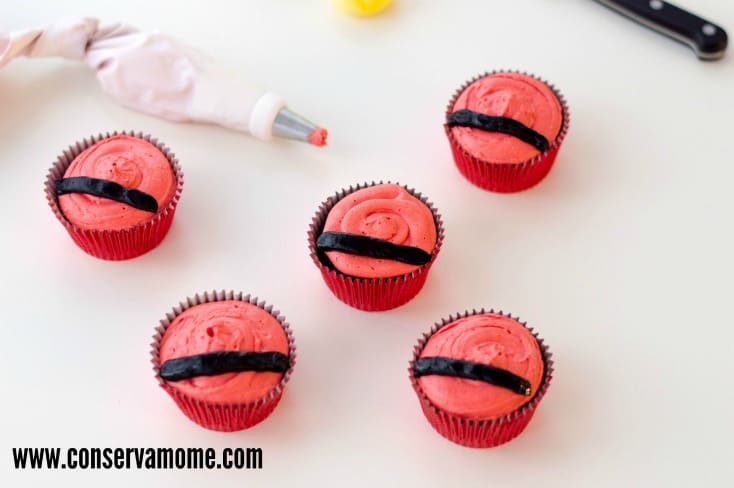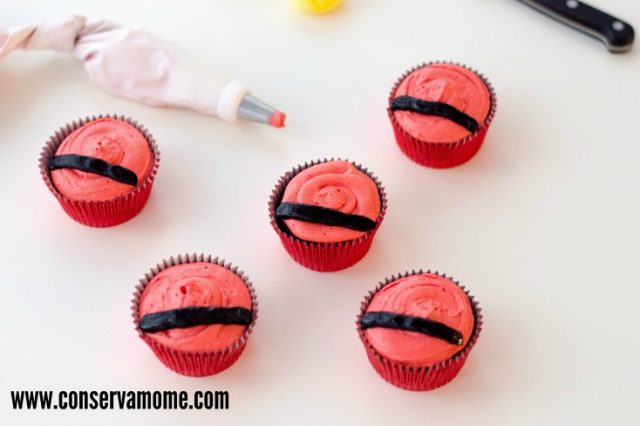 Roll out your yellow fondant and cut small rectangles, about½ an inch in-size. Place in the middle of the black frosting. This will act as Santa's belt.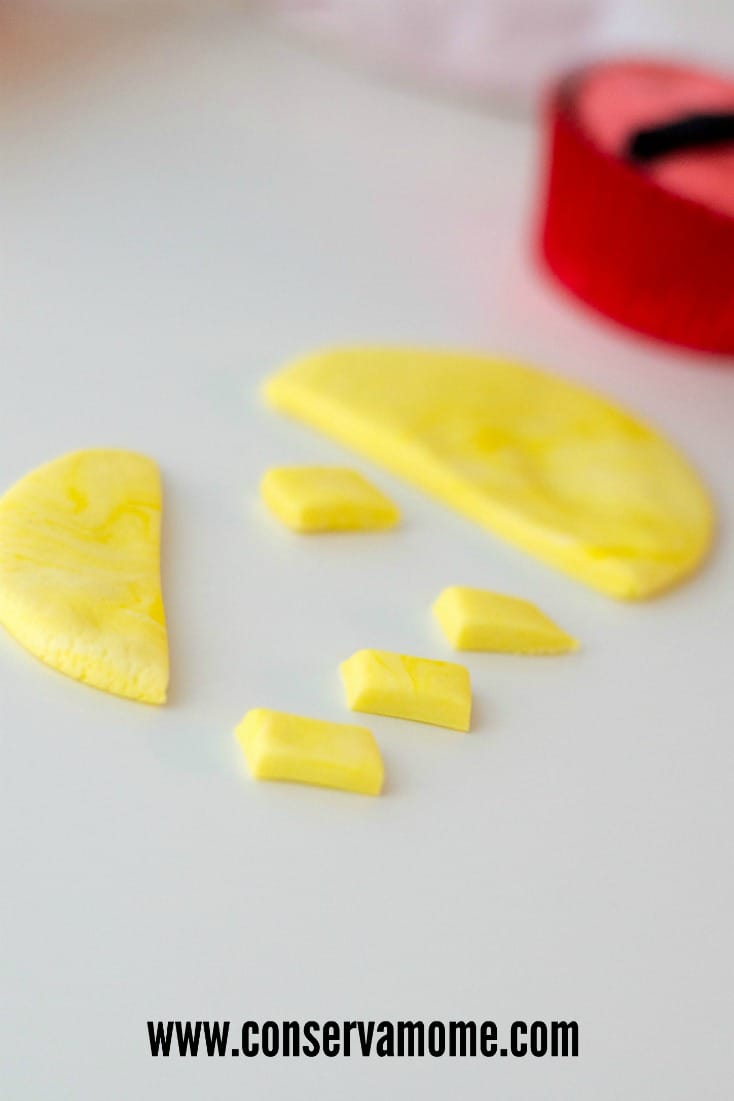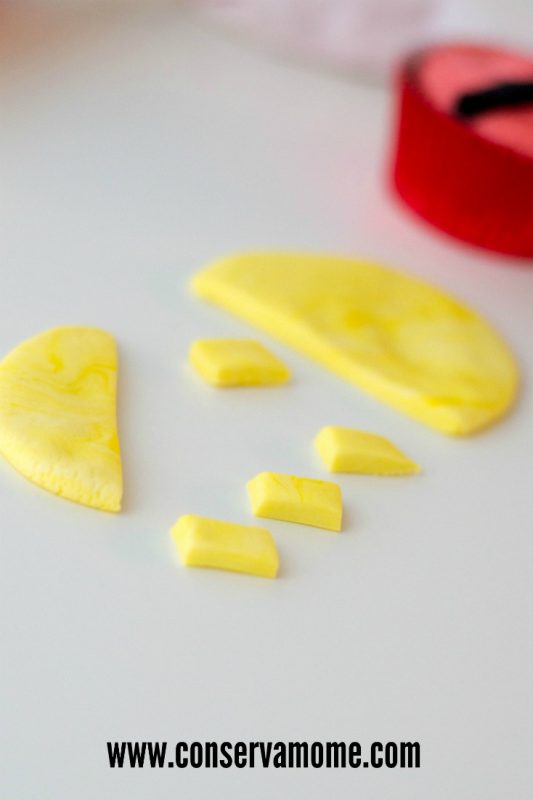 Place two chocolate chips just above Santa's belt – these will be his buttons.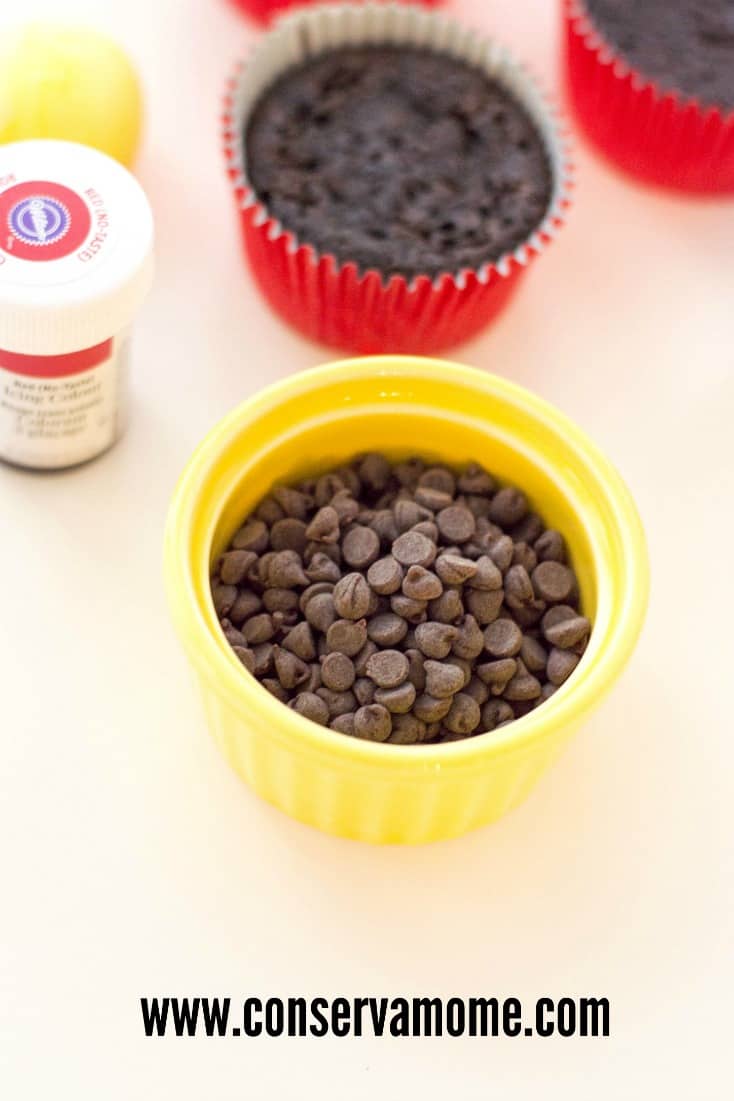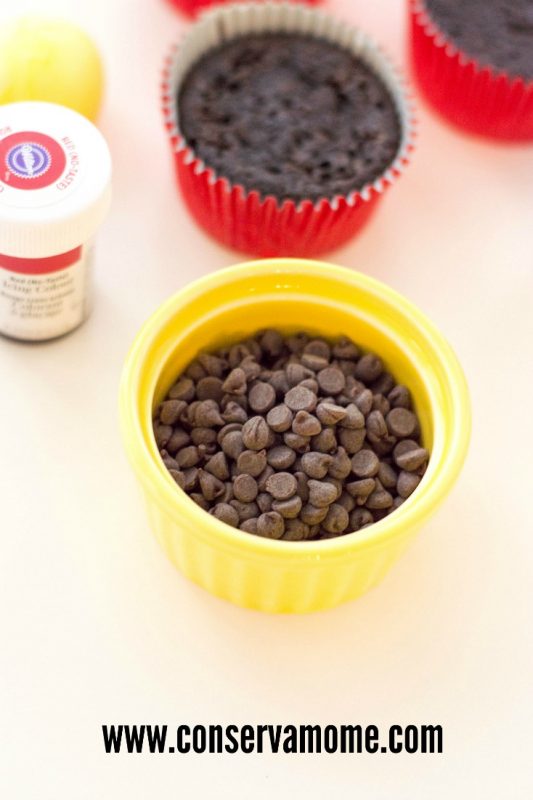 Viola! You've got Pinterest perfect cupcakes that resemble the Jolly Old Elf himself.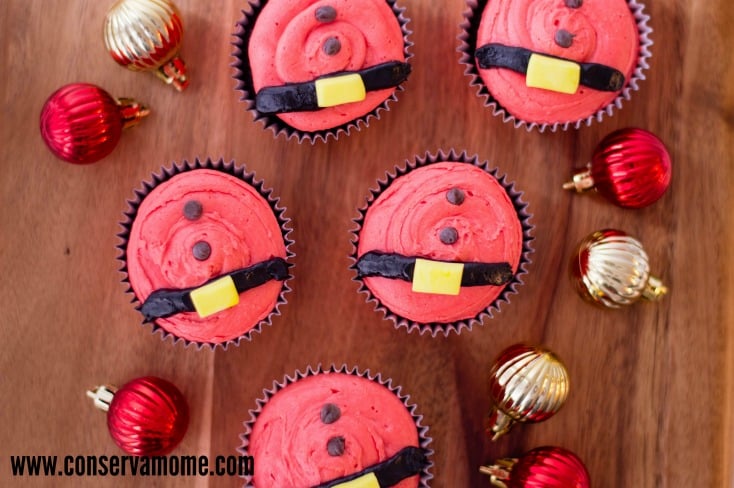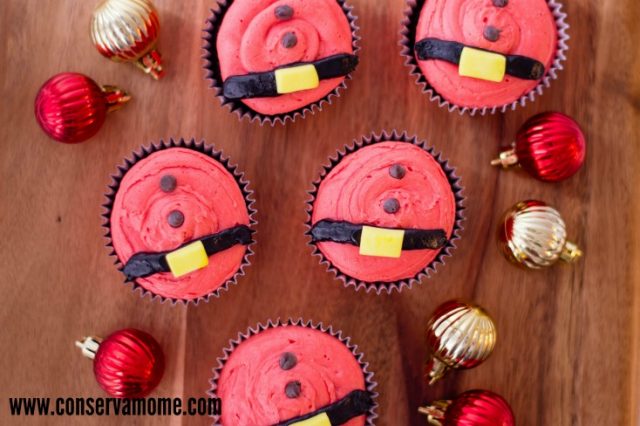 These cupcakes would be a great contribution to family gatherings, office parties, class celebrations, or potlucks. It could even be the perfect treat to leave waiting by the Christmas tree for 'ole Saint Nick on Christmas eve. However you serve these adorable treats remember the whole Conservamome crew is wishing you and yours a very merry Christmas. 
Looking for other fun recipes? Check out these fun Snowman Cookies here!