Every dawn begins with me,
At dusk I'll be the first you see,
And daybreak couldn't come without
What midday centers all about.
Daises grow from me, I'm told
And when I come, I end all cold,
But in the sun I won't be found,
Yet still, each day I'll be around.
What Am I?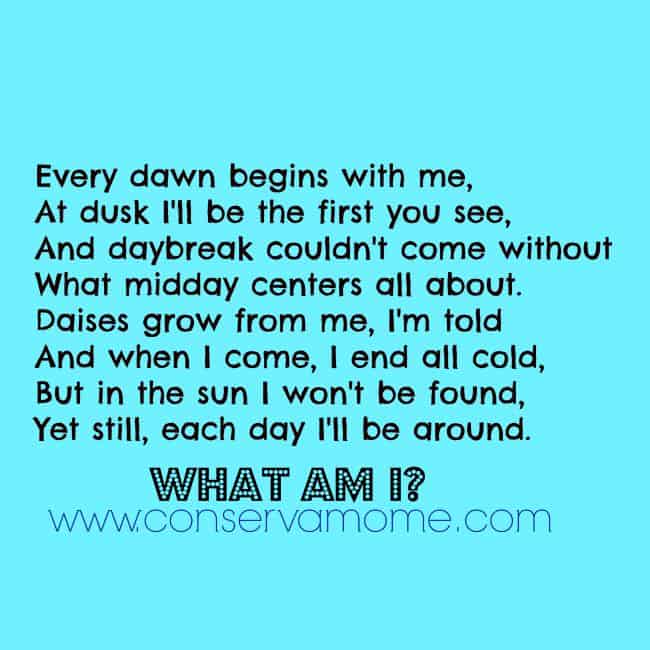 Use me to reward good behavior. What am I?
Reward
I am good at concealing what's real and hide what's true. Sometime, I bring out the courage in you! What am I?
Makeup
I cause involuntary movements in your vehicle. What am I?
tow truck
I am milky white and scares people. What am I?
Ghosts
I am owned by Old McDonald. What am I?
farm
I have a head, tail, but no arms and legs. What am I?
Coin
I have two legs, but they only touch the ground while I'm at rest. What am I?
Wheelbarrow
I am so delicious that I require a house to contain me. What am I?
Pancakes
601. kiss 602. toilet paper 603. reflection 604. squash 605. paper 606. rainbow
600 I lose my head in the morning and regain back it at night. What am I?
Pillow
I am a way to say goodbye to your sweetheart. What am I?
kiss
You use lots of me, yet right you use me when you're done. What am I?
toilet paper
Reflection
I am a vegetable that bugs stay away from. What am I?
Squash
I am beautiful, up in the sky. I am magical, yet I cannot fly. To people I bring luck, to some people, riches. The boy at my end does whatever he wishes. What am I?
Rainbow
Here's a the answer to this riddle.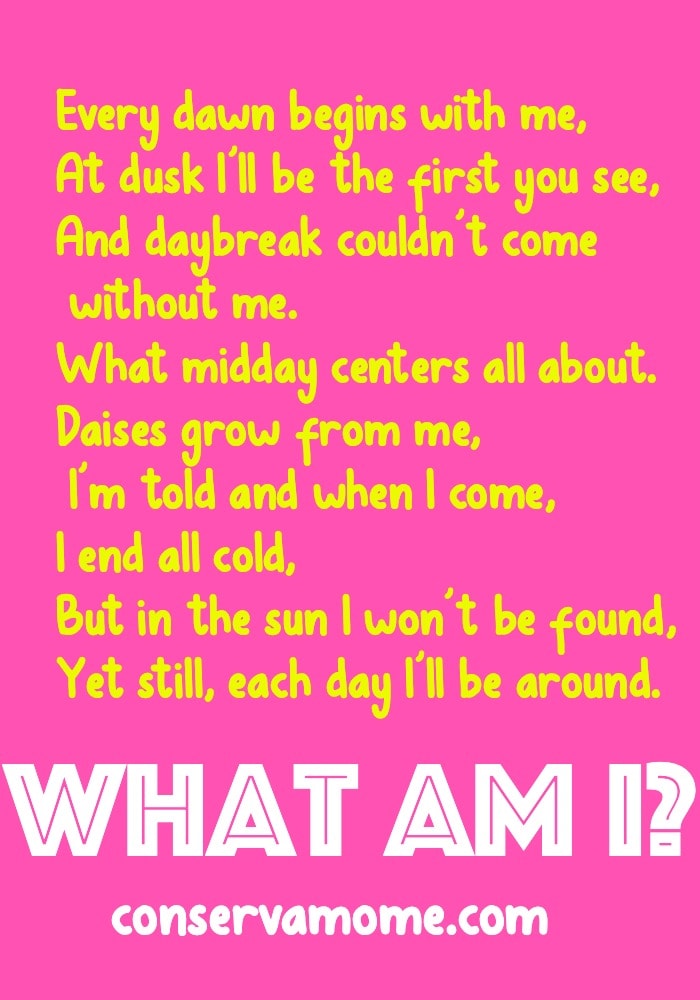 Answer: The Letter D