Disclosures: This is a sponsored post on behalf of Winn-Dixie. However, my love of the product is 100% mine!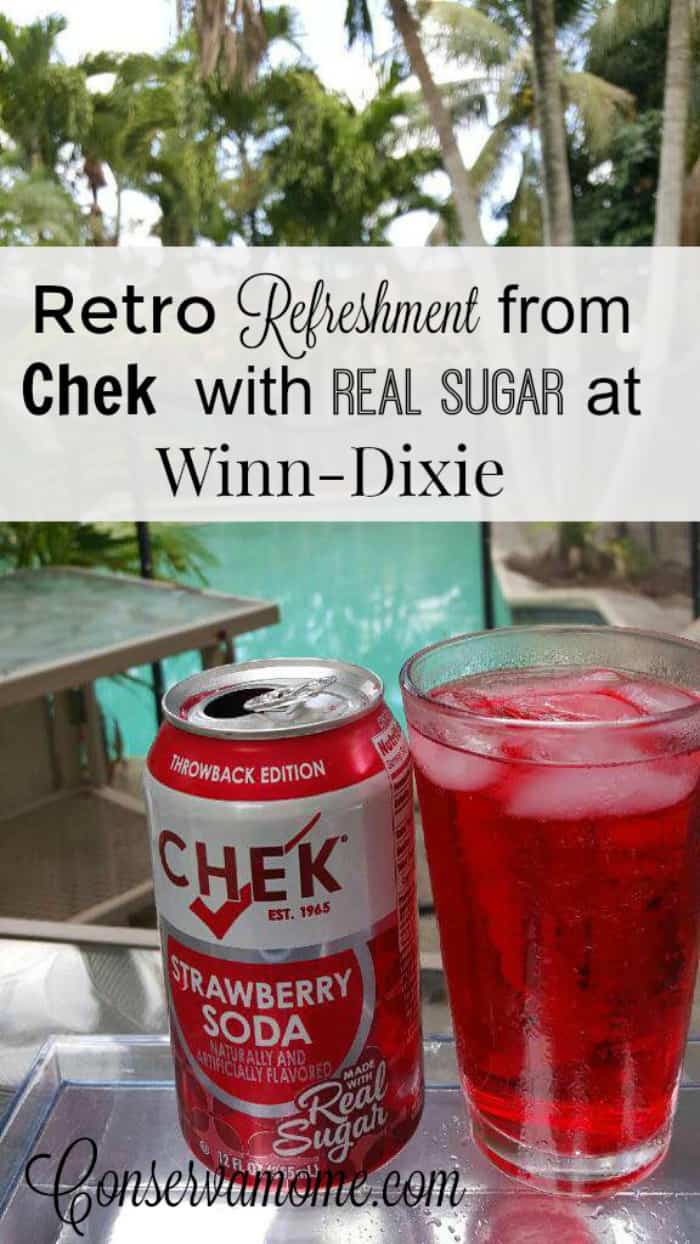 I'm not going to lie, I love a good soda once in a while. Sadly though with all the un-namable sweeteners found in most soft drinks it become impossible to truly enjoy a glass.  However, looking for a soft drink at a greatvalue, without additives such as high-fructose corn syrup and aspartame just became easier! You can now find delicious  Chek with Real Sugar at Winn-Dixie Stores!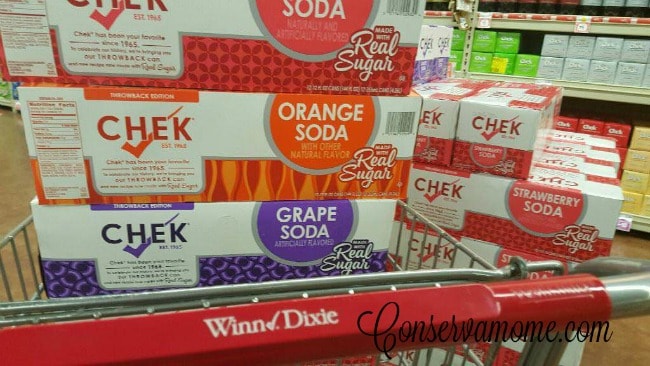 Select flavors of the private-label soft drink, exclusive to BI-LO, Harveys and Winn-Dixie stores, are now made with real sugar ─ just like the original recipe that debuted on grocery store shelves more than 50 years ago.
My family had the  chance to check these out and it was a hit! Even at recent family gathering everyone was impressed at the fresh crisp taste,without the unwanted sweeteners.   With tasty flavors like Strawberry,Orange, Grape & Cola, You're bound to find a flavor you'll love!
Summer time is perfect for enjoying these delicious sodas, and best of all you'll enjoy  them without the guilt! Chek soda has been a favorite soft drink among Southern customers since it was introduced in Winn-Dixie stores in 1965. It's so much fun to check out this delicious soda with it's original retro can design and reformulated recipe using real sugar. History never looked – or tasted – so good.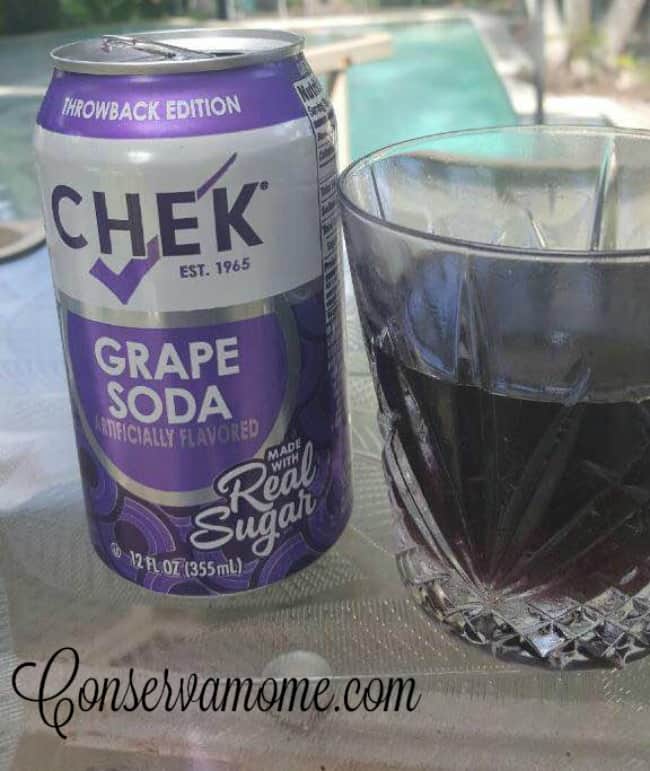 Ready to check out these delicious sodas for yourself? Head into your local Winn-Dixie and grab a pack to enjoy with your family on a hot day or for your next cook out!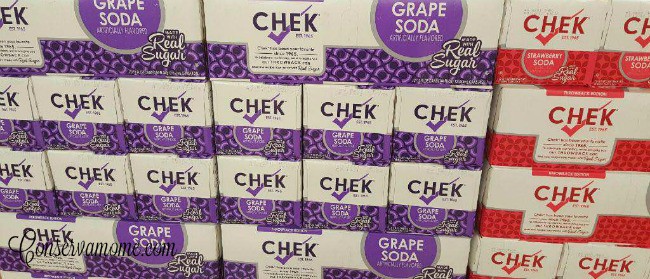 These four Chek Real Sugar flavors will be sold in BI-LO, Harveys and Winn-Dixie stores for the same price as regular Chek soda. Customers can check the weekly ads for special prices on all varieties of Chek soda. Don't forget to show your social media love while enjoying them with #ThrowBackaChek.
Most important stay social with Winn-Dixie on Twitter, Facebook and Instagram!
Grab your delicious Chek Real Sugar Soda today and enjoy this refreshing treat!