Find out why Playgro Toys  are a must with your little one. I received these Playgro toys free of charge in exchange for my honest review. All opinions expressed here are entirely my own.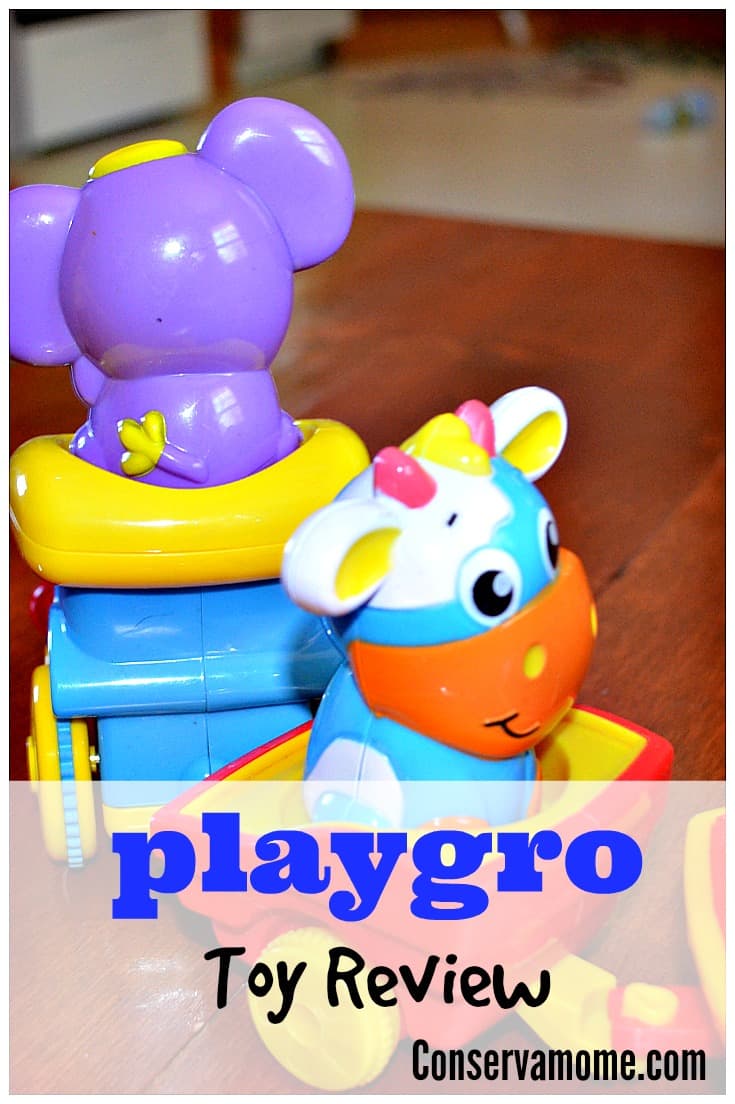 If you love vibrantly colorful toys that are tons of fun then keep on reading. If you despise cuteness, playfulness, and learning then Playgro toys are definitely not for you.
My little one got to try out the Fun Friends Choo Choo Train and the Shape Sorting Flower puzzle. Both of these toys were big hits.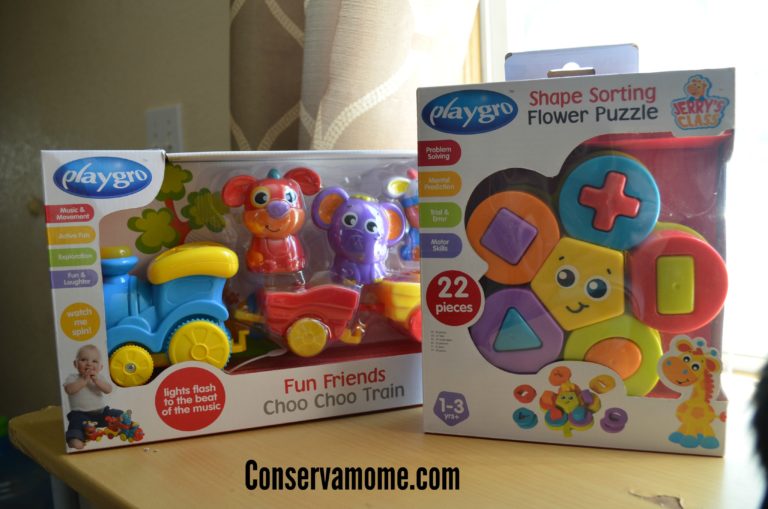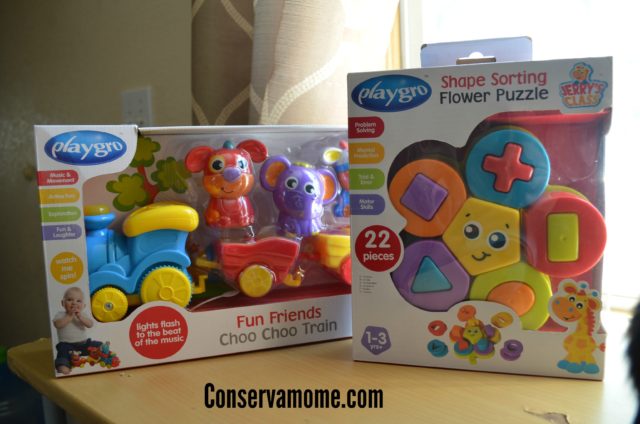 Playgro is an Australian company founded in 1992. Their focus is to create developmentally appropriate toys that engage children in creative, imaginative, and educational play. Because of play, children grow.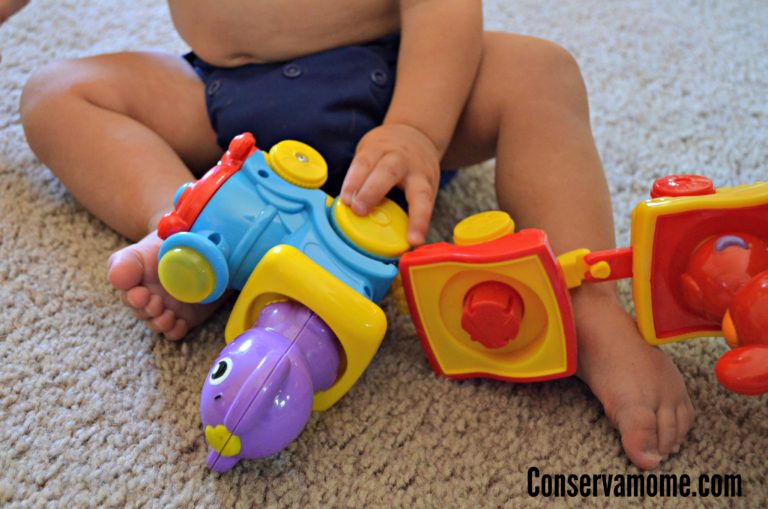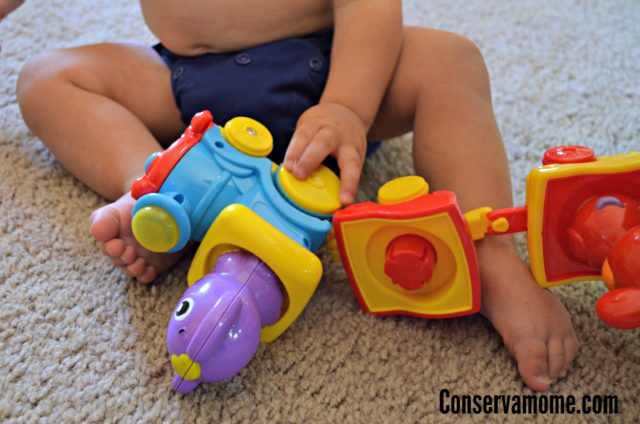 The Fun Friends Choo Choo train is recommended for ages 1-3 and includes the engine and two train cars. There are three creatures; cow, elephant, and dog.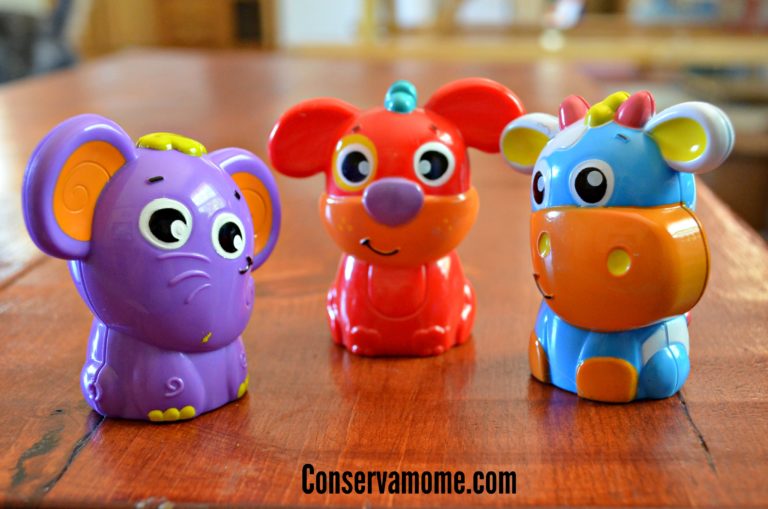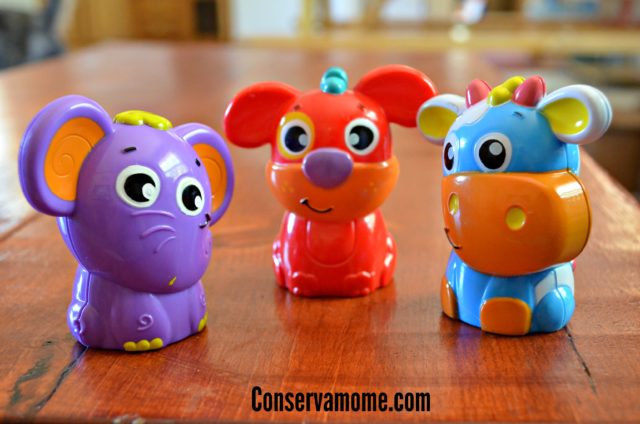 Each creature, when fitted into the engineer seat, makes its own sound and the train plays a song while it chugs around the living room floor. The songs aren't annoying (at least for the first 15 times they play) and my toddler loves jamming to the tunes while he chases the train.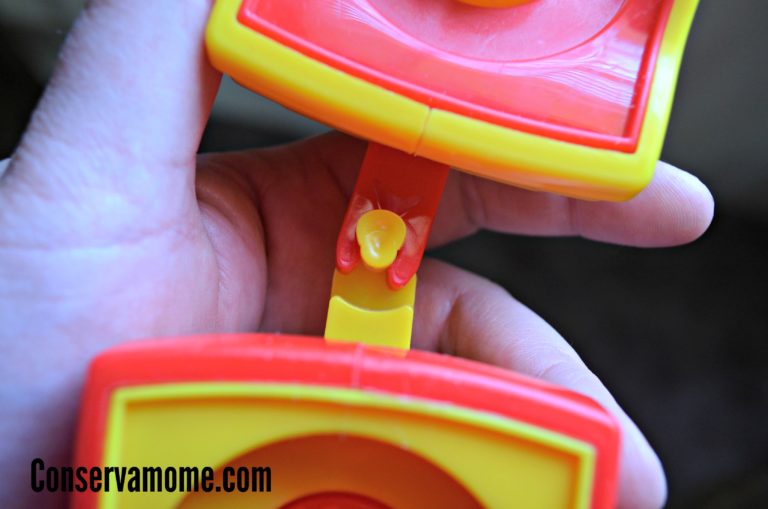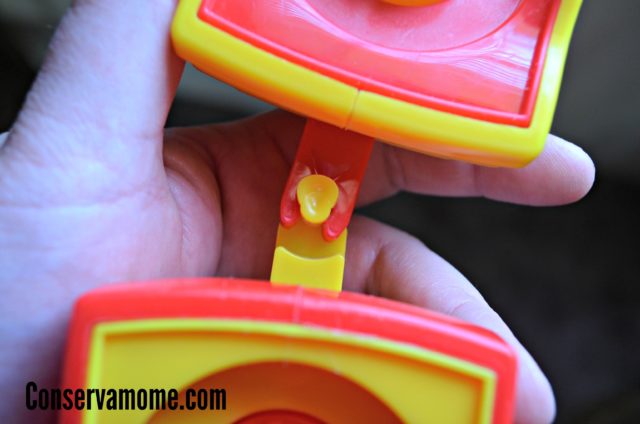 I do want to tell you that the train cars were really hard for me to piece together and while it felt like a bad thing at the time I quickly realized that it's actually a good thing because there is no way those little train cars are going to separate on their own volition.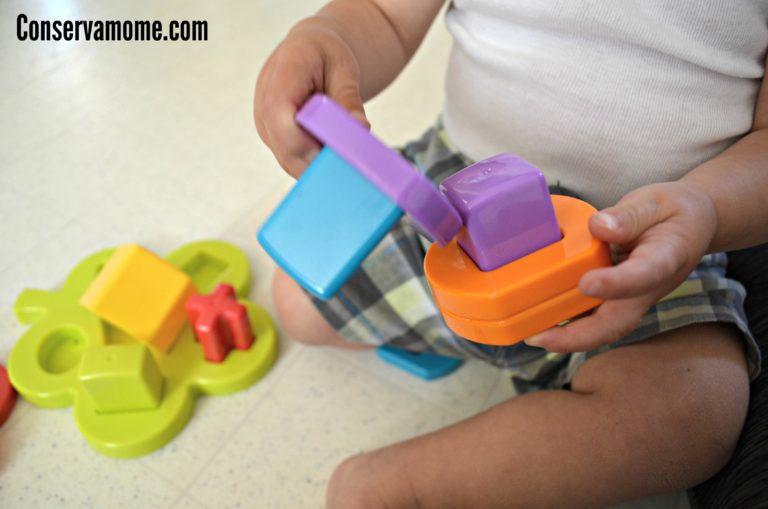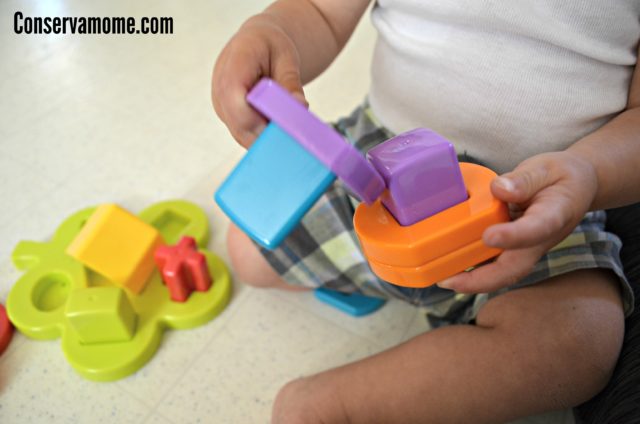 The Shape Sorting Flower Puzzle is a 22 piece set and also recommended for children 1-3. My little one is 15 months old and LOVES this shape sorter even though he has no idea what he is doing. I think he likes that there are a lot of pieces and lots of colors. But even though he is clueless now I love that he is interested in the toy and I'm excited to watch him learn how to sort the shapes. As Mama I love that this toy gives opportunities to talk with my child about shapes, colors, and numbers, and sorting the pieces helps him to develop fine motor skills.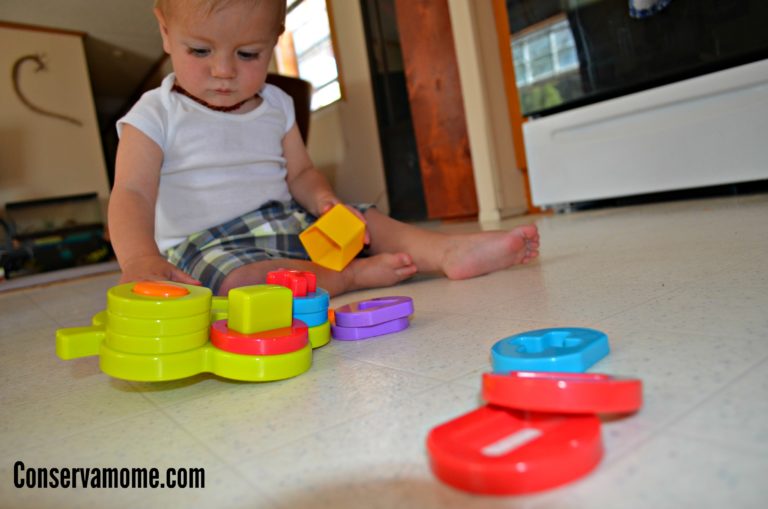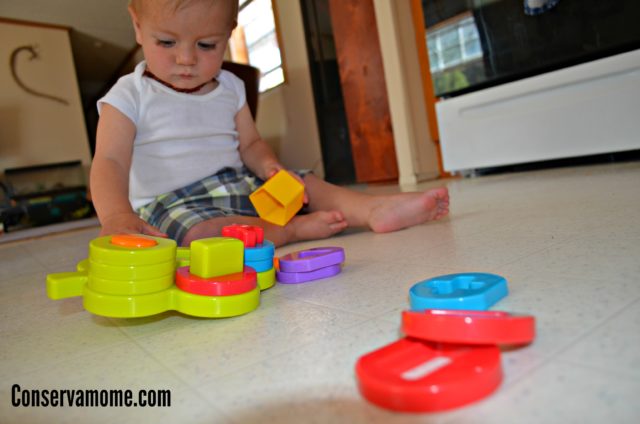 These toys are well-designed additions to our toy collection and have quickly moved onto the elite list of most played with toys.  Even our five year old neighbor loves to come over and play with these Playgro toys – the train is her favorite. I even like playing with the shape sorter, so really these toys are for all ages. Paygro toys would a great choice for a birthday gift or a back to school surprise.
Visit PlayGro's website to see their huge selection of quality toys and to find a retailer near you.
Don't forget to get social with Playgro on Facebook, Twitter & Instagram!