Disclosure: Although I was provided these Bialetti items free of charge to facilitate my review. All opinions are 100% mine.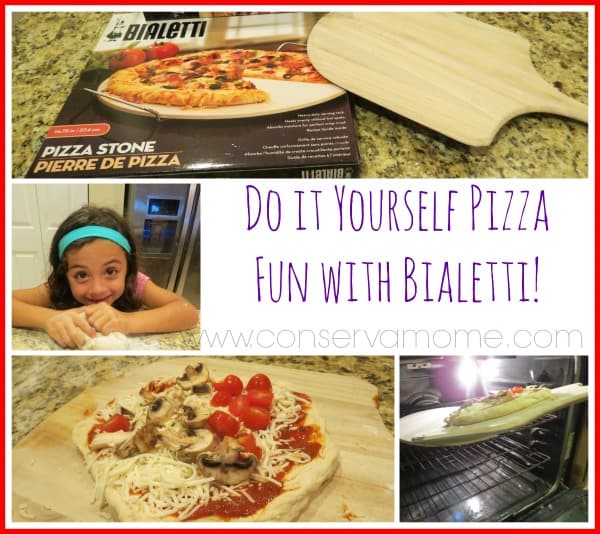 After watching this Fun video
of Fabio Viviani making a delicious and easy pizza using some fantastic Bialetti Pizza Making gear, Princess Gigi and I decided to give it a try! Since we love Pizza and Princess Gigi Loves to Cook we knew this was the perfect project for a fun time!
First off you begin with these fantastic Bialetti items!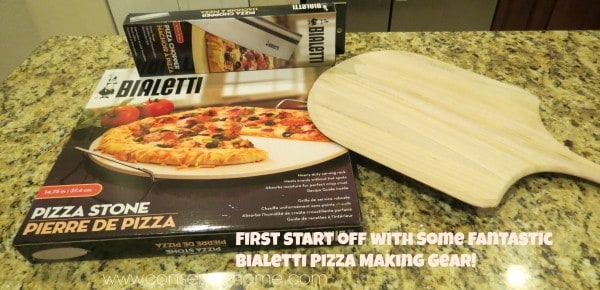 Then you get going with a 5 Minute Pizza dough (Which takes just that…5 minutes and tastes amazing!) But first make sure and preheat the oven to 450 degrees.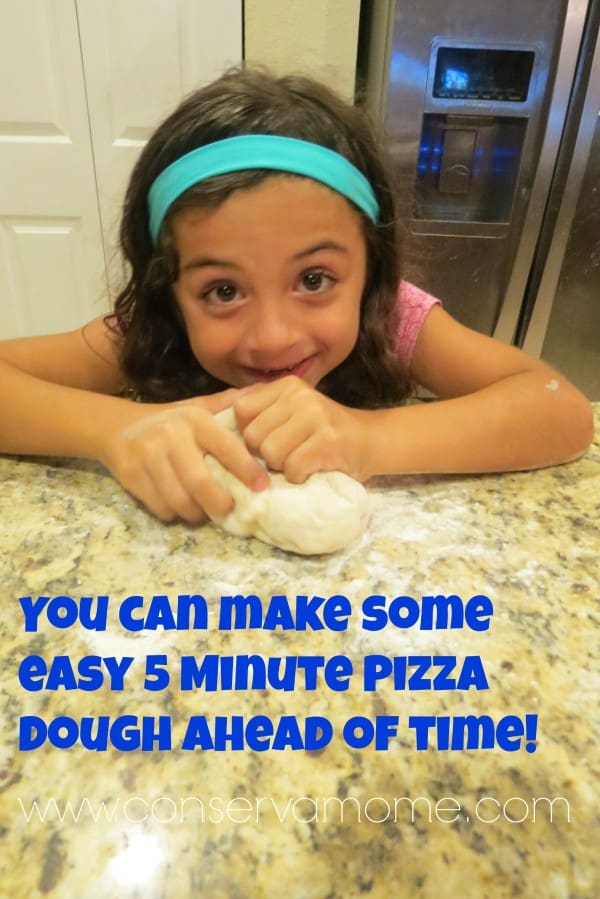 5 Minute Pizza dough
Ingredients:
1 package active dry yeast ,2 1/2 cups bread flour, 2 tablespoons olive oil, 1 Teaspoon of salt & 1 Teaspoon of White Sugar and 1 Cup of Warm Water

In a medium bowl, dissolve yeast and sugar in warm water. Let stand until creamy, about 10 minutes.
Stir in flour, salt and oil. Beat until smooth. Let rest for 5 minutes.
Turn dough out onto a lightly floured surface and pat or roll into a round.

Transfer to Pizza Peel(make sure and season it with a bit of semolina 🙂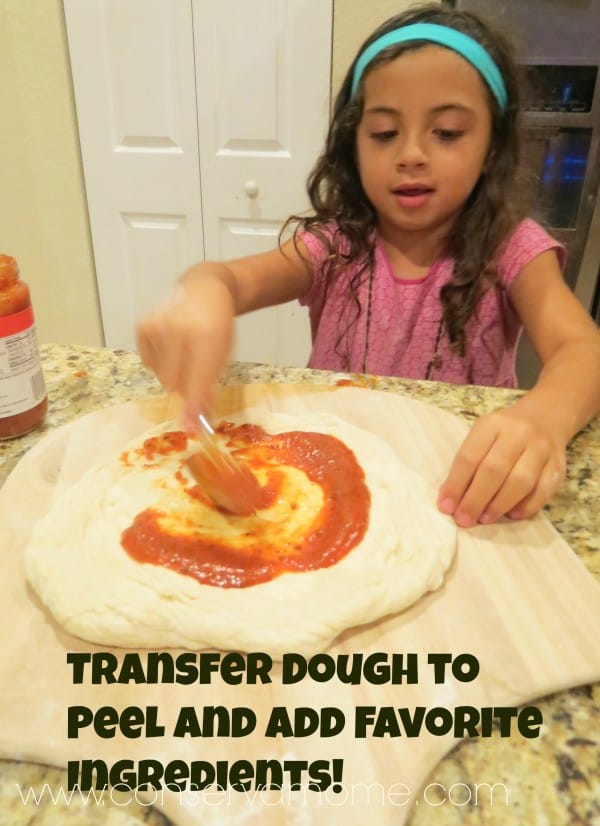 Follow with your favorite ingredients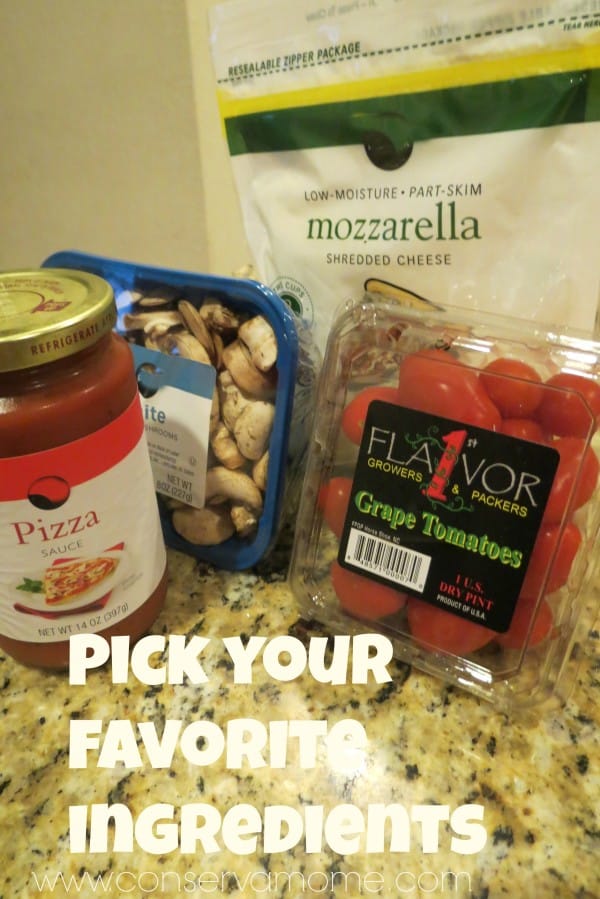 and just have fun!!!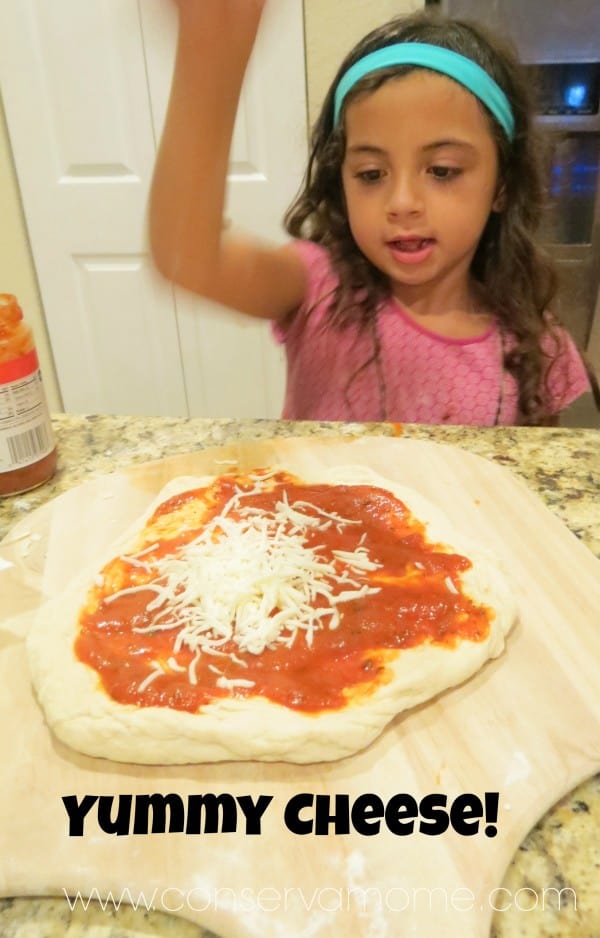 The sky is the limit. Now remember they may not look as perfect as what you are use to but they will taste amazing!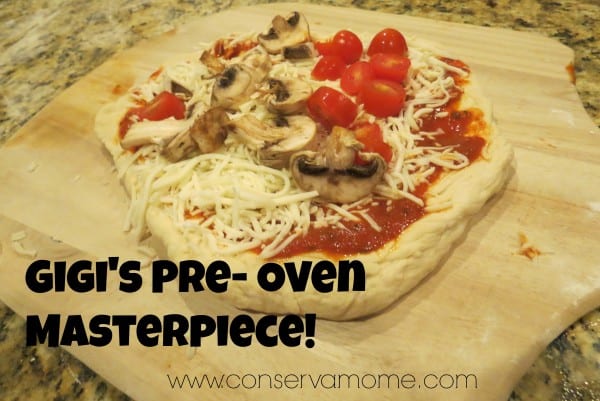 Make sure and heat the stone for 20+ minutes before transferring.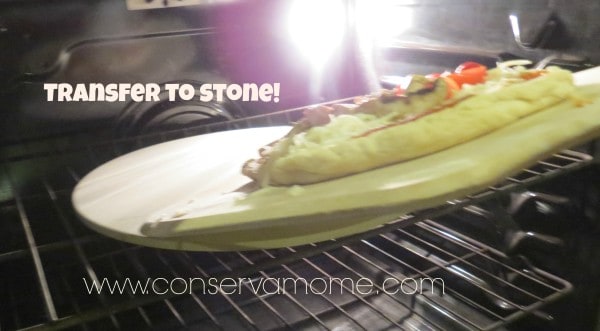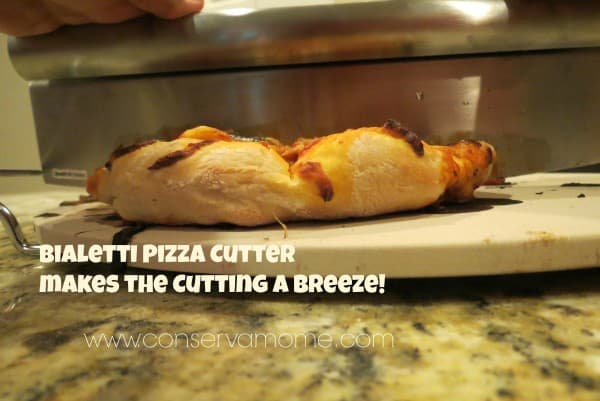 and then it's time to mangiare! Buon appetito!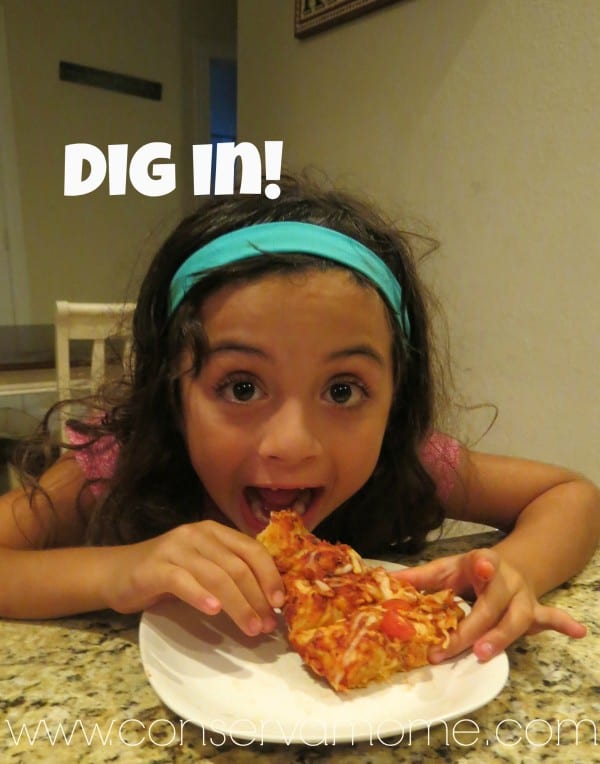 All these fantastic tools make home made pizza something so easy and fun to make. So if you're ready to try this fun and delicious treat at home head over to the Bialetti page and get your hands on these fantastic pizza making tools!
Feeling adventurous or have guests coming over? Fire up the BBQ Grill and use their Pizza tiles to make delicious BBQ cooked pizza!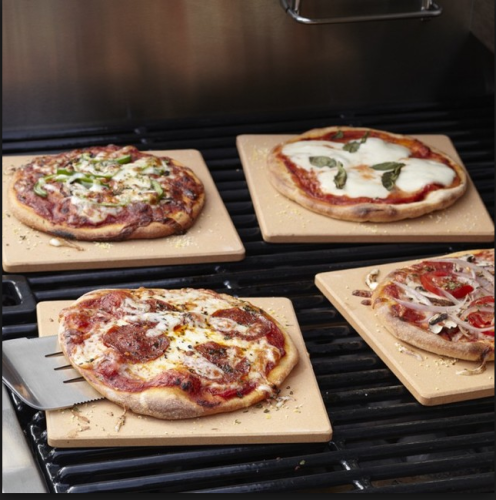 To find out more about this and other great Bialetti products (Which have become a big favorite in our homes) head over to  Bialetti online or check out some other great Youtube videos from Fabio on the art of Italian cooking!