Disclosure: Although I attended a free screening of this movie, all opinions are 100% mine.
Having 4 kids can make it hard for me to go to the movies. So when I go to the movies it better be good. So when I had the opportunity to go to an early screening of  Marvel's Guardians of the Galaxy I was excited because, well who doesn't love a good Marvel Movie EVEN this mom of 4. Surely enough not only was it fantastic I am in love!
The story centers around Peter Quill aka Star-Lord (Played by Chris Pratt) an "Earthling" who after stealing a mysterious orb ,becomes the main target of a manhunt led by the villain known as Ronan the Accuser (Played by Lee Pace).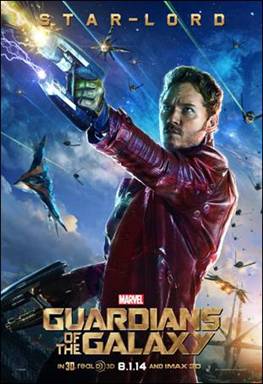 In a series of unfortunate yet fortunate events he joins together with Rocket(A talking racoon played by Bradley Cooper,Groot (played by Vin Diesel)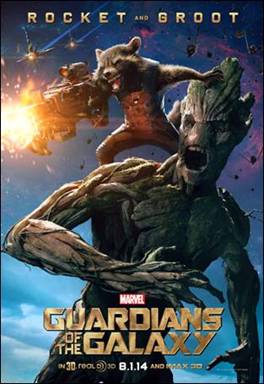 Drax(Played by Dave Bautista)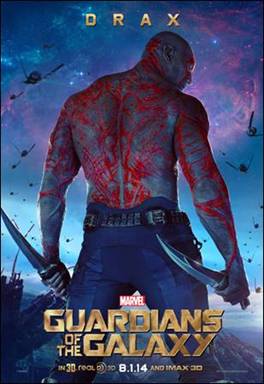 and Gamora (played by the gorgeous Zoe Saldana).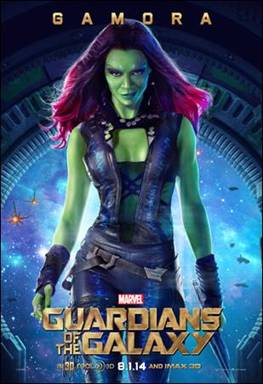 Starting off as enemies this group of colorful characters become the last hope for the Galaxy thanks to their skills, whits , humor and fun 80's references that  somehow end up saving the day.
This movie is truly one of the best action adventure movies I have seen in a long time. I highly recommend  you see it in theaters because of all the special effects and just plain awesomeness that is best enjoyed on the big screen.
Chris Pratt is truly perfect for this role. His on spot humor, expressions and look(hint he sure is eye candy) will make you love his character. Bradly Cooper's voice over of Rocket the Racoon will have you doubling over in your seat with laughter and of course Vin Diesel's character Groot will touch your heart.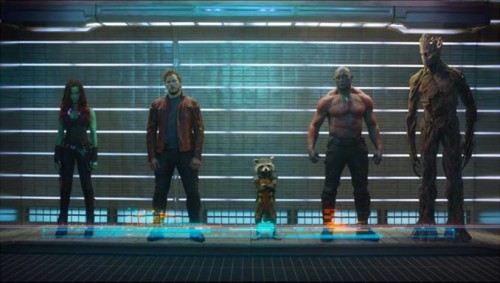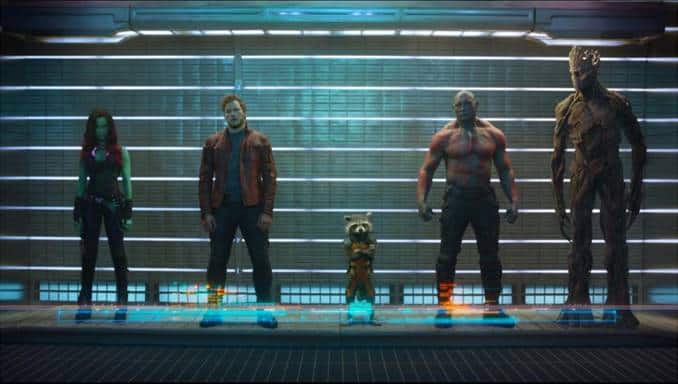 Not only is the storyline extremely complete filled with characters that you will love,  with lines that will have you laughing for days to come. This is the kind of movie that you carry with you after you leave the movie theater. It makes you want more as well as to see it again to relive some of the memorable scenes.
Because it's rated PG-13 I don't recommend bringing kids younger than that because of strong language and violence. However as a parent it's up to your discretion…you know your kids. You won't find any sexual humor or nudity so in that regards your good.
You can check out an extended look of this movie below.

In the end I highly recommend it. Yes it's worthy of getting a babysitter. This isn't a man flick or a chick flick it's a fun, entertaining movie that you will love. So on Friday August 1st make sure and head to your nearest theater to check out this fun movie. I know you will than me and if possible try to see it in 3D, It's well worth it! Don't forget to :
Like GUARDIANS OF THE GALAXY onFacebook: www.facebook.com/guardiansofthegalaxy
 Follow GUARDIANS OF THE GALAXY onTwitter: https://twitter.com/Guardians
As a little extra check out this Lego Inspired Guardian's of the Galaxy video