Disclosure: I received the Little Tikes 4-in- 1 Trike free of charge  to facilitate my review. All opinions are my own.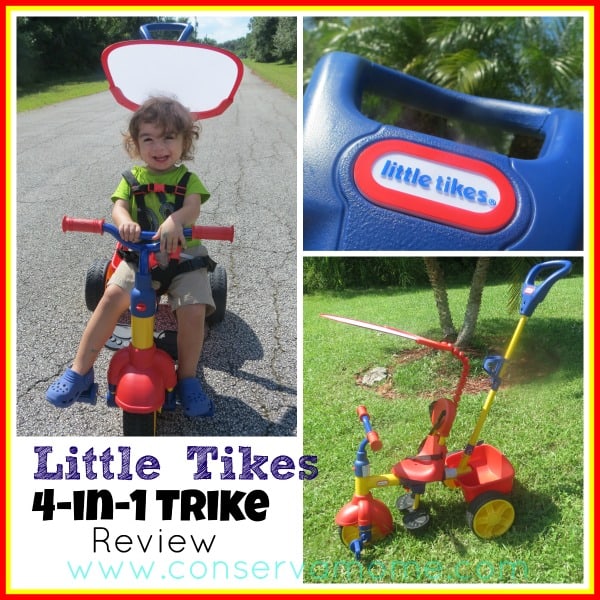 My little 23 month old is as independent as they come.  He always wants to be up to par with what his siblings are doing. Whether it's running along side of them or riding he is never far behind. Thankfully he can now learn how to ride easily with the fantastic Little Tikes 4 in 1 Trike.  This trike is a fantastic addition to any home with kids 3 years and under. Because of it's style your little one can begin using it at 9 months old! Little Tikes 4-in-1 Trike grows with your child! 4 Stages to grow with child:
 Seat adjusts to 4 positions to fit almost any size child. Adjustable, detachable push handle. 5-point seat belt harness and protective safety bar. So your little one will grow with this fantastic trike.
Four stages to grow with your infant:
• Stage 1-Guided (9+ months)  Parents to push and control-When the Red waist bar is installed the child will be unable to turn the wheel.
• Stage 2-Learning (12+ months) Toddlers can learn how to pedal, child is unable to turn the wheel
• Stage 3-Developing (18+ months) Remove the waist bar, child can now steer while  parent still has control with the push bar
• Stage 4-Independent (36+ months) Remove the push bar to let kids go on their own with parent supervision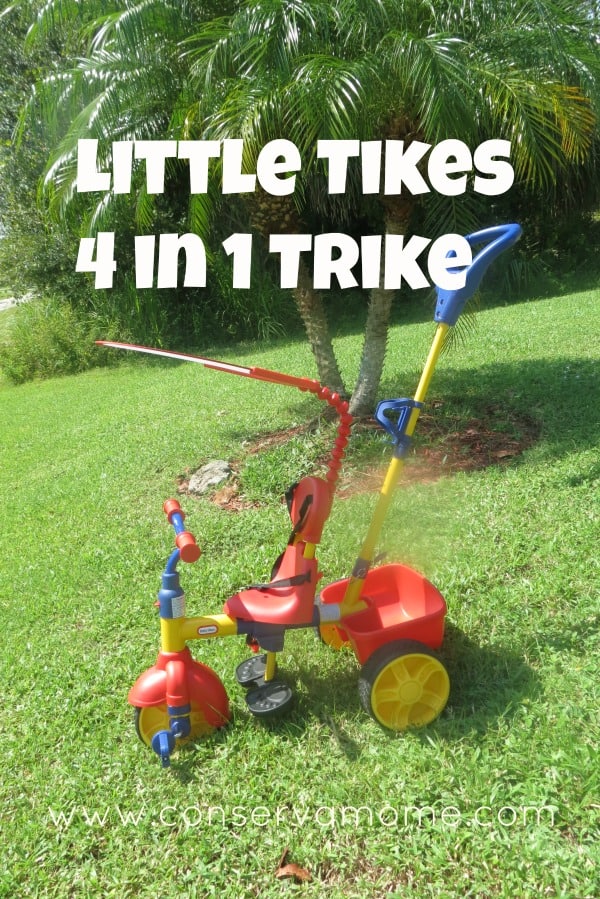 Putting it together wasn't as hard as I thought it would be. I stink at instructions and I'm not very good with tools, but this process was easily done while 4.0 took a nap with time to spare.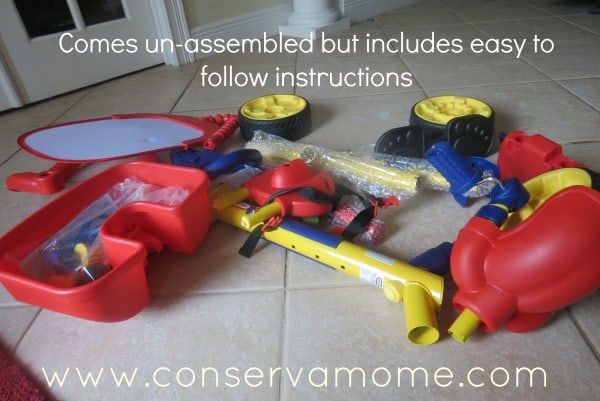 There are only two tools you need which made the process even easier.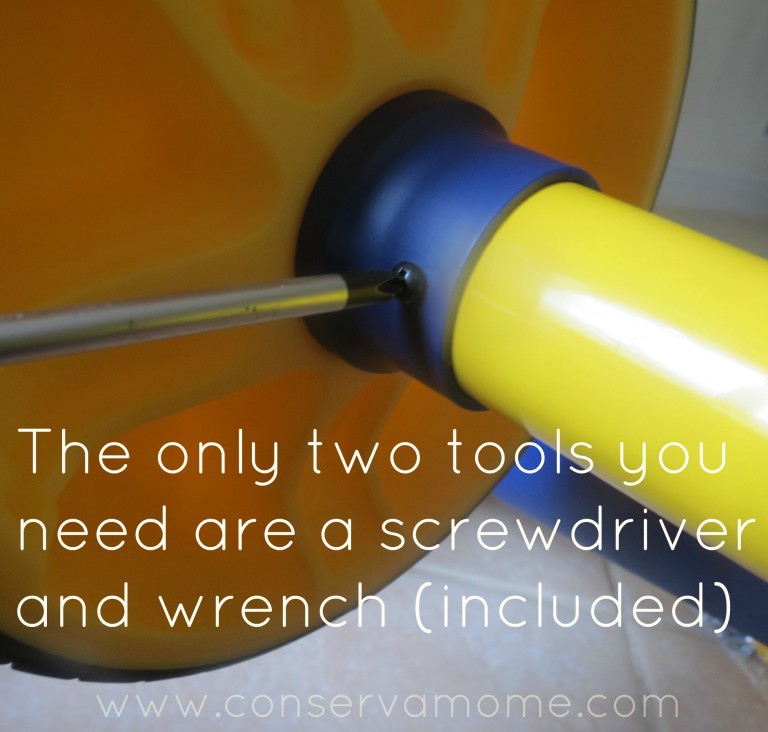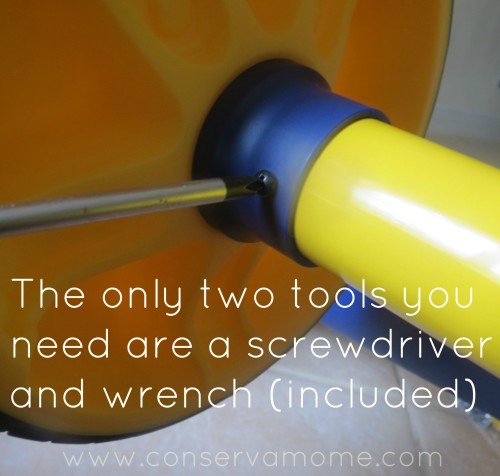 Now for the neat features that make it stand out . Can be used with little ones up to  50lbs and built tough out of  Durable metal/plastic construction.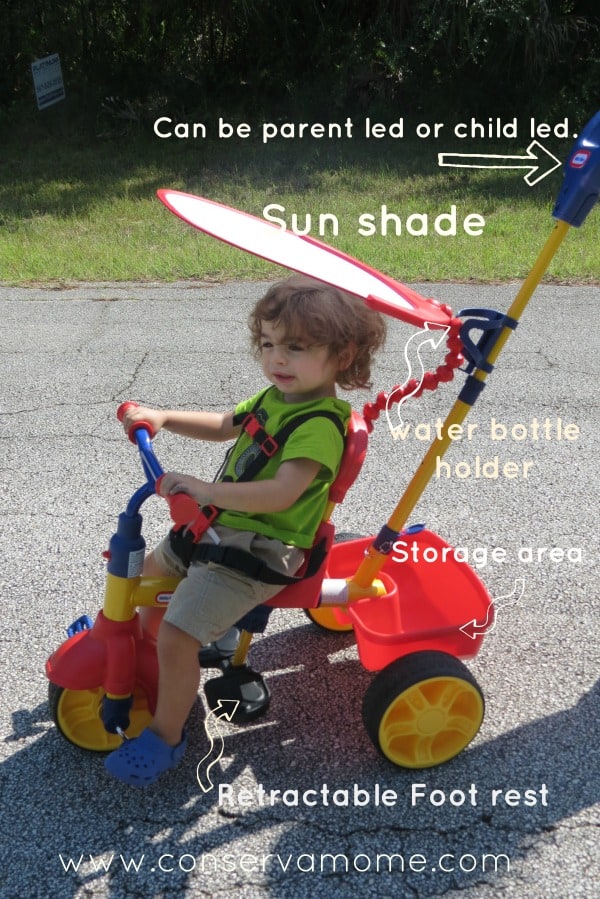 Since this is a multi stage trike you can adjust it to fit your child's needs.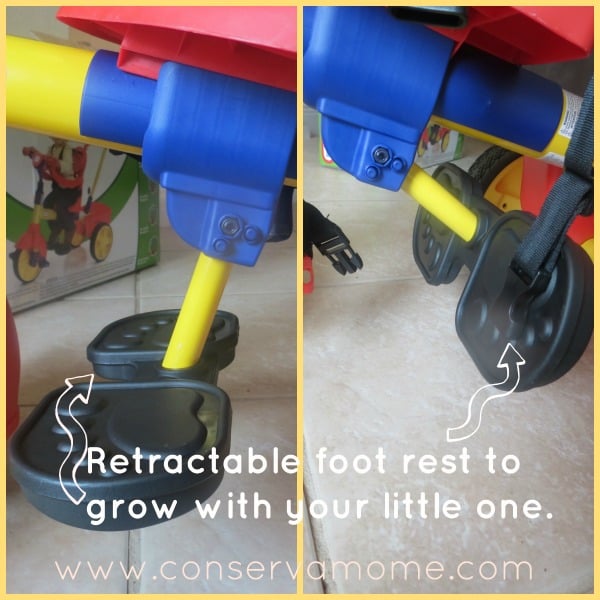 All about safety!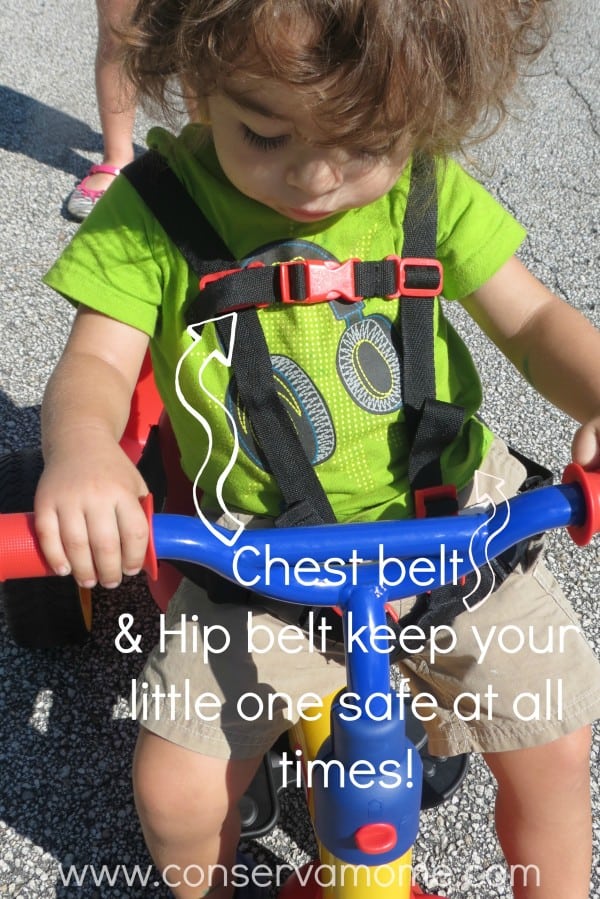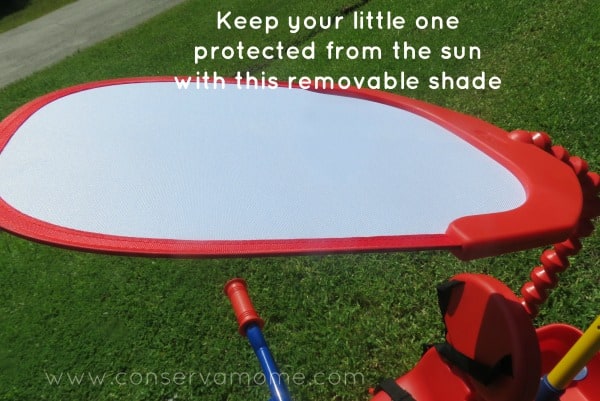 No detail gets left behind! Even parents can enjoy the walk along with a push handle lets parent control direction with 1 hand. So easy to direct and use!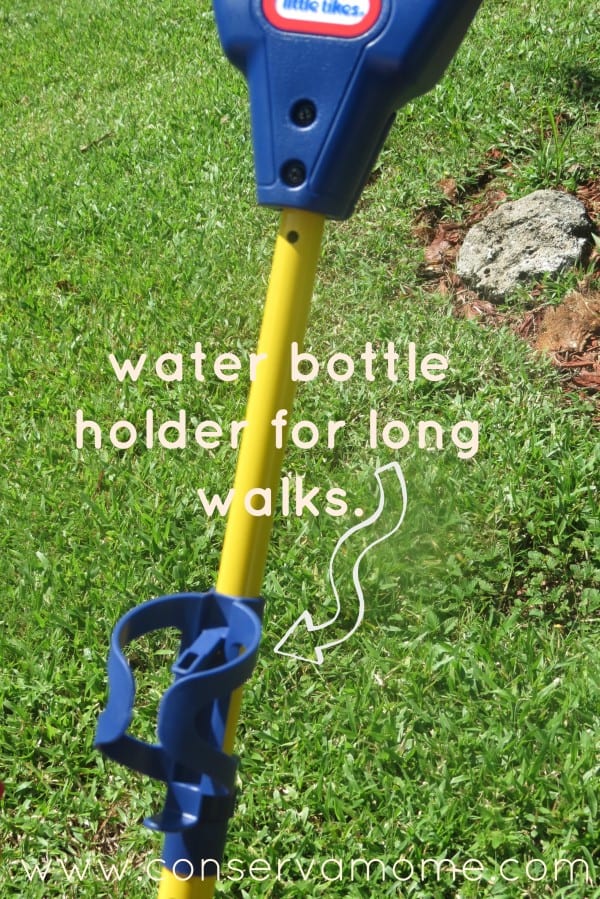 This 4-in-1 Trike has been designed to grow with kids and give them the Independence to learn and explore. This has become one of 4.0's favorite outdoor toys and enjoy going for walks with his siblings and myself. He feels like he's keeping up, yet with this product he is able to do it at his own pace. At around $99 this is one toy you will get more than your money's worth. Teach your little ones to love the outdoors and embrace the special milestones that each step brings. With a huge assortment of colors this is the perfect gift for any little tike!