There are millions of LEGO builders across the globe who enjoy zoning out every so often to assemble colorful LEGO bricks into models that make for beautiful displays. But LEGO sets are more than just unique creations that you can proudly showcase at home. Thanks to the LEGO Mindstorms NXT EV3, you can now get your hands on programmable robots that offer limitless creativity.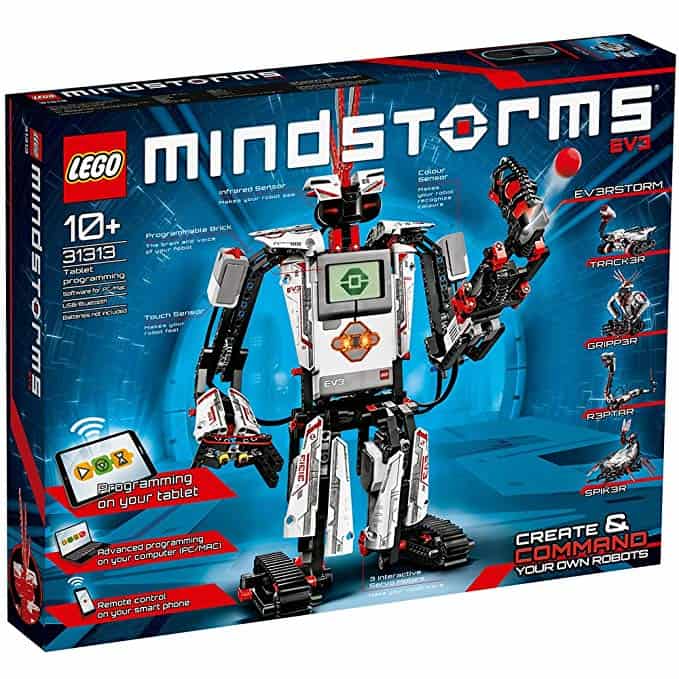 LEGO Mindstorms NXT EV3
Today I wanted to talk about this impressive robot , and the different structures you can build using the 601 pieces that come with the set:
Mindstorms is a robotics construction product line that LEGO introduced as a sub theme of its Technic series. Sets released under this theme are known for using a combination of TECHNIC building elements and LEGO System pieces. The robotics sets can take inputs, interpret data, and are capable of acting on data received from output devices.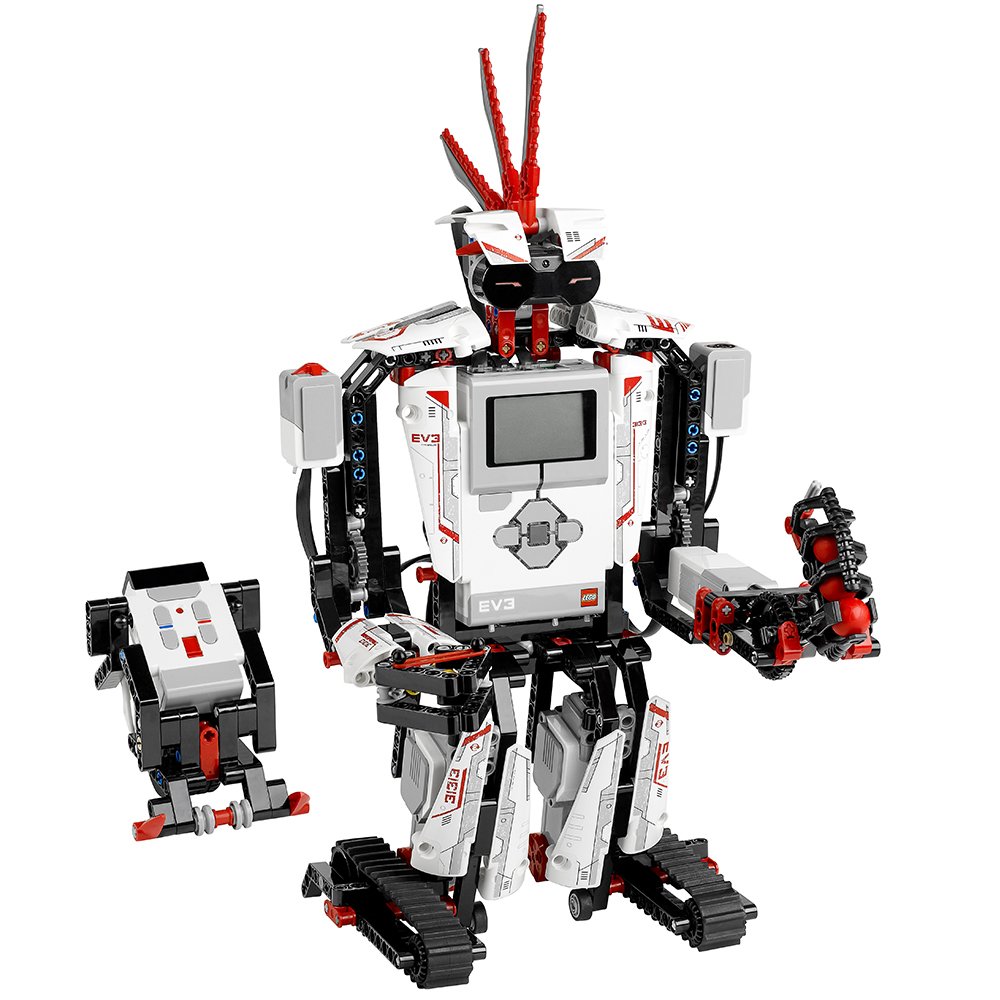 The Mindstorms EV3 has an "Intelligent Brick" that serves as the heart of the device. This programmable brick helps direct the robot's movements, and allows you to program advanced routines for your chosen Mindstorms set. The EV3 brick uses an ARM 9 300 MHz processor with 64 MB of RAM, and 16MB of internal memory that can be expanded up to 32GB using the micro-SD card slot included in the kit. It is compatible with mobile devices, and supports USB connection with a PC, as well as Wifi for sending sound files. In addition, it has a Bluetooth connection that makes it a breeze to program the model using your electronic device.
Compared with the Mindstorms NXT 2.0, this robotics kit has more memory, and offers more opportunity for holding larger files because of its MicroSD card slot. Programming the robot can be done using the iOS app and the Mindstorms Android app, which feature building instructions for the five main robots, and give you access to building missions and a host of videos that will make the programming experience simpler. If you want to create unique robot behaviors, then we suggest exploring the programming canvas of the EV3 Programmer App that allows you to move beyond the standard building instructions to create further programs for your robot.
The sensors also got an upgrade, including improved color recognition, and enhanced detection of objects. The touch sensor of the Mindstorms EV3 makes it possible for your robot to react when an object or person comes too close, and enables the model to respond to touch. Given these improvements, you can expect a faster process of transferring new values to the intelligent brick. With the completed model having the ability to react to the surroundings, you will have more freedom to program complex actions, and to learn programming at a deeper level.
For a robotics kit that offer detailed functionalities, and a host of other impressive features, you'd think the EV3 will be a pain to build. Luckily, it's not. As long as you dedicate at least an hour to assemble the pieces, you will be able to create your very own programmable robot. To make the building experience even simpler and more enjoyable, you can start by organizing the pieces into color-matched groups.
Final thoughts
Having spent hours programming different routines on the Mindstorms EV3, I can say that it is more of a learning tool than a standard toy set. The kit is an exciting improvement to what is already in the market, because it encourages you to share your own programs with the Mindstorms community and to experiment with the useful features of the EV3. Overall, the EV3 is a must have for any youngster interested in learning more about the basics of engineering and programming andI highly recommend it.