I was given this Lassig Glam Rosie Diaper Bag free of charge in exchange for my honest review. All opinions are entirely my own.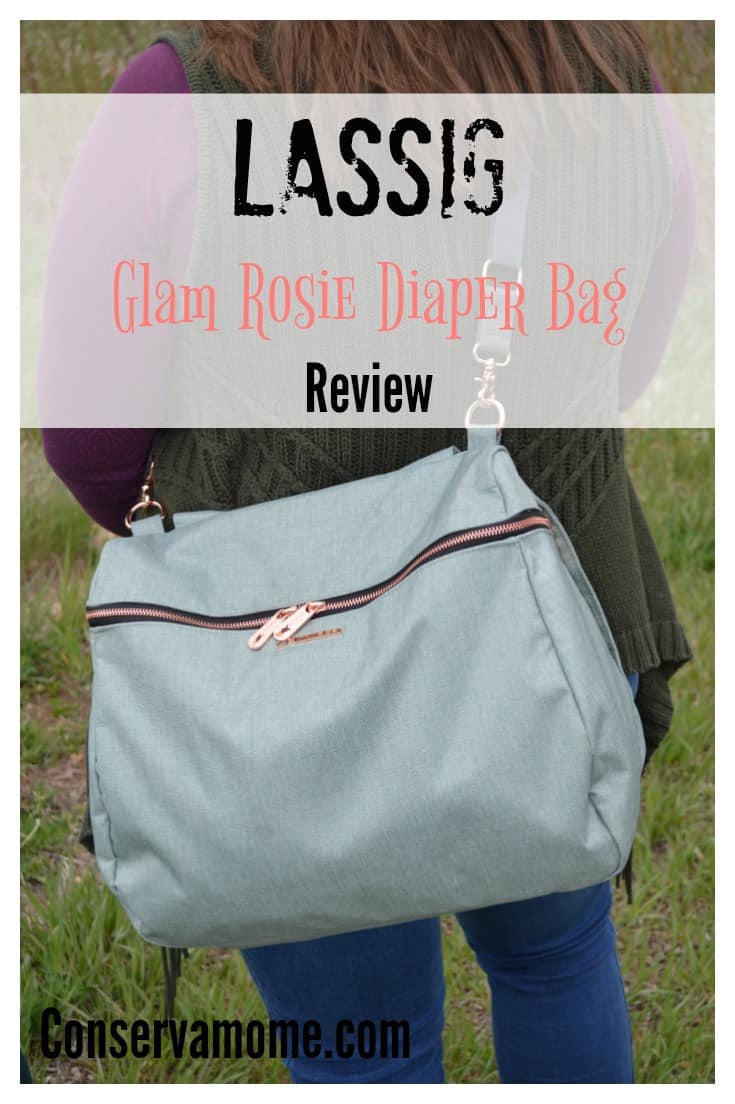 0
Have you ever noticed how diaper bags have traditionally been ugly? I remember a cheapie plastic version of a diaper bag that my mom had when my brothers were tiny that had some ghoulish cartoon character on it. Yuck, yuck, yuck. I'm so thankful that there is a shift beginning in the way diaper bags are designed. Instead of catering to the baby's interests and style choices (ha!) diaper bags are starting to look like something a woman would actually want to carry.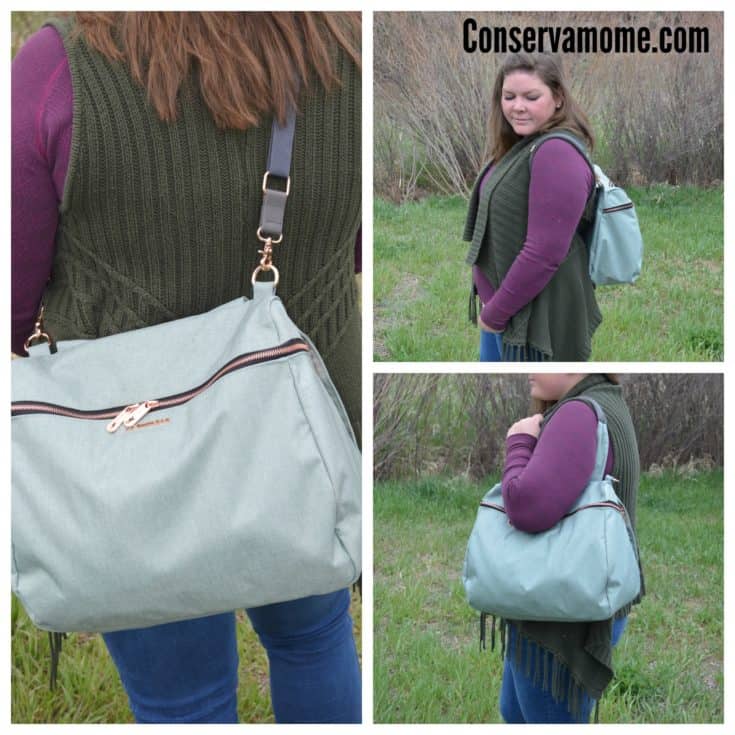 This bag by Lassig is called the Glam Rosie Diaper Bag because it has cute rose gold zippers and hardware. Rose gold is my favorite. This bag is designed to be carried in four different ways: As a shoulder bag, messenger bag, backpack, or on your stroller using the included attachments.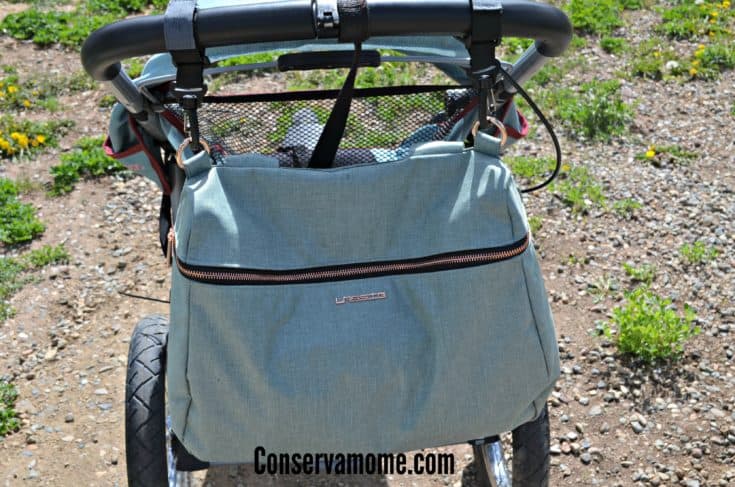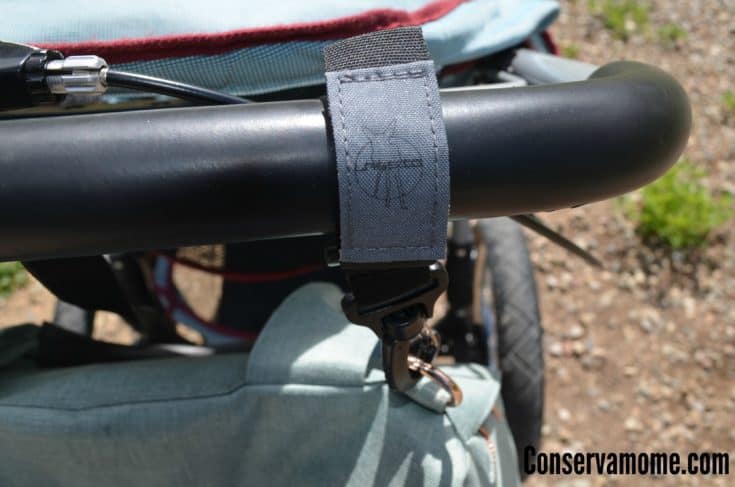 The adjustable strap clips onto hardware on the top corners and bottom middle of the bag to be carried as a backpack or a messenger bag as desired. The stroller attachments are very handy and if I used our stroller more often I would probably just leave them on the stroller handle all the time for convenience. All of the seams are very strong and I feel confident in their ability to hold the weight of the bag. The messenger bag strap is my favorite way to carry this bag because I can wear it cross-body so it's hands-free yet easily accessible.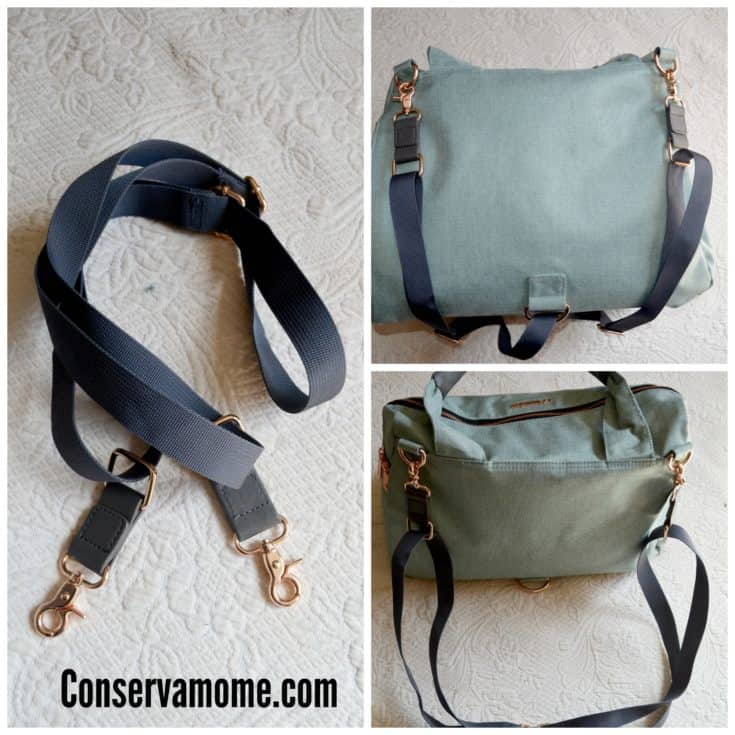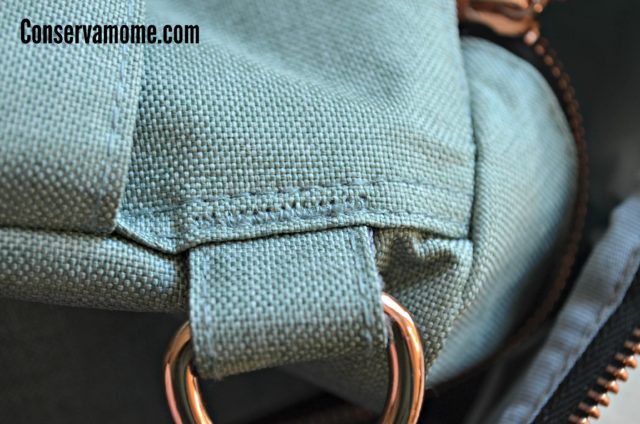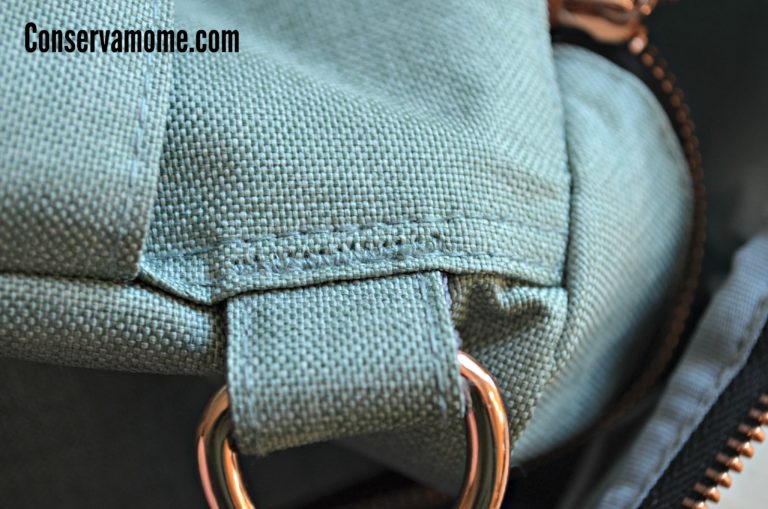 There are six pockets inside the bag. Two of those pockets are cup holder type pouches (the website calls them baby food jar compartments) and are secured to the bag with snaps so that the panel can be easily removed for cleaning. One thing about this bag that was hard to get used to is that there is no outside pocket. I like a pocket for my phone to be easy to get to but I do love the sleek look of a bag with no outside pockets. Can't have my cake and eat it too I guess.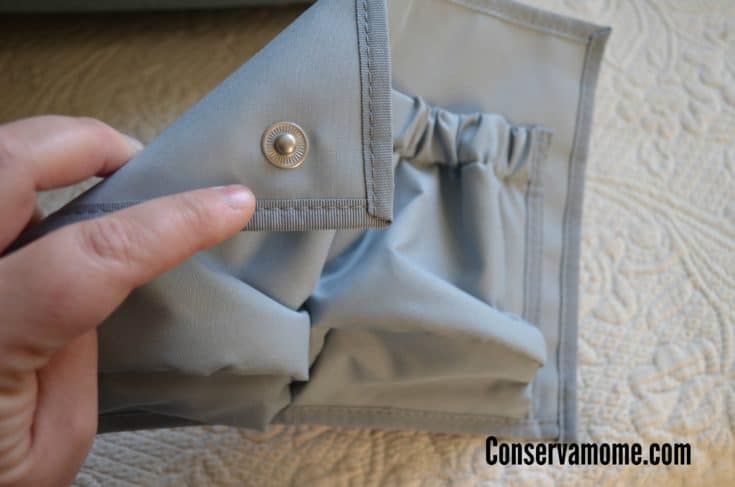 Speaking of cleaning; within the first few days of carrying this bag my little one managed to get peanut butter smack-dab in the middle of the bag. The polyester outer of this bag is made of recycled materials so I was anxious to see how easy it would be to clean. I used a toothbrush and tiny dab of dish soap with water to scrub the greasy spot then I wiped it with a wet cloth and let it air dry. The grease from the peanut butter came out perfectly. It was very easy to clean.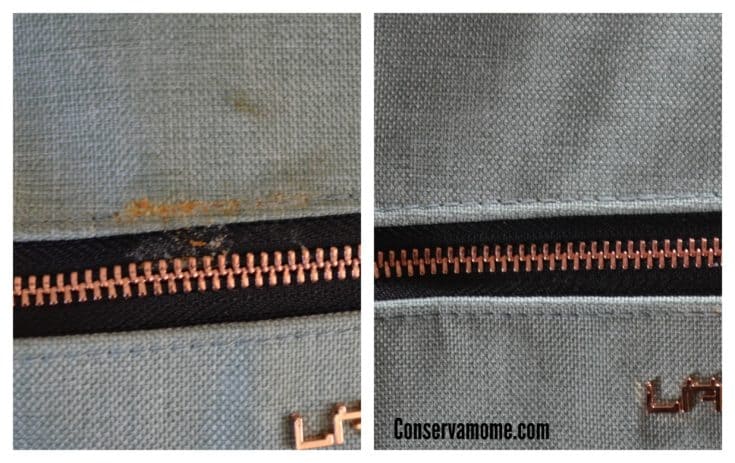 Along with the strap for converting the carrying style and the stroller straps this bag also comes with a changing pad, a small zippered pouch and an insulated bottle sleeve. The changing pad is a generous size and my (albeit small) one year old still fits on the pad just fine. The zippered pouch is what I use to wrangle all my Mama necessities like tissues, lip balm and hair-ties. My guy doesn't take a bottle but I do use the bottle sleeve to keep all his eating paraphernalia together like a jar of goldfish, a bib, and a baby spoon.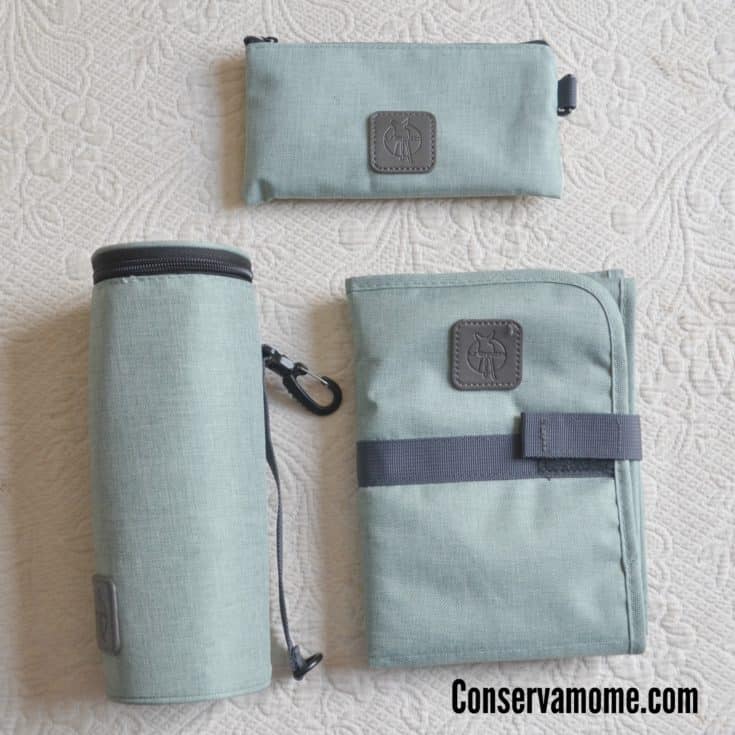 I am light packer. This next picture shows what I typically take with me when I leave the house. For reference I'm packing for an exclusively cloth diapered one year old boy. Cloth wipes included. I generally take 3-5 diapers with me wherever I go.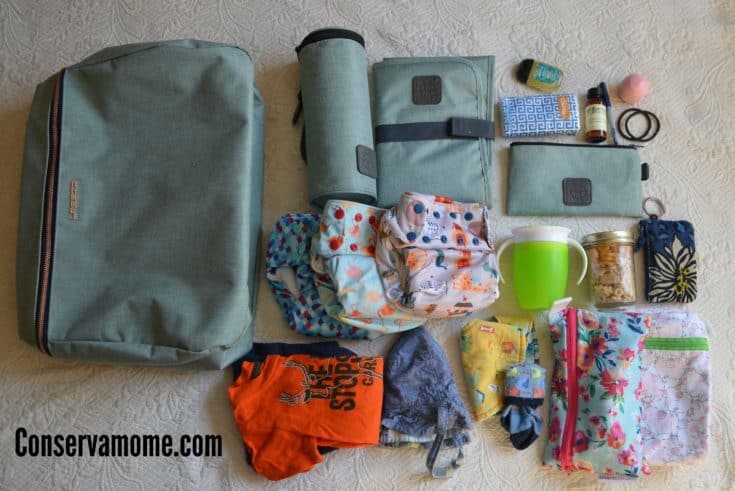 As you can see from the next picture there is TONS of room left for other things. In fact, right after this picture I crammed in lunch for both of us, my water bottle, a baby jacket, two library books, and 12 packages of sunflower seeds and there was still room. I should have taken a picture but we were running out the door. Sorry.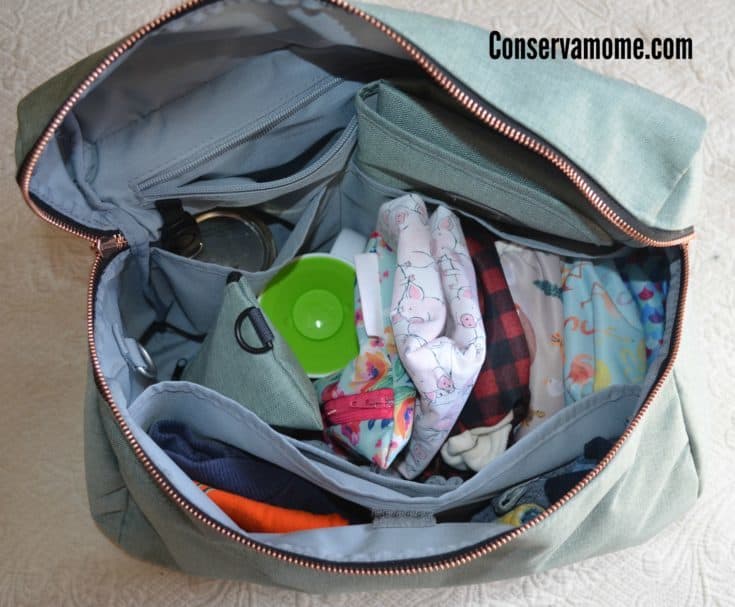 If you are interested at all in purchasing this bag I encourage you to visit the Lassig website and read about how they give back to their community and how their products are produced in environmentally responsible ways. There are 10 different global organizations that Lassig supports and I think that is awesome. I love that Lassig has made a bag that is beautiful, functional, and environmentally concious. Good job, Lassig!
Find out more about Lassig's environmental efforts and browse their complete line of products here.