Ready to Keep Up with Your Toddler's Nutrition? I've teamed up with Similac to introduce you to their new Go & Grow Toddler products that will be a game changer when it comes to your toddler's nutrition. This post was developed in partnership with Similac. All opinions are my own.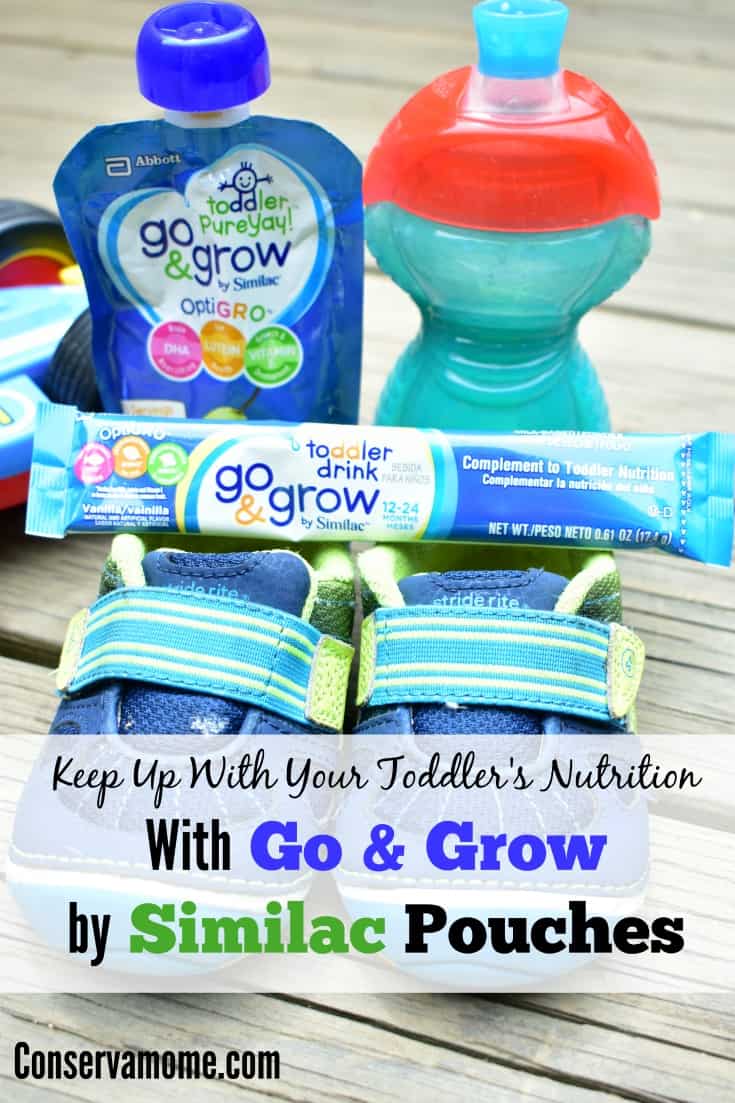 I always thought feeding a baby would be the hardest thing I would experience when it came to nutrition. To breastfeed, to formula feed,to start solids or not, these questions jumbled in my head for months and once the baby was here eventually it all fell into place. That being said, nothing prepared me for the challenge that a head strong toddler would bring. At least with a baby eating just happened. Sadly toddlers, they dance to the beat of their own drum. So getting the proper nutrition into their growing and active little bodies can be harder than any parent imagined. Because EVERYTHING is more important than sitting down to a nutrtious meal a parents stress level can be huge when it comes to feeding their toddler a well rounded diet. Thankfully Similiac is here to save the day with a delicious (I'm taking my Toddler's love of the product as word on this) collection of food pouches and Toddler drink to help round out your growing little one's Diet.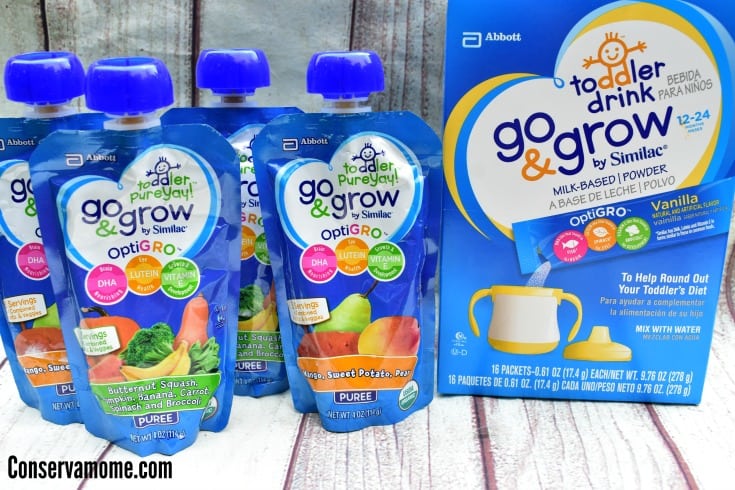 Go & Grow by Similac Pouches are the only toddler fruit and veggie puree pouches with OptiGRO, a brain- and eye-nourishing blend of DHA, Lutein, and Vitamin E in forms similar to common foods.
DHA- like that found in fish, for toddler's developing brain
Lutein- like that found in spinach, for eye health
Vitamin E- like that found in broccoli, for growth and development
Because toddlers transitioning to table food can be  unpredictable eaters. Go & Grow by Similac Pouches with OptiGRO are a convenient way to help them squeeze more fruits & veggies into their day! Proper nutrition is the foundation for a healthy life for toddlers, and ideally, every toddler would happily gobble up nutrient-rich foods like broccoli and sweet potatoes. But in reality, it can take a while for certain foods to appeal to kids. Abbott created new Go & Grow by Similac Pouches to help babies and toddlers squeeze more fruits and vegetables into their day. Each pouch has 3-4 servings of combined fruits and veggies or 1/3 the daily recommended servings for your toddler. Similac products are based on the latest science and innovation, and Go & Grow pouches are no different. Each pouch has OptiGRO, our blend of 32mg of DHA, lutein and vitamin E that supports brain, eye and overall growth and development.
Best of all Go & Grow by Similac Pouches are Certified USDA Organic, Non-GMO, contain no fillers, artificial flavors or colors and are gluten free.
So when your toddler has better things to do like spend some fun time with friends.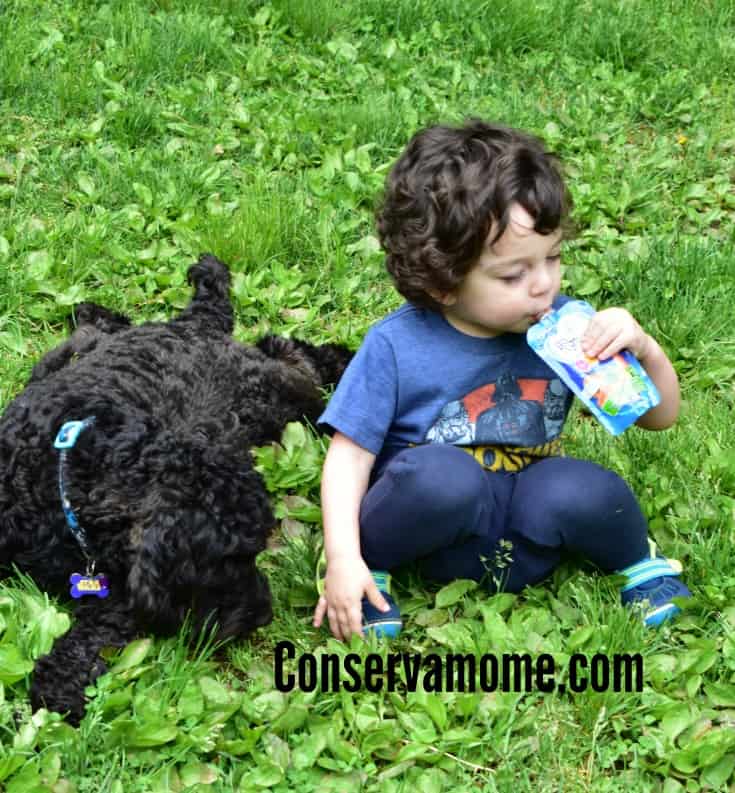 Or get to the important business that keeps toddlers going all the time…..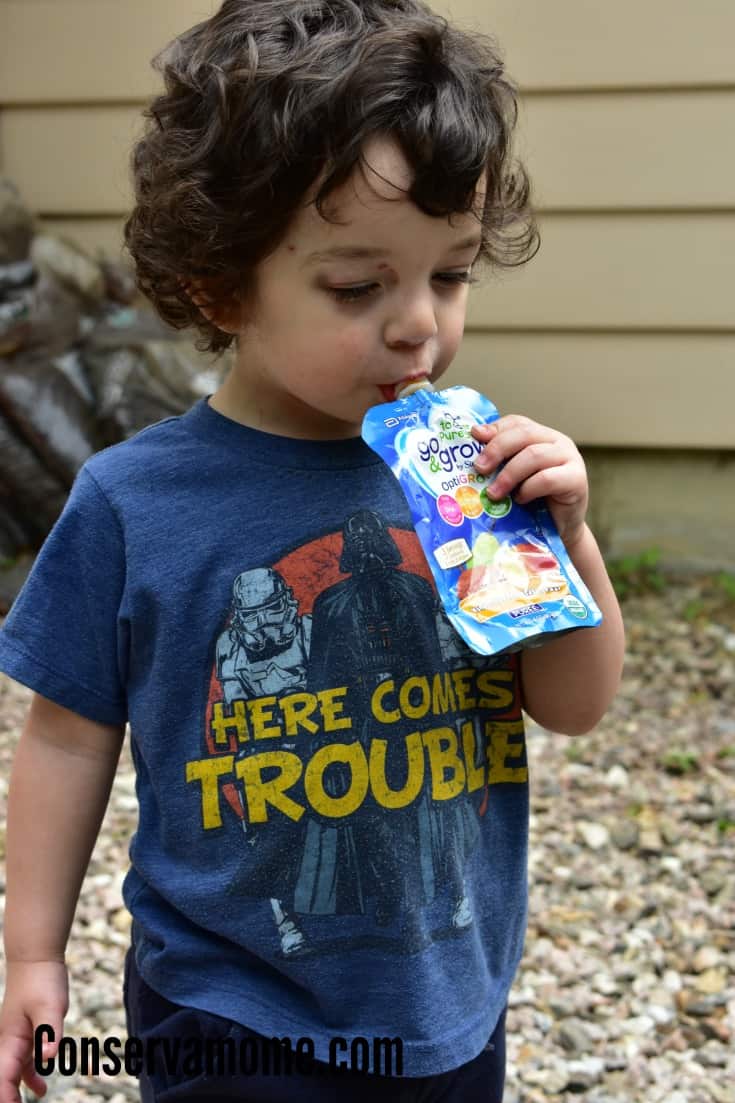 You know you'll be able to keep up with their nutrition needs when they're just to busy to care about anything else.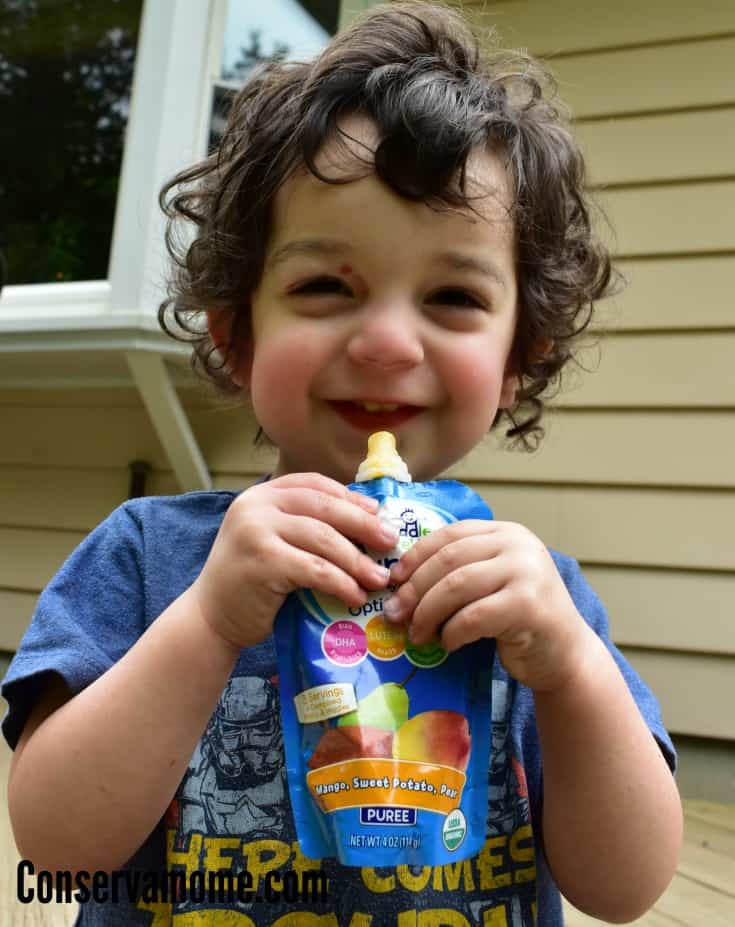 Go & Grow by Similac Pouches are not a replacement for healthy eating. However, they help give parents peace of mind knowing that your little one is getting what they need when they're on the go. Grab these delicious products for your toddler,easily at Walmart!  Thanks to their Site to Store you can order this product online and just pick up at your local Walmart free of charge, just like we did!  Find it in store and make sure to use a coupon for $0.50 back on any one Go & Grow by Similac Pouch.      

She speaks has a fantastic giveaway going on as well! Win a $50 Walmart Gift Card in the #Go&GrowatWalmart Giveaway  Head over here to Enter.
So grab a few pouches and see what adventure your toddler will take you on next!