Disclosures: Although I received this product fee of charge. All opinions are 100% mine.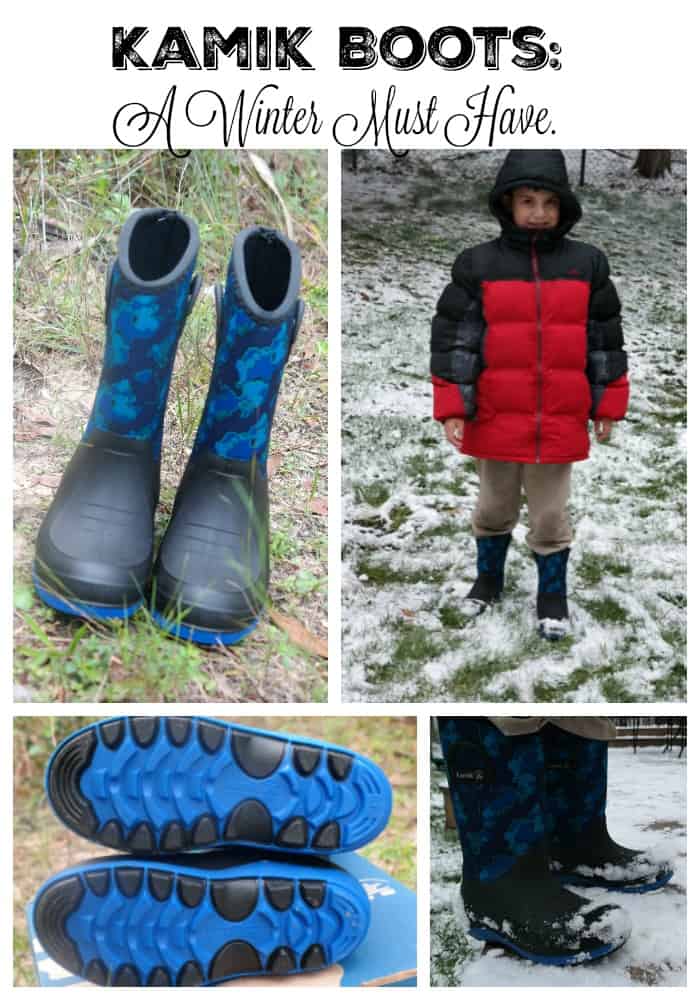 We've lived in Florida for a lot of years and Winter isn't really something we worried about. However, a few weeks ago we moved to New England and quickly learned the importance of proper winter gear. Because weather is unpredictable here you need to be ready for whatever is thrown your way. Most important you need to have your kids ready to tackle the weather thrown their way. So it's crucial to have a product that will protect them. That's why having Kamik Winter boots is a must!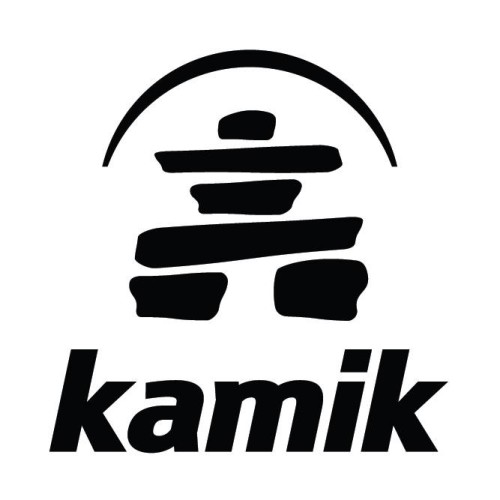 You know how kids are, they will play outside for hours and unless you stop them they won't come in. It's important to keep their extremities protected especially their feet. With Kamik Boots you will have the ability to protect them from extreme cold and water!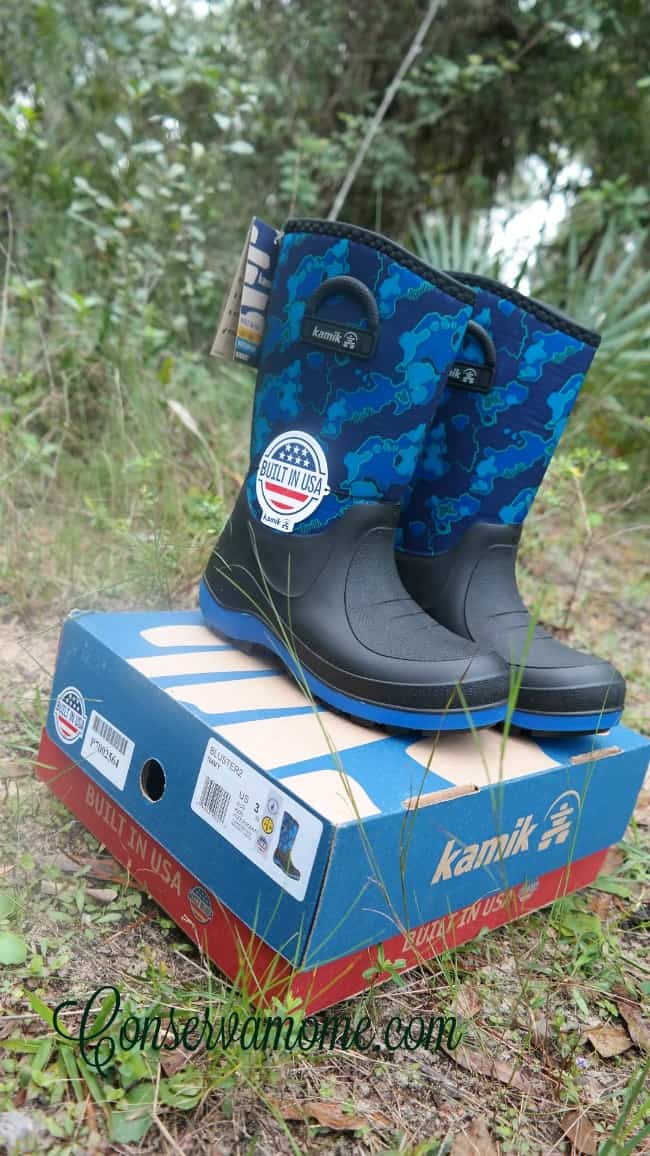 These quality boots are:
Patent # USA 8,361,369 – Canada 2,755,330
100% Waterproof
Comfort Rated -22ºF/-30ºC
Waterproof 7mm 4-Way Stretch Neoprene Upper
Weather Handles
Antibacterial Removable Footbed
Waterproof and Lightweight Injected RubberHe Shell
Self Cleaning 3-Season ZEUS RubberHe Outsole
Height: 11 in / Weight 2.08 lbs per pair
Best of all they will handle all types of weather. As for wear my son said they are really comfortable and loves wearing them even when the weather wasn't extreme.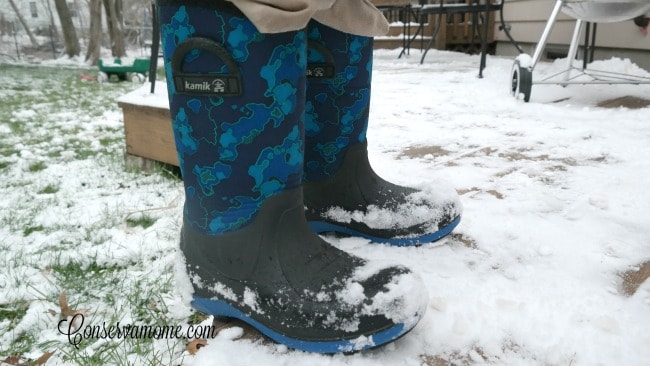 What's best of all is that Kamik just isn't about the cold weather! You can find a Kamik shoe to fit every season! You can check out their fun sandals for the hotter months and even rain boots for the spring time showers. Your feet and your kids feet will always be protected with Kamik! We love these all weather shoes.
I am ready to get my hands on Kamik winter boots for the whole family when winter hits next year but before that don't be surprised to see us checking out their other lines.
Don't forget to get social with Kamik! Make sure and follow them on :
Kamik wants your family to get out and enjoy the outdoors! Check out the great Step Outside Family Challenge they have going on! Details below!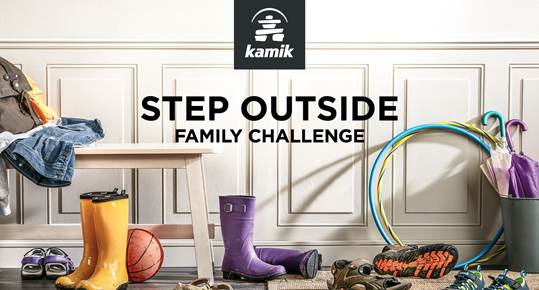 The Step Outside Family Challenge has 7 weekly giveaways that will run from March 29th– May 15th, 2016 each worth 4 pairs of Kamik footwear (total value does not exceed $250) with one grand prize of $5,000 Canadian dollars (approximately $3,780 US dollars)redeemable for an outdoor adventure. To enter please register here, once completed, you are automatically entered in all 7 weekly giveaways! Kamik has 19 simple to challenging activities for families to get involved and with each photo shared on KamikStepOutside.com, you will get additional submissions for the grand prize outdoor adventure.  There are 4 challenge categories that are Action Quest for the adventure seeking explorers, Creative Nature for the crafty and artistic, Water world for creating fun during the rainy spring season, and Vintage Play to rediscover fun you may have had as a kid! The competition runs from March 29th – May 15th, and the winner will be announced on the Step Outdoors' site.
So what are you waiting for? Step Outside and have some fun!
You can find all contest details and view full terms and conditions here.