Disclosure: Although I received this product free of charge to facilitate my review, All opinions are 100% mine.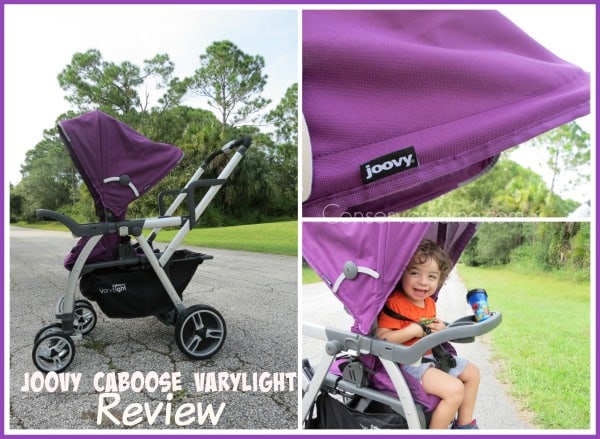 Joovy is a company I love. Every product I've ever used has exceeded my expectations. From quality to a fantastic Customer service department, I'm not just buying a product with Joovy I am making an investment.  There's a long line of products you can choose from with Joovy, from Pack and Plays to toys to their elite line of strollers, you will be able to find a product that is perfect for your family.
Recently, I had the opportunity to review the Joovy Caboose Varylight and once again Joovy blew me away.The Joovy Caboose Varylight is a stroller that grows with your family's needs. This stroller includes a unique telescopic frame that expands the stroller from a single to a full-size double in seconds.  In it's compact position (43.5 inches long), the Caboose VaryLight can be used as a standard single stroller or with a newborn in an infant car seat.  In this compact mode, there is still enough room for an older child to stand on the rear platform.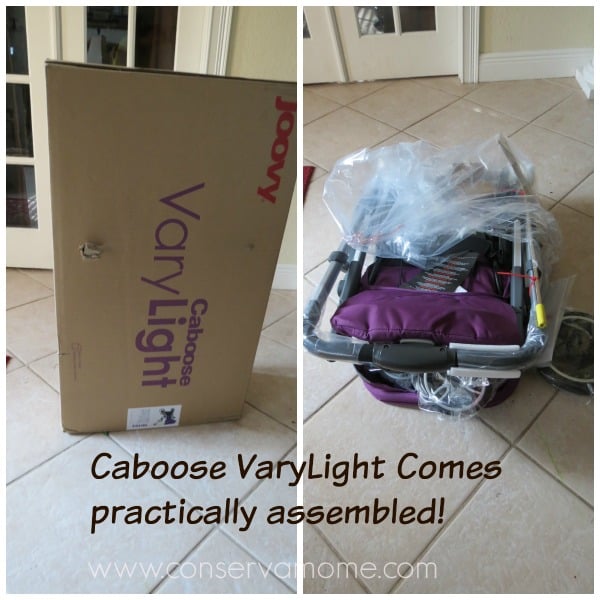 This product practically comes assembled which I love! An easy to put together process allows for quick use from opening to strolling away.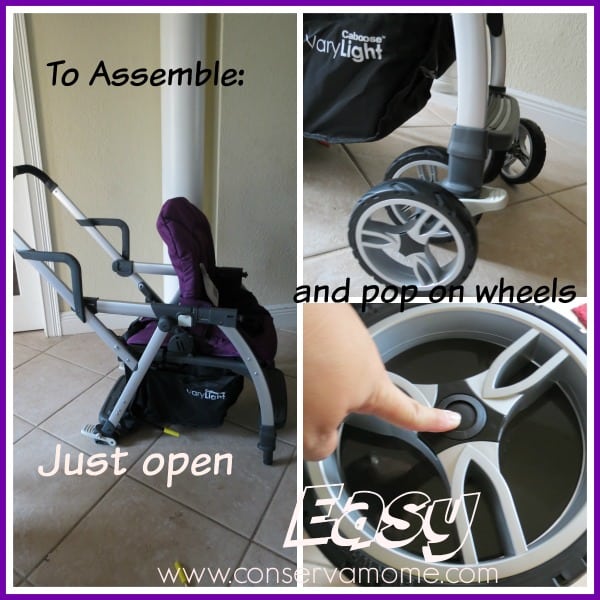 The wheels on the Caboose VaryLight offer an exceptional ride – featuring polyurethane tires and sealed bearings to ensure smooth handling and superior maneuverability.  Quick-release wheels make it easy to take off the wheels for storage.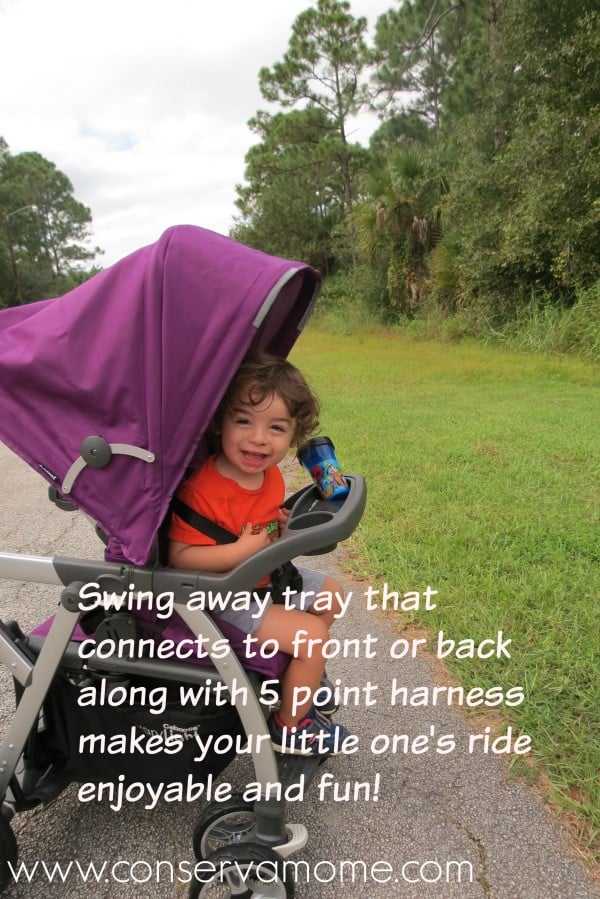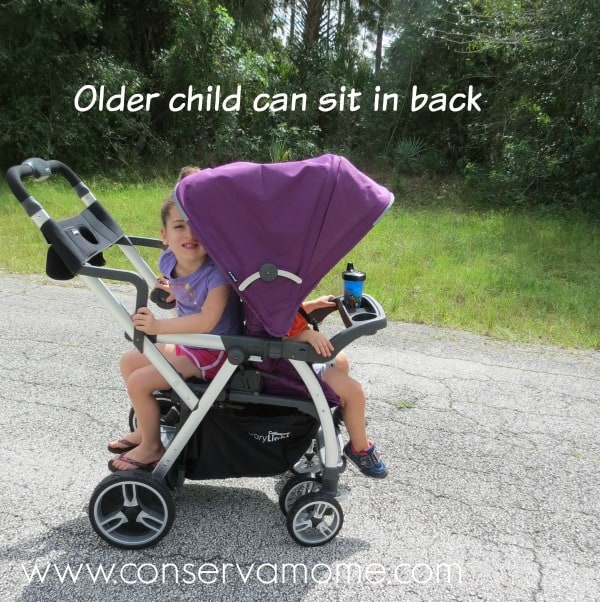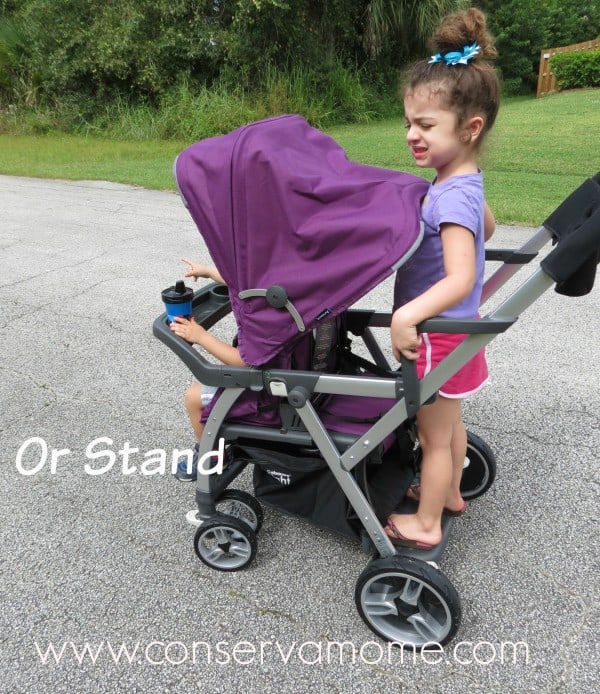 The VaryLight features Joovy's new buckle system for securing children comfortably into the seats with a 5-point harness in the front and a 3-point harness in the rear.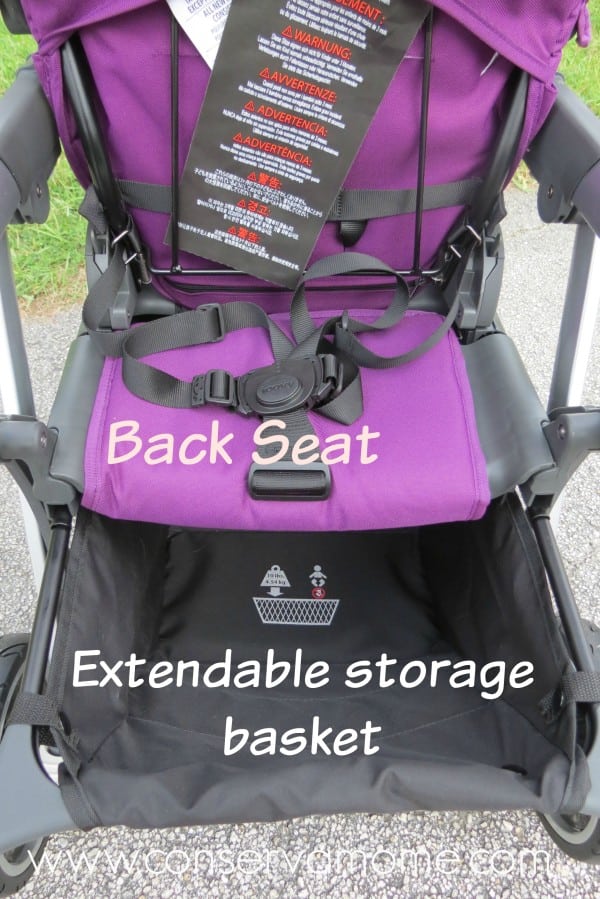 There are some optional accessories you can get for the VaryLight like a rain cover or the neat parent organizer and cup holder below.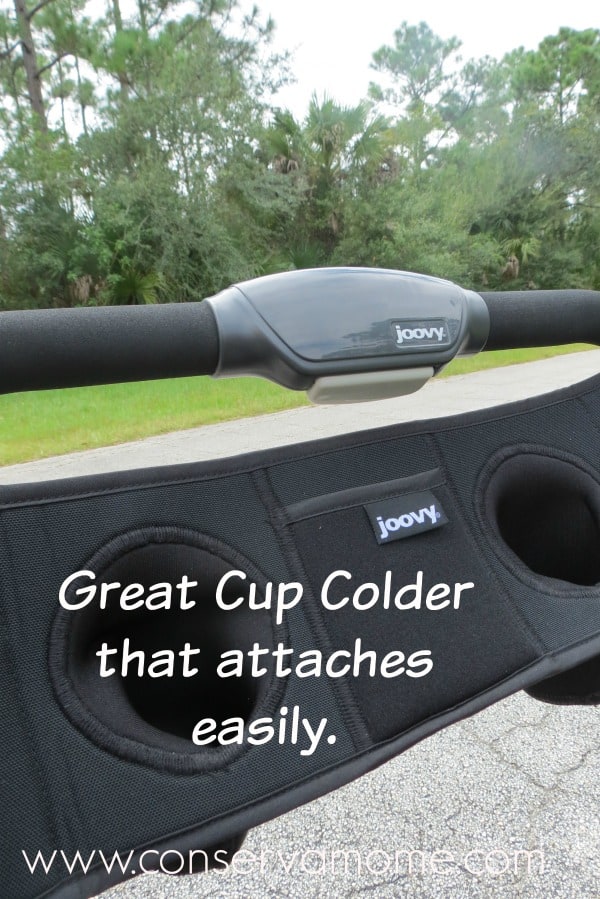 One fantastic feature about this stroller is it's ability to extend in size.
and folds flat!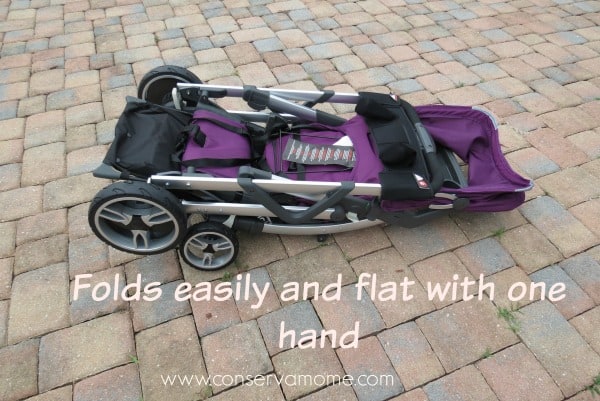 Which  means easy storage in trunk!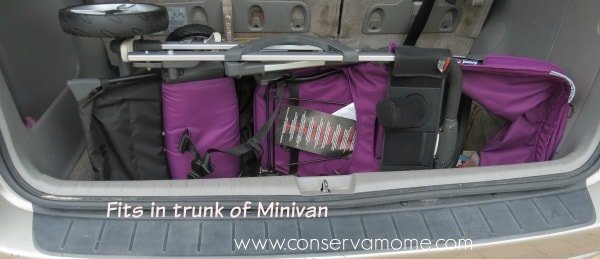 The final verdict: This stroller is a keeper. Perfect for 1 or 2 children. You'll never need extra storage or space again and will be able to maneuver through so much easily!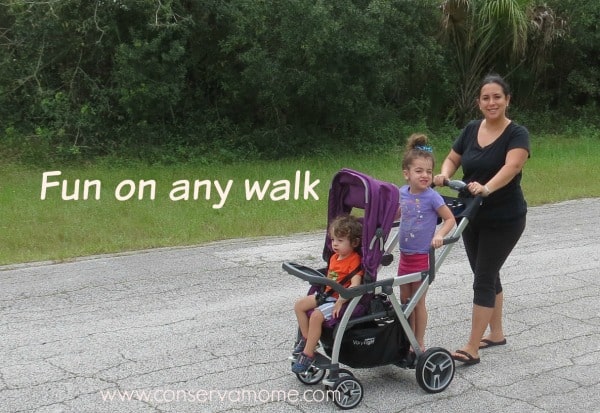 The Joovy Caboose VaryLight is the perfect tandem stroller. I love how it handles, folds and looks. With a gorgeous array of colors this stroller will not only be full of great functional qualities but fantastic & fun style!
To find out more about Joovy's line of products, head over to the joovy page. You can also find them on Facebook or  Twitter for all the greatest and latest joovy news and more!