This sponsored post was done in collaboration with Johnson & Johnson and Latina Bloggers Connect.
In December, Johnson & Johnson Family of Consumer Companies revealed the Jiménez family as LA FAMILIA DE HOY™.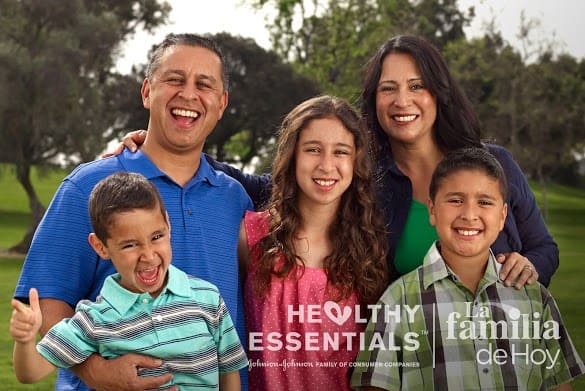 Juan, Biviana and their three children: Elisa, Diego and Benicio are a modern, active, multicultural family – representative of all the values that Hispanics relate to and care about.
The Jimenez family is part of a larger family: The Jimenez brothers are 4, 3 wives, 8 children and one grandmother. The three married brothers live right next to each other with connecting backyards and the fourth brother lives close by. The grandmother is right there with them, living in the house with Juan and his family where she raised her children.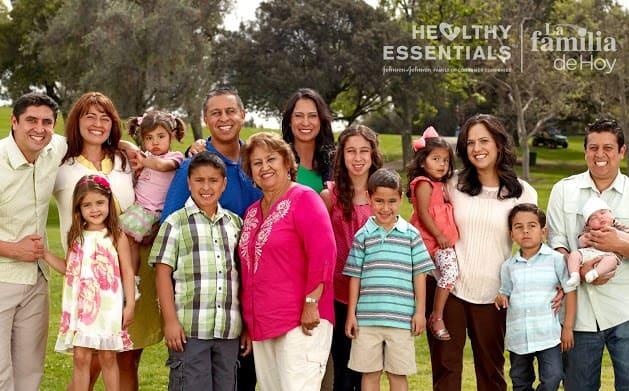 Johnson & Johnson choose this family because of the many wonderful qualities that exemplify them as the perfect Healthy Essentials' Familia de Hoy (Today's family) . With a love of their culture and family unity they were able to win this most coveted title.
Johnson & Johnson knows how important family is and how important it is to have quality products for your family. By incorporating a great line of Healthy Essentials' products they help families with all their needs making all of us a  Healthy Essentials' family!
My girls have a lot of hair, a lot of hair that gets tangled easily and that can make brushing very difficult. We've begun incorporating three gentle steps to well-nourished, healthy-looking hair: Use by using NO MORE TANGLES® 2 in 1 Shampoo that leaves hair looking healthy and easy
to manage.  Right after, to avoid knots,I  apply NO MORE TANGLES® Leave In Conditioner, which  will also control frizz for silky and shiny hair With the help of NO MORE TANGLES® Detangling Spray, instantly unlock knots in wet  or dry hair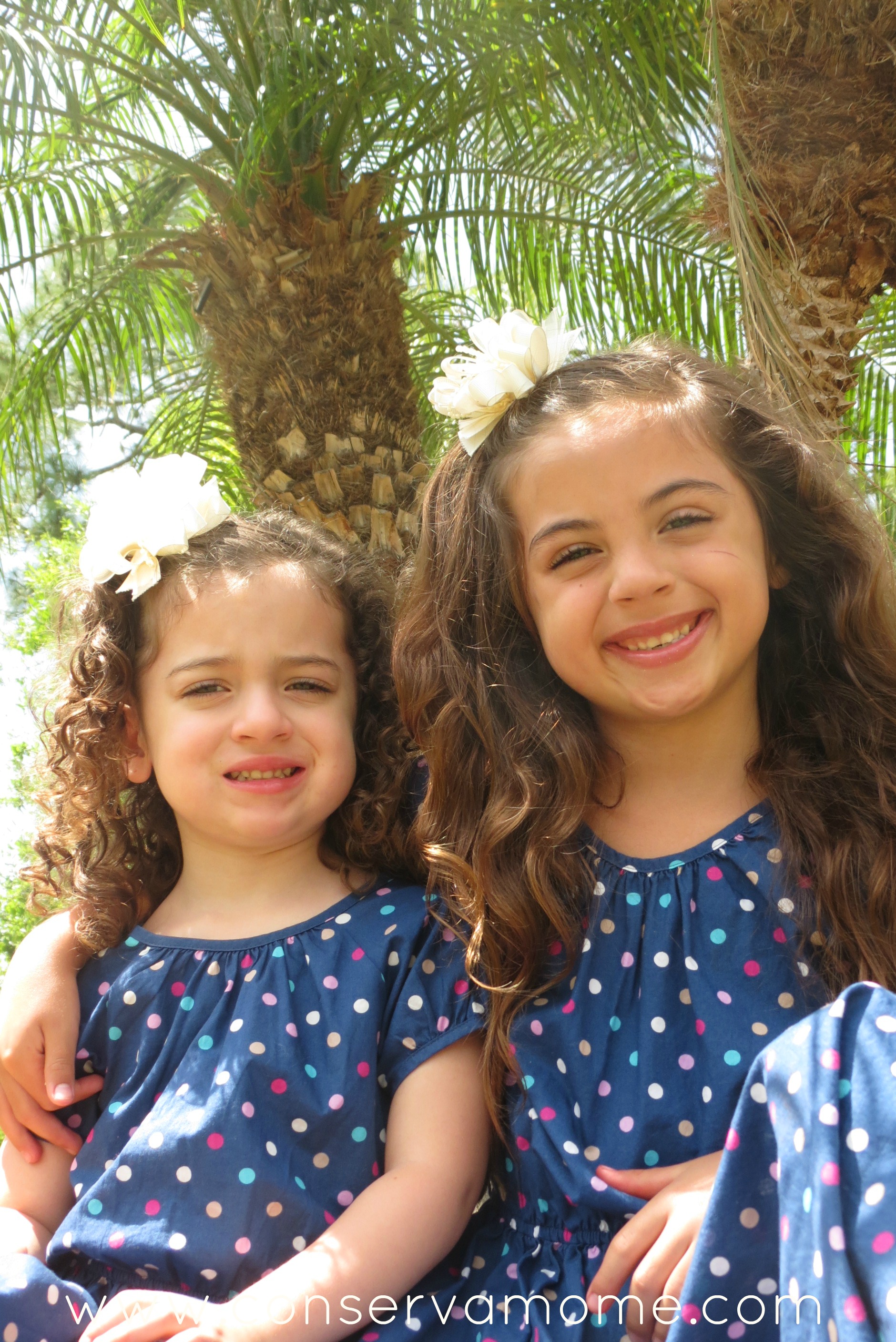 With a long line of Johnson & Johnson Healthy Essentials' products you are bound to find a favorite!