"This post was sponsored by Duracell as part of an Influencer Activation for Influence Central."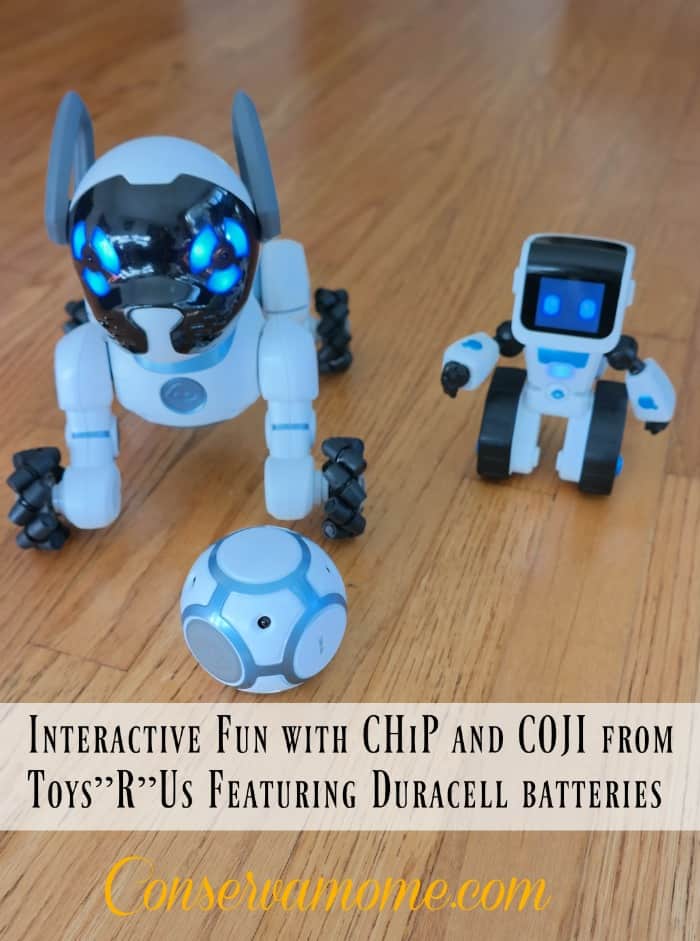 Things have changed since we were kids. Toys have changed and technology has grown by leaps and bounds. It amazes me to see all the amazing possibilities that power my children's imagination. Toys that only existed in my imagination are now coming to be in this day and age. Two such toys that can be found at Toys R US,  CHiP & COJI from WowWee, are an amazing example of how technology and kids toys have come together beautiful.  However, powering these toys is a piece of cake thanks to Duracell. Together TRU, Duracell and WowWee are partnering to power imagination in your kids.
You can easily find  CHiP, COJI, and Duracell batteries at Toys"R"Us!
Duracell has always been a staple in my home because they are the #1 Trusted Brand by parents, powering long-lasting imaginative play. So don't forget to add Duracell batteries to your Toys R U S shopping cart when purchasing battery-powered toys and accessories.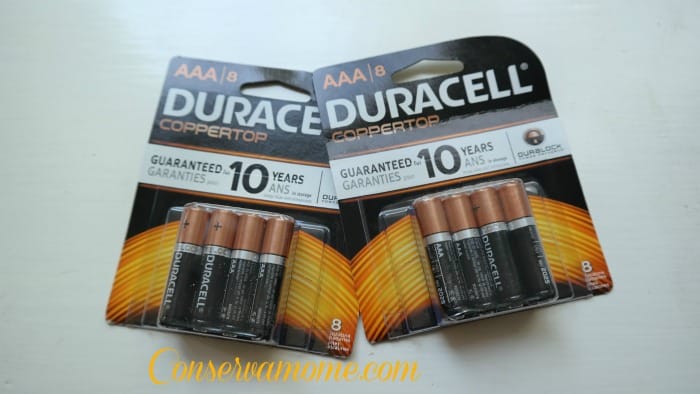 Thanks to these batteries I know my kids will have hours of uninterrupted fun,exploring and learning.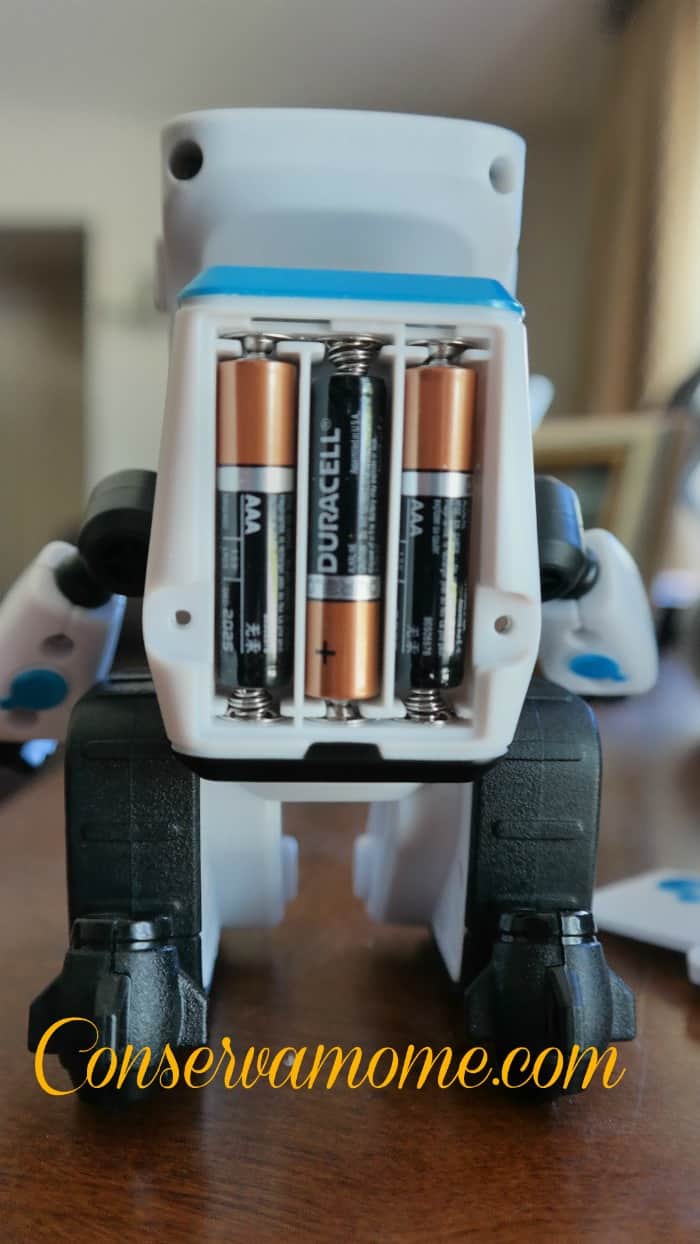 CHiP the robotic dog is an intelligent, friendly robot puppy. This guy will win the hearts of everyone in your home. Because he uses advanced sensors and smart accessories, CHiP is always alert, and ready to play. He really is the closest thing to a puppy you will find out there. How you respond uniquely shapes his behavior, so no other CHiP is ever quite like yours.
CHiP is simply amazing! It is so much fun to see him following my daughter, moving around doing his little dance and even barking,sitting and laying down. What's most amazing is that he responds when called, obeys your commands and adapts and grows over time, letting you both experience the world around you together. He has advanced Sensors that include Bluetooth LE, beaconsense technology, gesturesense technology, voice recognition, making this the ultimate robot dog.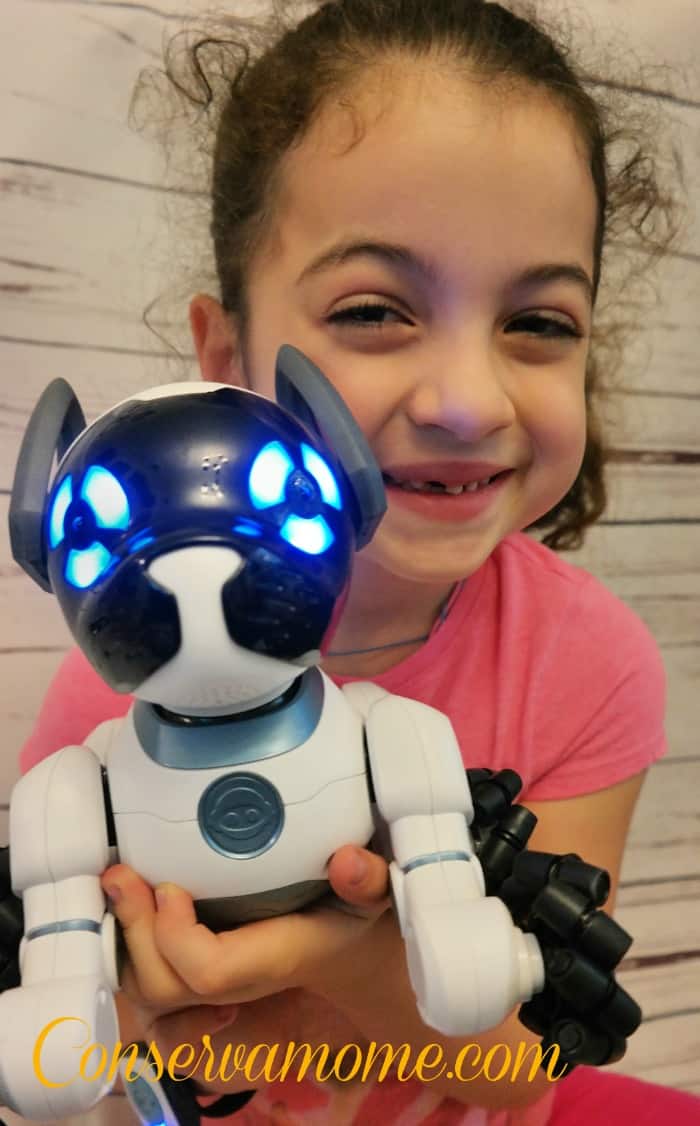 Because of the smart band that comes with CHiP you'll be able to get him to do so many things. He really does grow to become one of the family. Even his eyes tell a story,changing in colors depending on his mood. Even my whoodle Duke was intrigued by CHiP and eventually accepted him as part of the family.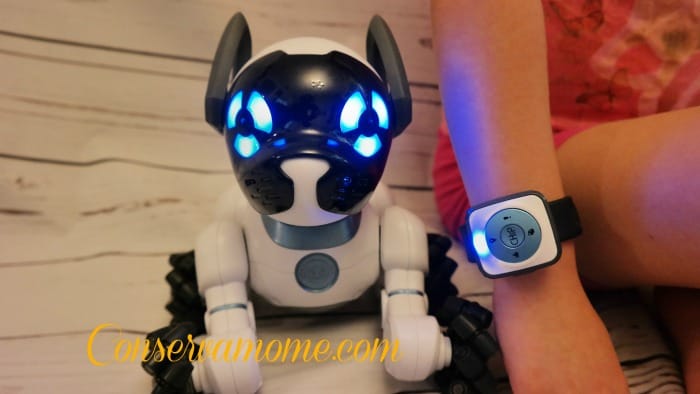 You'll fall in love with CHiP's adorable woofs, fun poses, and unique personality. He is simply adorable! Best of all his  Smartband technology enables CHiP to uniquely recognize you. There were many times when he would stop by my daughter's side and whine that he wanted to be patted or play ball.
How many robot dogs play fetch? Roll your Duracell-powered SmartBall and play fetch together. CHiP's sensors allow him to locate the ball and his four mecanum wheels help him to quickly chase after it and bring it right back to you! Seriously, this will give you hours of fun! My favorite part was when he was tired "running out of battery" He simply looked for his bed and went to sleep(began charging for some more fun) Just like a real furry friend. 
CHiP will become your little one's best friend! Few toys bring together fun, learning and friendship like this amazing dog. I wish I had a CHiP when I was younger!
For your little techie there's a fun way to start exploring and learning the science behind computers and coding with COJI. Coding is all the rage now, many places offer courses that are hundreds of dollars for the basics. With COJI your child will get a fun way to learn how to Code with this fun interactive friend. COJI promotes Self-Learning through exploratory and creative play.  COJI's curriculum design incorporates 'Trial and Error' through fun.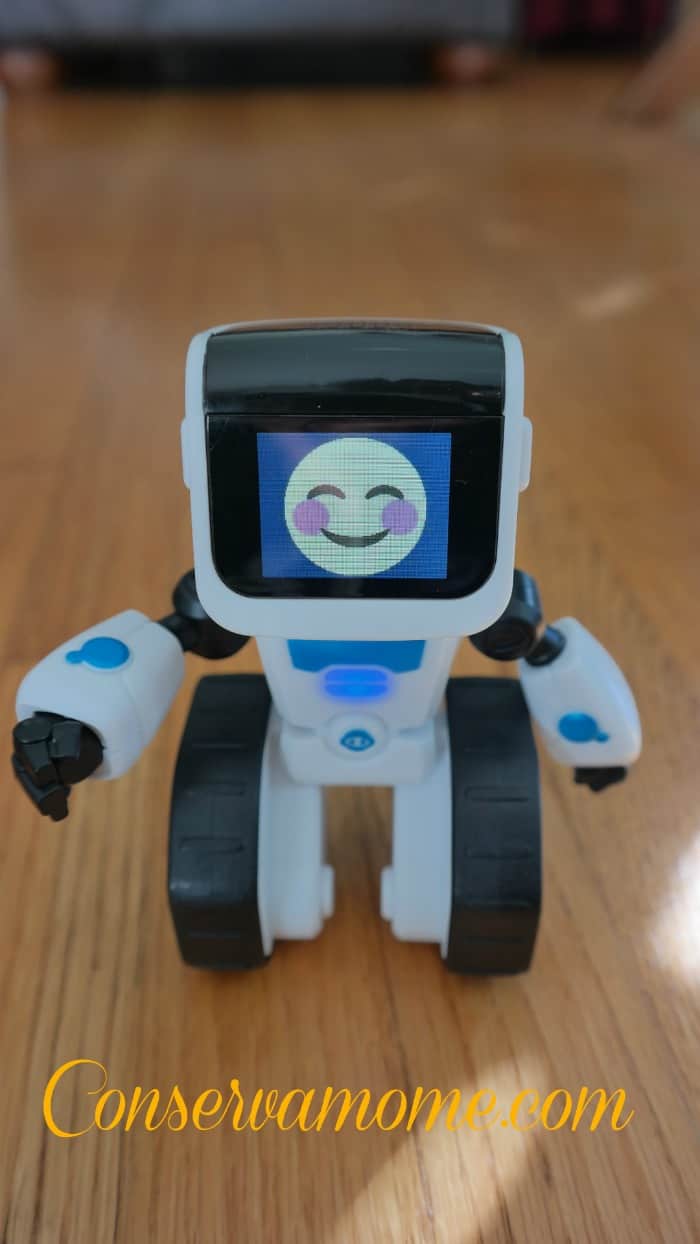 Easily program COJI with simple emoji commands and encourage
problem-solving through game play. Best of all you can use any smart phone or tablet to do so. It's amazing what my kids have learned in a few short weeks of using COJI, from learning trial and error to basic patterns and following directions, this game is doing so much to help them learn so much about technology. 
COJI teaches challenges your kids to some great games. I saw my 6 year old do things I never thought she would. Even my 3 year old was understanding some of the basics codes and ideas behind playing with COJI. 
Best of all 
COJI's game play integrates scaffolding learning strategies by 
breaking up learning objectives, with levels of
challenge so kids can build their confidence and programming skills, so children can learn at their own pace.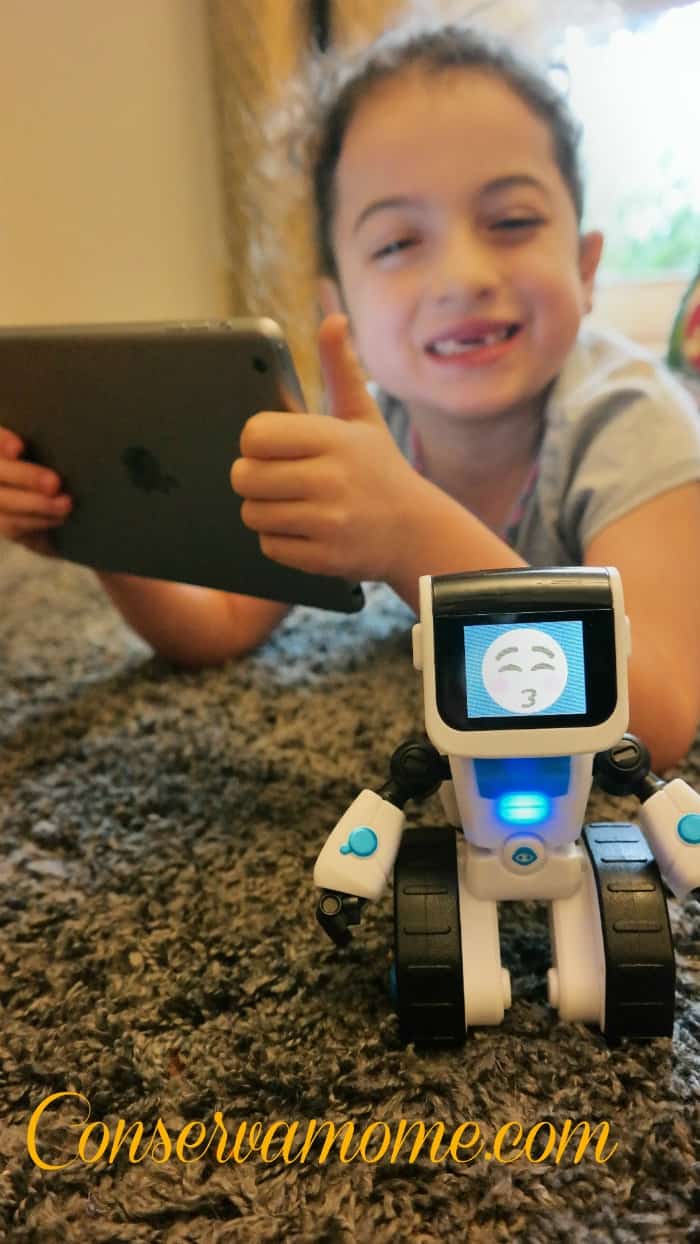 These toys are truly amazing and a must have in any home. It's still early enough to grab them for Holiday lists before the rush. Most important don't forget to head to Toys R US and grab CHiP & COJI and most important Duracell Batteries!
Check out these fun toys in action below!

Make sure and Stay Social with Toy's R US and WowWee
Toys"R"Us Pinterest: WowWee
Toys"R"Us Twitter: https://twitter.com/toysrus
Toys "R" Us Facebook: https://www.facebook.com/toysrus
Save
Save