Disclosure: I received these Imagine Baby Products free of charge to facilitate my review. However, all opinions are 100% mine.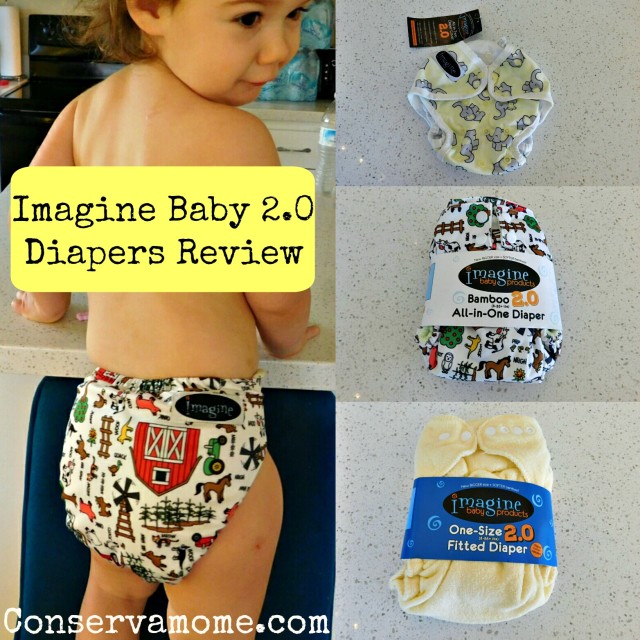 When I heard that Imagine Baby Products came out with a new 2.0 line, I was so excited! Imagine pocket diapers were the first diapers we used with our daughter when we started our cloth journey, so they hold a special place in my heart. I'm a big fan of their diapers because they sit in the perfect spot where quality and affordability come together. I always suggest Imagine Baby if a new mom comes to me and wants to start her cloth diapering journey on a budget but doesn't want to sacrifice diaper quality. The new 2.0 line is no different-they are high quality and affordably priced! I was given the chance to try the new 2.0 bamboo all-in-one and the bamboo fitted with their all in two cover. The diapers are well made, super absorbent, and really cute!
Imagine Baby Bamboo 2.0 All-In-One Diaper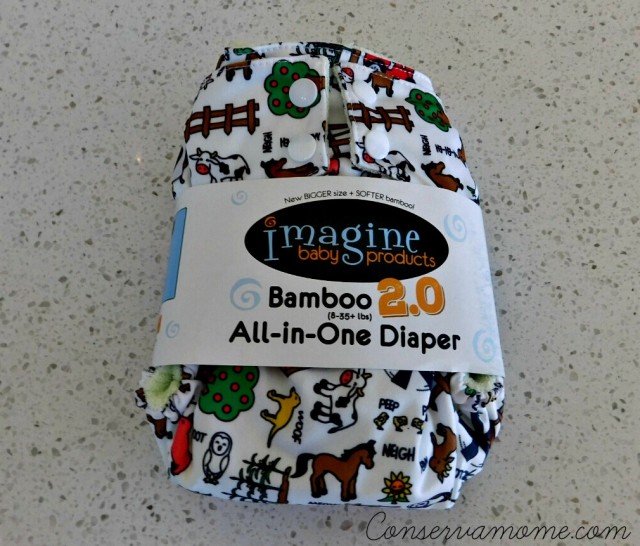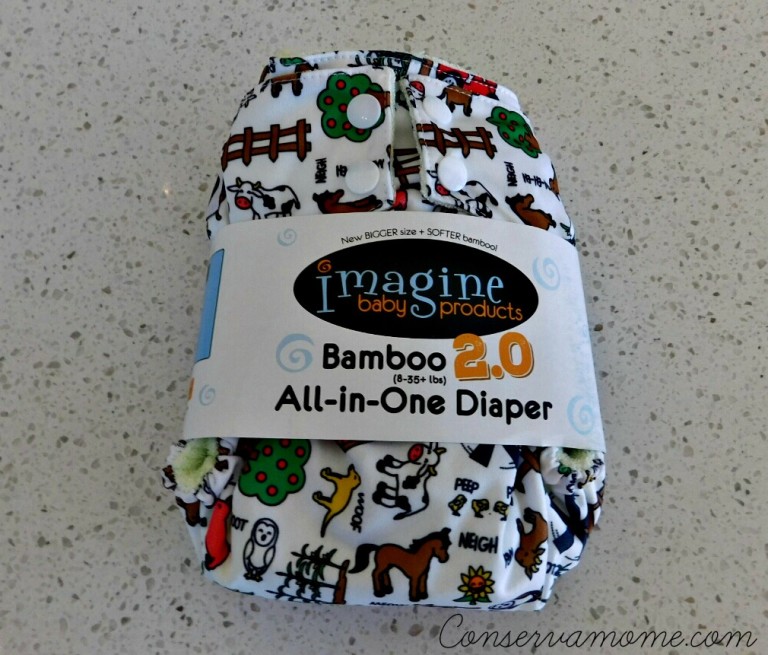 (How adorable is this diaper!? It's the perfect "gender neutral" print!)
Absorbency
This diaper is really trim fitting, so I was curious how it'd be able to hold up to a heavy wetter or longer times between changes like nap time or during car rides. I didn't have to size up in pants to fit the fluff underneath which was awesome. In my experience usually you end up having to sacrifice trimness for absorbency, but not here! The magic of natural bamboo fibers worked! It didn't leak during my toddlers (amazingly rare) 3 hour nap! I definitely feel confident having my daughter wear this for longer than our normal every two hour diaper changes without any other added absorbency.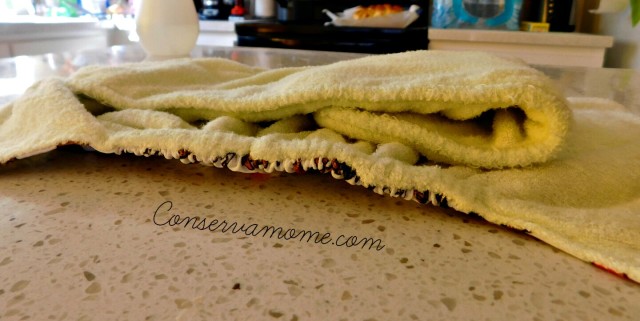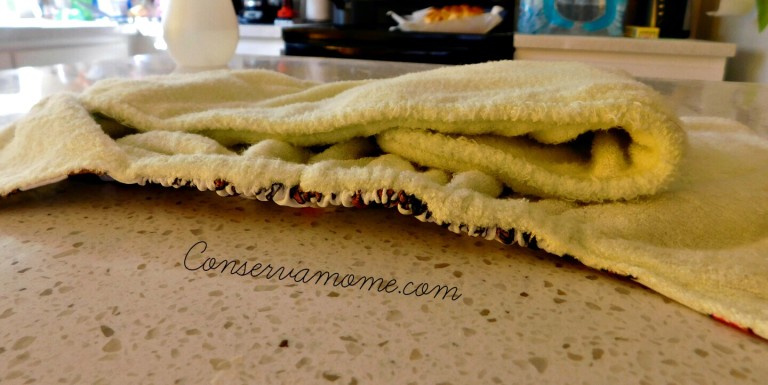 One of my favorite "pro tips" when using an AIO – fold the inner soaker for more absorbency where you need it!
The Fit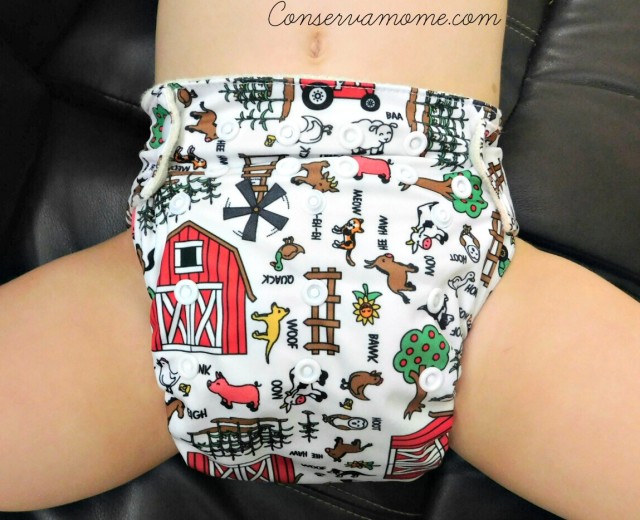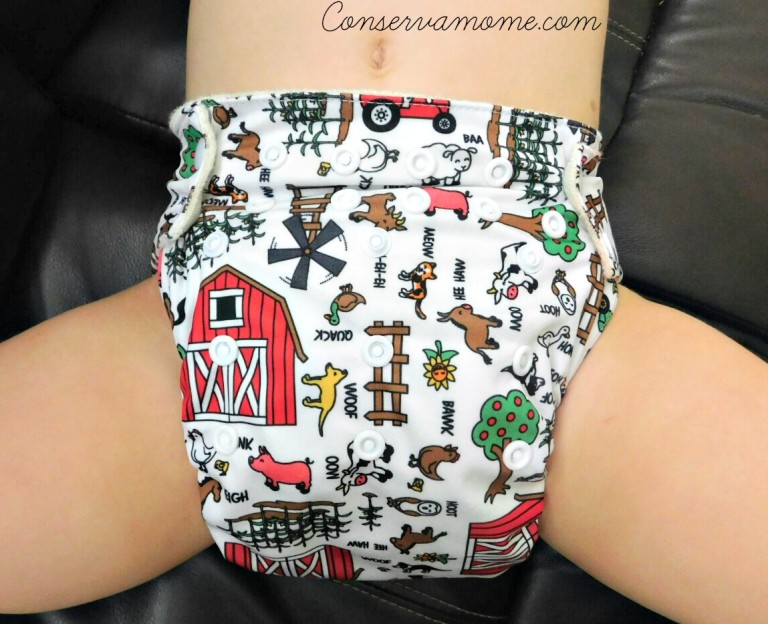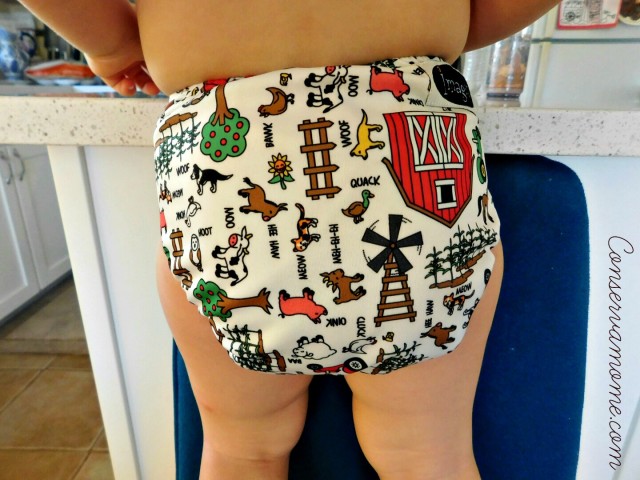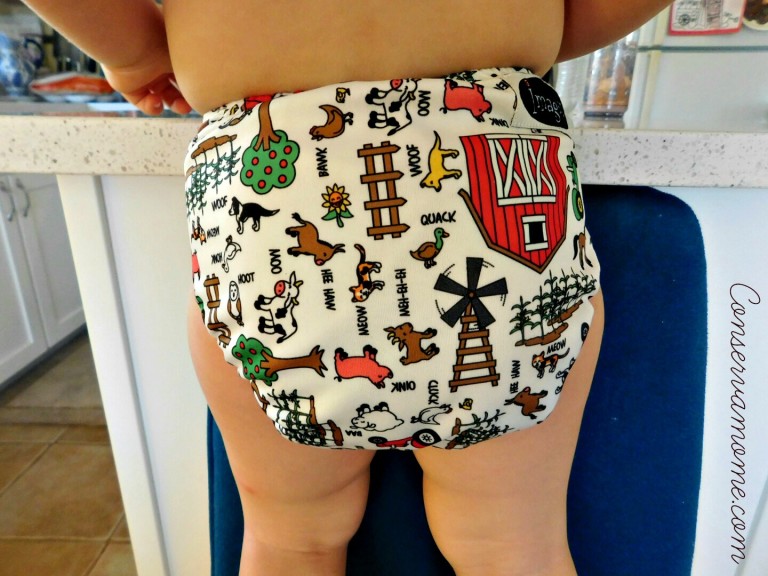 When it comes to cloth diapering, the biggest challenge our family faces is finding a diaper that has a good fit. Our daughter has been in the 97th percentile from birth so it's important for us to find a diaper that really does live up to the claim of fitting from 8-35 PLUS pounds. The fit on the Imagine Baby Bamboo 2.0 AIO was fantastic. Really roomy for our 35 pound toddler, but when I fully snapped the diaper down to the smallest rise setting I can definitely see it fitting an 8 pound newborn nice and snug. This diaper is truly one size fits until potty learning!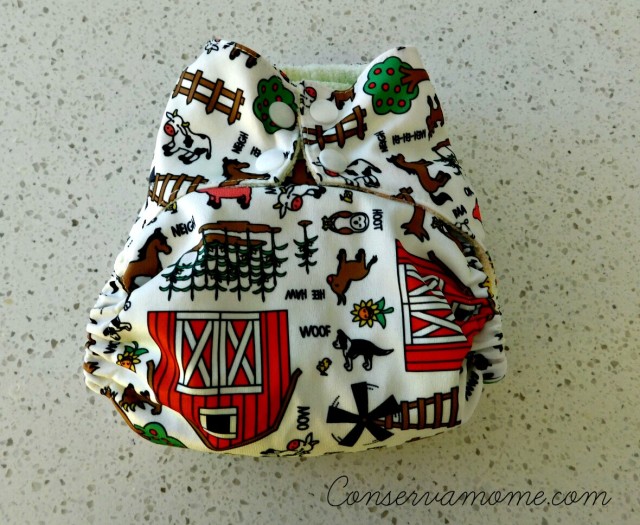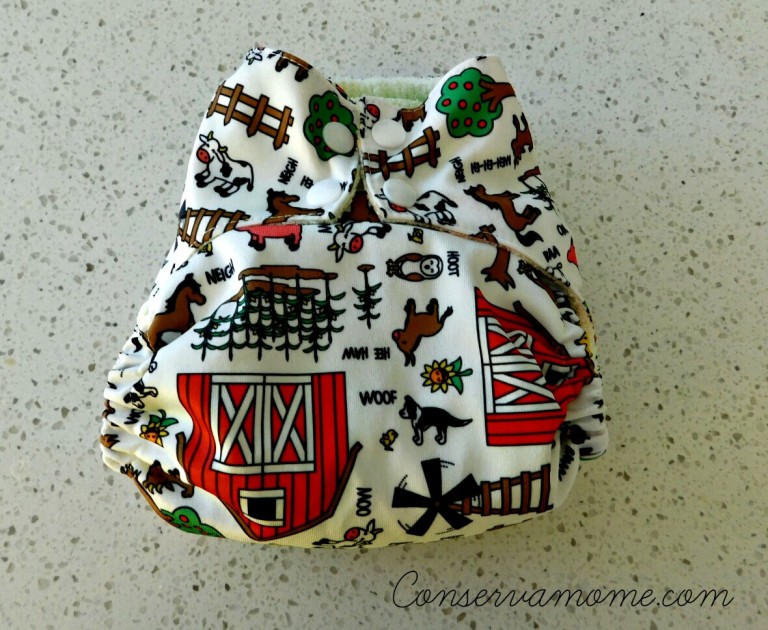 Rise Setting for 8-15 lbs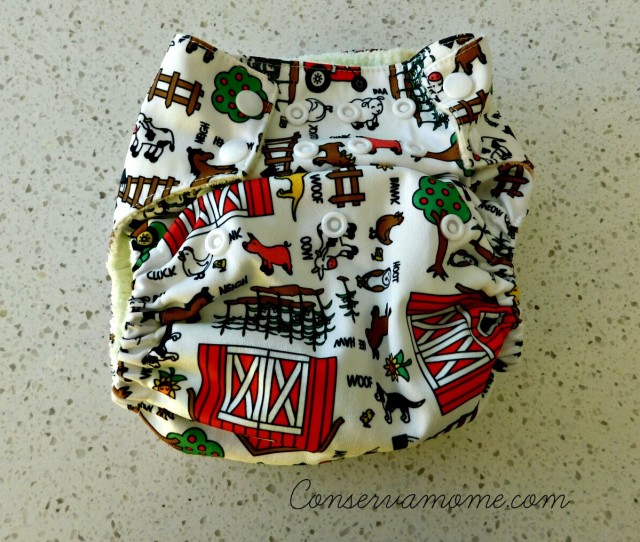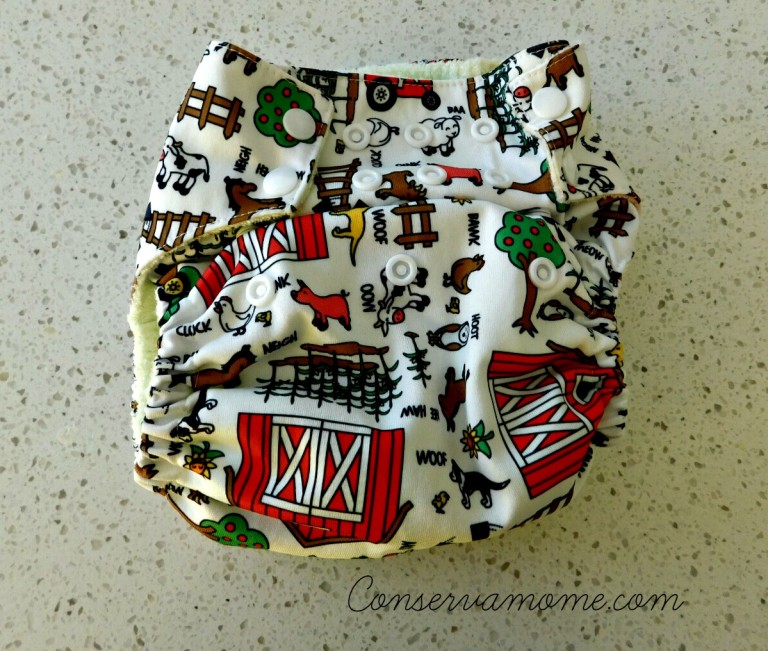 Rise Setting for 15-23 lbs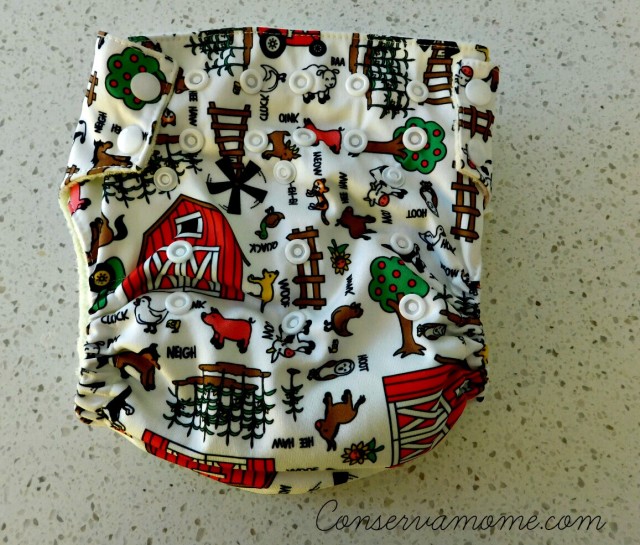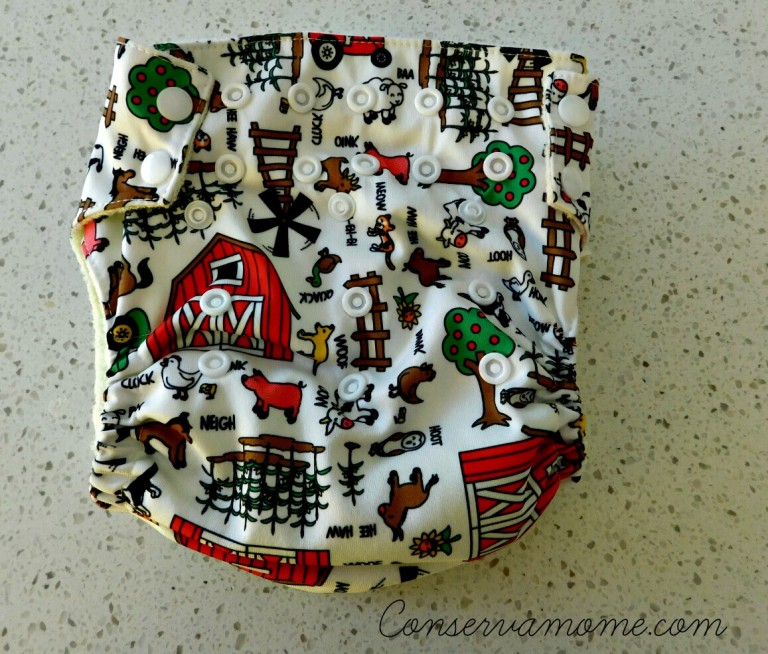 Rise Setting for 23-35+ lbs
Ease of Use
It doesn't get much easier than an All-in-One! Everything you need is already in the diaper so it's as easy as just snap (or hook and loop) it onto baby and go! The inner soaker does snap off, so if you're like me and prefer to line dry your diaper shells this is a great way to save some dry time while keeping your shells in perfect condition longer. The inner bamboo soaker and lining are also so so soft-please tell me I'm not the only cloth diapering mom who has wished that cloth diaper companies made underwear for moms too!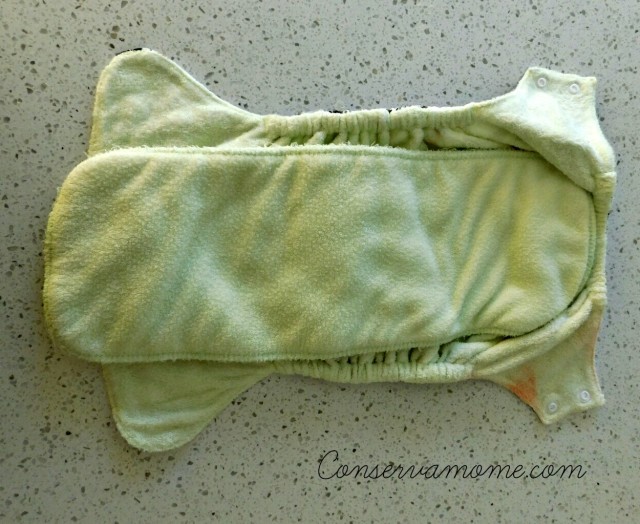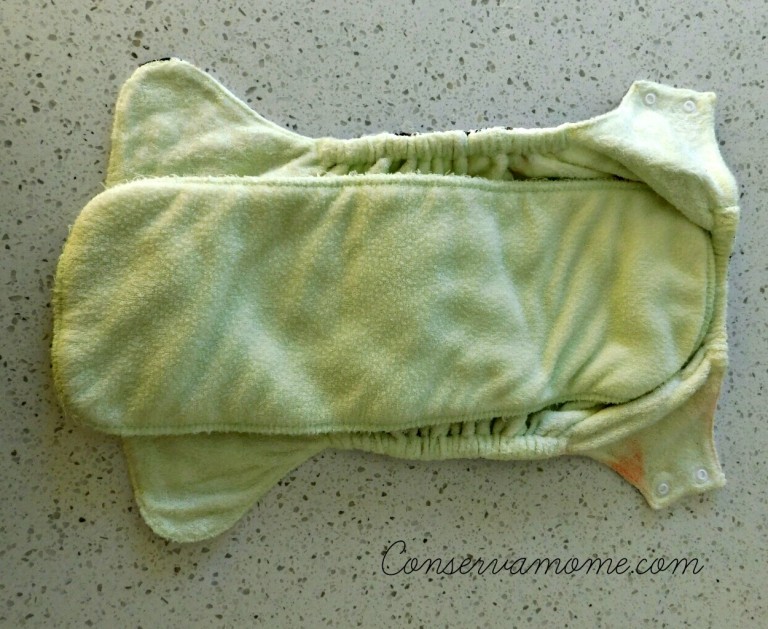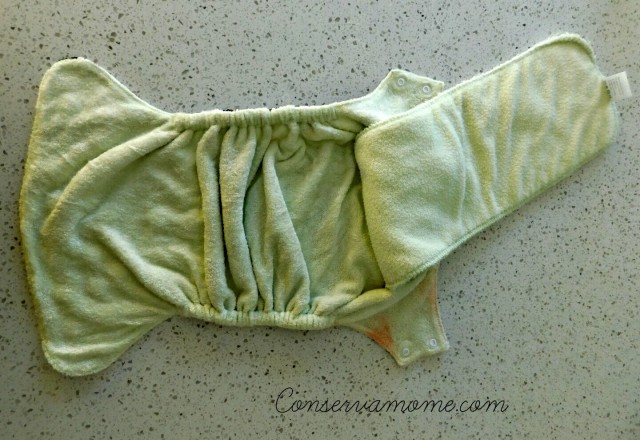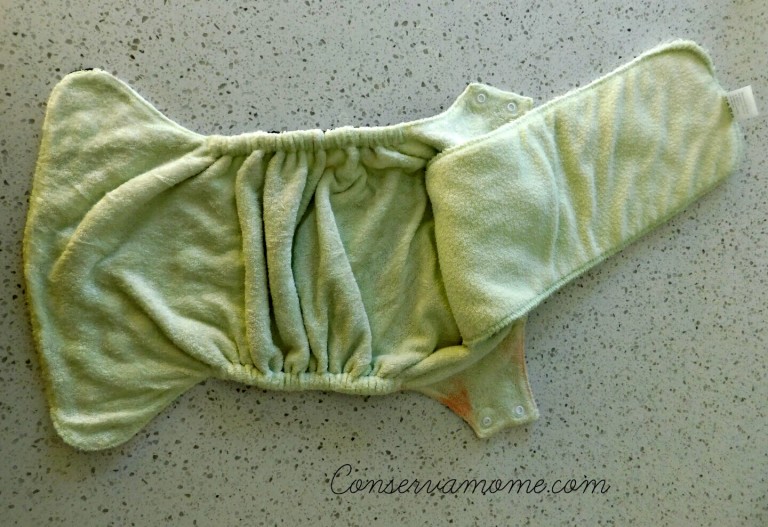 Did I mention they also hold up incredibly well to those fun times when your toddler decides you also need to wash a red marker with your diapers? Opening up the washer to see the redness that was within was a true tragedy in my cloth diapering life!
If you want to try this diaper for your baby you can buy it online here for only $16.95!
Imagine Baby Bamboo 2.0 Fitted Diaper and All In Two Cover

Any cloth diapering mom knows that finding a good overnight diaper can be hard, but this diaper might be the answer! Pair it with the new Imagine Baby 2.0 AI2 cover and it's a leak proof solution for a great price.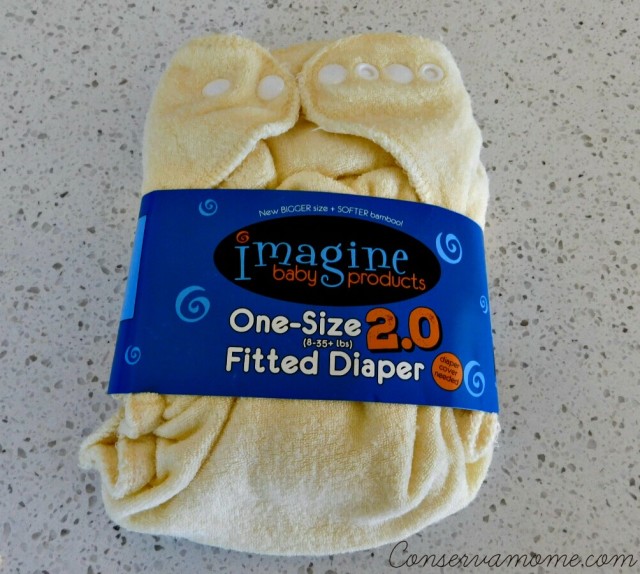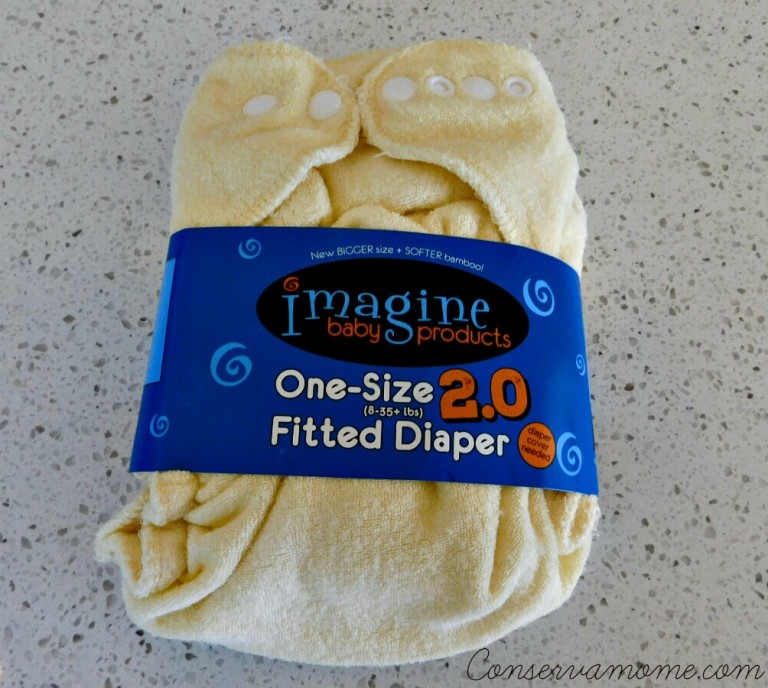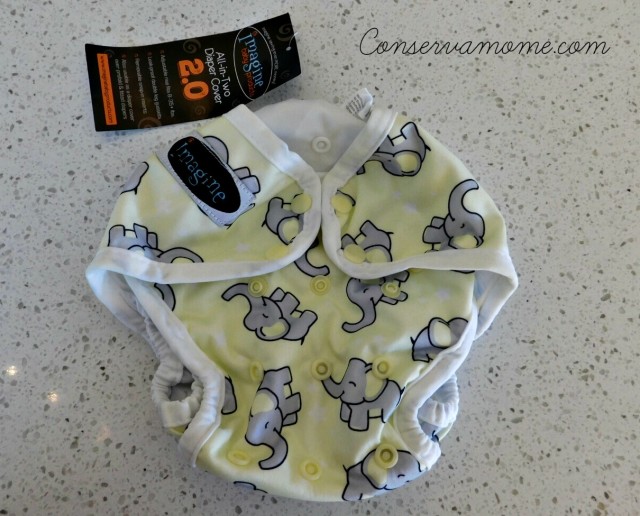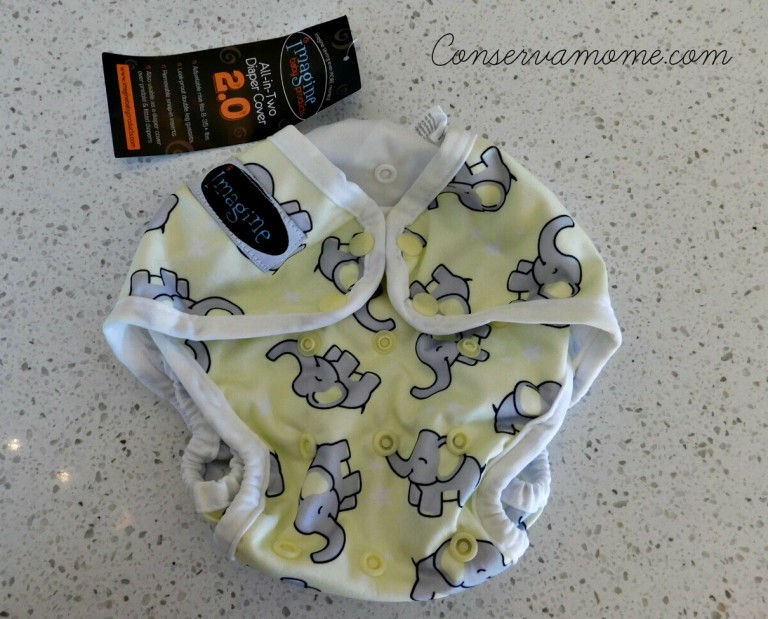 Absorbency
This diaper is made out of 8 layers of bamboo fabric and holds SO much wetness! The great thing about a fitted diaper is that you aren't just getting absorbency where the insert is, but all around the entire diaper. That makes this an outstanding solution for overnight or nap time in addition to normal everyday wear.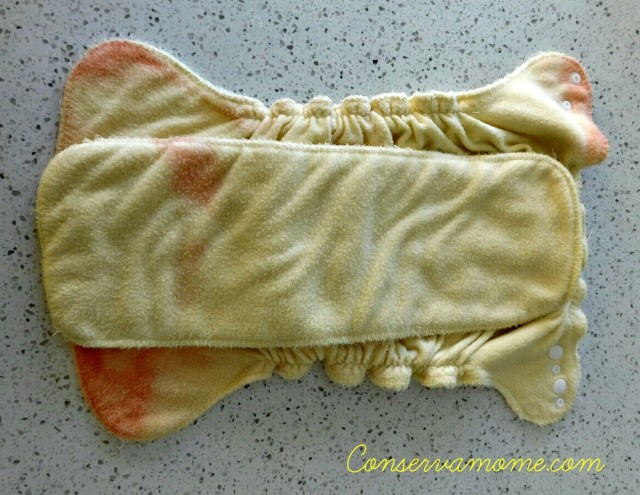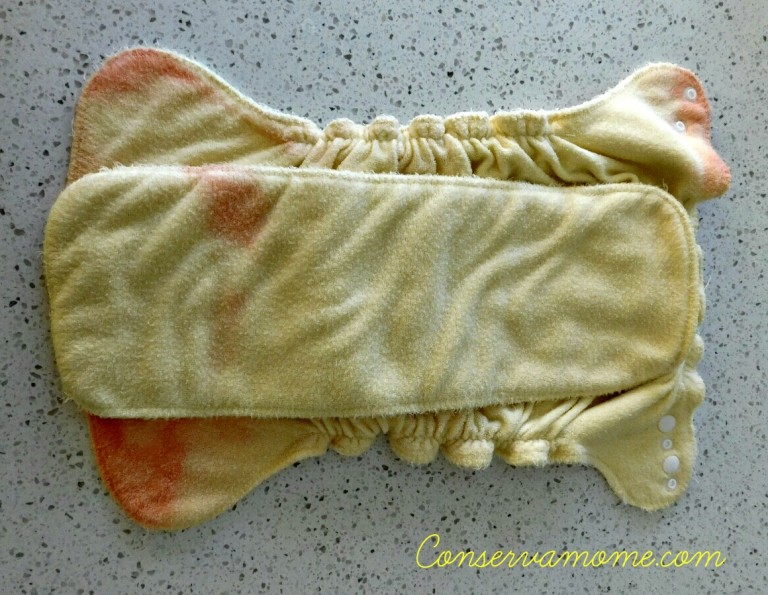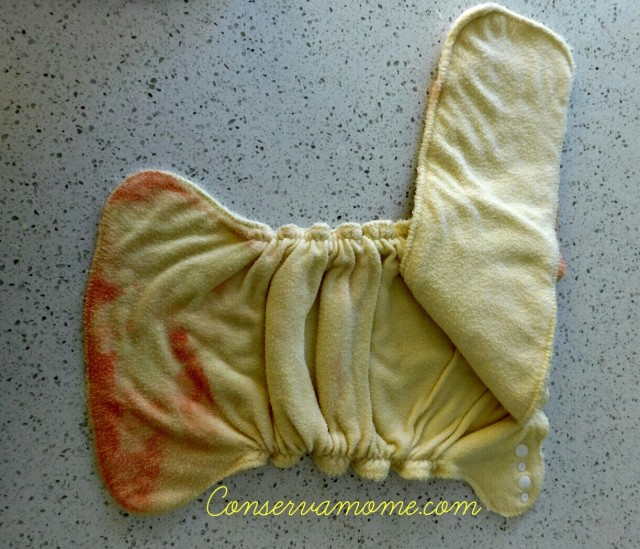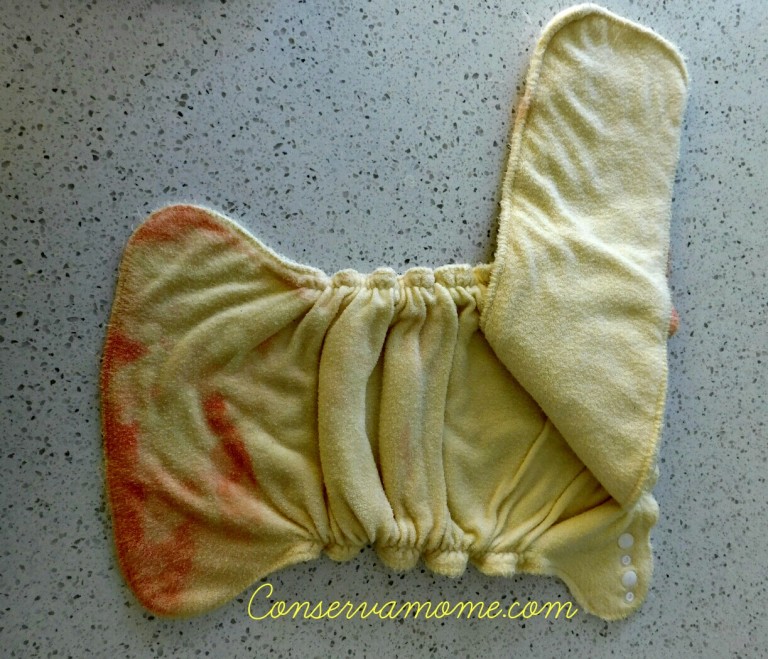 (This diaper also fell victim to the two year old's red marker fiasco!)
Fit
The fitted diaper was an awesome fit on my daughter. It was super roomy and also really soft to the touch which I love. Snapped down to the smallest rise setting it should also fit smaller babies really well, while maybe a little bulky (it's worth it for the absorbency it packs!). The all-in-two diaper cover fit well over the fitted, but may be more snug on bigger babies as they reach the 35 lb mark.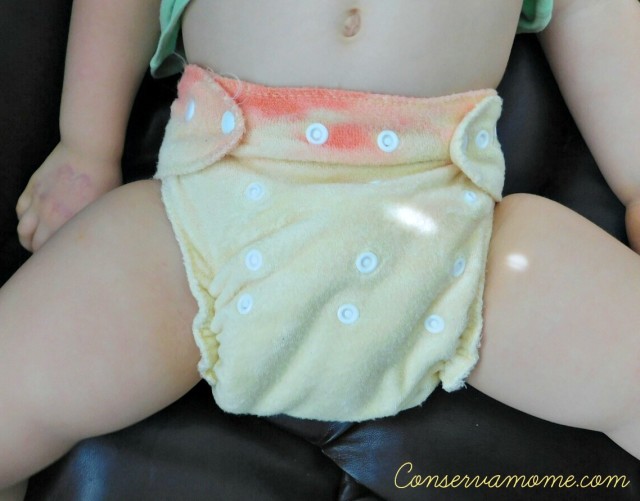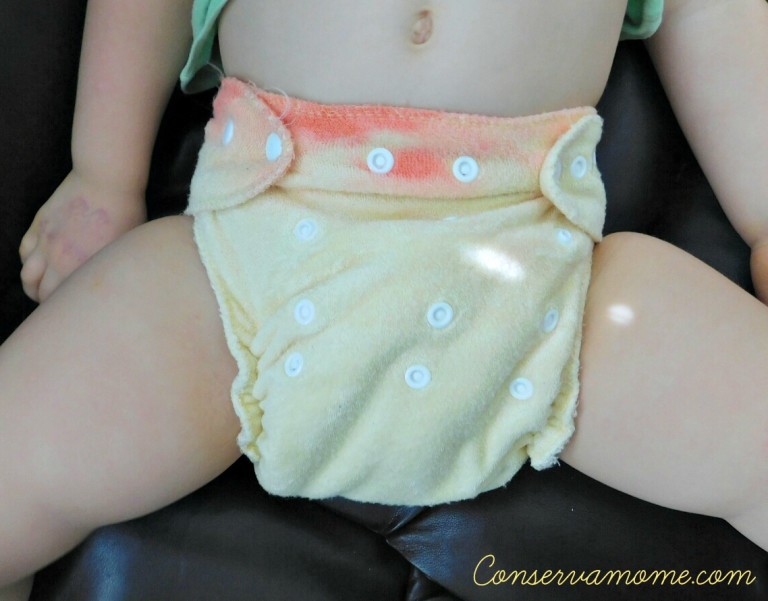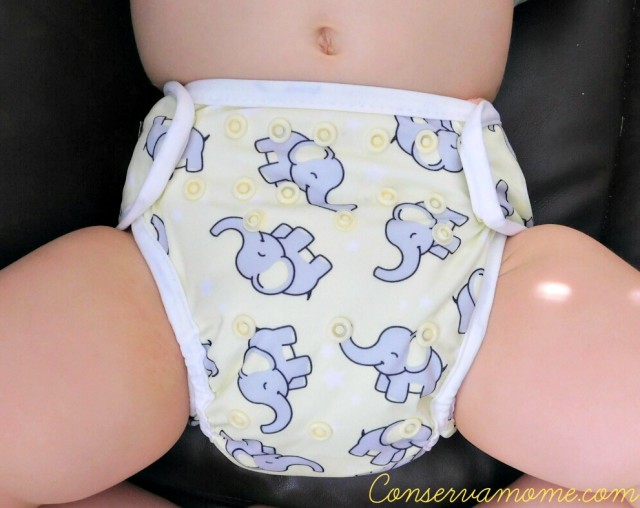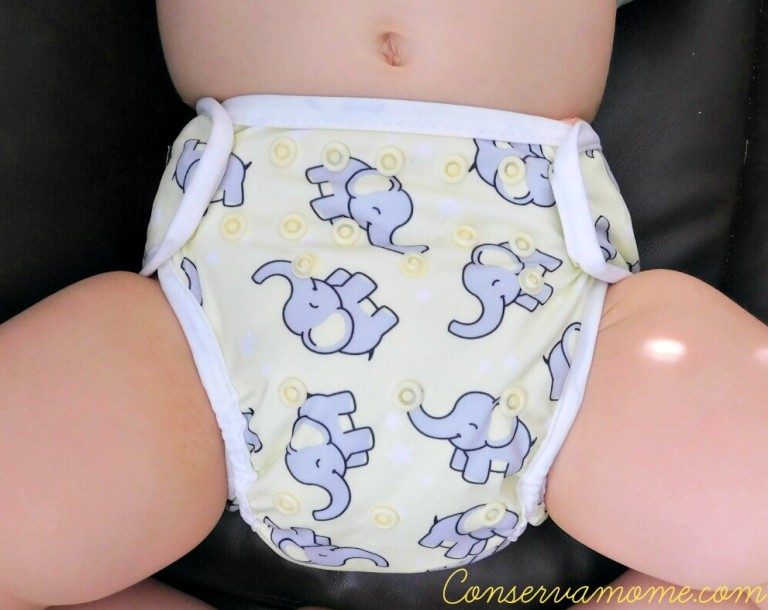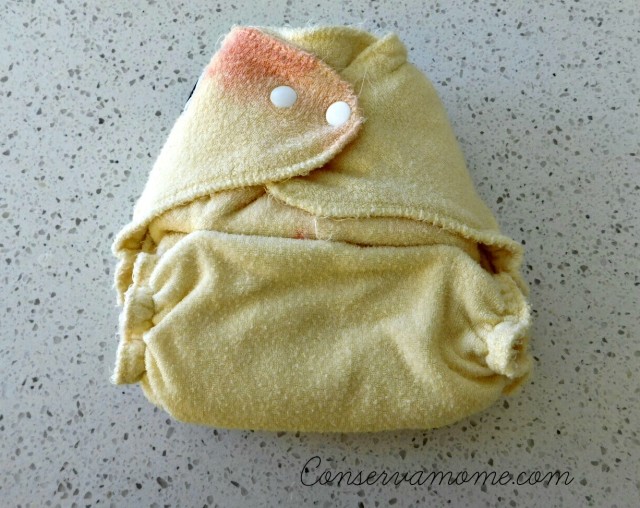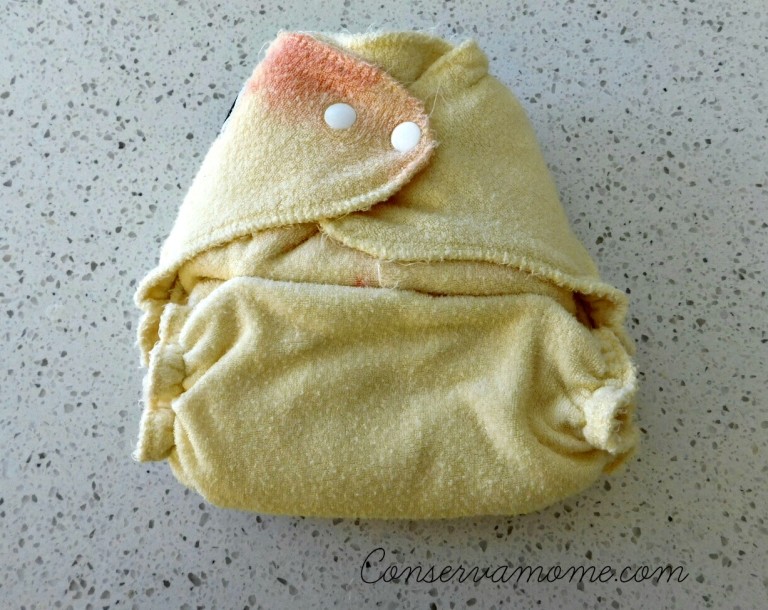 Rise Setting for 8-15 lbs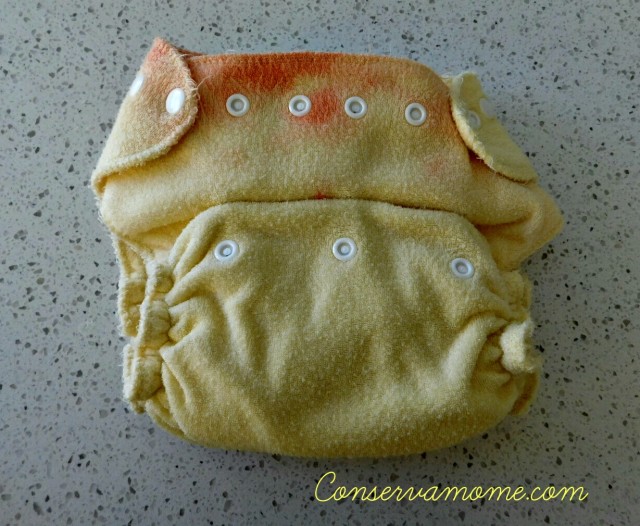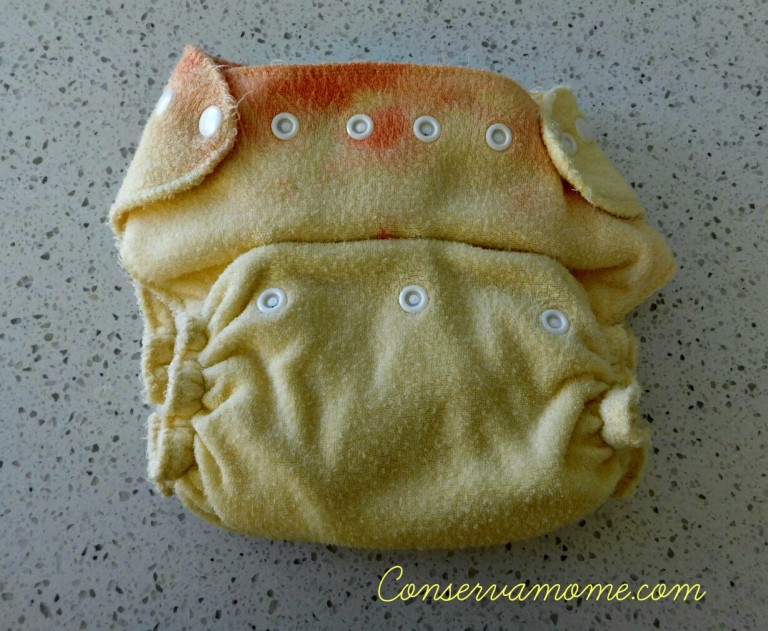 Rise Setting for 15-23 lbs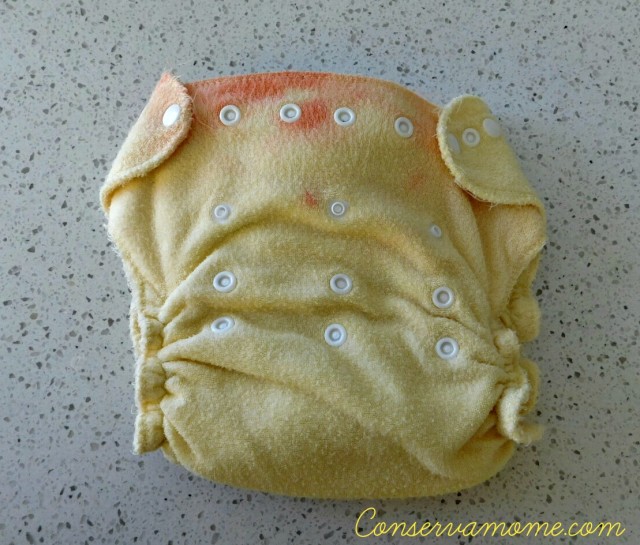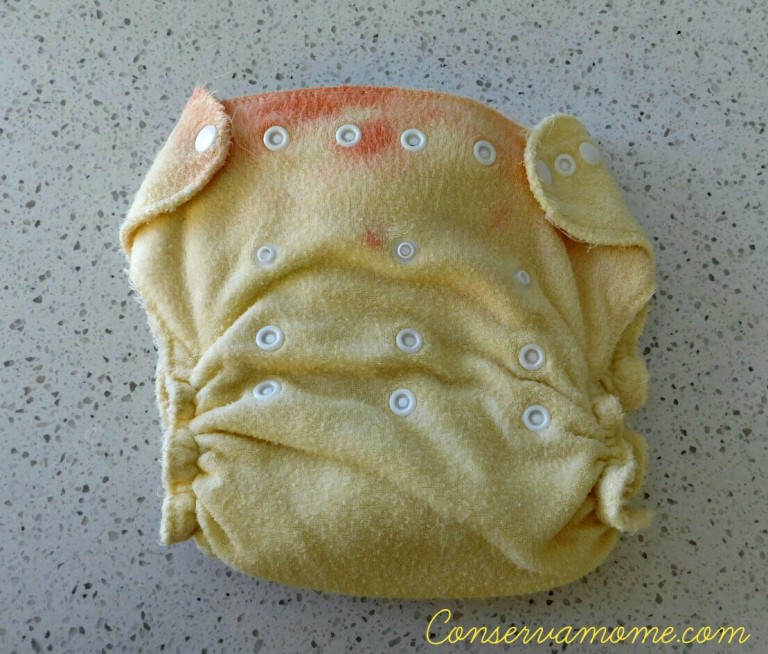 Rise Setting for 23-35+ lbs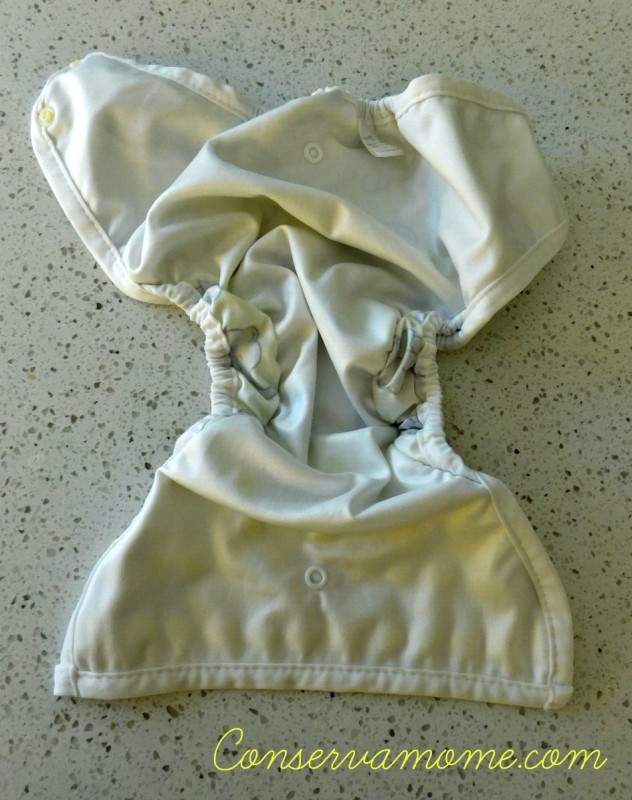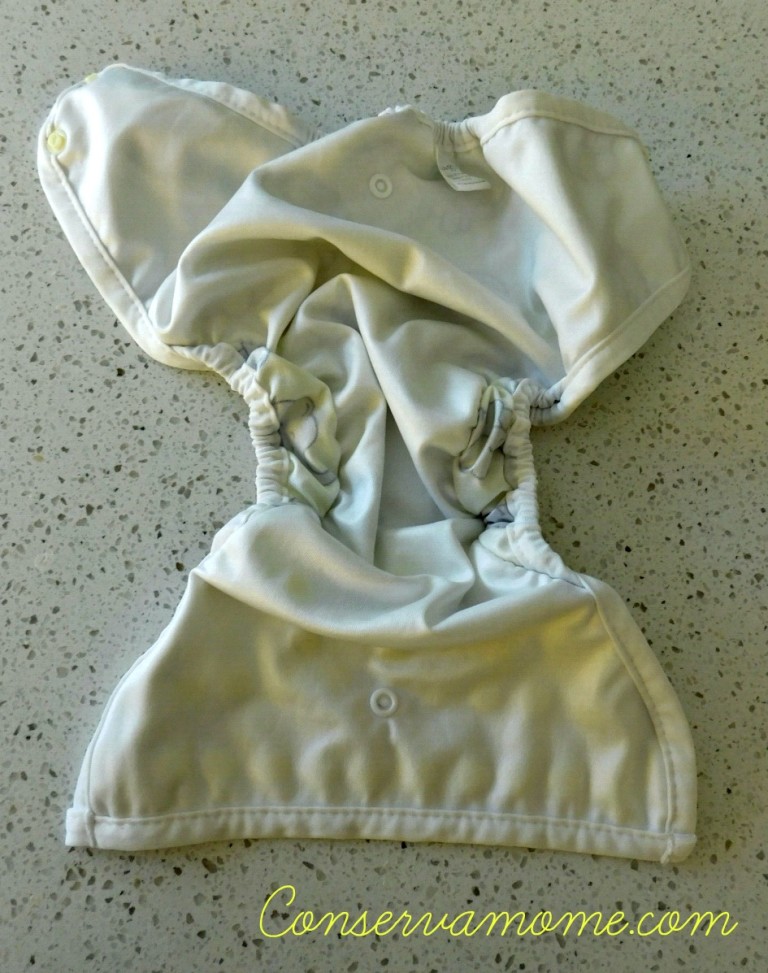 Inside of the All-in-Two Cover.
The elastics around the thighs are really snug and hold in the biggest messes without leaving marks on baby.
Ease of Use
While using a fitted with a cover has an extra step, it's worth it for the absorbency that comes along with it. Putting the fitted on was easy, and the cover easily snapped over the fitted. I did have to make sure that the fitted was tucked in under the cover all around to prevent leaks, but that isn't hard to do! I also have to mention Imagine Baby's wool covers, they are a fantastic budget wool solution and would pair so well with the fitted for overnight. You really can't beat buying a wool cover for only $29.95!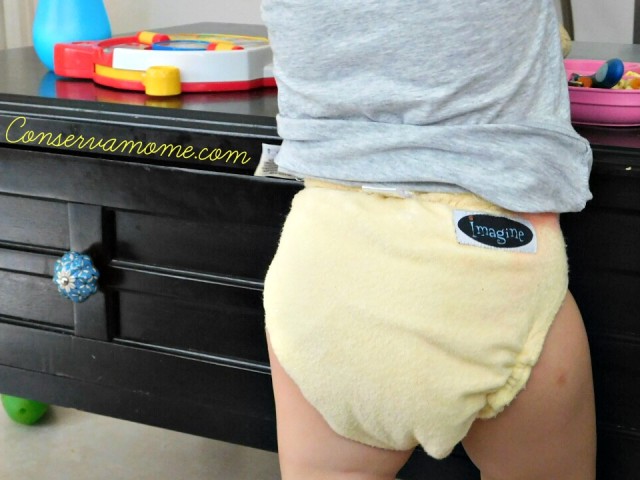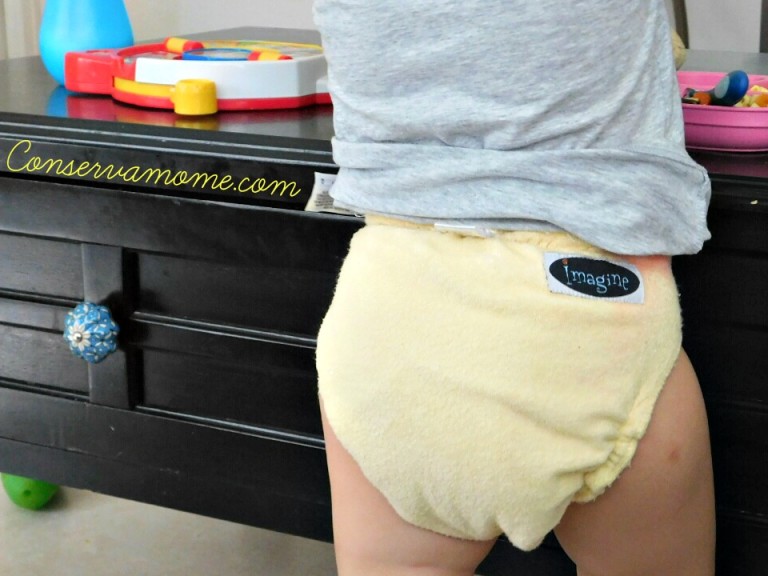 You can buy Imagine Baby's new 2.0 Bamboo Fitted here for only $16.95 and their 2.0 All-in-Two diaper cover here for only $13.95!
To find out more about Imagine Baby Products, connect with them on Facebook, Twitter, and Pinterest!
Save