Everyone wants to save Money. Here are some tips, on How to save Money on Things you use everyday. Tips that are easy and simple to incorporate into your daily life.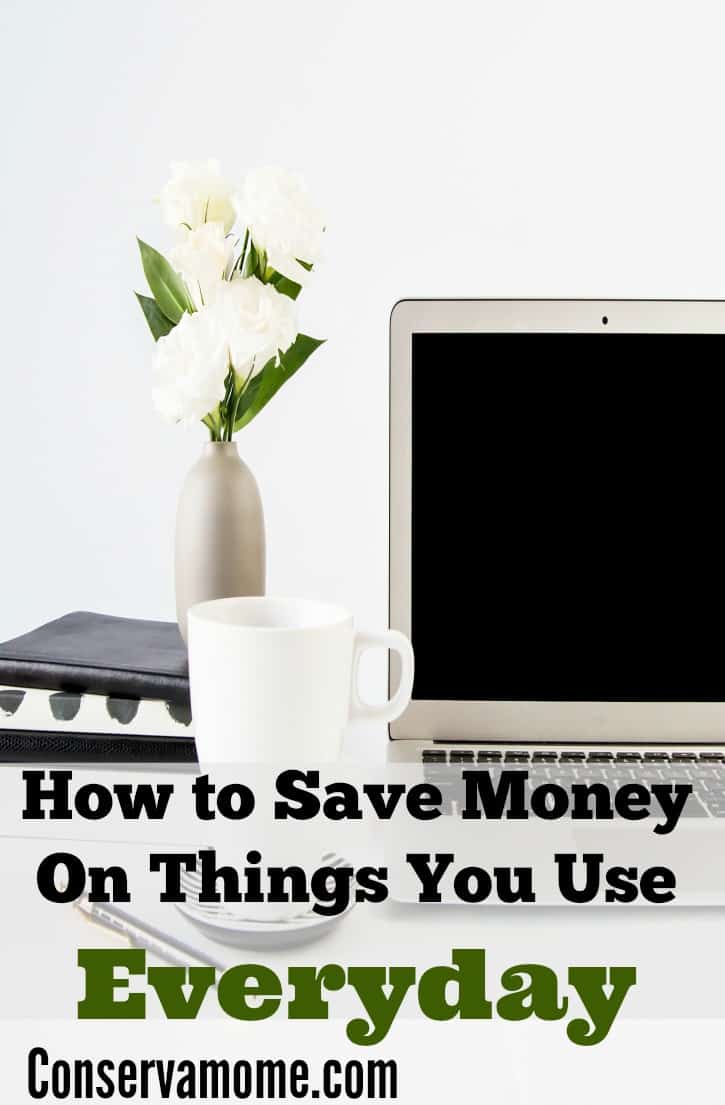 How to Save Money On Things You Use Everyday
It's always a good day when you save money. If you live in the city or a suburban area there are numerous ways that you can enjoy paying less every day by taking advantage of the marketplace competition. This goes well beyond the usual places of suggested savings like turning the lights off, lowering the heat and raising the air conditioning at night.
Revisit your utility bills
If you're like most people, you probably just open your gas and electric bills and then pay them without giving them much thought. If you live in a state with deregulated or unregulated utilities you have the option of selecting your own provider. Take a good look at your monthly statement and then go online and review other companies like ATCO Gas and compare the rates.
Do you really need cable?
For the past 30 to 40 years people have purchased cable through their local provider. The monthly bills from your cable company can range anywhere from $40.00 to $50.00 for basic service to upwards of $200.00 each month for the premier packages. If you find that you really only watch a couple of channels now would be a great time to switch your plan to a different tier or check with other cable companies in your area to see if they are offering a better monthly rate. You could also opt to dispose of it altogether. Companies such as Netflix and Amazon offer a monthly service that includes movies and television shows for a fraction of the cost.
Shop smart
Living in a developed area has plenty of advantages. If you have several grocery stores located within a 1 to 2-mile radius it's time to learn to shop smart. First, make your weekly shopping list and then pull out the weekly flyers, the store's app or go online and see who's offering the best price for each item. You may need to visit a few stores during your outing but the savings is well worth your time invested. Also, don't forget to clip those coupons. They can help save you an additional $10.00 to $30.00 on your grocery bill. If you're in the market for a big-ticket item like a new television or a washing machine wait for a sale. Large department stores run sales several times throughout the year where you can save 10 to 25 percent on the same item, allowing you to put the savings to a better use.
Credit cards
Credit cards if used correctly can help to get you through a tight month and raise your credit score. Before signing up for the first offer that comes in the mail, shop around. There are so many out this that this is an area that you really want to do your research to get the most out of having the card. First, check the interest rate and choose the one with the lowest. Second, decide what you will use it for the most.
For instance, if you like to travel get a card that rewards you for air miles. Over time this can get you a free air trip for a vacation. If you already have a card with a high balance and you want another one, get one that allows you to transfer the balance and is interest-free for 6 to 12 months. This way you can pay off the card without adding any additional expenses. Store credit cards might seem handy, but most times they carry the higher interest rates so before signing up at your favorite store make sure to check this first. Also, many department stores now have advantages to using their card like a percentage off each purchase and rewards that earn you store dollars for a later use.
Buying in bulk equals savings
If you have a larger family buying the small packages doesn't make economic sense. Instead, try signing up for a membership at a Sam's Club, BJs or Costco. These stores carry just about everything in bulk, allowing you to get more for less. They also have their own weekly or monthly coupons that can help you to save even more.
Whether you live alone or have a large family you can spend less on your monthly expenses by shopping around and comparing prices. You may have to invest a little time but the savings you enjoy will offset the hours you put in.
Save
Save