Its a "wobbly world and  babies need all the help they can get".  Crawlings
knee pads are designed to help protect  kids from the time they start to crawl,
walk, and run though the big wide world!  They are perfect for indoor use, and
even better for the rough and tumble world of the great outdoors. They are Recommended for ages 6 months to 4+ years plus.So your little one's Crawlings Knee pads can follow them for years to come!
Crawlings was started by two sisters, each with an infants learning to crawl and become mobile in different ways. They wanted a product that could move with their little one and not impeded in their mobility so they  made a few pair of knee pads, and their babies wore them on the  playground. They  received so many compliments and inquiries from parents, grandparents, caregivers, aunts & uncles everywhere, that we decided to launch Crawlings and the rest is as they say History!


They come in all sorts of fun colors and styles ready to complete any little one's daily wardrobe.
All Crawlings products are CPSIA tested & certified.
One size Fits most. The Body of the Knee pad is made of Cotton,Rayon and Spandex. Each Knee pad is soft, stretchable & Comfortable like a sock and grow with your little one.They are also machine washable which is perfect!

They are also vented in the back to help prevent sweaty back of the knees.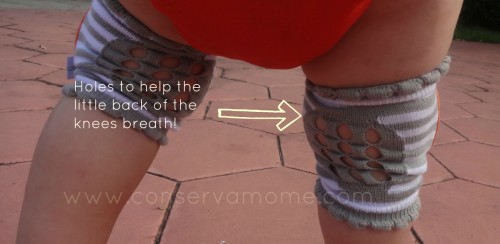 These little Knee pads are perfect for the toddler and the not so toddler to help them while on the go!