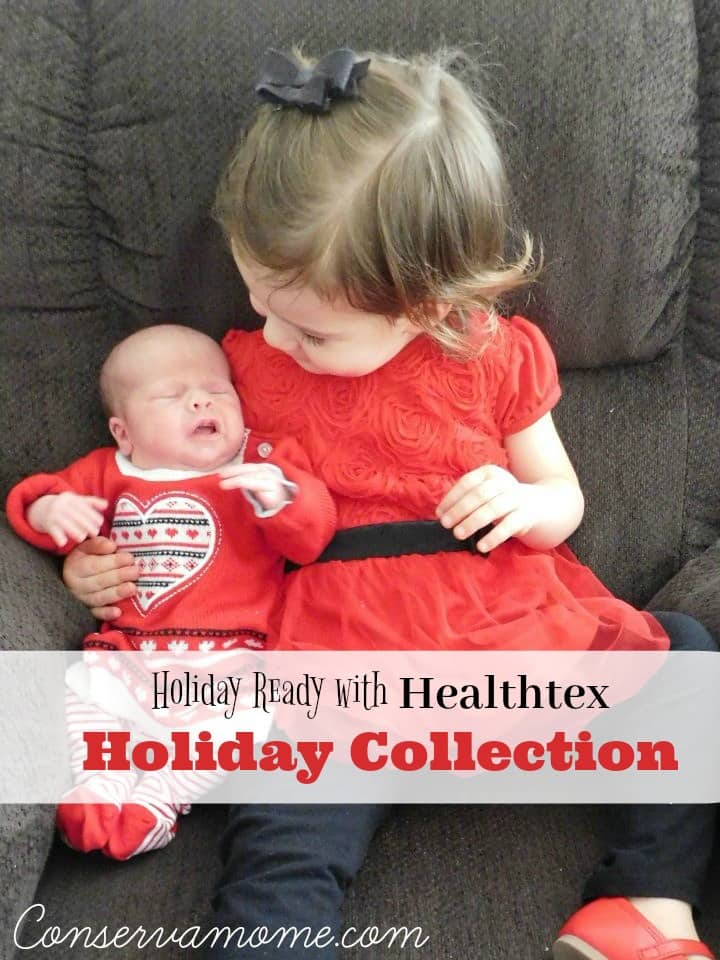 Now that our twins have been born, we're a family with three little girls under three years old. The holidays are even more exciting now, but the thought of having to buy three Christmas outfits seems stressful and expensive! I am so happy we got the chance to try some outfits from Healthtex's holiday line because they are exactly what I was looking for!
For our littlest ladies we tried one of Healthtex's sweater dress outfits. It comes with what are quite possibly the cutest footed tights I have ever seen. Is there anything cuter than baby feet in footies? I don't think so! I was nervous that the sweater would be too hot or scratchy, but the fabric was perfect for kids. Nice and soft, and you can tell the dress will hold up through a lot of wear. Which is important because it's so adorable that it's going to get worn a lot around here!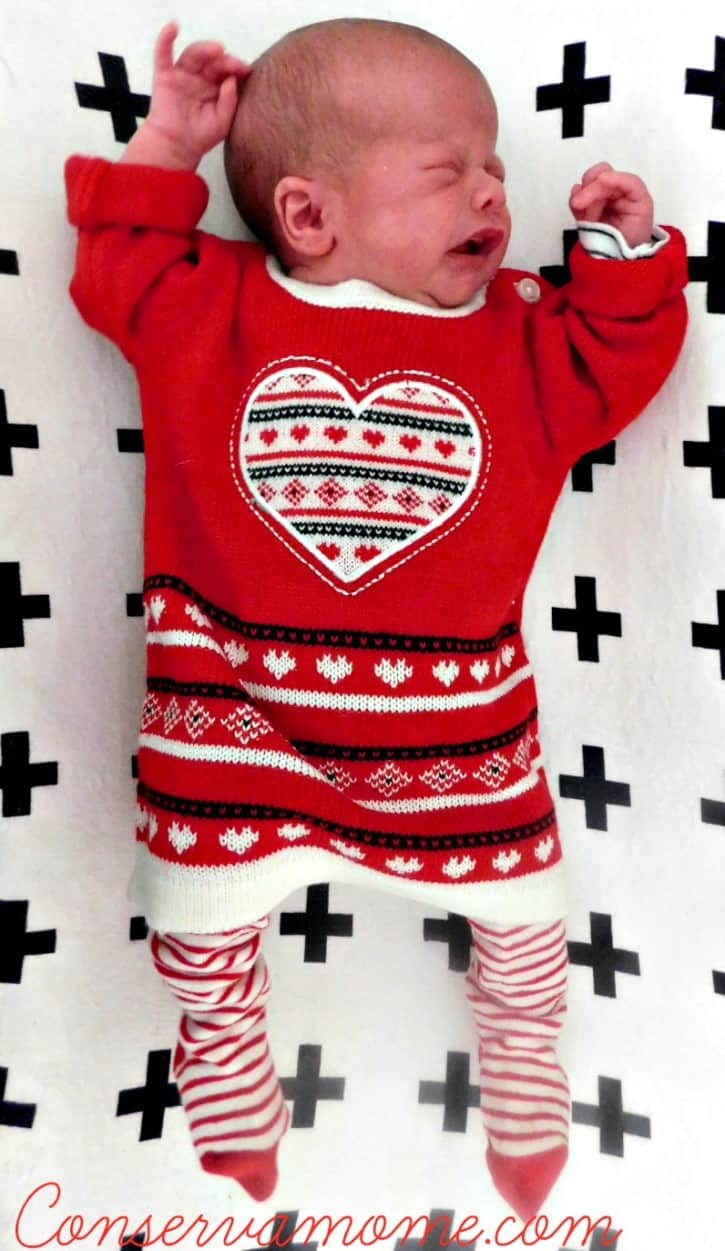 Our two and a half year old got the perfect outfit for an active toddler, black leggings and a red shirt with ruffles. Every time we pull the shirt out of her closet she says, "Oh wow!" and spins around when it's on. At two years old even she knows how great the shirt is! It's the ideal Christmas outfit because she can still run and play and be totally comfortable, but it's special and fancy enough that it can be worn for Christmas photos and Church service.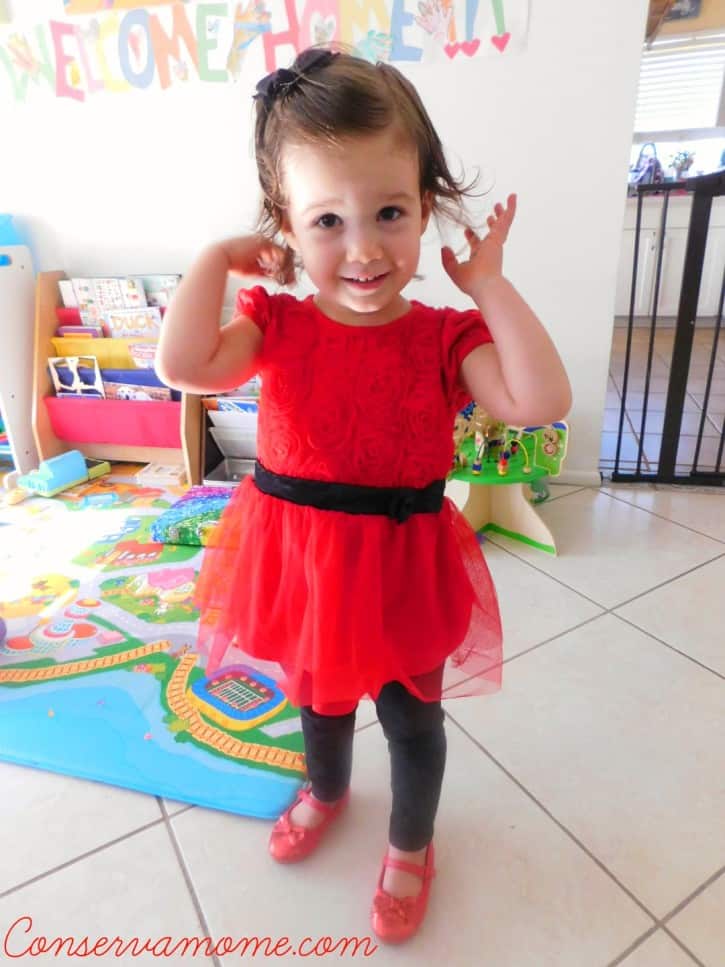 If you're looking for Christmas outfits that your kids will actually enjoy wearing, I highly recommend checking out Healthtex! All too often a Christmas outfit means a scratchy dress, stiff formal shirt, or something that just isn't fun to wear. Not with these clothes!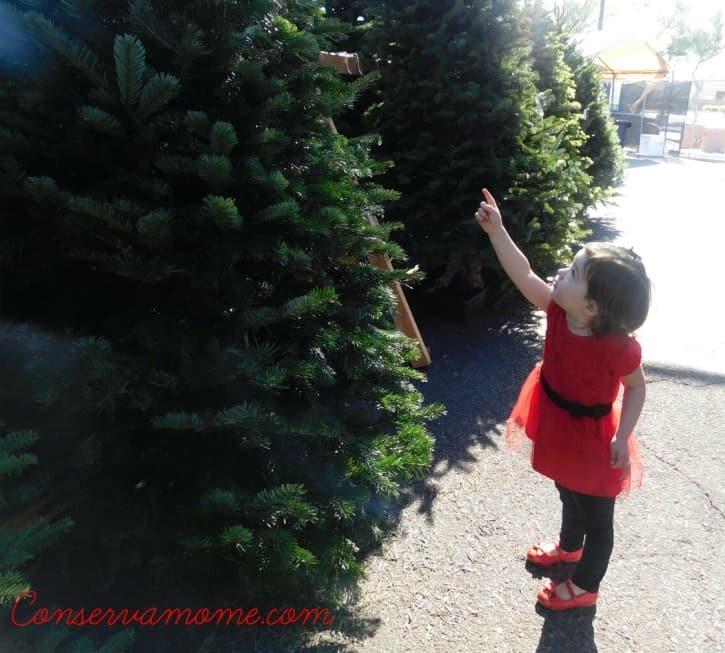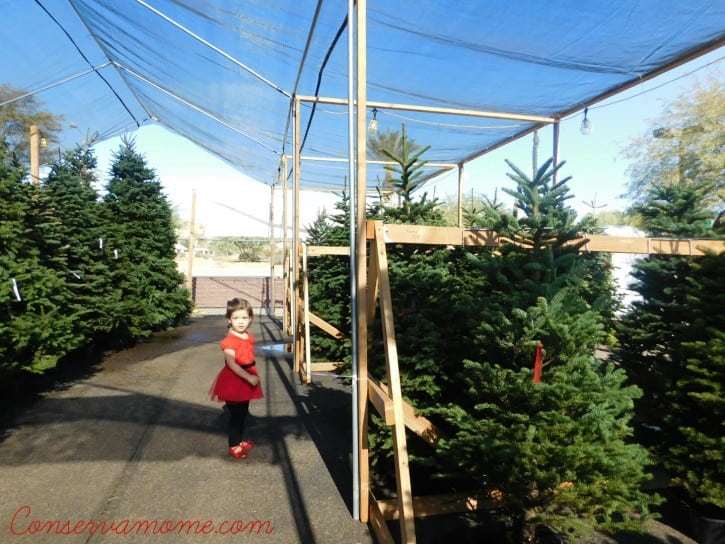 You can check out all of their clothes at Walmart, and of course they come with Walmart's always low prices! Leave more money in your pocket for presents and all the fun that comes with the holiday season!
Follow along with the latest news from Healthtex at @healthtex on Instagram!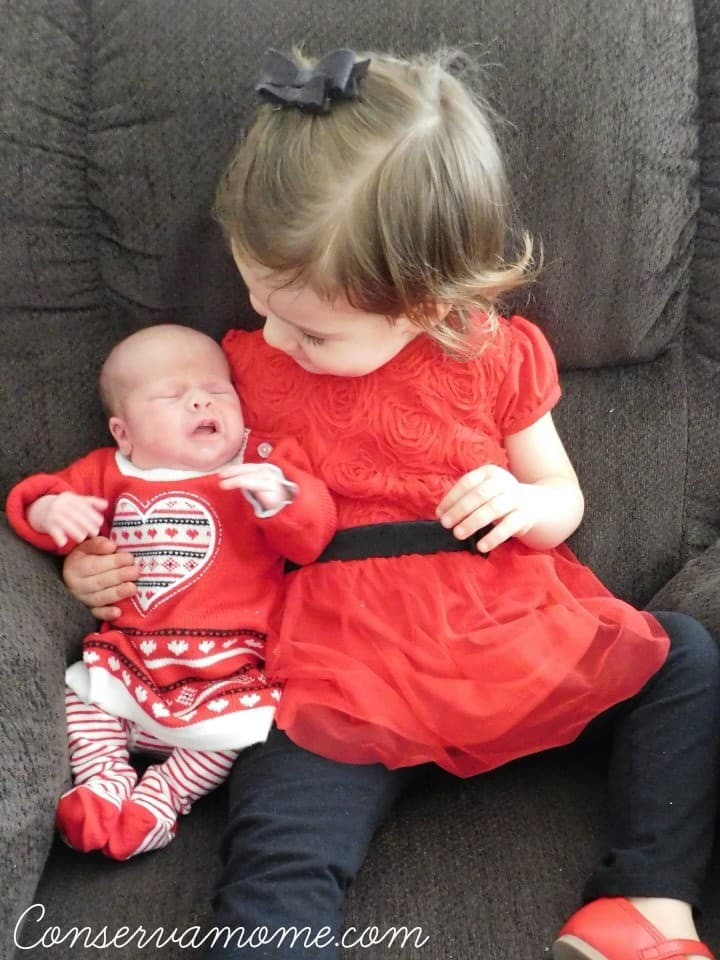 Save
Save