Disclosure: This is a sponsored post on behalf of JOHNSON'S® NO MORE TANGLES® and Latina Bloggers Connect.
With the Holidays fast approaching many Hispanic homes are getting ready to  put together a beautiful dinner which is called Noche Buena. This fun takes place on Christmas Eve. It's a celebration that brings families together to celebrate and have fun. One thing  I love is  dressing up my girls for this dinner and we all know that a beautiful dress also needs a beautiful hairstyle. That way they not only enjoy a great meal but also look their  best at dinner, and the family has more time to spend together.
Dressing up our little ones to look their best is really important, especially when so much family will be around and so many photos will be taken. To ensure the perfect hairstyle to accompany the cutest outfits I make sure to simplify the styling process on my youngest girl who has unruly curly hair. Thankfully JOHNSON'S® NO MORE TANGLES®  has an easy 3-Step regime that makes any styling process easy and fun.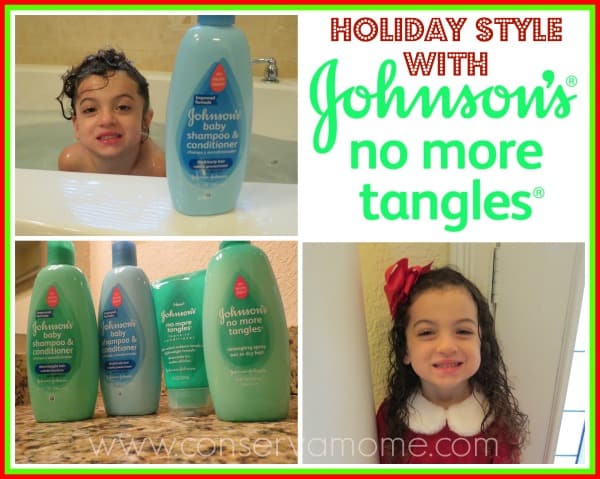 I always start by  Cleansing  with JOHNSON'S® NO MORE TANGLES® 2-in-1 Shampoo and Conditioner which leaves hair beautiful and
easy to manage.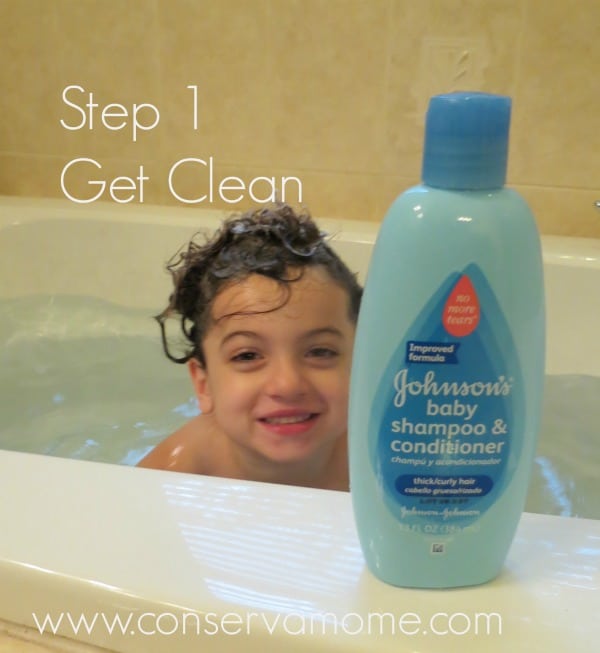 Next healthy hair is important so  Nourish is a must by  utilizing a Leave-in Conditioner.Leave In Conditioner controls wild frizz and
tangles for silky, shiny hair.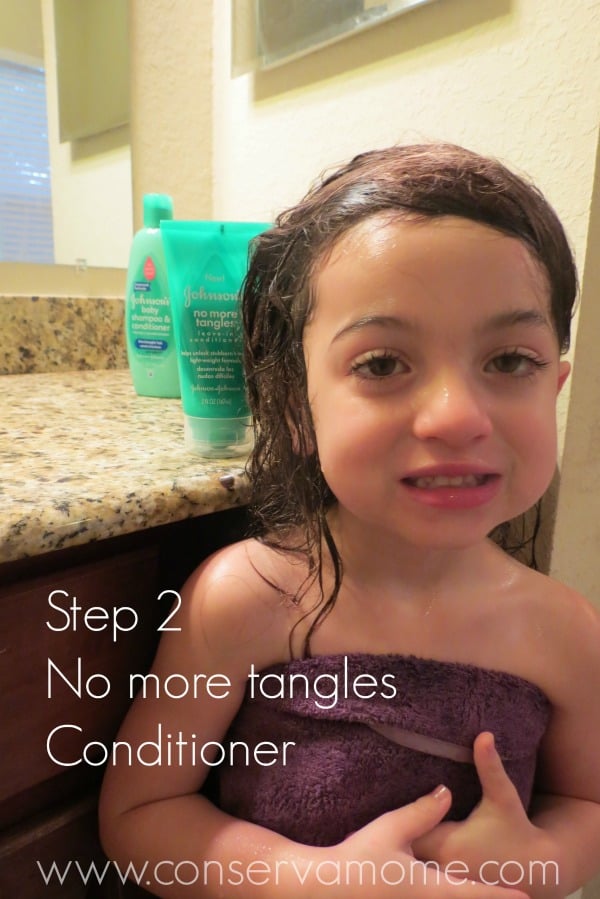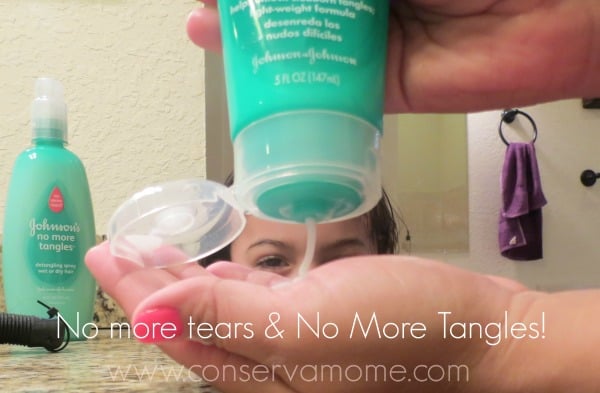 And style using a brush or wide tooth comb and a Detangling Spray.The Detangling Spray instantly unlocks stubborn knots in wet or dry hair. This is a must have in my hair care collection on those days I need to fix her curly hair up quickly!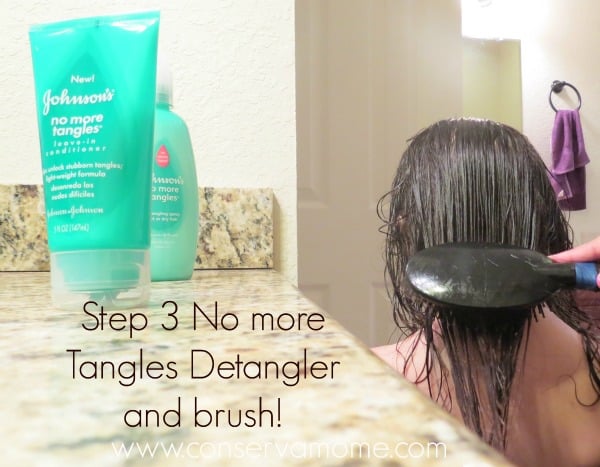 Because I love to style my princess's hair in a classic way and naturally of course, I can use these products to style them perfectly.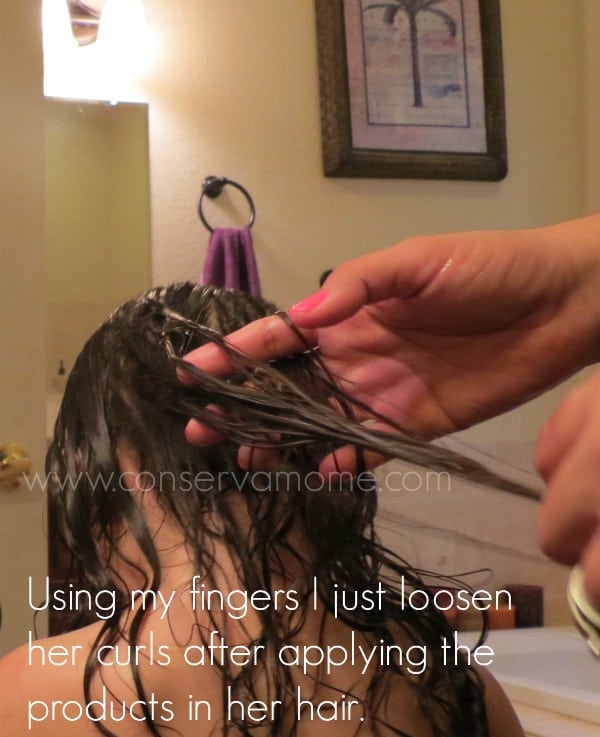 After using my fingers to just loosen her curls. I place a festive bow clipped to the side. I then let her hair air dry giving her curls the natural beautiful look they get with these fantastic products.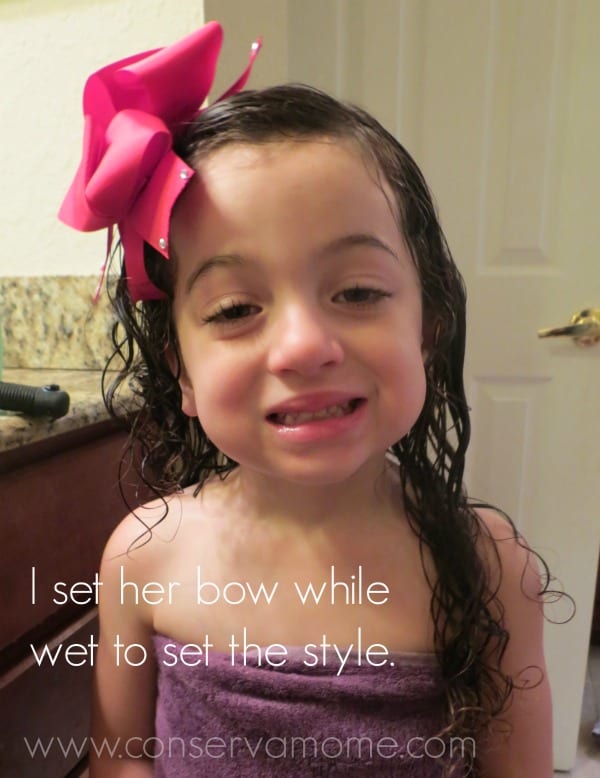 When her hair is set and dried she is ready for the big night.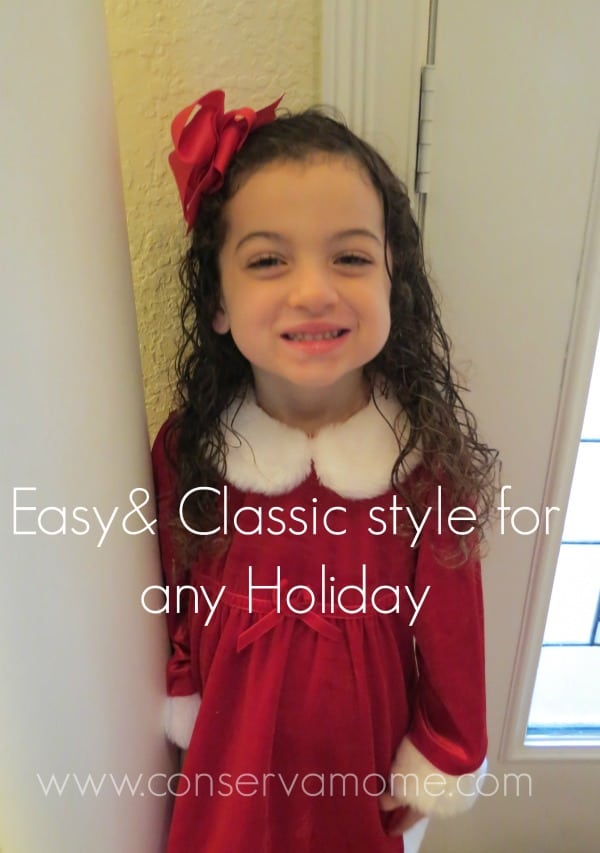 I am always amazed at the beautiful job JOHNSON'S® NO MORE TANGLES® does on my little girl's hair!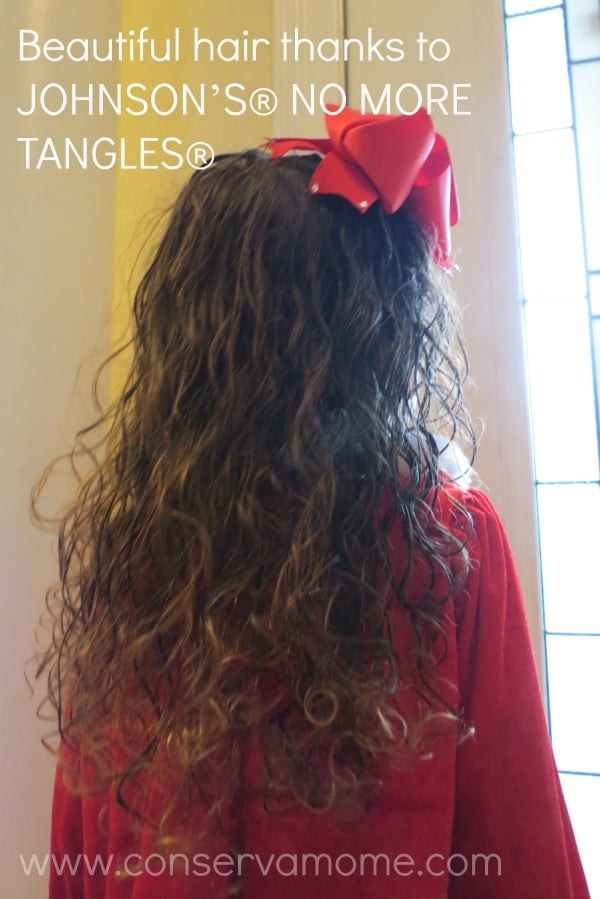 One of the  most trusted name in baby care, JOHNSON'S® Baby is rooted in science and has more than 100 years of leadership in the industry. JOHNSON'S® Baby uses that knowledge and expertise to create pure, mild, gentle and clinically proven products formulated especially for children's delicate hair and  skin. That is why JOHNSON'S® Baby has an exclusive three step hair care nourishing regimen, JOHNSON'S® NO MORE TANGLES®. A baby's hair may double in thickness by their second birthday, but remains more delicate than adult hair. Baby hair is more prone to breakage, and for this reason, JOHNSON'S® NO MORE TANGLES® is formulated with hair conditioners that gently moisturize as they cleanse, to nourish hair as it grows.
The three-step regimen is essential for maintaining healthy-looking and nourished hair.Make the change now and simplify your life with an easy system that leaves your little girl's hair amazing,shiny and ready for the Holidays!
How do you keep your  daughters' hair manageable?
For more fun and easy hairstyles visit the JOHNSON'S® Baby YouTube Page  or head over to the  Follow the conversation in social media by using the hashtag #NOMORETANGLES.