Disclosure: I received the box free of charge. All opinions are 100% mine!
 Children love learning the how and why things work. They also love to engage in an active part of learning. So when I was introduced to Green kid crafts I knew right away this product would be a hit in our home. We're a homeschooling family and although I taught for 9 years I realized quickly my hardest students would indeed be my kids because of the constant need to fill that need to explore and engage in the world around tem.  Their constant thirst for answers makes life interesting. Because I like to think outside the box when it comes to lessons, this product was a perfect addition to a morning filled with fun, laughter and most important learning!
Green Kid Crafts was founded in 2010 in Anchorage, AK, by Environmental activist mother of 2 Penny Bauder. She started the company as a way to spend more time with her children while providing a convenient solution for families to enjoy enriching experiences together.Green Kid Crafts is the originator of earth friendly craft kit subscription programs.  They uses safe and sustainable materials to create activity kits that build creativity and confidence while fostering children's love and respect for the environment.
You can get the boxes in various themes to fit your child's interest or sign up for a subscription that will be mailed directly to your home. The choices are endless.
What you will get in each box:
3-4 award winning craft and science activity kits designed by experts to build confidence, flex creativity and engage kids with the world around them
All materials and instructions, along with some fun extras!
An exciting new theme, think Outer Space, Feathered Friends, Backyard Science, Ocean
Included free for subscribers (a $5.95 monthly value): Green Kid! Activity Guide – a 20+ page collection of additional activities, reading lists, games, puzzles, and more each month, all centered about the monthly theme!
We got the My Weather Station kit. This kit included everything you need to make a Wind Sock, A Weather Station and a Cloud finder. It not only included the paper products and materials but glue dots and string to make the project complete.
Each project comes with great instructions ready to help you complete the project easily. What I love is their emphasis on the process and not the product. So many times we worry about how its going to turn out but not on the process and fun it took to get there.
The kids loved working on each element of their project. It gave them a sense of ownership to their work and product.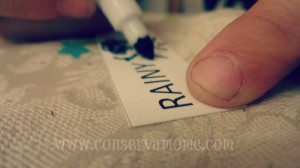 They really were intent,concentrated and enjoying what all these pieces would be come.
And once the projects were complete the fun began!
We found clouds!
Danced in the wind!
We also had a place to check out our weather.
There are so many boxes to choose from and the fun is infinite!  
This is not only the project for children but a must to unlock creativity, and disconnect from all the technology our kids rely so heavily on.
I highly recommend this product to anyone with little ones. This product will unlock fun,learning and creativity.It will make your little ones search for answers in the everyday and most important give them tools for learning that will follow them a life time!
To order go online to Green Kid Crafts. There are many options from a single box to monthly subscriptions starting at 16.95 a month!
For more information or to get the latest news, product information or specials check them out on Social media!
Unlock a lifetime of learning for your little one with a Green Kid Craft Box! Help them think outside the box!