Disclosure: This is a sponsored post on behalf of McDonald's. However our love of this product is all ours.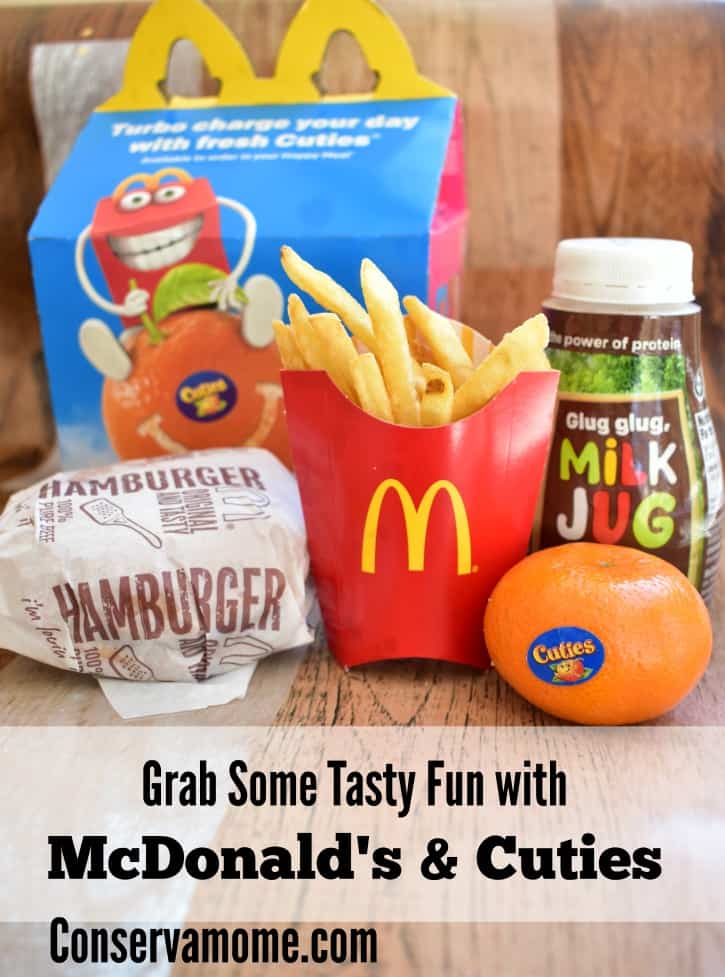 It seems like we're always on the go as a family. We're always running from one practice, meeting or event to another. I know we're not alone. Most families in the U.S. are juggling many activities and responsibilities, so much so that sitting down together for dinner can get pretty tricky. There are nights where sitting down for a family meal can be the last thing on your mind and it is difficult for the whole family to sit down together for a meal, especially a meal where the kids can sit together and have a relaxed, fun time without having mom stress over all the food that needs to be cooked, the dishes that need to be cleaned and general bedtime chaos. Meals where we can sit down and have fun as a family are few. Thankfully, McDonald's makes busy times like these easier to accomplish with their Happy Meal® bundles that now feature the fresh fruit choice of delicious Cuties®.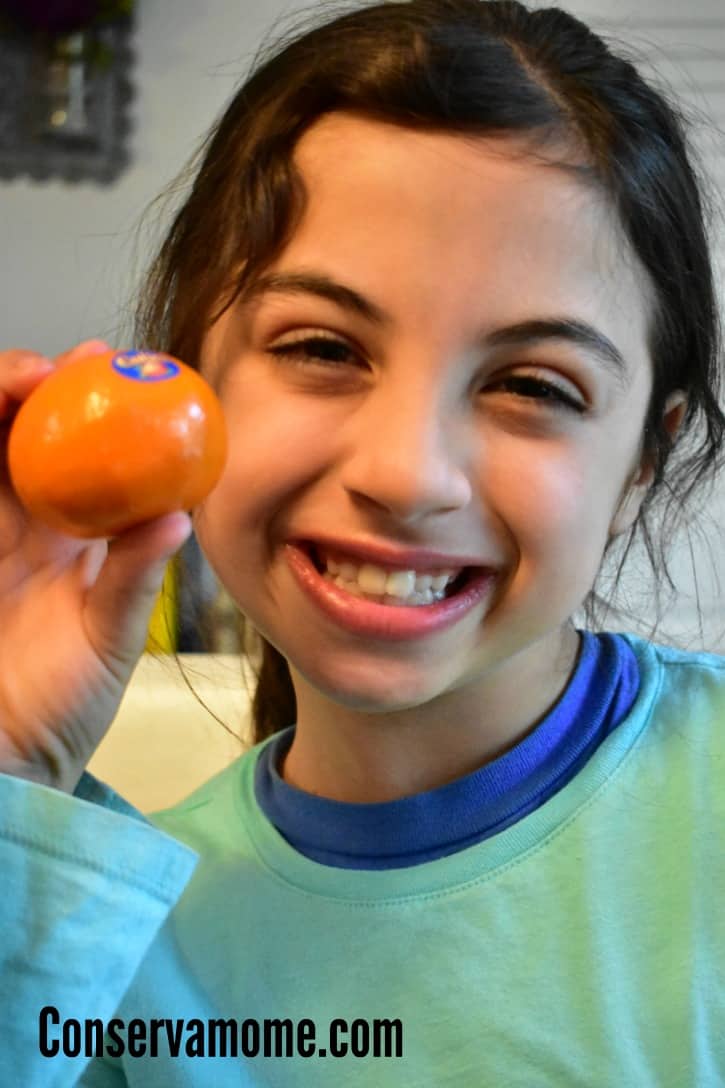 What kid doesn't love the tasty flavors and fun that a McDonald's Happy Meal brings? With balanced options for them to enjoy, your kids can eat a delicious and fun meal with the added goodness of Cuties. What kid doesn't love Cuties? The easy-to-peel, sweet, delicious mandarins that are available in Happy Meal bundles and à la carte. So you'll have more time for them and can enjoy their company during the free hours where they're not playing sports or at ballet class and school.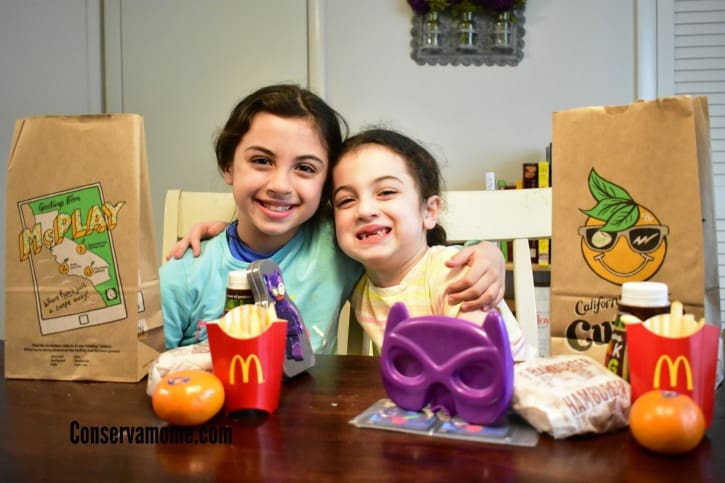 They can take time to enjoy some delicious treats while I get to listen to them talk about their day in those brief fun family moments. They enjoy the games and fun a Happy Meal brings and I get a break from cooking . Because let's face it, they grow up so quickly that spending endless hours in the kitchen reduces the valuable time we could spend together, especially when we've only got a few minutes between that game or that meeting. Sitting down with them around the table is one of the best moments of my week, and I know they enjoy it too. We cherish those moments where the family can be together. Nothing big or special needs to be happening; it's just about us being together.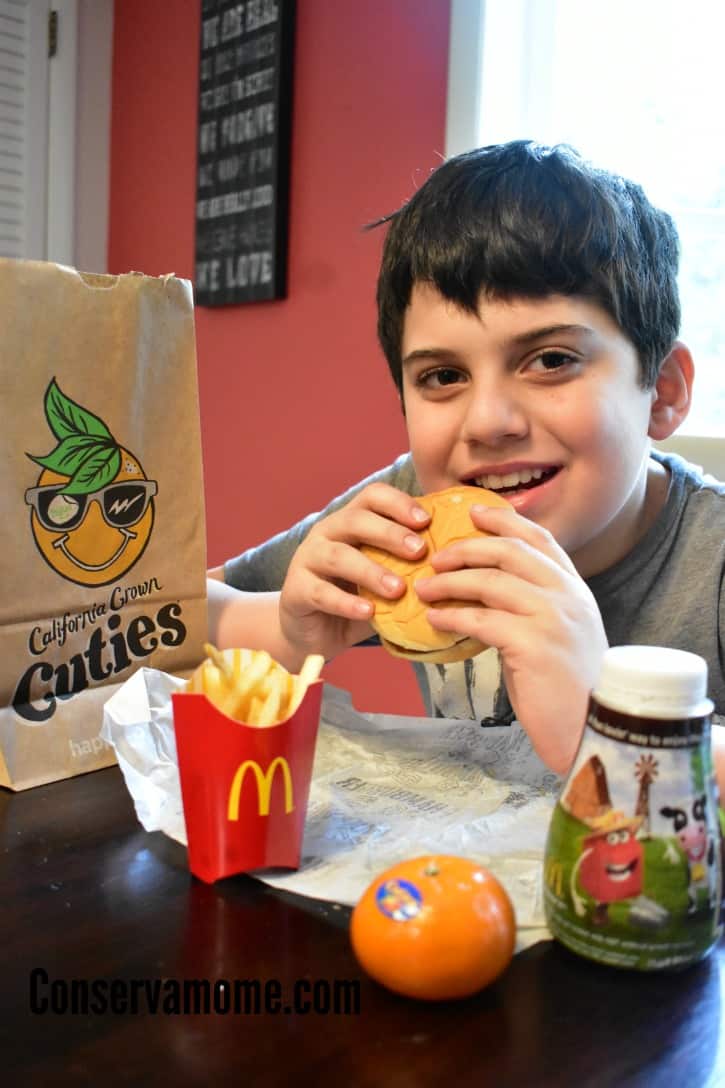 So it's ok to take time to treat your kids to the delicious taste and flavors of McDonald's. McDonald's is committed to help make well-balanced choices fun and easy for families by increasing access to fruit, vegetables, and low-fat dairy. The company that is making it their mission to show a commitment in quality, bringing you quality food and ingredients.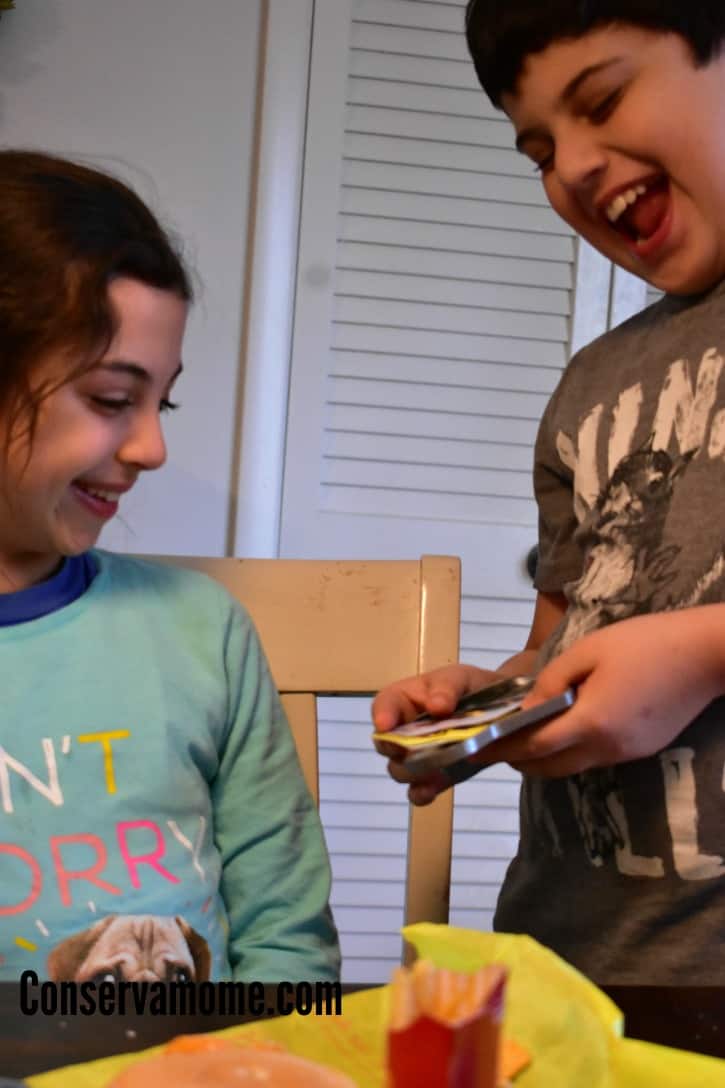 Don't stress about dinner and head to McDonald's today so you can sit down with your kids and enjoy a happy family moment, cherishing those minutes when you can just sit and listen to your children.
Don't forget to get social with McDonald's:
On Facebook & Instagram and stay up to date with all the latest news, fun and more!
Save
Save
Save