Disclosure: This is a sponsored post written on behalf of Florida Prepaid Program. However, All opinions are 100% mine.

Can you believe it!!? February is almost over! That means the Florida Prepaid Open  Enrollment Period is coming to an end on February 29.  So if you've been putting off purchasing this amazing program it's now or not until next year!  Prices are low and there are options for every family's budget. Best of all with 28 Colleges and 12 State Universities, the Sky's the limit!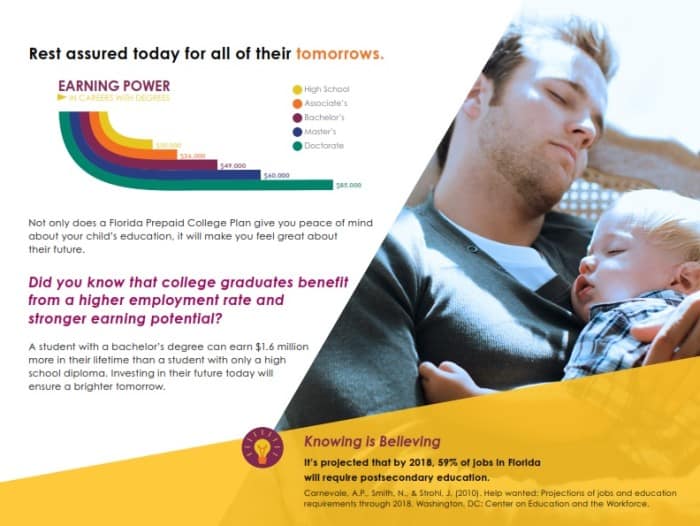 Although, our kids are little they grow quickly and  college seems so far away, it's really right around the corner.  You don't have to research it to know how expensive college can turn out to be. For many college becomes an impossibility because of the amount of money needed to pay for it. This is an easy  way to help Floridians save for future qualified higher education expenses by providing a cost-effective, financially sound Prepaid College Plan and other college savings programs.
There are 6 plans to choose from for any budget and if your child ends up leaving out of state they'll pay what you would have paid for a school in Florid or if they get a scholarship you'll have your money refunded or you can transfer the plan to another family member, so you will always win with this program!
So here's your chance to give the gift of education to a loved one. When ordering make sure and use the promo code: BLOG1516 to receive a gift from Florida Prepaid.
So what are you waiting for? Head over right now and check it out before the open enrollment ends for the year and you loose out on all the prices for this year!
Check out this great video on making this great decision for your family!

Don't forget to get social with Florida Prepaid Program on: