Making your outdoor space look good can be a breeze with these Five Stylish Outdoor Accessories for Budget Gardens.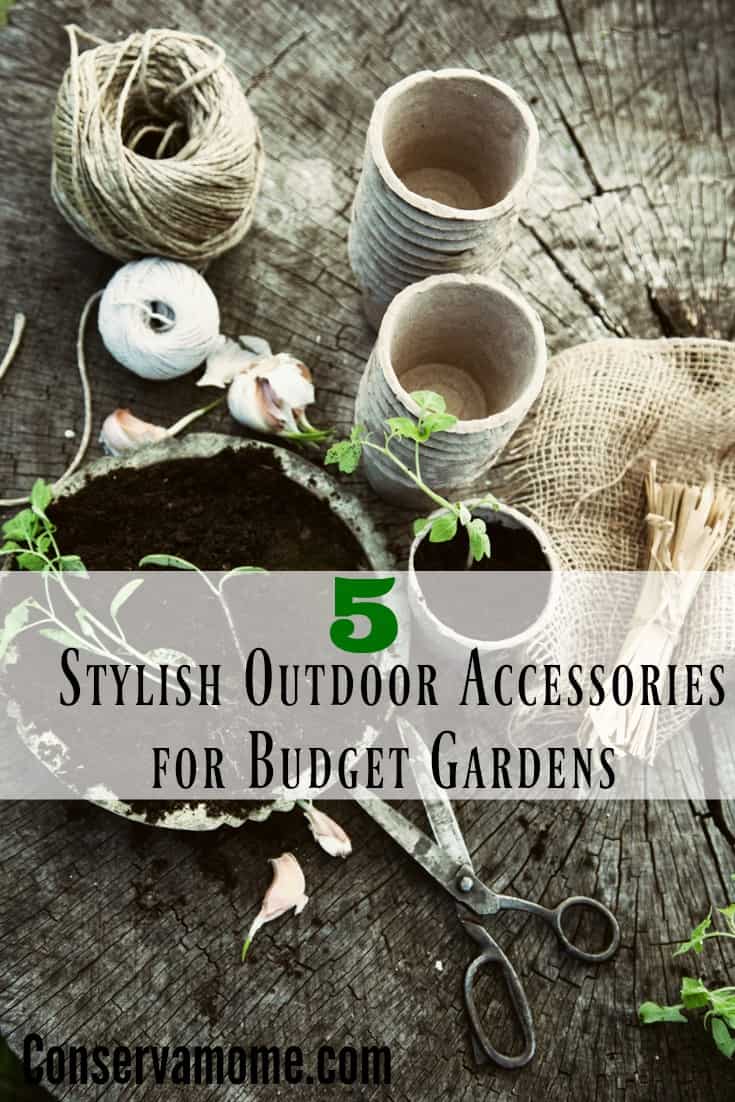 Just because you like to keep a close eye on your finances, doesn't mean you deserve a drab and boring outdoor space. Everyone wants a touch of luxury and fun in their garden, so check out five stylish outdoor accessories for budget gardens. You'll find a wide variety of outdoor accessories that will create that wow factor, on a much lower budget than you'd think.
Jam jar lights
These are a great accessory that are so easy and economical to make yourself. You can simply add some battery powered fairy lights to a clean jam jar if you can find a lead small enough, but I'd recommend being a little more creative, making a row of lights with coloured jars, so you can add a romantic or festive feel to your garden at any time of year. For some design inspiration, check out a guide here.
Teapot planters
Who said planters have to be plant pots you pick up from the local garden centre? These days, just about any vessel you lay your hands on can be turned into a planter. If you're going for a quirky Alice in Wonderland theme, you can pick up some vintage crockery from most car boot sales to make a teapot that pours moss. Or, how about creating a glass terrarium filled with your favourite plants as a centerpiece for your outdoor dining table?
Metal photography
Photographs outside have traditionally been seen as a no-go area, because of course, they'll get damaged and soaked through by the elements. All that has changed now though thanks to HD metal photo prints from Hello Canvas; they use a thin aluminium sheet with a special coating on top to print your photograph onto. They're totally scratch-resistant and waterproof, so they'll last for years and years against terrible weather, compared to other less durable accessories.
Washable seat covers
If you see a plain and simple outdoor dining table for a great price, but you're not keen on the colour or style, washable seat covers are the answer! They're the quickest and easiest way of giving a budget piece of furniture an instantly more expensive look, and you can change the colour, pattern and style with every season as they're very inexpensive to pick up.
Don't forget about rockeries
Landscape and water features are not only relatively cheap these days, but they can also add more value to your property, so they're a fantastic investment. Rockeries are made to look very rustic and natural, so you'll be able to construct one of these out of any materials you find around! If you have a little more money to spend, incorporate a simple water feature into the design too.
I hope you've found this article useful, and it's given you some design inspiration for your own budget garden. Do you have any more money-saving tips when styling your outside space? I'd love to hear about them, so do let me know by leaving a comment in the section below.
Save