Disclosure: Although I received a free Slooooks family game to facilitate my review, all opinions are 100% mine.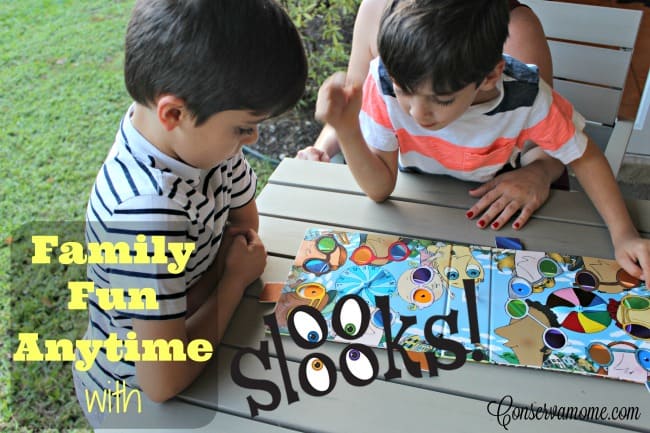 Most of you probably remember playing I Spy when you were a kid, or maybe your kids like to play it.  It's a simple game that you can play pretty much anywhere making it a great way to pass the time.  This cool new game takes it a step further.  It's called Slooooks and it's like playing I Spy and a scavenger hunt at the same time!  It's a fun, educational, and portable game your kids will love!
Here's how it works.  The game consists of a game board with two spinners, and a timer.  One spinner is used to select a letter and the other one is to select a color.  Once a player spins both spinners, he or she looks for an object in the room/game area of that color that starts with that letter.  If the player finds the object, they can slide open one of the different colored "eyes".  The first player to open all five of their eyes wins.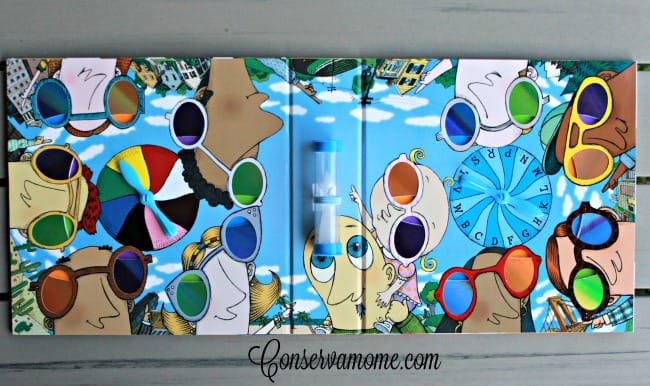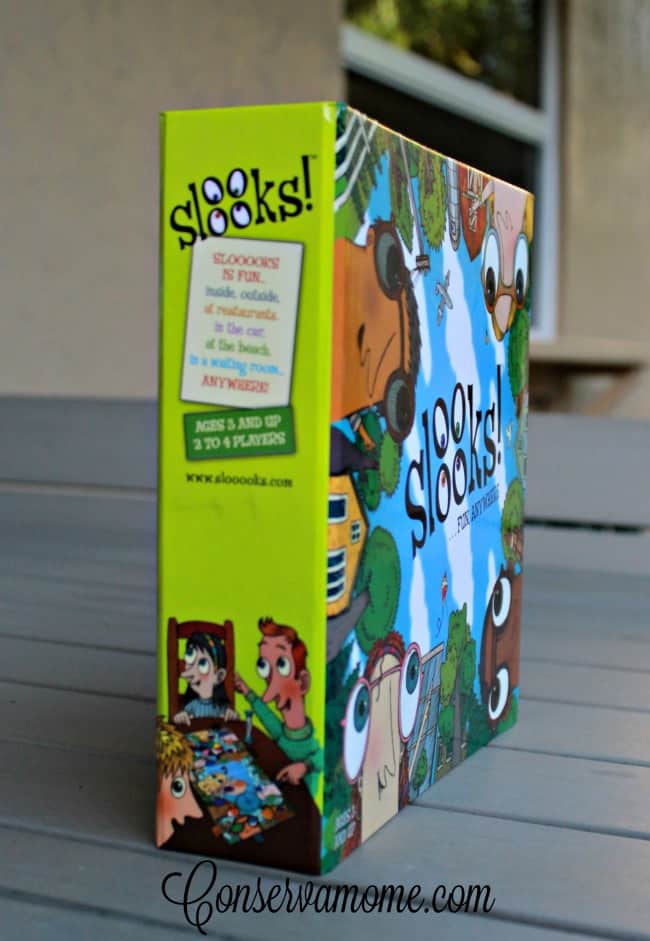 This game board folds shut and is easy to transport which makes it a great choice for taking on long car rides or trips.  I really like the fact that there are no pieces to lose.  Even the timer has its very own holster so it won't get lost.  You can play this game anywhere, in a car, at a restaurant, a room, the backyard, the whole house, wherever you want!  Even better, this game is easily adaptable to different age groups and has 4 alternate versions of the game.  For example, are you somewhere with very few objects around?  You can play the "Mind Slooooks" version of the game where you use your brain instead of your eyes!  Spin the spinners and think of as many words as you can before the time is up!  Check out all the different ways to play here.  It's fun for kids because they have many ways to play, so it's like having several games in one!
Slooooks was named a Dr. Toy "Best Vacation Products" winner, is Parents' Choice Recommended by the Parents' Choice Foundation, and won the 2011 Creative Child Magazine's Game of the Year award.


You can buy this great game online at www.slooooks.com.  It is truly the ultimate scavenger hunt game!
Save