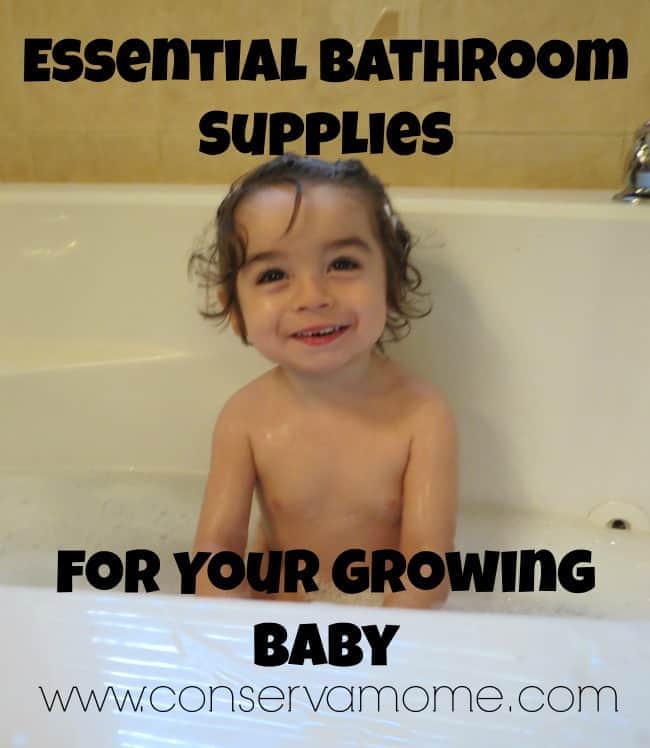 It's easy to focus on the nursery and your baby's wardrobe. But the one place you shouldn't forget is the bathroom. Your baby will need almost as many bathroom supplies as you do. And you should not just use your own. Here's why as well as what you should be stocking up on.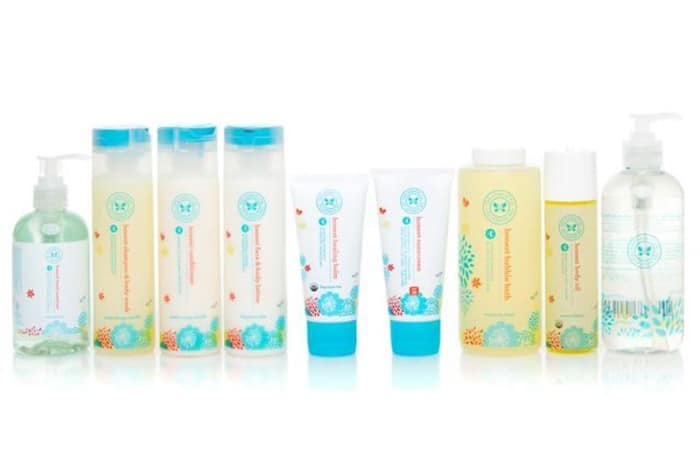 Why You Should Use Baby Products
It might be tempting to use regular bath products on your little one. After all, you already have most of the supplies on hand. Back years and years ago, that's what they did. Babies didn't get special treatment. But this is one of those cases where you shouldn't go back in time to reclaim an old tradition. Regular shampoos, bath soaps, and similar products are all far stronger for adults. Baby Centre points out that all baby products are made with far gentler products. Through stores like Honest, you can purchase all the bathing supplies you need, and they will be specifically prepared for babies. This typically means that they will be
Less abrasive
Free of dangerous parabens, fragrances and the like
Less toxic
Less drying
The "no tears" mantra that Johnson and Johnson is famous for with its baby shampoo applies to the general concept behind baby products. Your baby will squirm around in the water. It's inevitable that some of the soap and possibly even lotion will get in his or her eyes. With adult products, the response will be screaming, crying, and a possible allergic reaction. With baby products, it's far less traumatic. A gentle rinse will be sufficient.
The Bath Essentials
Two of the most essential products you can have on hand are baby shampoo and baby bath soap. These are the two that are most likely to get into your baby's eyes. When looking for the right brand, choose one that is gentle and features a clear list of ingredients.
Lotion, in a pinch, doesn't have to be baby lotion so long as it's gentle and fragrance free. If you use cocoa butter or coconut oil based lotions without mineral oil, it may work fine. Natural Parents Network recommends using pure coconut oil to nourish your baby's skin. It's completely safe, and it can help cure baby acne as well as baby eczema. Just be cautious. A little bit goes a long way, and your baby may be a little slippery. You can use this in conjunction with lotion, using one in the morning and one in the evening or after bathing. Ideally though, you should have a good supply of baby lotion on hand. Unlike cocoa butter and coconut oil based lotions, it absorbs quickly into the skin, protecting your baby against further dryness and rashes without taking a lot of time.
Washcloths and towels are also important. The ones designed for babies are often made of terry cloth or other softer material to further protect the baby's skin. If you decide to use your own towels, check their abrasiveness. Knobby rough towels can aggravate your baby's skin. If your child has sensitive skin, it's even more important to use soft ones. Some of the best towels are the hoodie towels that allow you to swaddle your baby and cover his or her head fresh out of the water. Keeping your baby warm after a bath is essential to his or her health. The Mayo Clinic states that newborns are particularly sensitive to changes in temperature and must be kept warm to avoid weakened immune systems and sickness.
Additional Products for Your Baby
While the soaps, lotions, and towels form the brunt of what you'll need when you come home from the hospital, there are a few additional items you'll want to have on hand.
Infant toothbrush
Fluoride free toothpaste
At least one separate washcloth for rubbing baby's gums
Bath safety ring
Bath toys appropriate for your child's age
All of these items will allow you to have a well stocked bathroom to bathe your baby and keep her clean and safe. You may also want to add in diaper rash cream as well as an emergency set of diapers, particularly if you change your baby's diaper in the bathroom. The emergency diaper set shouldn't be kept in the same location as your regular diapers. This way you don't go through them accidentally before you realize you need to make another diaper run.
While much of your attention might focus on the nursery, you can't forget the bathroom. Using adult products on babies can cause serious problems and even make your baby dread bath time. Make sure that you have baby shampoo, baby soap, and baby lotion on hand. It's also best to have baby towels and washcloths to ensure the fabric fibers don't cause abrasion. Having additional products on hand like baby powder and an emergency supply of diapers is also a good idea. When it comes to babies, it's better to be safe rather than sorry.