When booking some amazing getaways why not check out some  'green-certified' hotels have gone above and beyond to ensure sustainable practices that are keeping the Earth happy and healthy. With  Earth Day's 45th Anniversary right around the corner (
April 22
to be exact) wouldn't this be a fun way to celebrate? From Ecoventura's wind turbines in the Galapagos to Turtle Beach resort's solar-heating system and ecological landscaping in Barbados,Here are five hotels and cruises that are certifiably green.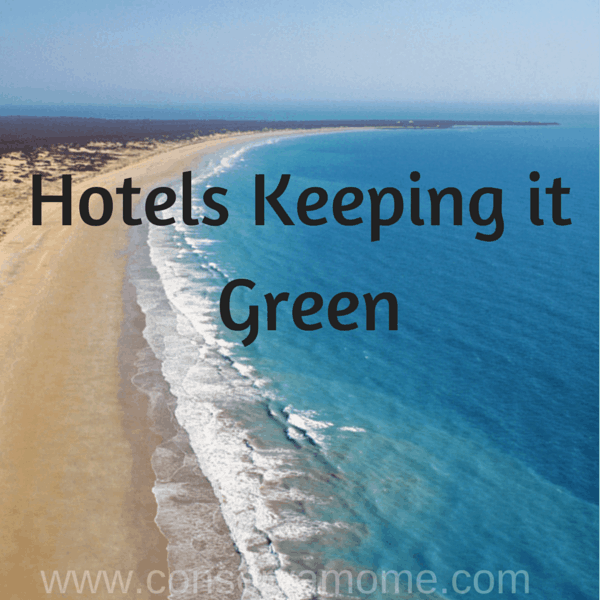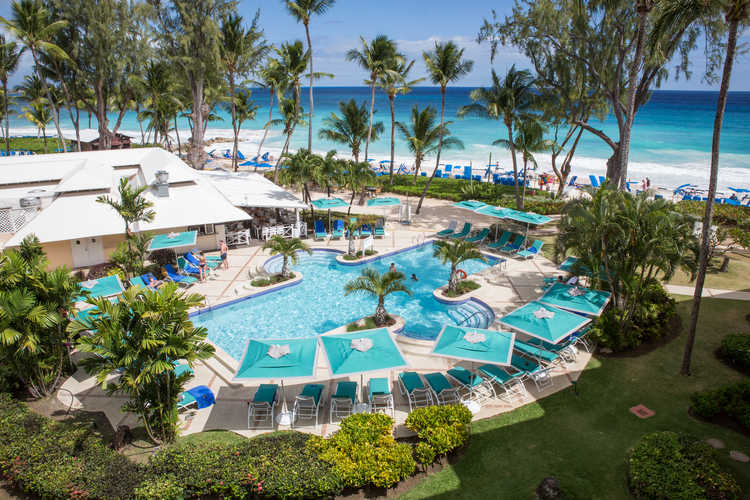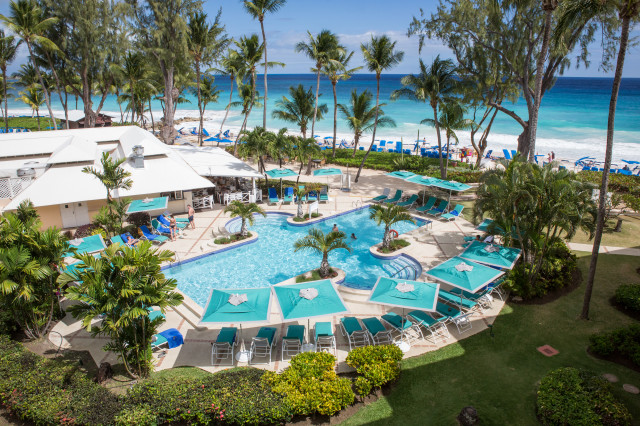 Perched atop the warm, white sands of Barbados' south coast, the all-inclusive Green Globe certified 
Turtle Beach
 resort is making strides to reduce its ecological footprint. Earth-friendly practices include utilizing native plants in the resort landscaping to limit the introduction of invasive species, using an ultra efficient solar water heating and inverter technology system, and opting for recycled supplies like biodegradable and compostible trash bags. New initiatives will include capturing rain water for re-use and switching in-room shampoos and soaps to all-natural Aveda products. Join the green side by visiting 
www.turtlebeachresortbarbados.com
to book.
Sandpearl Resort, Clearwater, Florida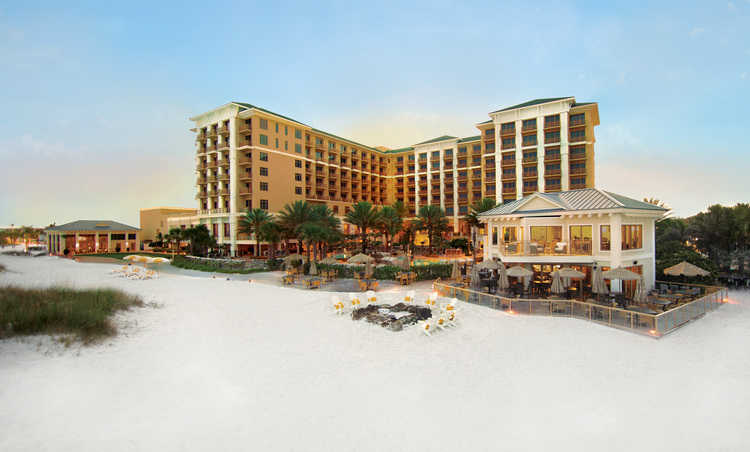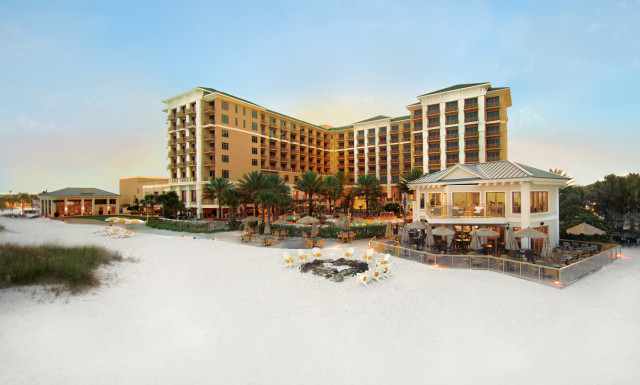 Recognized as Florida's first Silver LEED Certified resort, the Sandpearl Resort is rooted in a dozen sustainable practices to keep the natural beauty of Florida's Gulf Coast ecosystem intact.  These practices include installing a geothermal pool heating system that cut costs and energy, chilled water air-conditioning to provide long-term energy savings, as well in-room energy management systems that adjusts the temperatures in unoccupied rooms to reduce energy waste. Additionally, a vertical garden was recently installed in the organic fine dining restaurant, Caretta on the Gulf, to provide guests with freshly grown herbs and micro-greens in their organic dishes and cocktails.  To book your next 'green' vacation, visit 
www.sandpearl.com
 or call
866.384.2995
.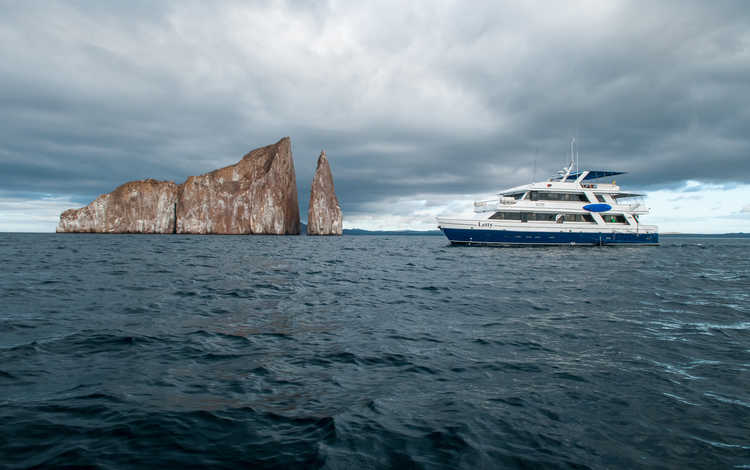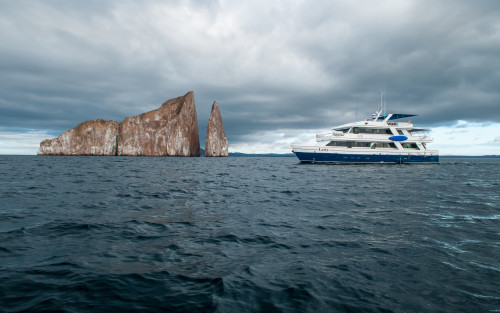 Cruising through the Galapagos on custom built mega-yachts, 
Ecoventura
 is a SmartVoyager-certified operation committed to minimizing the impact of tourism on the Galapagos Islands by protecting the environment and bringing guests face-to-face with the islands' famed wildlife. Sustainable practices include serving locally inspired gourmet cuisine to reduce the risk of introducing foreign plants and insects to the ecosystem, and operating two unique itineraries with small group land embarkations. One vessel has even installed 40 solar panels and two wind turbines to minimize carbon emissions. Experience personal animal encounters with Darwin's legendary wildlife, while working to preserve the region by visiting 
ww.ecoventura.com
 or calling
1-800–633-7972
.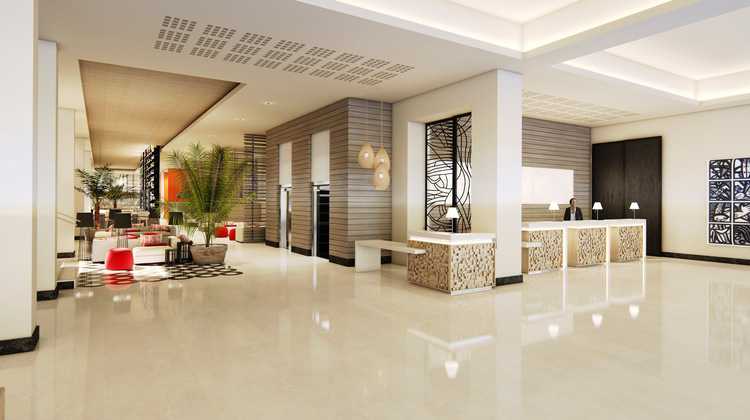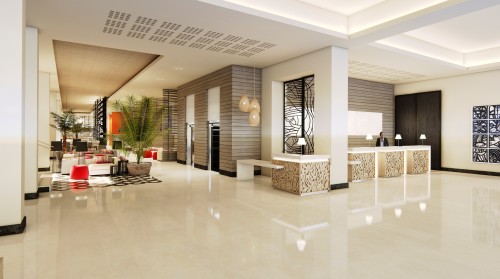 In an effort to support local businesses and sustainable practices, the 
Marriott Port-au-Prince Hotel
 sources many of its needs locally through community partnerships and incorporates a number of eco-friendly design elements including solar panels for heating water, energy-efficient light sources, room occupancy sensors and disperse control faucets. But the ecological elements don't stop at the design — hotel suites offer locally branded bath products, which are packaged entirely out of recycled materials and feature all-natural ingredients like oil, herbs and nuts native to Haiti. By working with local producers to reduce carbon waste production, the hotel aims to reduce its energy consumption by 2% per year. To book your eco-friendly vacation on an island that truly displays Earth's beauty, visit 
www.marriott.com/hotels/travel/papmc-marriott-port-au-prince-hotel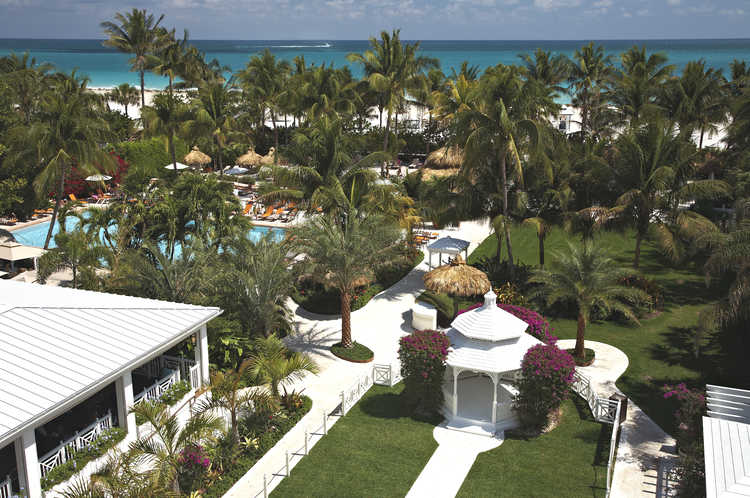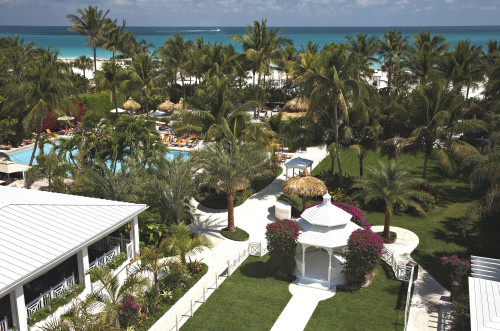 Focusing on health and total wellness, The Palms Hotel & Spa puts environmental awareness at the forefront of each guest experience. Through a comprehensive "Inspired by Nature" program that includes green initiatives for reducing, re-using and recycling, beach clean-ups, an in-house Green Team and participation 
in the Sustainable Hospitality Council, the oceanfront resort has been recognized as one of the only hotels in Miami Beach to be awarded by Green Key Global with a 4 Green Keys rating. The Palms 
also won
 the Sustainable South 
Florida Award
by the Miami Chamber of 
Commerce, the Silver Level Green Leader Certification, and The Green Award from The Real Estate Council's 2nd Annual City National Bank Better Beach Awards, among others. For the opportunity to participate in a hands-on, beach clean-up while vacationing in style, visit
www.thepalmshotel.com
 to book.
Ready to vacation? Make sure and check out these fantastic hotels and book your next vacation with Fun and green in mind!