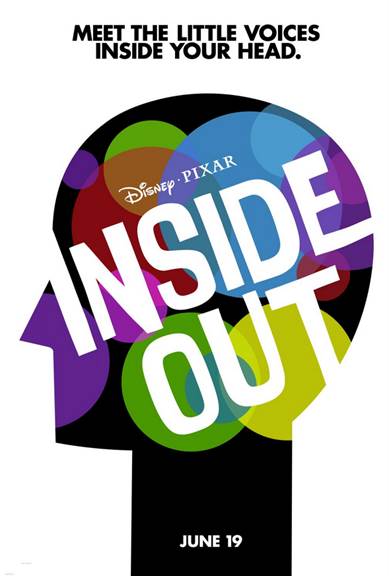 The brain is the most complex organ in the body. Its amazing inner workings are what make us function and navigate through daily life. However, how does it truly work? Disney/Pixar decided to take a comedic look at what goes on in the mind and the importance of emotions,memories and what makes us who we are.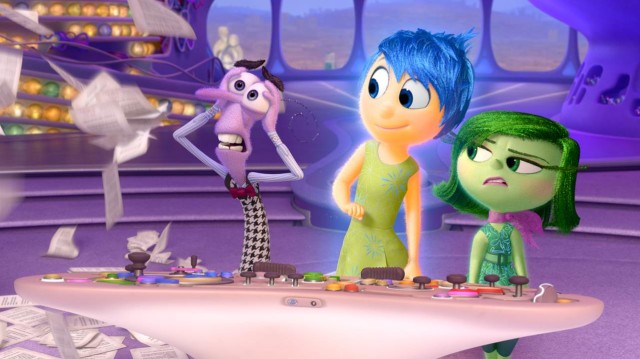 Based in Headquarters, the control center inside 11-year-old Riley's mind, five Emotions are hard at work, led by lighthearted optimist Joy (voice of Amy Poehler), whose mission is to make sure Riley stays happy. Fear (voice of Bill Hader) heads up safety, Anger (voice of Lewis Black) ensures all is fair and Disgust (voice of Mindy Kaling) prevents Riley from getting poisoned—both physically and socially. Sadness (voice of Phyllis Smith) isn't exactly sure what her role is, and frankly, neither is anyone else.
When Riley's family relocates to a scary new city, the Emotions are on the job, eager to help guide her through the difficult transition. But when Joy and Sadness are inadvertently swept into the far reaches of Riley's mind—taking some of her core memories with them—Fear, Anger and Disgust are left reluctantly in charge. Joy and Sadness must venture through unfamiliar places—Long Term Memory, Imagination Land, Abstract Thought and Dream Productions—in a desperate effort to get back to Headquarters, and Riley.
My Kids and  I had the opportunity to catch a screening of the movie before it hits theaters today June 19th . When you are able to put together an all star cast like Director Pete Doctor did (Monster's Inc & UP) you realize that what you will find will be nothing short of fantastic.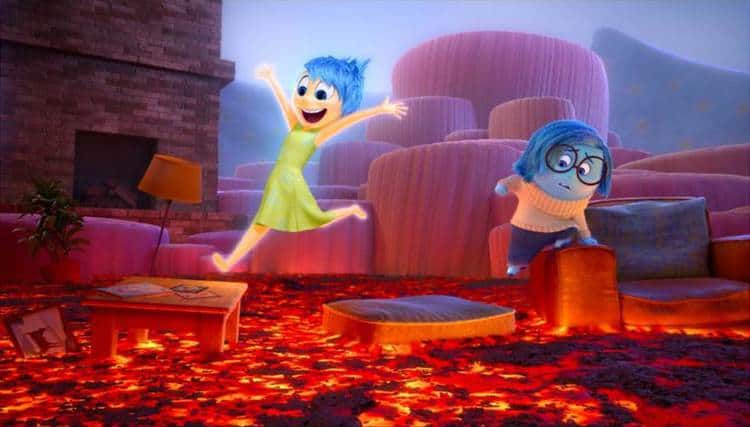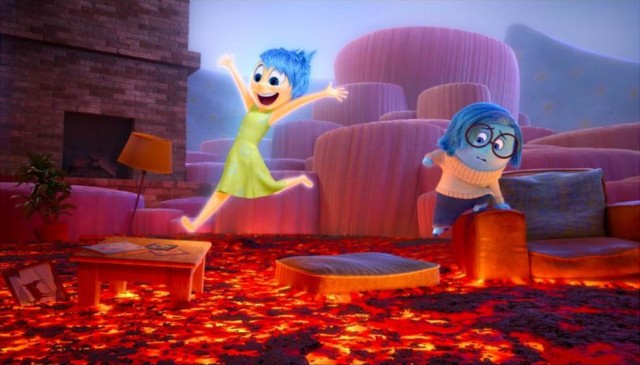 Inside out is able to touch on the basic theme of emotions and how they make up most if not all of our decisions in such a fun way. It also emphasize the importance of core memories that end up becoming the center of who we are and how crucial they are to who we become as people. I love how this movie was able to put together so many important lessons about family,friendship and the basic qualities that make us who we are while keeping you laughing through out. They managed to do this in a fun way that grabs little one's attention while touching on some valuable lessons.
It played to kids naturally with characters you will fall in love with from the start and take with you long after the movie is over. The theme is sweet, yet comical giving a younger audience a funny and very memorable storyline that they will love. For the older audience like myself,it gave me a sense of nostalgia and realization on how fast kids grow up and how we have to make the most of their memories and life experience. These are going to be the building blocks that will help them grow as individuals.
Another theme that I really liked about this movie was how it makes you realize how important a healthy balance of all our emotions are. Many times we try to block emotions because they may not show a side of ours we want others to see but at the same time it's important to show all our emotions at given times and how important they each are. This is such a great lesson for younger kids,especial in that it teaches them that it's ok to feel a certain way, it's ok to be sad,happy or scared.
Disney & Pixar have done such a fantastic job putting all these elements together in such a fun way. I have no doubt this will be one of this years hits and will be a favorite for years to come.
This movie was Directed by Academy Award® winner Pete Docter ("Monsters, Inc.", "Up"), produced by Jonas Rivera, p.g.a. ("Up") and featuring an original score by Michael Giacchino ("The Incredibles," "Ratatouille," "Up").

It hits theaters today June 19th! So don't miss out!
Don't forget to get social with Inside Out!
Like INSIDE OUT on Facebook: https://www.facebook.com/PixarInsideOut
 Follow INSIDE OUT on Twitter: https://twitter.com/PixarInsideOut and https://twitter.com/headquarters
Follow INSIDE OUT on Instagram: https://instagram.com/PIXARINSIDEOUT/
Follow INSIDE OUT on Pinterest: https://www.pinterest.com/disneystudios/inside-out/
Visit INSIDE OUT on Tumblr: http://insideoutheadquarters.tumblr.com/
Follow Disney/Pixar on YouTube: https://www.youtube.com/user/DisneyPixar
Visit the official INSIDE OUT website: http://www.wdsmediafile.com/walt-disney-studios/InsideOut/
INSIDE OUT opens Today , June 19th!