Silvergate Media, a highly creative TV production and licensing company that develops world-class children's brands, and The Maritime Aquarium at Norwalk invite area children to meet Captain Barnacles of the Octonauts™ Sept. 24 & Sept. 25.
The brave polar bear will be at The Maritime Aquarium for special half-hour "meet and greet" sessions at 11 a.m., noon and 2 & 3 p.m. Bring your camera, as Captain Barnacles will pose with children and  families for photos.
The Octonauts are a dynamic team of underwater heroes who explore the ocean in search of adventure  and fun! From their undersea "Octopod" base, the crew embarks on exciting missions to explore the deep
sea, rescue amazing creatures and protect our oceans! Explore! Rescue! Protect!
Captain Barnacles' appearance is free with Maritime Aquarium admission: $22.95 for adults and $15.95 for children 3-12. Children under 3 are free.
Learn more about special events, exhibits, programs, study cruises and IMAX ® movies this fall at www.maritimeaquarium.org.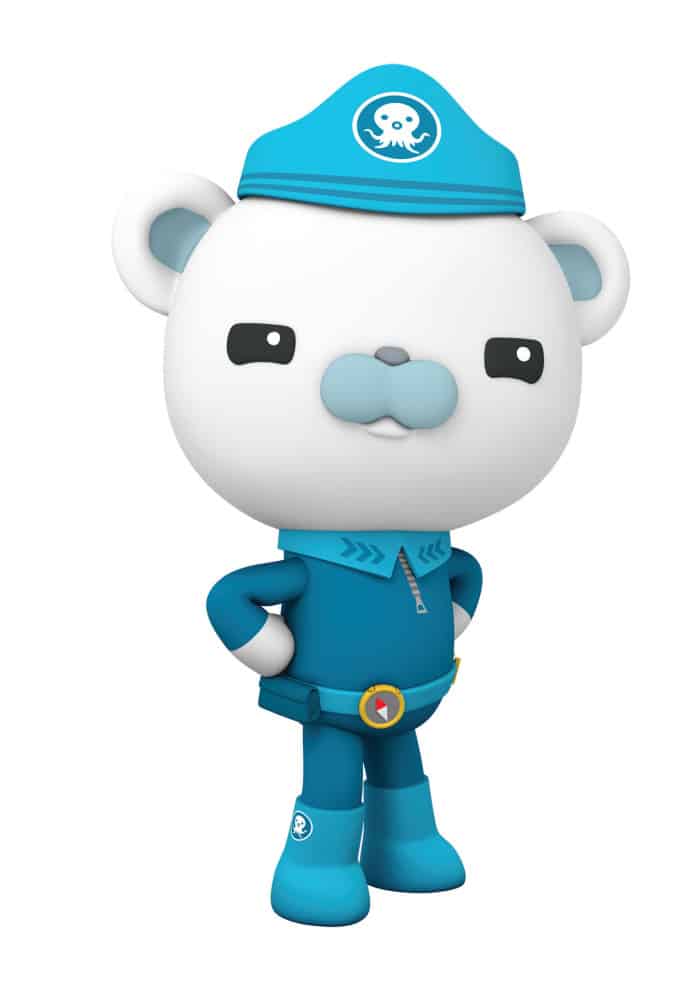 The Maritime Aquarium is a not-for- profit organization whose mission is to educate visitors about – and to create stewards for – Long Island Sound. It accomplishes this by allowing visitors to get close to more
than 250 species native to the Sound and its watershed, including sharks, seals, sea turtles, river otters, jellyfish and other animals. One of the top places for family fun in Connecticut, the Aquarium also features
hands-on educational programs and displays, public study cruises out onto the Sound, and Connecticut's  largest IMAX movie theater, with a screen that's six stories high. TripAdvisor.com reviewers rate The
Maritime Aquarium as one of the Top 25 aquariums in the U.S. and No. 1 in New England, while Yankee Magazine recently named The Maritime Aquarium as the Best Family Attraction in New England.