Disclosure: I received a package of Dahlia Feminine Pads free of charge. All opinions are entirely my own.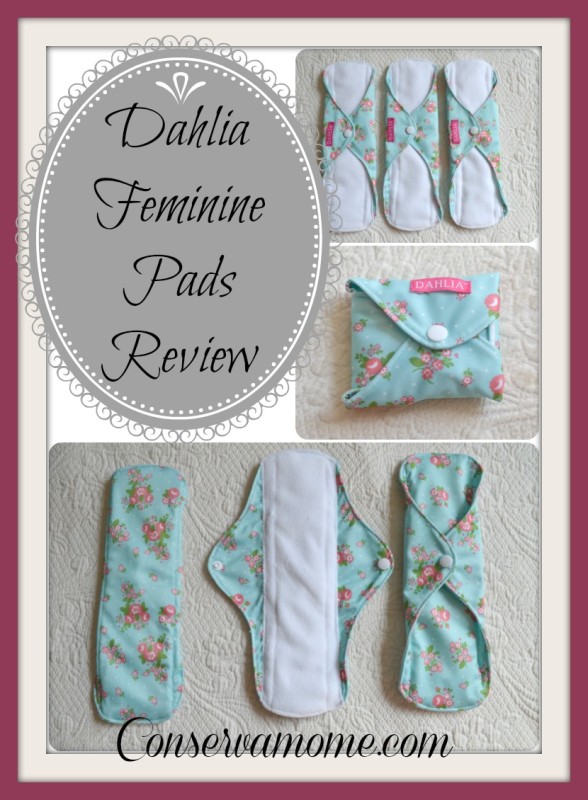 I will be the first to admit that the idea of cloth feminine products scared me. I thought it would be gross and messy. Actually, I used a lot of the same negative reasoning that people who don't understand cloth diapers use. Shame on me.
Last week when good old Auntie Flo came for a visit I tried out cloth pads. The folks at Buttons Diapers also make Dahlia Feminine Pads so they know a thing or two about cloth. Usually I only wear a pad at night but I decided that daytime was a better idea for trying cloth pads for the first time. I was still skeptical about leaks. Shame on me.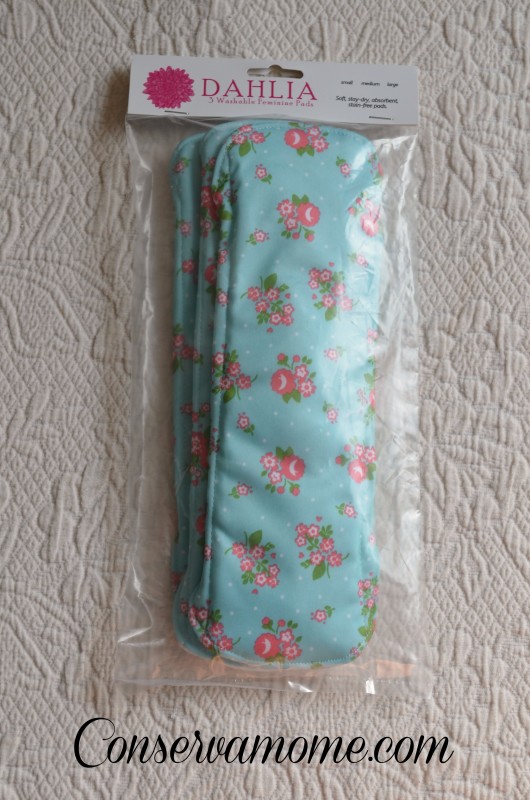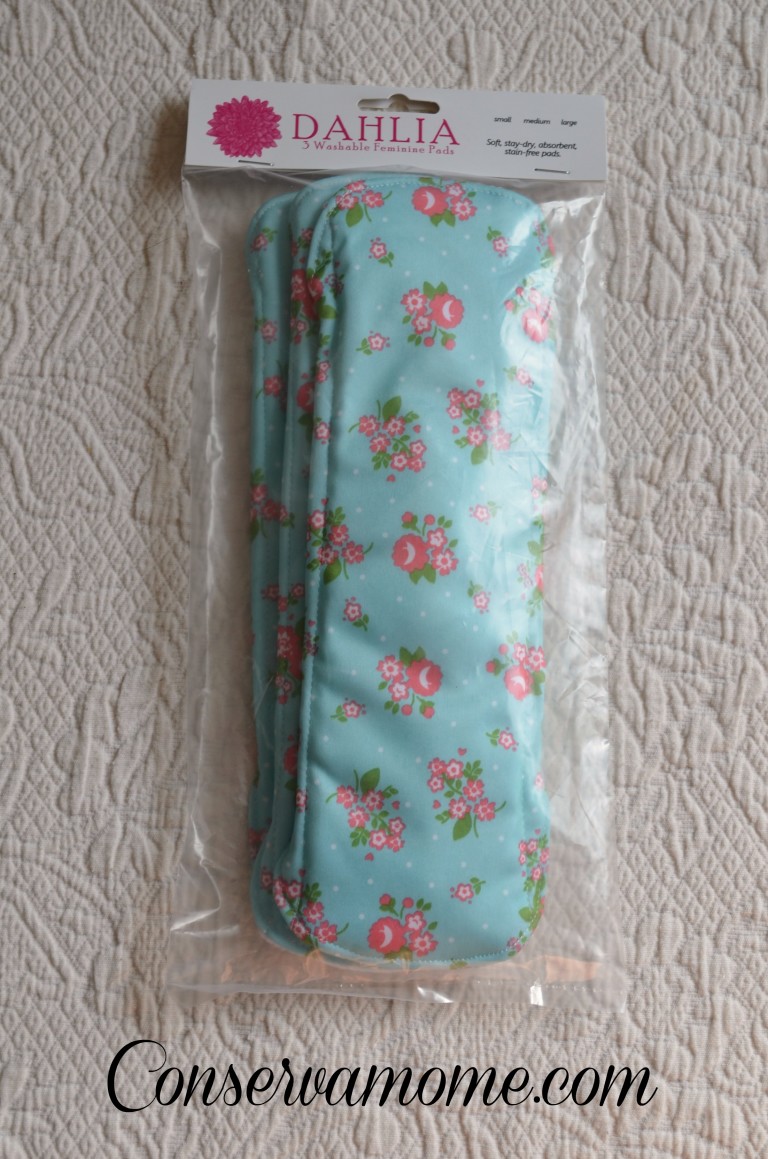 I was surprised at how comfortable the pads are. There is no pesky adhesive that might pull or irritate skin. The top of the pad is a very soft microfleece and the rest is microfiber with a PUL backing. That combination left me feeling just as dry as I ever do with a disposable pad. In fact, I never even had the paranoid, nagging feeling that my pad was leaking like I usually do while wearing disposable pads. I used these pads off and on throughout my whole cycle and never experienced leaks – even at night.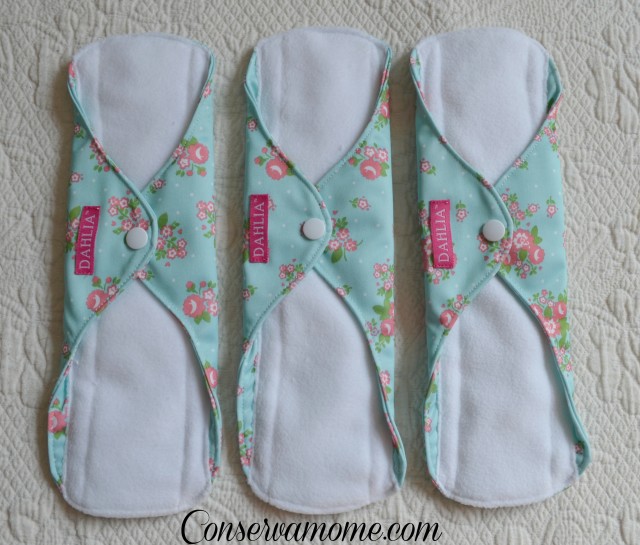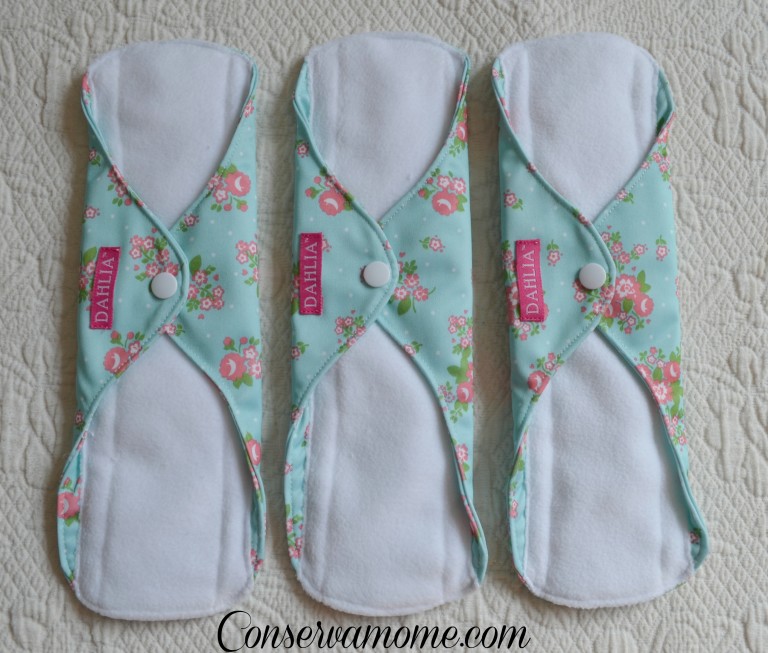 Besides leaks I had three other concerns that turned out to be completely unfounded.
First, I thought the pad would feel much too bulky. I tested it out wearing jeans, athletic leggings, jogging shorts, and yoga pants. It was imperceptible in everything I tried on.
Secondly, I worried that the pad would slide around since there was no adhesive to keep it anchored. Again, my worry was unfounded. It stayed right where it was supposed to be. (I didn't wear a cloth pad when I went jogging because I feel more comfortable with a tampon for exercise so I cannot testify about the pad staying put during vigorous activity.) There is a snap on the wings of Dahlia pads so you can secure it around your underwear. If you are out of the house while using these cloth pads you can tri-fold the pad and use the wing snaps to keep it closed. I love this feature.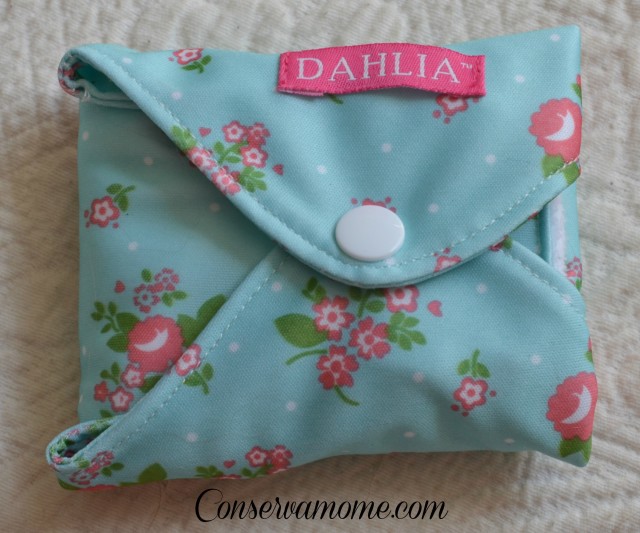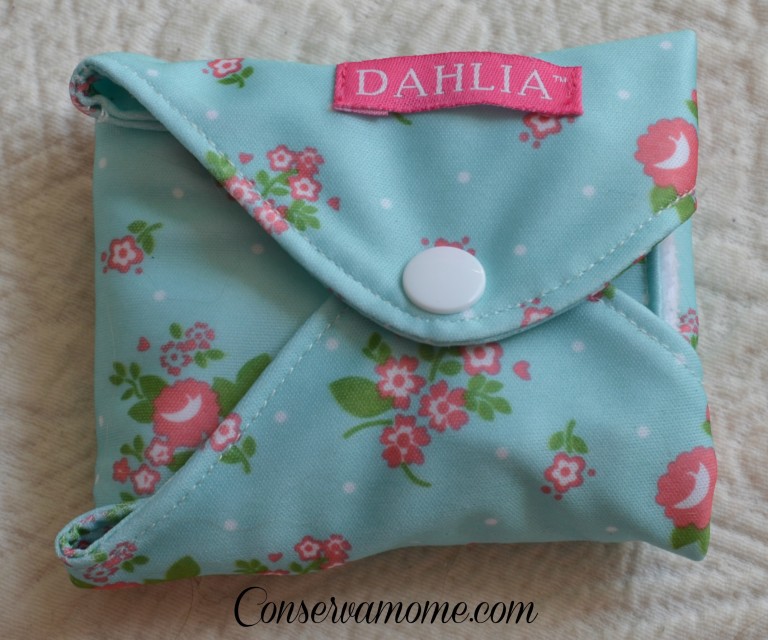 Finally, I was concerned about washing the pads and any stains that might occur. The washing part was easy. Buttonsdiapers.com, where you can buy Dahlia Cloth, recommends rinsing the pads after use and before washing them. So, I rinsed my pads and threw them in the diaper pail. I wash diapers every other day and the cloth pads didn't stain.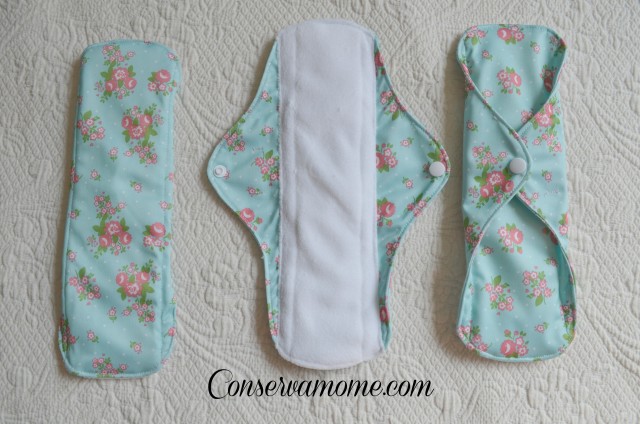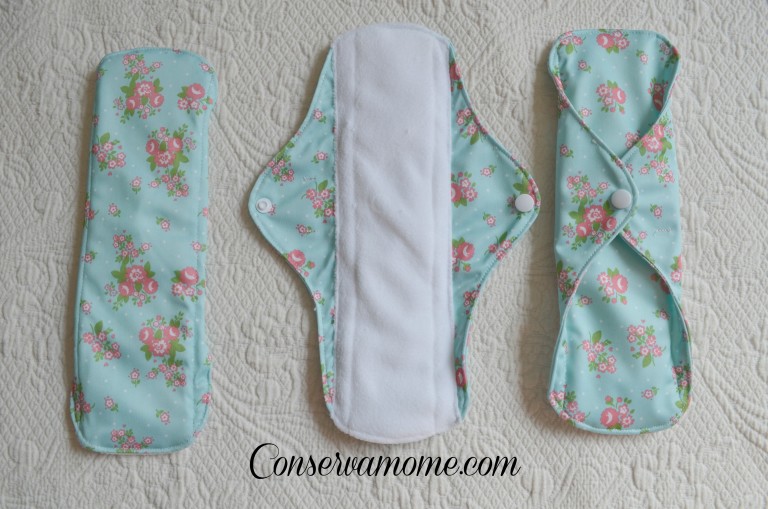 Dahlia pads come in packages of three and they offer three prints/colors. Afternoon Tea, Meadow, and Midnight. They also offer three sizes. Small, Medium, and Large.
I choose cloth diapers to keep chemicals away from my baby's sensitive areas and to reduce the amount of waste our household generates. I am disappointed in myself for not being brave enough to try cloth pads before now and as soon as I am done writing this review I plan to order more.
You can find out more about Dalia Feminine Pads over at the Button's Diaper Page.
Don't forget to get social with Buttons on Facebook, Twitter, Instagram and Pinterest for their latest news,info and more!
What do you love about cloth pads? And if you haven't tried them yet what is holding you back?
Save
Save