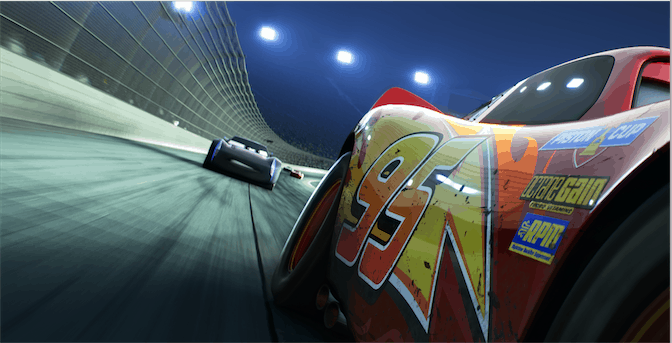 The long awaited Cars 3 will be here in less than a couple of weeks. I  know we're super excited about the release of this new movie. The perfect way to start Summer vacation. Who can resist all these fun loving characters we've all grown to love.
In Cars 3  Lighting McQueen finds himself pushed out of the sport that he loves. Hoping to get back in the game, he turns to Cruz Ramirez, an eager young technician who has her own plans for winning. With inspiration from the Fabulous Hudson Hornet and a few unexpected turns, No. 95 prepares to compete on Piston Cup Racing's biggest stage.
In honor of the fun check out some fun activities you can do with your little ones to get ready for the big race coming to theaters June 16!
Click on each picture to head to the printable: )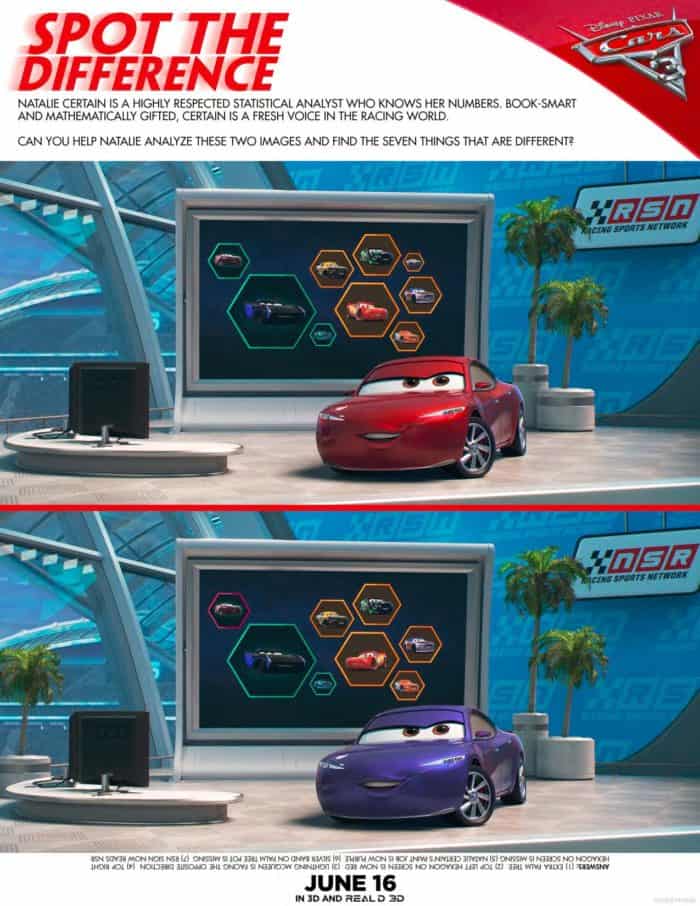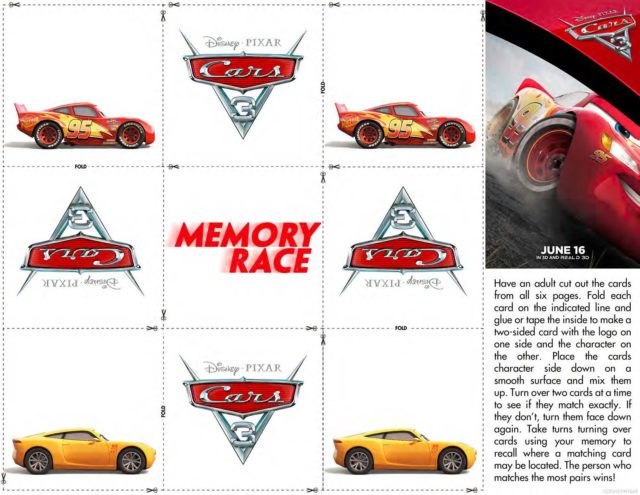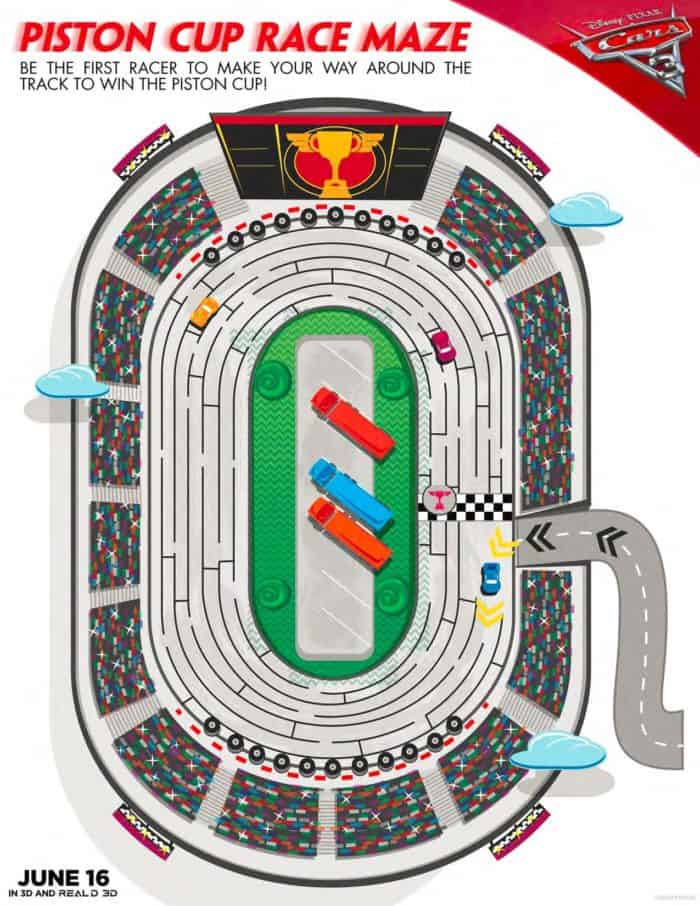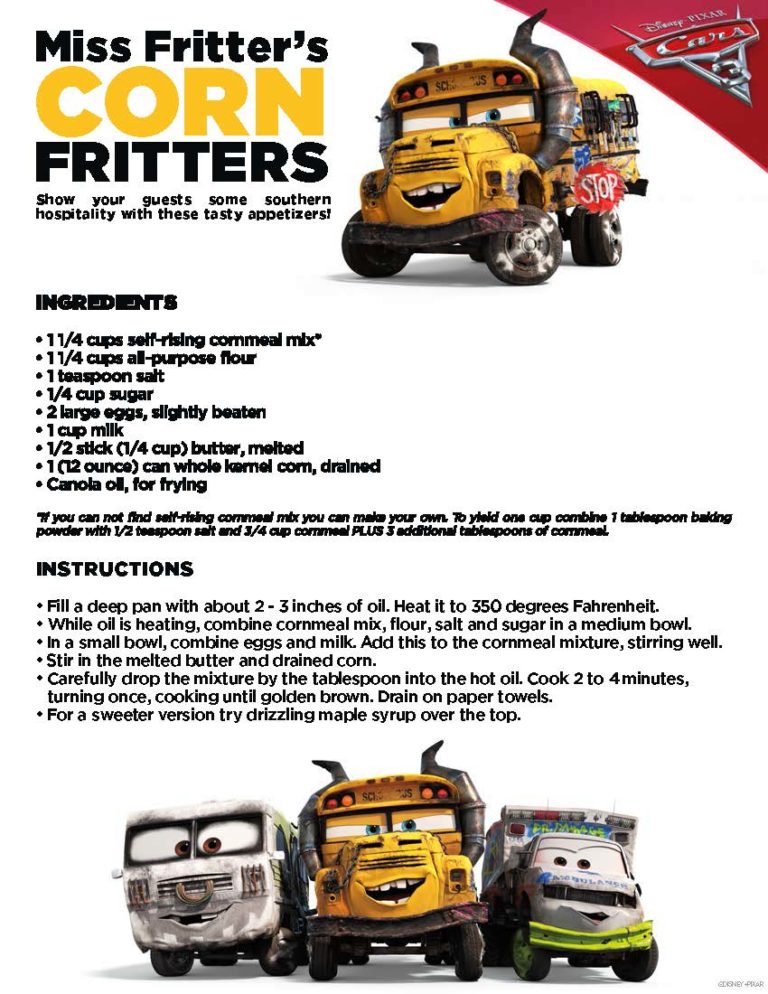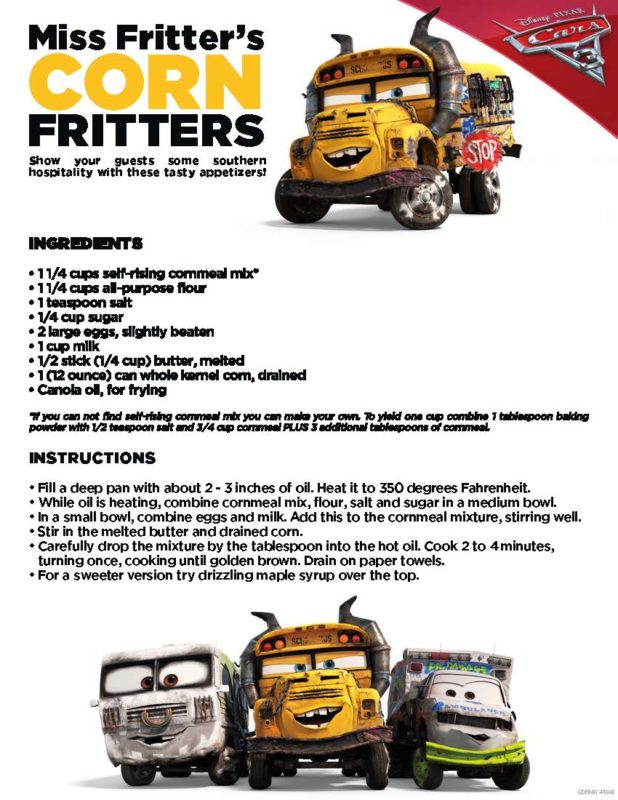 Make sure and stay social with Cars 3!
Like CARS on Facebook: https://www.facebook.com/PixarCars/
Follow CARS 3 on Twitter: https://twitter.com/pixarcars
Follow CARS 3 on Instagram: https://www.instagram.com/pixarcars/
Subscribe to the Disney/Pixar YouTube channel here: https://www.youtube.com/user/DisneyPixar
Visit the official CARS 3 website here: http://movies.disney.com/cars-3
CARS 3 opens in theatres everywhere on June 16th!